(Last Updated On: September 6, 2020)
This mini pizza pockets recipe is perfect for school lunches! These will freeze great so that the kids can have a delicious bento-box lunch ready!
Disclosure: Post sponsored by Produce for Kids. All lunch-loving, pizza-pocket opinions are my own!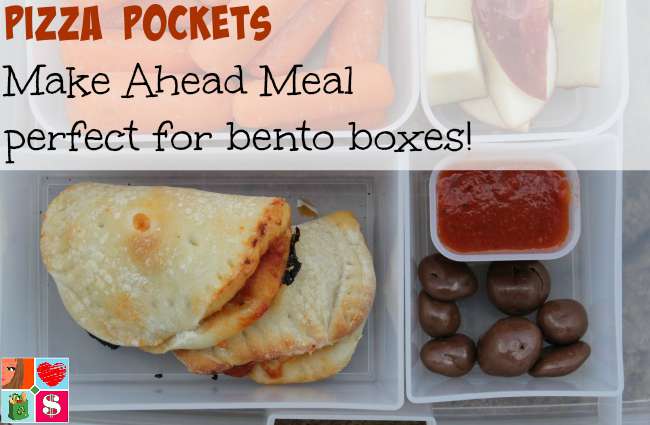 Mini Pizza Pockets – Perfect For Lunches
I have a fun and pretty easy recipe for you guys that is sure to be a hit in school lunches! Mini Pizza Pockets! In fact, you may find that are making a few extra of these pizza pockets for you too 😉 School is in session, or about to be if your area hasn't started yet. That means it's time to start thinking about lunch. Yes, that very important meal that comes in the middle of the day that keeps our kids fueled and ready to learn all day long. I don't know about you, but I enjoy giving the kids something fun and different. There are only so many peanut butter sandwiches my kiddos will eat!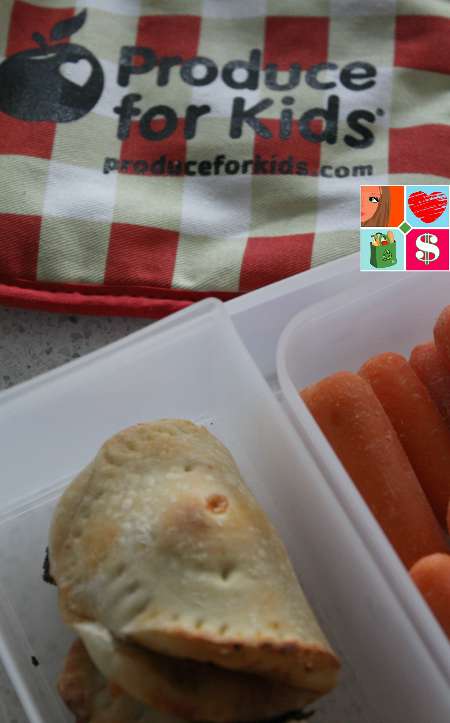 Produce for Kids emailed me to let me know that the Power Your Lunchbox Pledge is back on this year, after a successful launch last year, Produce for Kids is encouraging families nationwide to kick off the school year right by pledging to pack a healthier lunchbox at PowerYourLunchbox.com. And to get us all excited about fun and healthy lunches for our kids, they also shared a yummy Pizza Pocket Recipe! I will admit, I didn't make my pizza dough from scratch, but they still turned out delicious.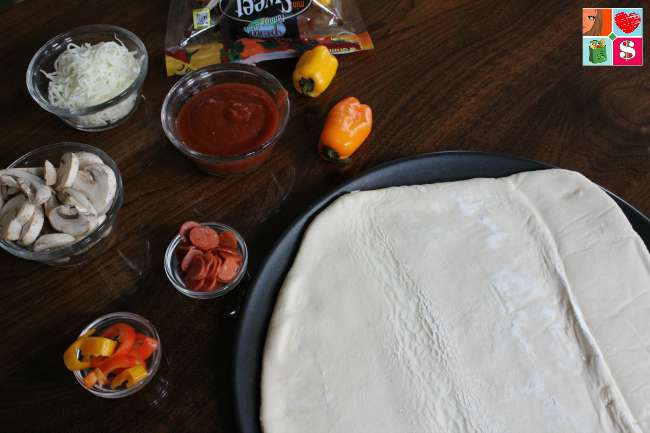 To make your mini pizza pockets, you just grab your favorite fillings from Publix (or your favorite retailer), I used mushrooms, Pero Family Mini Sweet Peppers, cheese, mini pepperonis, and sauce.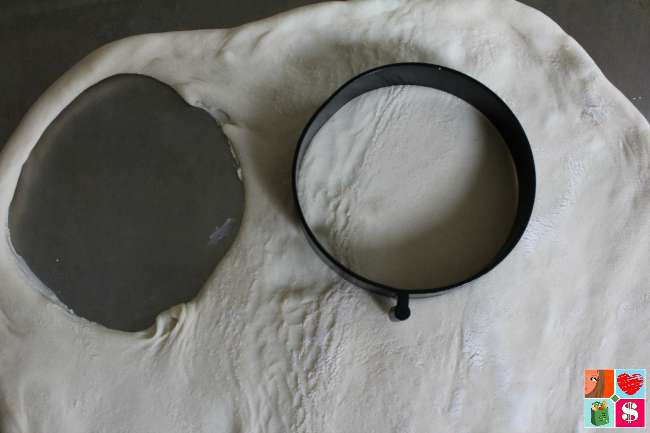 I did get the premade pizza dough from the deli at Publix, once it was rolled out I used a pancake ring to make 4 inch circles.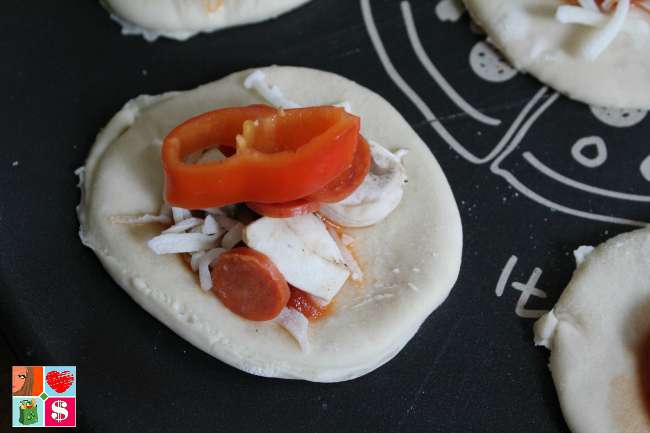 Once the circles were made, I started filling them with the toppings.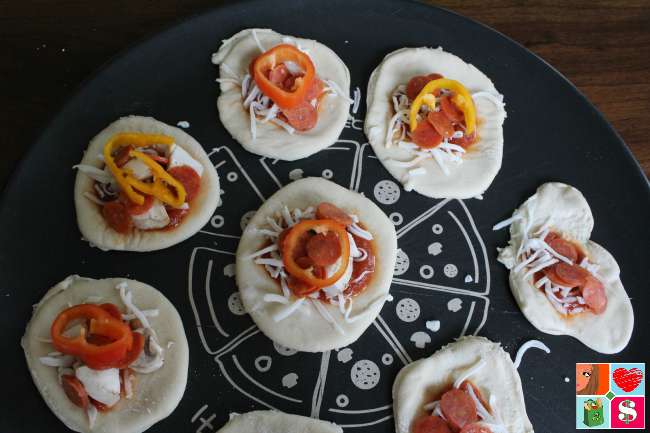 What I really love about these, is that they are completely customizable! Add extra cheese for one child, extra sweet peppers for another, no mushrooms for one day…oh the possibilities are endless!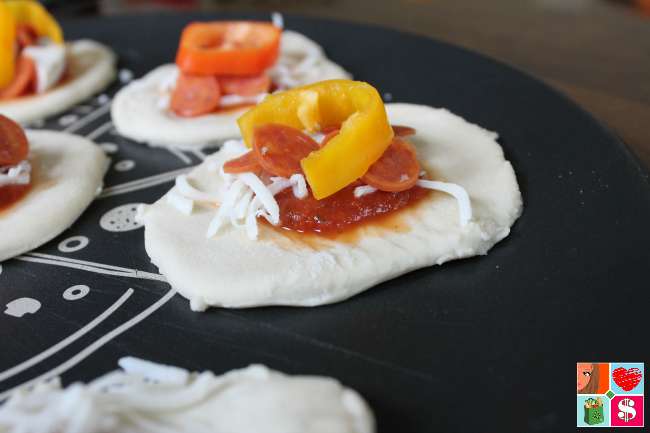 In fact, since these are so small and bite-sized, it's easy to sneak in a veggie without the kids really noticing! Mine at a mushroom for the first time ever and had no clue 😉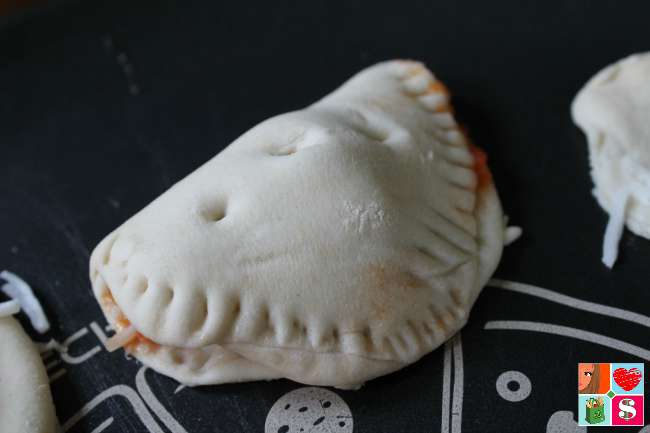 Once the pizza pockets are all filled, you will then fold them over and use a fork to seal the edges. Cook them for about 15 mins at 425 degrees and BAM – fun lunch ready!
You can easily make a bunch of these ahead of time, refrigerate them for a few days, freeze them, etc. They are the perfect size for little hands and fit perfectly into Bento Boxes.
Here is the Mini Pizza pocket Recipe. Be sure to Print It and Pin It so that you can make them again and again.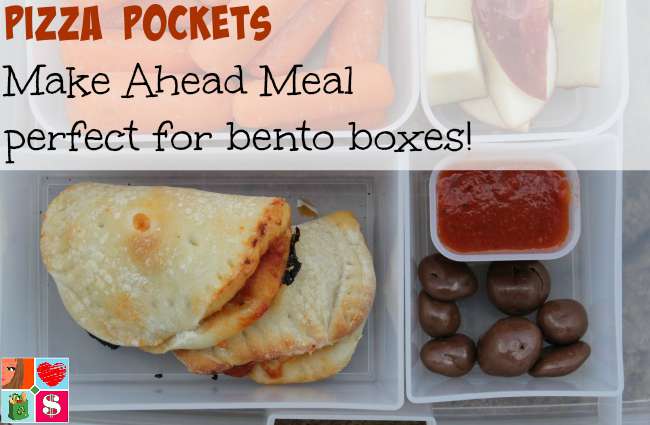 Mini Pizza Pockets
This easy pizza recipe is perfect for lunchboxes or an easy weeknight meal. The whole family will love this easy pizza recipe.
Print
Pin
Rate
Ingredients
⅓

cup

no-salt-added tomato sauce

½

cup

part-skim shredded mozzarella cheese

mini slices pepperoni

4

mushrooms

sliced

4

Pero Family Farms® mini sweet peppers

sliced

1

pre-made fresh pizza dough
Instructions
Preheat oven to 425ºF.

Spray large baking sheet with cooking spray.

Use 4-inch round cookie cutter to cut rounds.

Spoon 1 tsp. tomato sauce in middle of each round.

Add ½ Tbsp. cheese, 4 quarters of pepperoni, mushroom slice and 2 pepper rings.

Moisten edges of dough with water.

Fold dough over filling and press to seal.

Use the tines of a fork to crimp and further seal the edge.

Place pizza pockets on large baking sheet coated with cooking spray.

Poke the top of each with fork.

Bake 15 minutes, or until tops are browned (some cheese may leak out).

Once cool, freeze single layer on baking sheet. Once frozen, wrap individually in plastic wrap and transfer to freezer bag. If placed frozen in a lunchbox, even with an ice pack, they will defrost by lunchtime.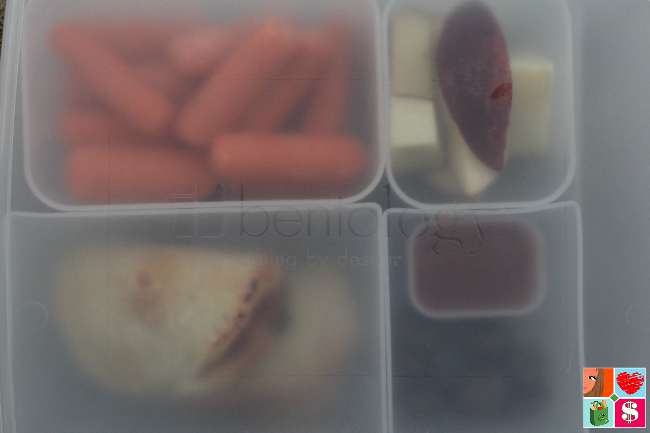 I hope you and your family enjoy these Mini Pizza Pockets as much as we do!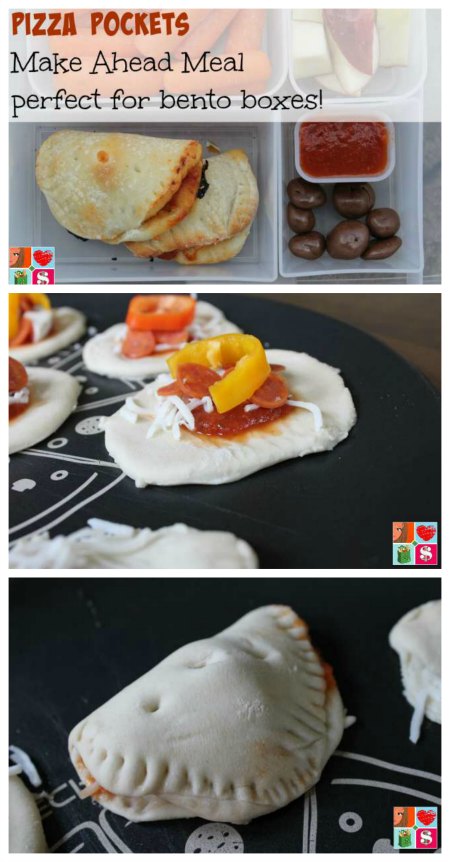 For every online pledge, lunchbox-friendly companies supporting Power Your Lunchbox Pledge will make a collective $1 donation to Feeding America® children's programs such as Kids Café, Backpack program and Child Hunger Corps.
New this year, PowerYourLunchbox.com has a complete teacher resource page that provides teachers in grades K-5 with fun, free nutrition-focused downloadable lesson plans, certificates for their students, take home materials for families, and the ability to take the pledge as a classroom. One lucky classroom will be awarded with a costume character visit from The Very Hungry Caterpillar, from Eric Carle's well-known children's book!
Get Involved: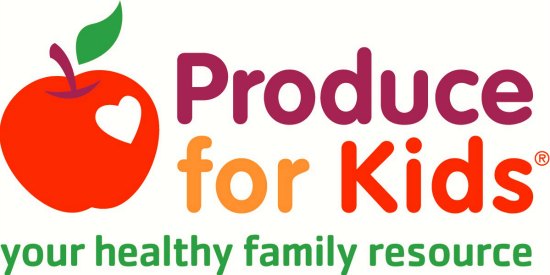 Visit Produce for Kids on Twitter, Facebook, Instagram and Pinterest for delicious recipes and more!
While you are at it, be sure to check out all the delicious recipes on Food Wine Sunshine and follow me on Facebook, Twitter, Pinterest and Instagram.