(Last Updated On: July 14, 2023)
Looking for something delicious to enjoy for breakfast or brunch? These sweet stuffed pancakes are it! Hotteok, Korean Sweet Pancakes, are a popular Korean street food and are a must try! While this post is sponsored by Florida Milk, my love of yummy breakfast ideas and Florida Milk are my own.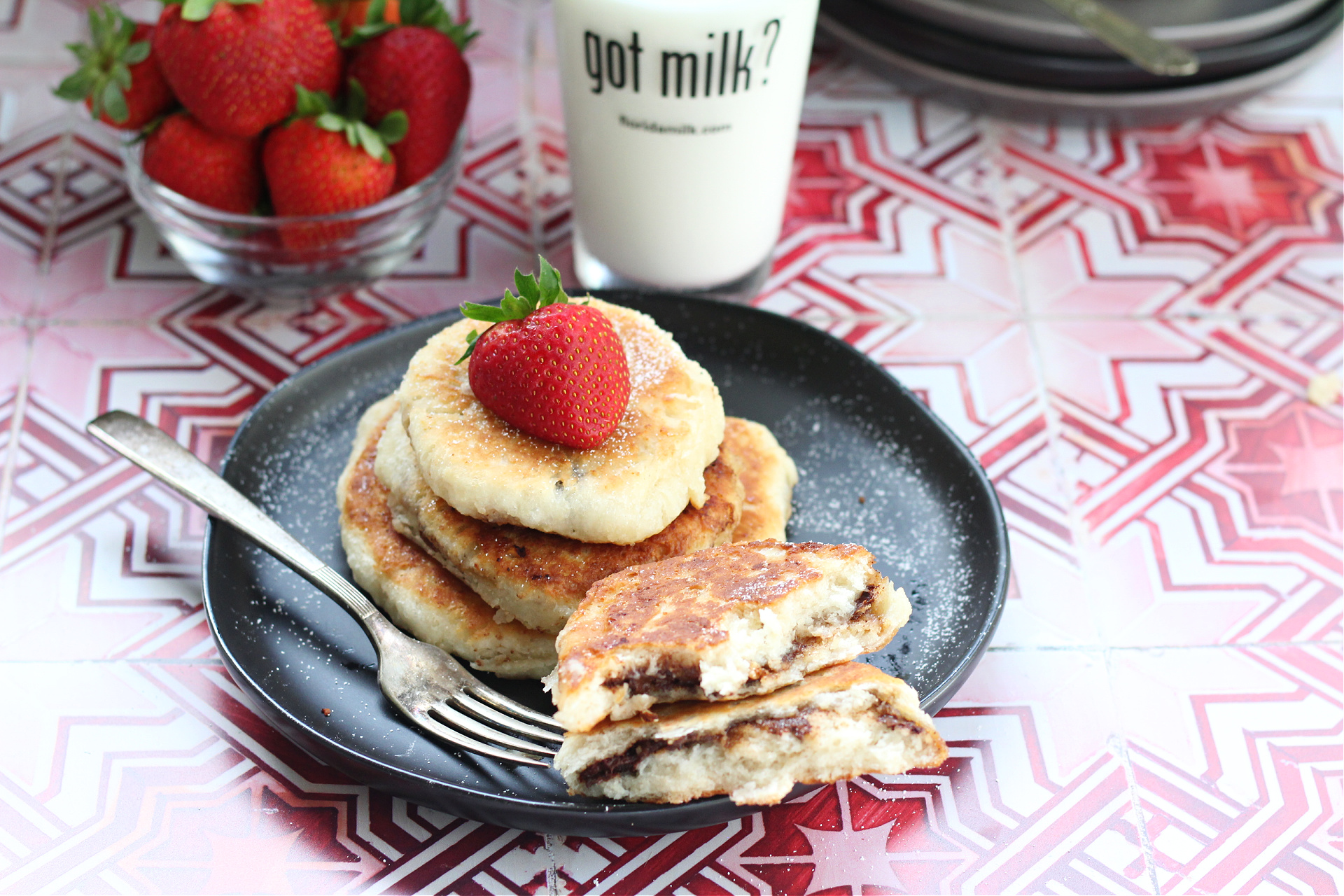 I absolutely love my partnership with Florida Milk. And for a quite a few reasons…1) I L-O-V-E being given the opportunity to advocate for Florida Dairy Farmers. 2) My family and I love Florida Milk. 3) They are always challenging me with fun ideas for recipes. Well, there's a bunch of reasons why I love working with Florida Milk, but we will leave it to those 3 for now so I can tell you about these sweet stuffed fried pancakes.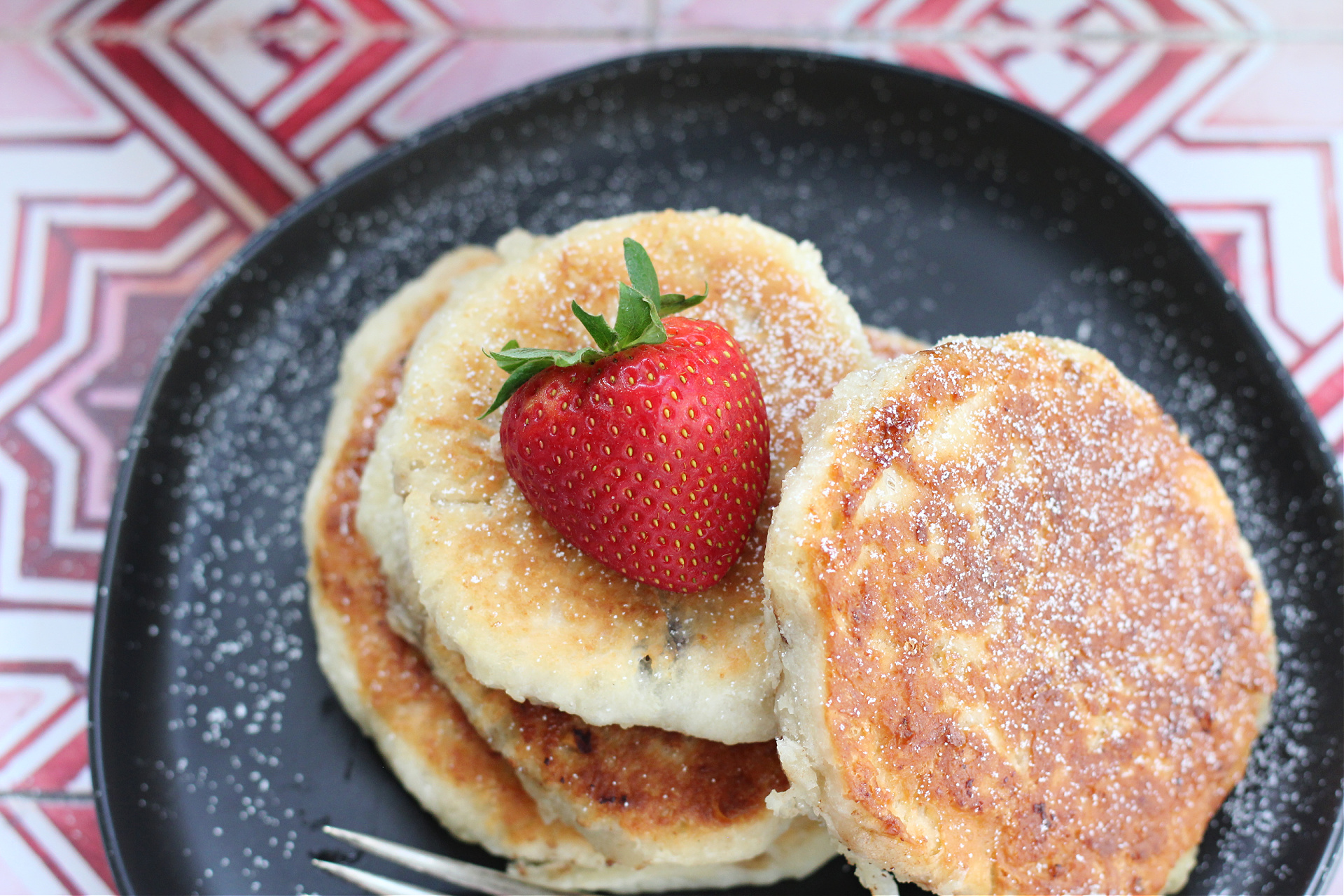 AKA Korean Sweet Pancakes.
AKA Hotteok.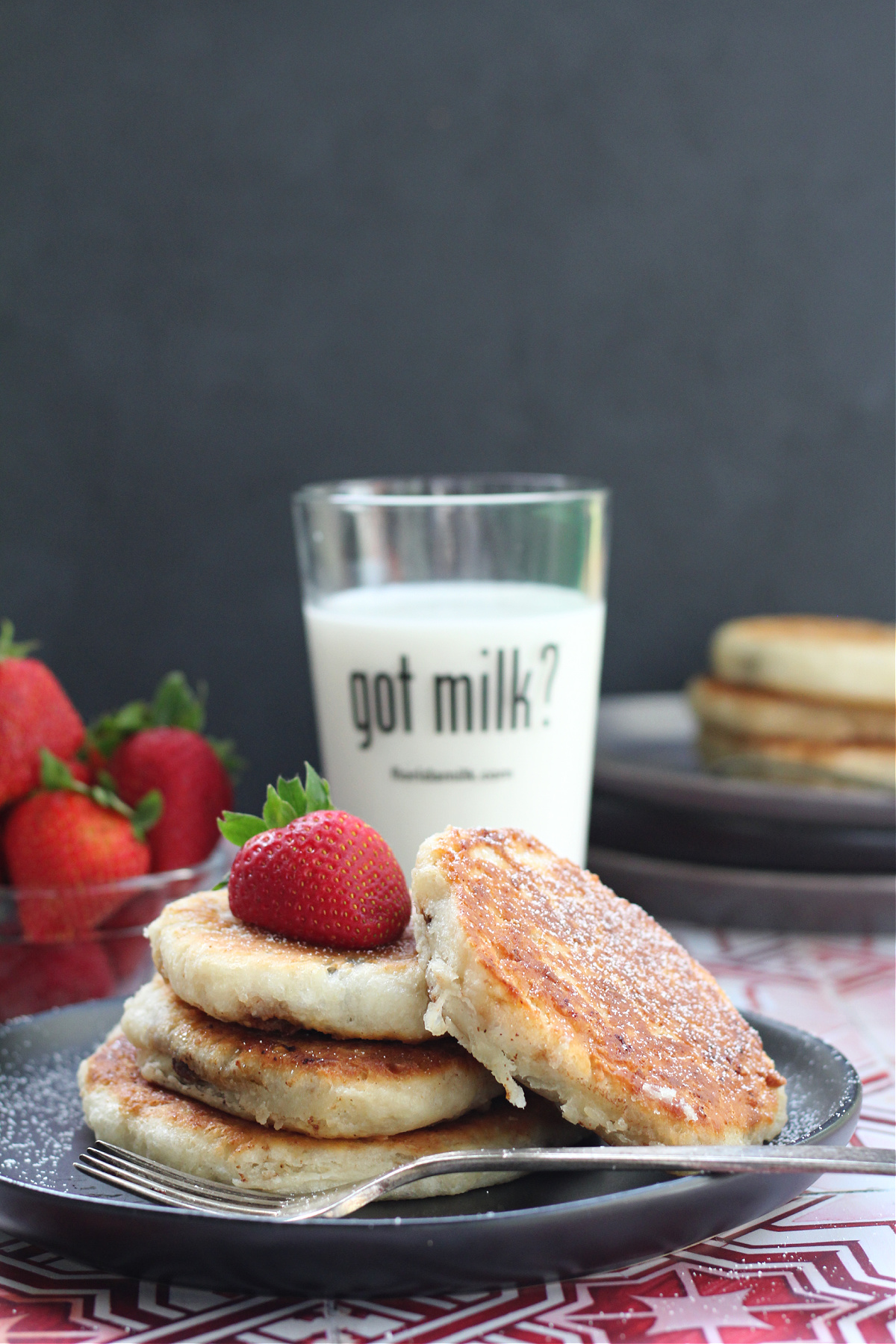 What is Hotteok?
Hotteok is a popular Korean street food that is simply put, a sweet filled pancake. It is a traditional snack that originated in Korea. Hotteok, Korean sweet pancakes, are typically made from flour, yeast, sugar, salt, and milk.
The most common filling for Hotteok is a mixture of brown sugar, cinnamon, and chopped nuts, such as peanuts. The filling is placed in the center of the pancake dough, which is then sealed and flattened. The filled dough is then fried until it becomes golden brown and crispy on the outside, while the filling melts and becomes gooey and caramelized.
Hotteok is typically sold by street vendors or in small food stalls, where it is freshly made and served nice and hot.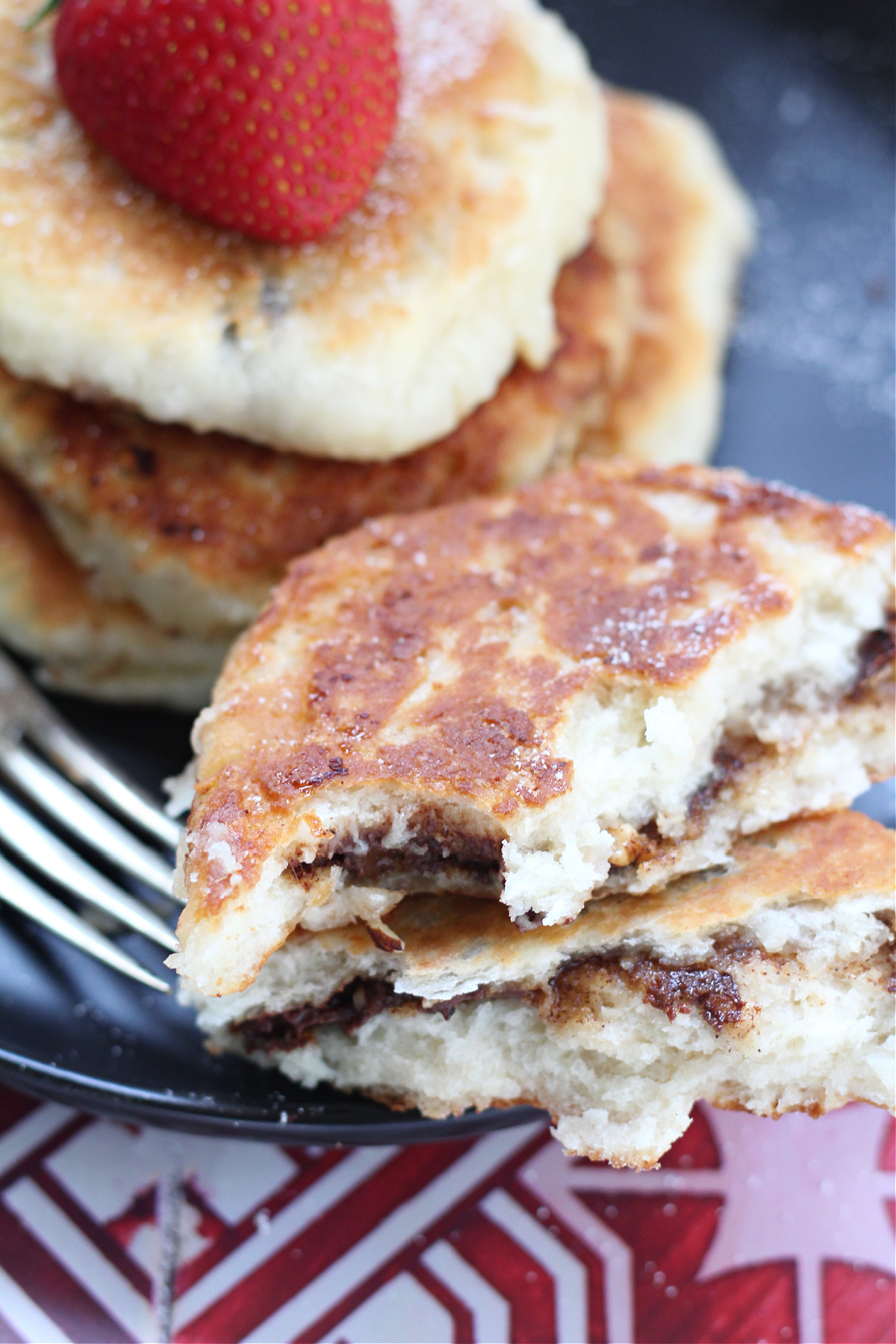 What is the history of Hotteok?
Hotteok dates back several centuries and can be traced to the Joseon Dynasty, which ruled Korea from the 14th to the late 19th century.
Hotteok is believed to have been inspired by a Chinese street food called "Yuebing," which is a stuffed pancake. When the Chinese immigrants introduced Yuebing to Korea, it underwent modifications and adaptations, eventually becoming what is now known as Hotteok.
Originally, Hotteok was considered a seasonal food, primarily consumed during the winter months. It was a warming treat that provided comfort during the cold weather. However, it gradually gained popularity throughout the years.
Hotteok was traditionally prepared using simple ingredients that were readily available at home, such as flour, yeast, sugar, and water. The fillings typically consisted of brown sugar, cinnamon, and chopped nuts, which were affordable and easily accessible.
Over time, Hotteok evolved as variations and regional adaptations emerged. Different fillings and flavors were introduced, including cheese, red bean paste, and savory options, catering to diverse preferences. The popularity of Hotteok expanded beyond street vendors, and it is now commonly found in markets, festivals, and even some Korean restaurants. Or in your kitchen 😉
The history of Hotteok showcases how this simple and humble snack has become an integral part of Korean culinary culture, offering a delightful blend of flavors and textures.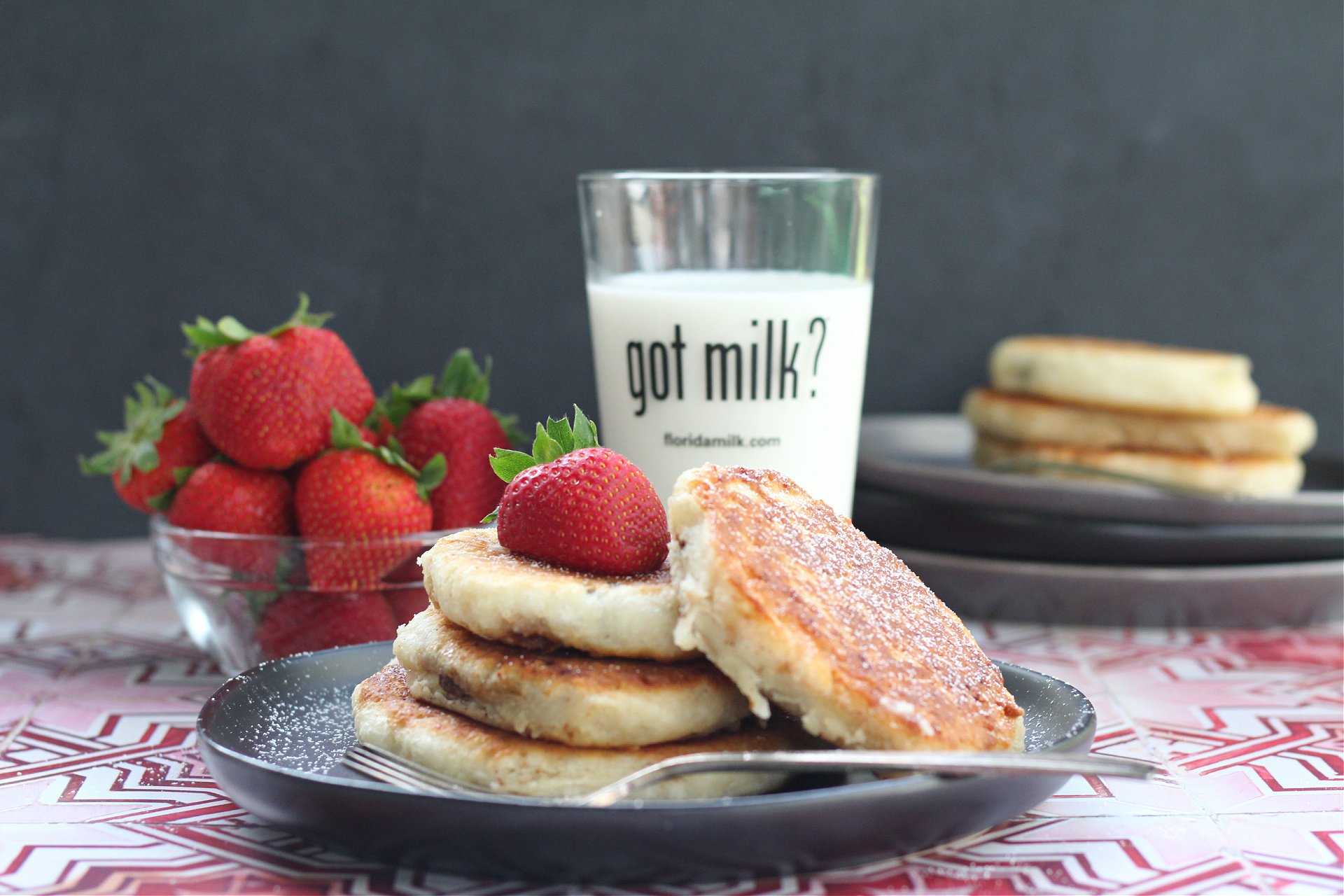 What other fillings can you put in Korean Pancakes?
Like I mentioned, the traditional filling for Hotteok is a mixture of brown sugar, cinnamon, and nuts. I added mini chocolate chips to my recipe…I mean, who doesn't love melted chocolate covered in fried pancake dough?!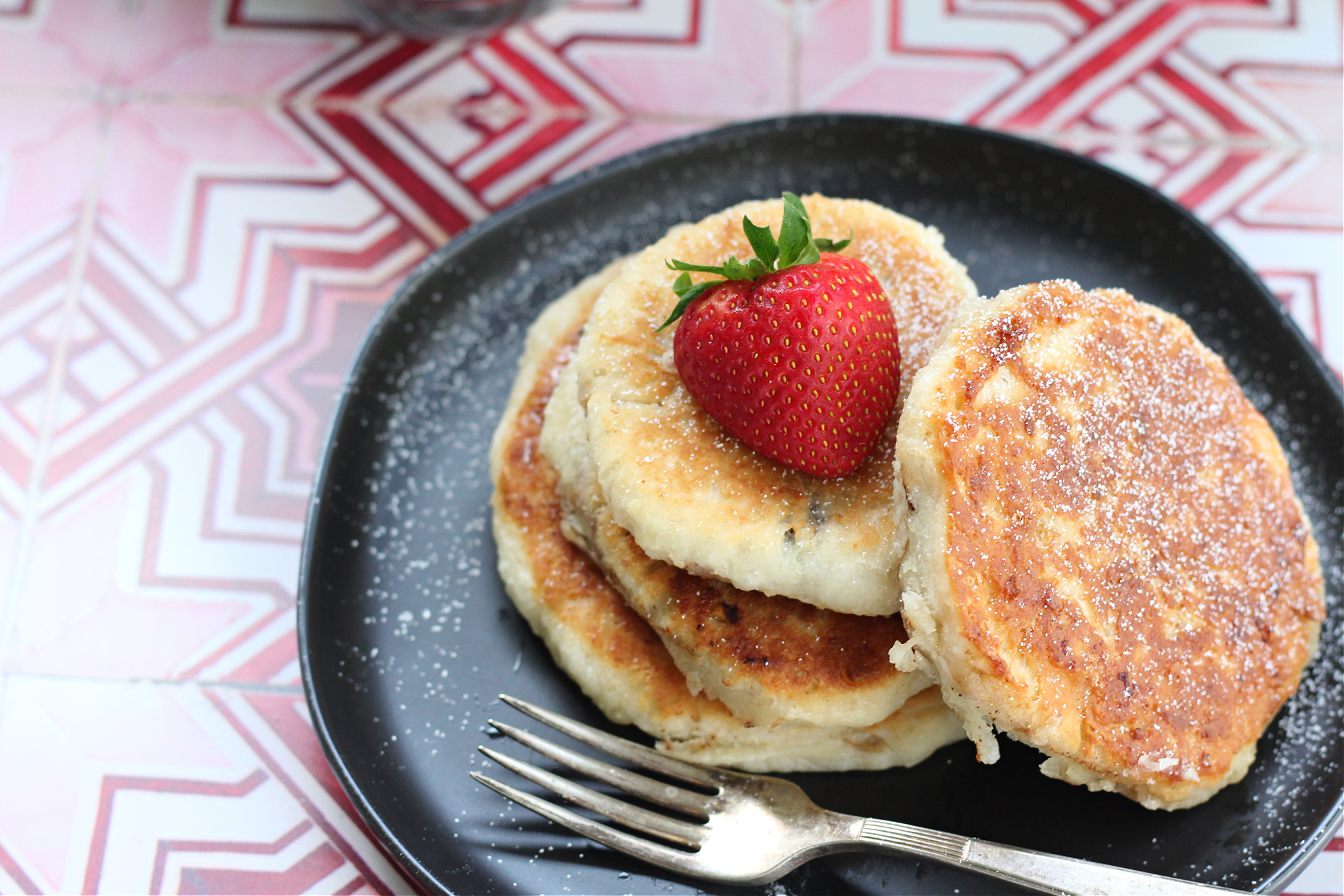 Here are some other popular alternative fillings for Hotteok:
Cheese: Adding a slice or grated cheese to the filling creates a gooey and savory twist to the pancake. Popular cheese options include mozzarella, cheddar, or a combination of different cheeses.
Nutella: This creamy chocolate-hazelnut spread is a favorite filling for those with a sweet tooth. The combination of Nutella and the soft pancake creates a delightful and indulgent treat.
Red bean paste: Known as "pat" in Korean cuisine, sweetened red bean paste is a classic filling choice for various Korean desserts. It has a slightly sweet and earthy flavor that pairs well with the pancake dough.
Fruits: Sliced fruits like bananas, strawberries, or apples can be added as fillings to introduce freshness and a burst of flavor. They can be combined with sweeteners like honey or maple syrup for added sweetness.
Custard or cream fillings: Creamy custard fillings or sweet creams like vanilla or chocolate can provide a luscious and rich experience. These fillings complement the pancake texture well.
While Korean Sweet Pancakes are typically associated with sweet fillings, you can also experiment with savory options. Fillings like kimchi, vegetables, or seasoned minced meat can create a savory and satisfying version of the pancake.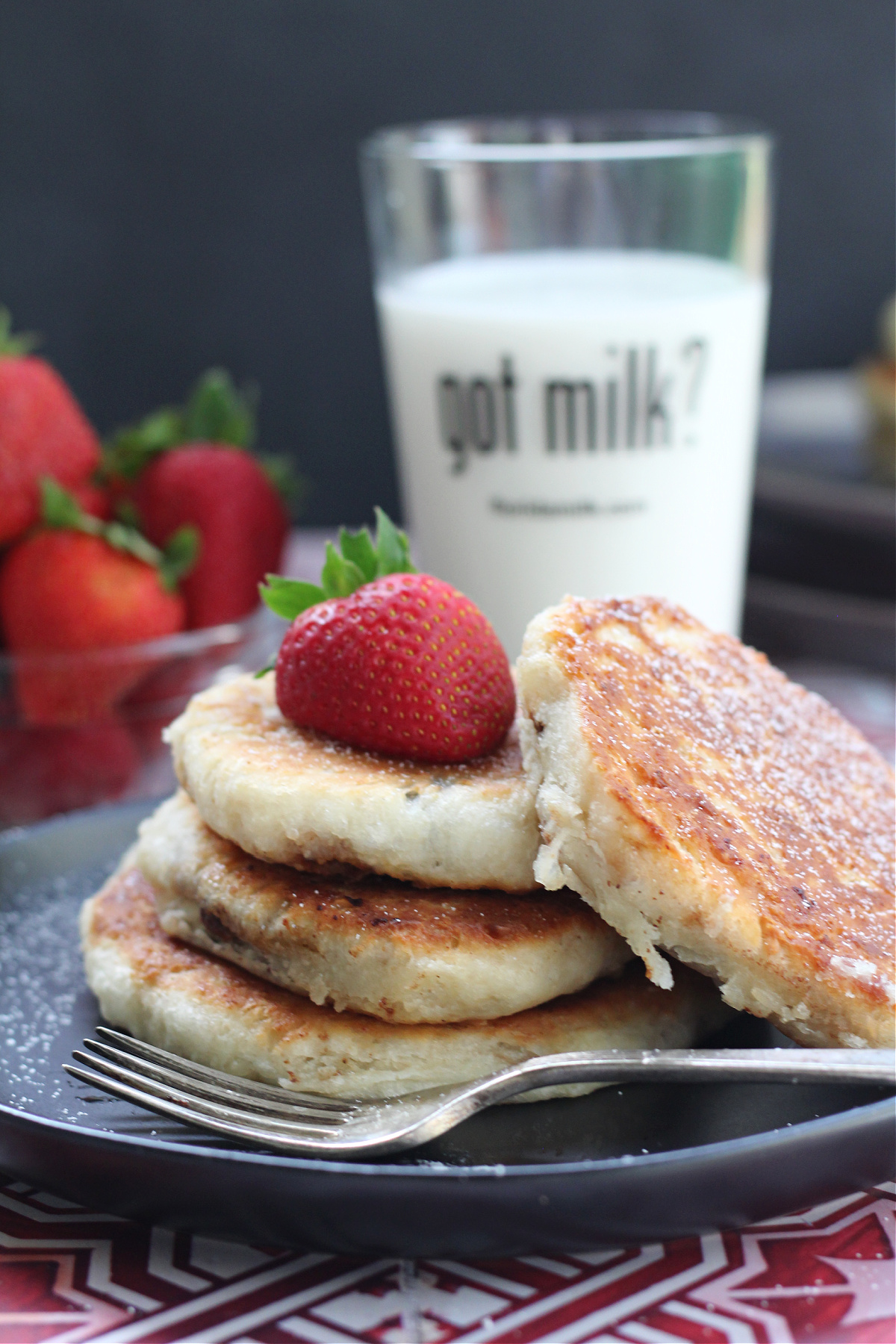 Feel free to get creative! You can mix and match ingredients to create your own unique flavors. Speaking of ingredients….let's make some Korean Sweet Pancakes, shall we?? Don't forget to have an extra glass or two of Florida Milk for serving!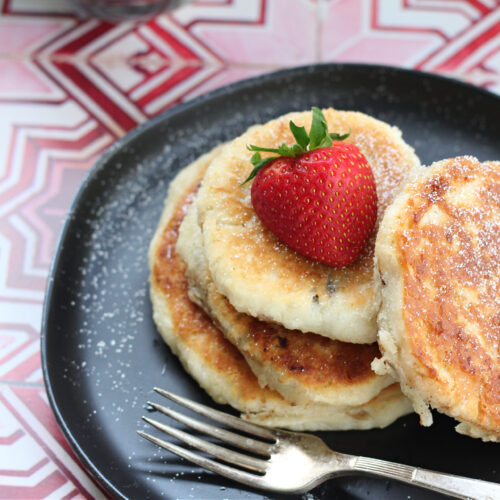 Hotteok – Korean Sweet Pancakes
Perfect for breakfast, brunch or a snack, these Korean Sweet Pancakes are easy to make and absolutely delicious!
Print
Pin
Rate
Ingredients
2 ½

cups

all purpose flour

½

cup

rice flour

1

tbsp

sugar

2

tsp

instant yeast – 1 envelope

½

tsp

baking powder

1

tsp

salt

1 ⅓

cup

lukewarm Florida whole milk

more if needed

1

tbsp

oil

more oil for pan-frying
Filling Ingredients
⅓

cup

light brown sugar

1

tsp

cinnamon

2

tbsp

mini chocolate chips

2

tbsp

finely chopped almonds

or nuts of your choice
Instructions
Mix dry ingredients with a whisk in a large mixing bowl.

Heat milk to lukewarm and add oil. I put room temperature milk in the microwave for 15 seconds.

Pour the milk/oil mixture into the flour mixture and mix to combine with a spatula or spoon for 1-2 minutes. The dough will be sticky.

Cover the dough with plastic wrap and let it rise until doubled in volume, 1.5 – 2 hours.

Mix brown sugar, cinnamon, chocolate chips and almonds in a small bowl and set aside.

Grease your hands with a little bit of oil. After the dough has risen, divide it into 8 equal portions, placing them on a greased baking sheet.

Take one portion of dough and flatten it in your hand in a cupping shape. Put 1 tablespoon of filling on the center of the dough.

Pull the edges of the dough together, pulling toward the center, and pinch to seal it well. Repeat the other dough portions.

Heat a few tablespoons of oil in a large skillet over medium-low heat.

Place the filled Korean pancake dough, seam side down and maintaining space from each other, in the griddle and let it cook for 30 seconds.

Flip to the other side and press down on the dough with a press or large metal spatula until it becomes about 1/2-inch thick.

Cook until golden brown on both sides, about 1-2 minutes per side. Lower the heat if it browns too quickly.

Serve warm with a glass of cold Florida Milk!
Nutrition
Calories:
303
kcal
|
Carbohydrates:
55
g
|
Protein:
8
g
|
Fat:
6
g
|
Saturated Fat:
2
g
|
Polyunsaturated Fat:
1
g
|
Monounsaturated Fat:
2
g
|
Trans Fat:
0.01
g
|
Cholesterol:
5
mg
|
Sodium:
340
mg
|
Potassium:
171
mg
|
Fiber:
3
g
|
Sugar:
15
g
|
Vitamin A:
75
IU
|
Vitamin C:
0.04
mg
|
Calcium:
94
mg
|
Iron:
2
mg
Have you ever made Korean Sweet Pancakes before? What is one of your favorite Korean Street Foods?
Be sure to check out Florida Milk for more dairy-licious recipes and follow on Instagram, Facebook and Pinterest.
And while you are at it, check out all the recipes on Food Wine Sunshine and follow on me Facebook, Twitter, Pinterest and Instagram for more FOOD WINE AND SUNSHINE.