(Last Updated On: August 16, 2021)
Getting kids involved in the kitchen teaches them life skills that they will utilize for years to come. Learn about cooking with kids, kitchen safety with kids and get recipes for empowering kids in the kitchen. While this post is sponsored by Healthy Family Project, my desire to inspire to get kids cooking is my own.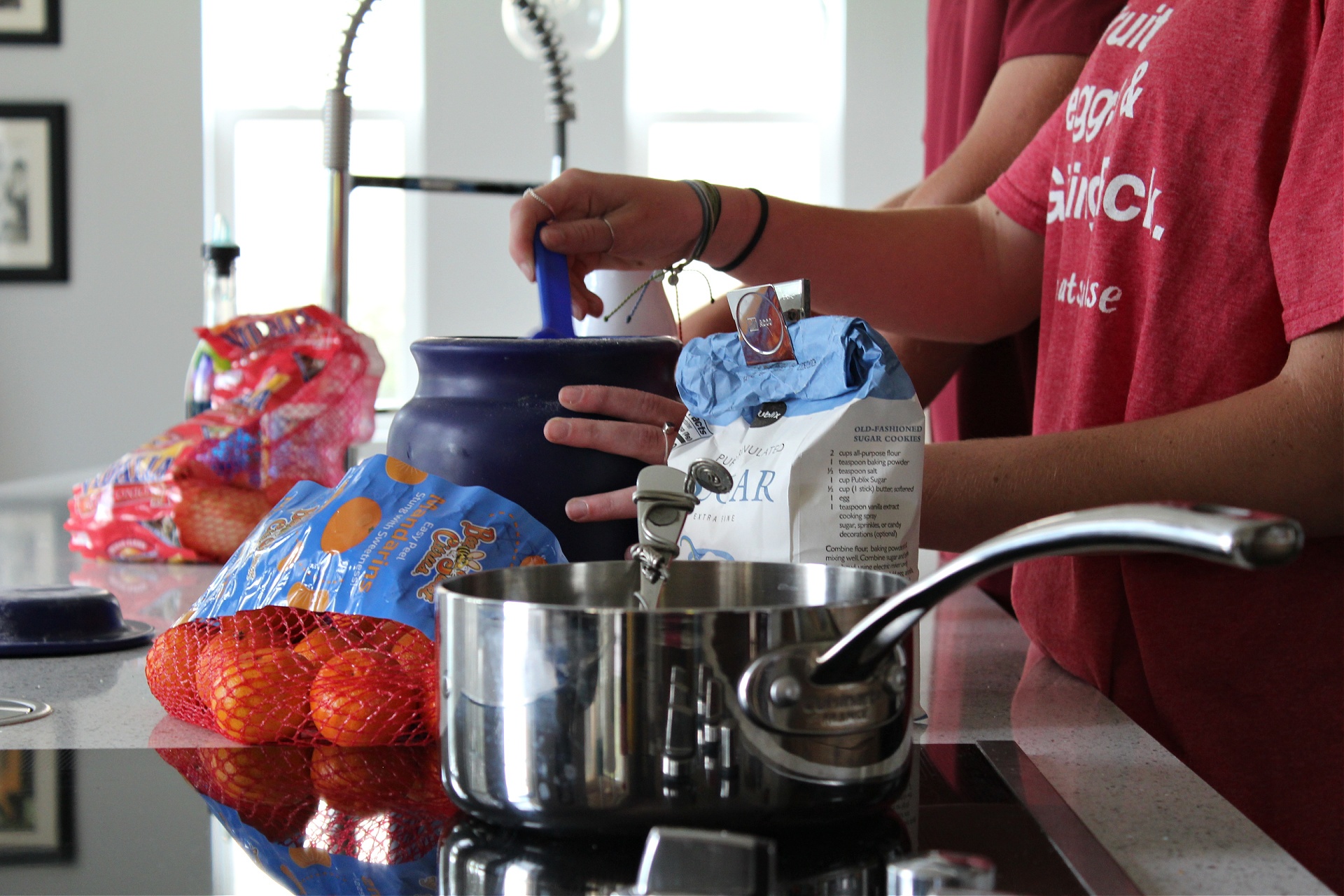 How To Get Kids Involved In The Kitchen And Why It's Important
Cooking with kids is rewarding for both the cook and the child. Getting children involved in the kitchen is a great way for kids to learn how meals are cooked and they feel included in the process. Yes, having kids in the kitchen can slow things down and be messy, but it's also fun…and a great learning experience for kids who will grow to be comfortable in a kitchen.
Many of us have memories of cooking with mom (or dad) when we were young. And when you recall those memories, you smile. Cooking is a fun and essential skill to share with your children that will create memories that will last a lifetime. While cooking is a great deal of fun, teaching your kids to cook serves more purpose than laughter and lots of smiles.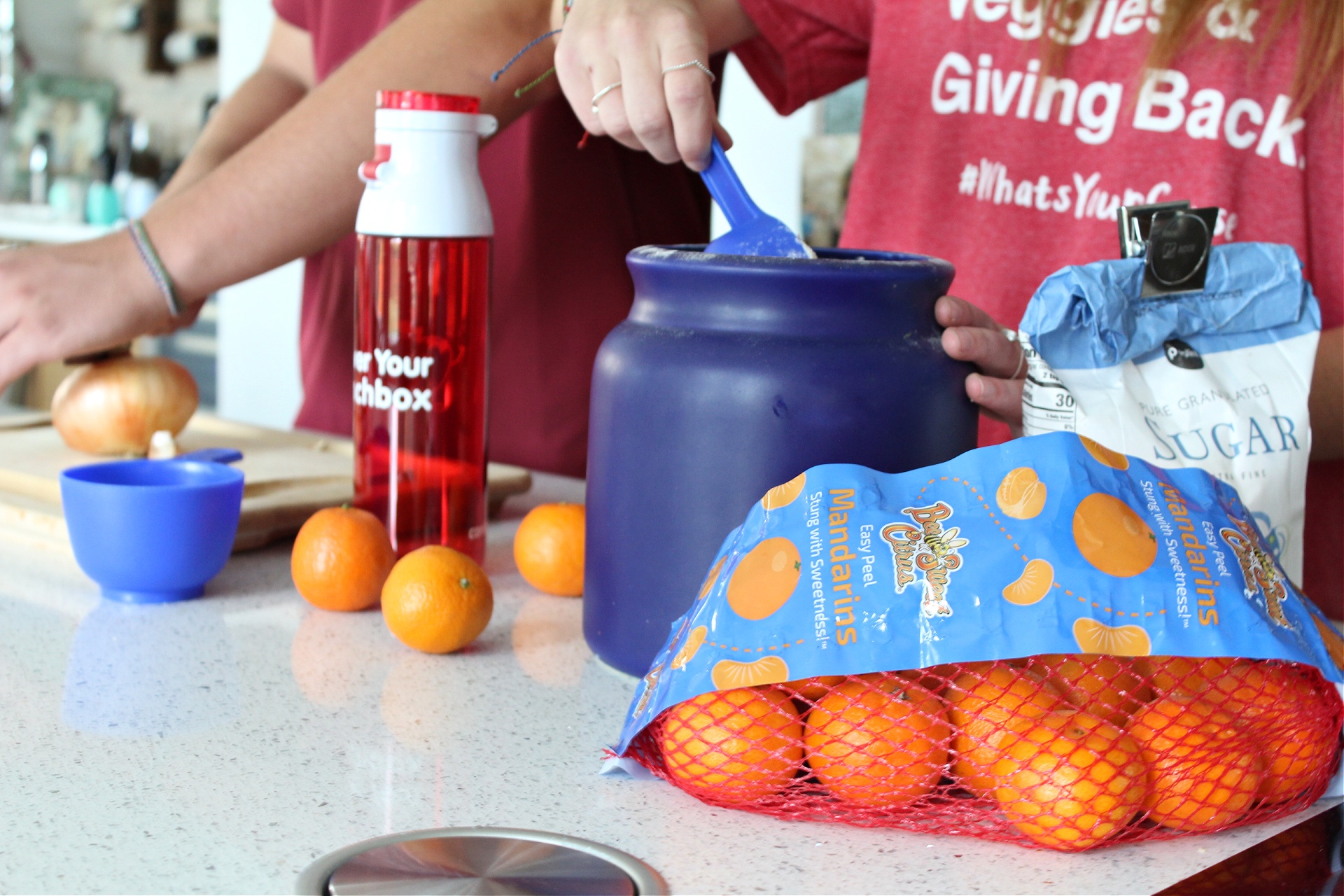 Why Cooking With Kids Is Important
Teaching your children to cook is a great way to teach mathematics and measurements, diversity of taste, and solid nutrition.
What better way to teach your child solid math skills than a hands-on lesson? By cooking with your kids, you can sneak in a great math lesson. Basic measurements, conversions, and fractions all come into play when cooking with your children in the kitchen.
I don't know about your kids, but mine can be the biggest food critics, especially when they were little. Their undeveloped taste palate mixed with their ever-changing food aversions made getting them to eat a healthy diet very…complicated…at times. But, when I had them help me make dinner, they were actually more likely to eat dinner. Letting your children see exactly what goes into the food that they eat, makes a huge difference in how they feel about that meal.
After all, when they have worked hard on something rather than just having it put on their plate, they are much more likely to appreciate it. Even if your child does nothing more than taste the food they have helped prepare before moving on to a peanut butter sandwich, they have taken a step towards adding new food to their diet.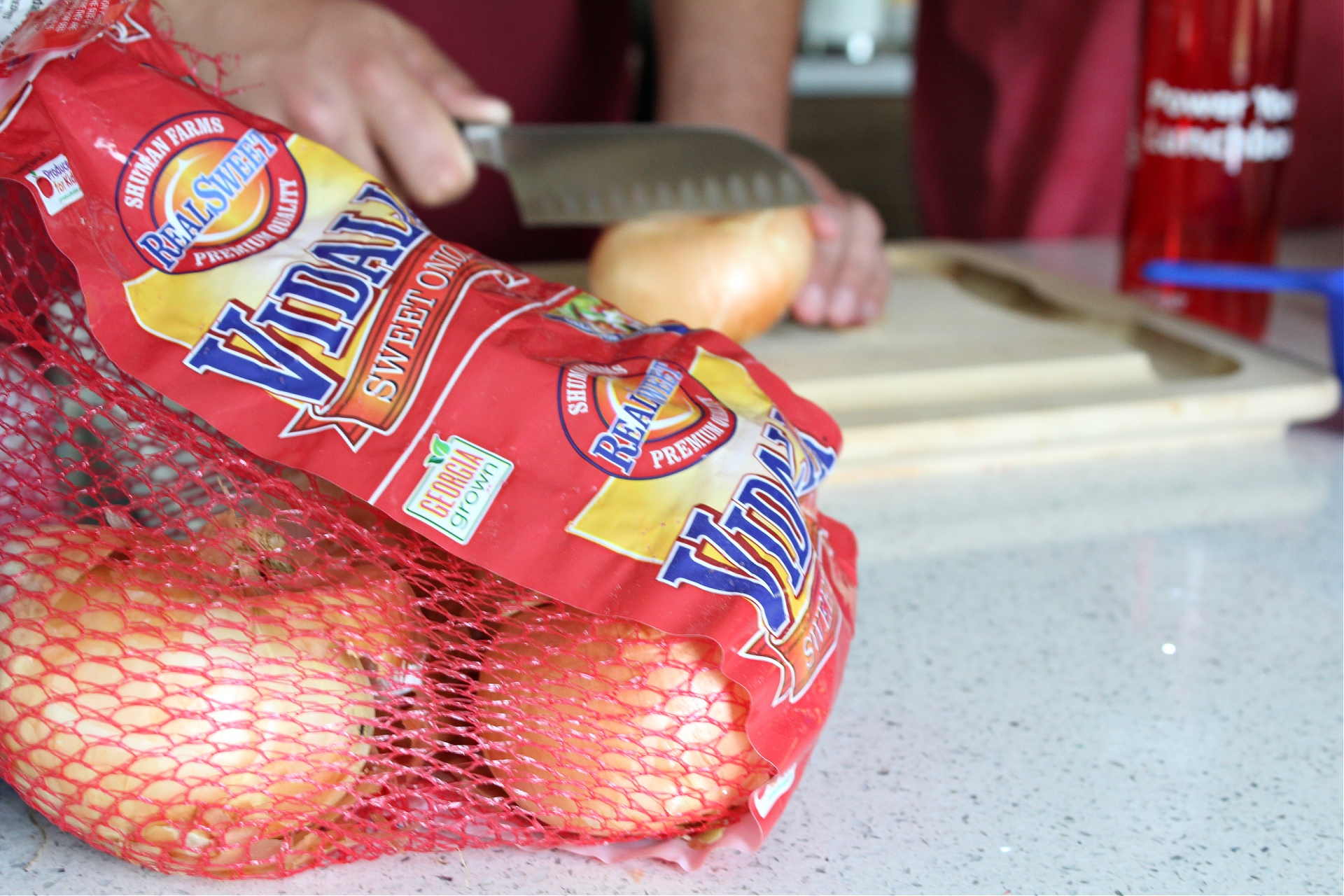 Benefits Of Cooking With Kids
The topic of nutrition brings me to the next purpose of getting your child in the kitchen. If you follow me on Instagram, you know that I just got my Nutrition Certification. Not only am I incredibly proud of myself for taking on this challenge to better myself, but I did it for my family. I wanted to learn more about food, the ingredients in the meals I cook and about the nutrition in the recipes I share here on Food Wine Sunshine. Know what else I learned? I learned that empowering children in the now will help them not only be willing to cook, but it will teach them to pick healthy ingredients when cooking. They will learn about the food they are preparing. Everyone wants to make sure their child is eating well and one way to do that is to get them involved in cooking.
When cooking with your child, you have the opportunity to talk about nutrition and explain what you are eating and why. Such as, why you have chosen to make tacos using ground turkey breast or fish as opposed to ground beef.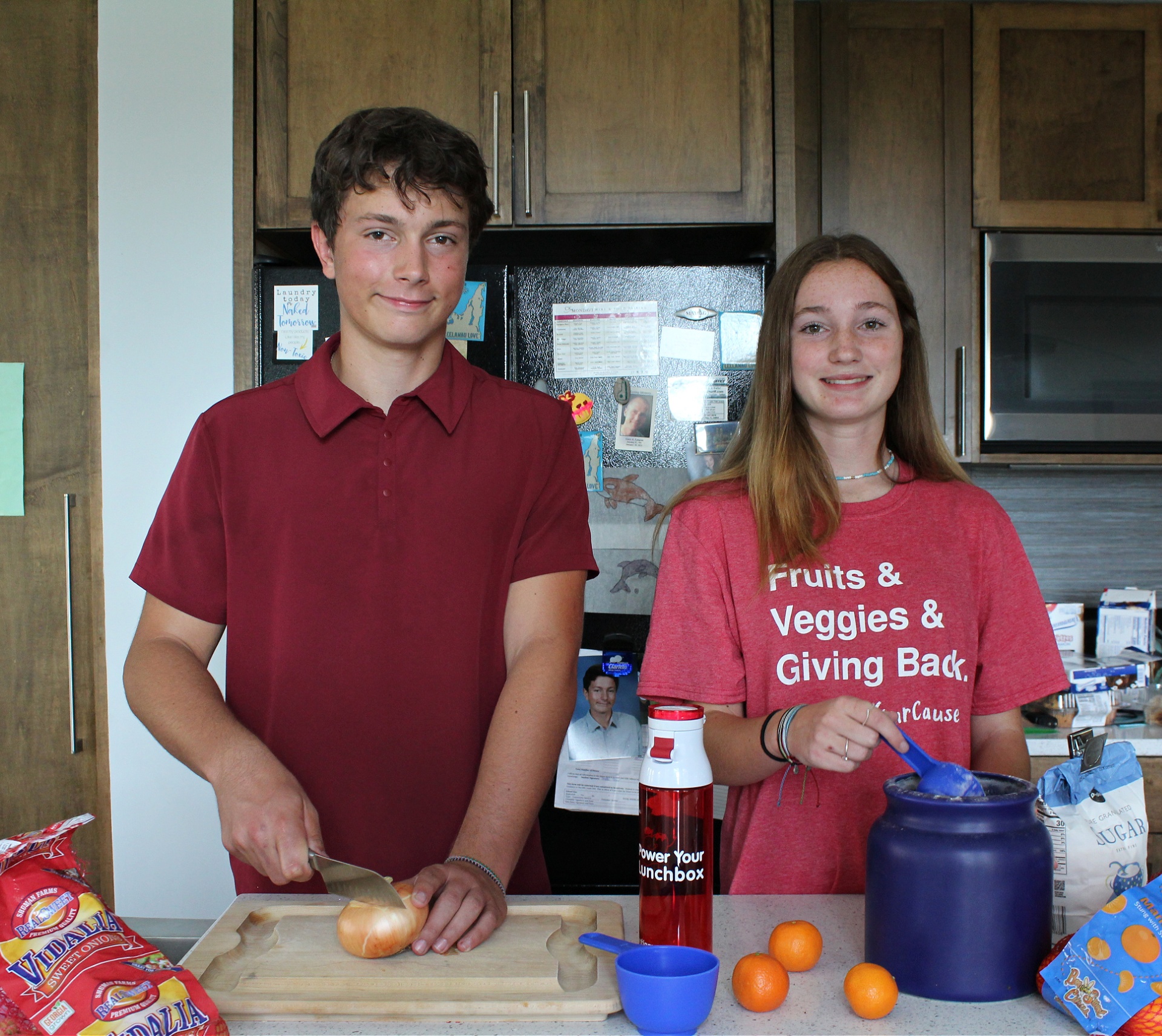 Kitchen Safety Tips
Establish kitchen safety rules and let kids cook according to their desire and ability. Yes, I need to discuss knife skills with my son 😉
Very young children want to be part of everything going on. Cooking is a daily routine that shouldn't exclude kids and can teach them valuable lessons. Remember when they would want to stand at the counter on a stool?? Encourage their help by allowing them to do simple tasks they enjoy while keeping them safe. Between meals, let them play with real dough to make cookies or help decorate cupcakes. Follow these tips for a safe, happy, and creative experience cooking with kids.
Safety Tips for Kids in the Kitchen
Keeping kids safe in the kitchen doesn't mean shooing them away, it means teaching what is off-limits and requires keeping constant supervision over them. Sharp knives must be kept out of reach until they have learned the danger of being cut and the rules for using knives. Teaching kids the proper use of knives as they mature is the best way to keep them safe from being cut.
While cooking with younger kids, keep them at arm's length from the stove by inserting yourself between the stove and the child to block any sudden moves toward a hot stove. Even very young children learn very early to avoid the heat of the stove but need a constant reminder and supervision.
Food safety is also important. Teach kids not to handle raw meat or eggs without washing their hands thoroughly. Kids love to help scramble eggs. Minimize spilling by putting the eggs into a larger bowl than normal and let them go with a fork or whisk. They'll probably drop the utensil into the egg and pull it out a few times, just make sure they wash their hands immediately.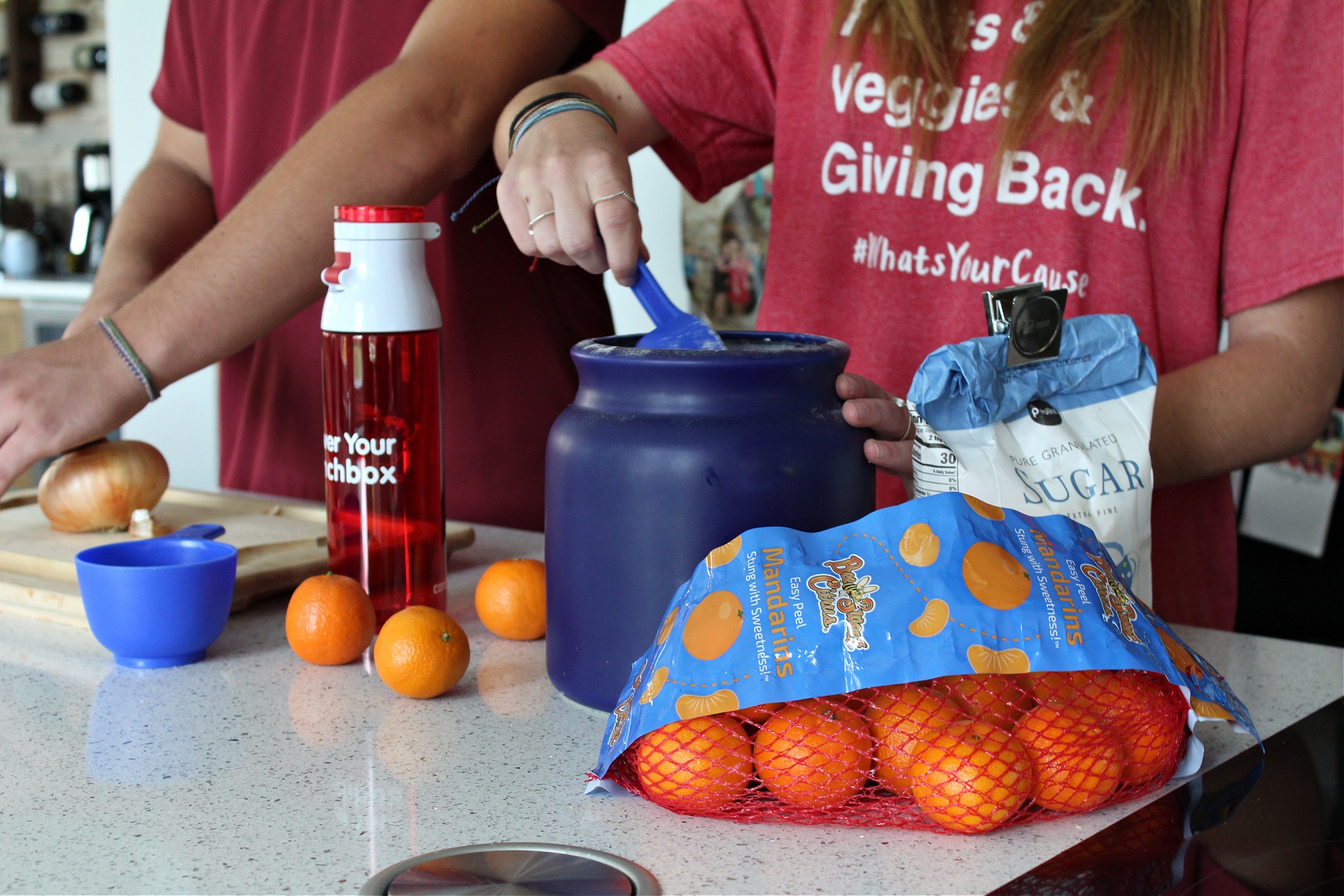 How To Get Younger Kids Involved In The Kitchen
With kitchen safety guidelines well established, kids love to be part of the cooking process. Some of the ways kids can get involved in the kitchen are:
Adding ingredients – they love dropping things into a bowl or shaking salt and pepper.
Turning a stand mixer on and off (with supervision if needed), keeping hands away from the beater.
Stirring – can get a little messy until they learn to control, but that's okay. Repeat after me…It's okay.
Dropping cookie dough onto a baking sheet.
Rolling and cutting cookies.
Washing produce.
Decorating cakes – when making a cake, use a little batter to make their own cupcake to decorate.
Decorating cookies – edible pens for drawing on cookies are fun and creative.
You can also host your own Family Cooking Competition, this is a fun way to get everyone cooking and have a lot of fun.
How To Empower Kids In The Kitchen
I know that sometimes it's faster (and maybe easier) to mix those ingredients yourself, but in the long run it's not! Think of the days where they will make that after-school snacks themselves, or when you can ask your daughter to mash the potatoes, or when your son makes those ramen noodles himself. Life skills my friends…life skills 😉
I actually gathered some of my favorite recipes that the kids can either make themselves, or they can definitely be involved in making and wanted to share them with you all.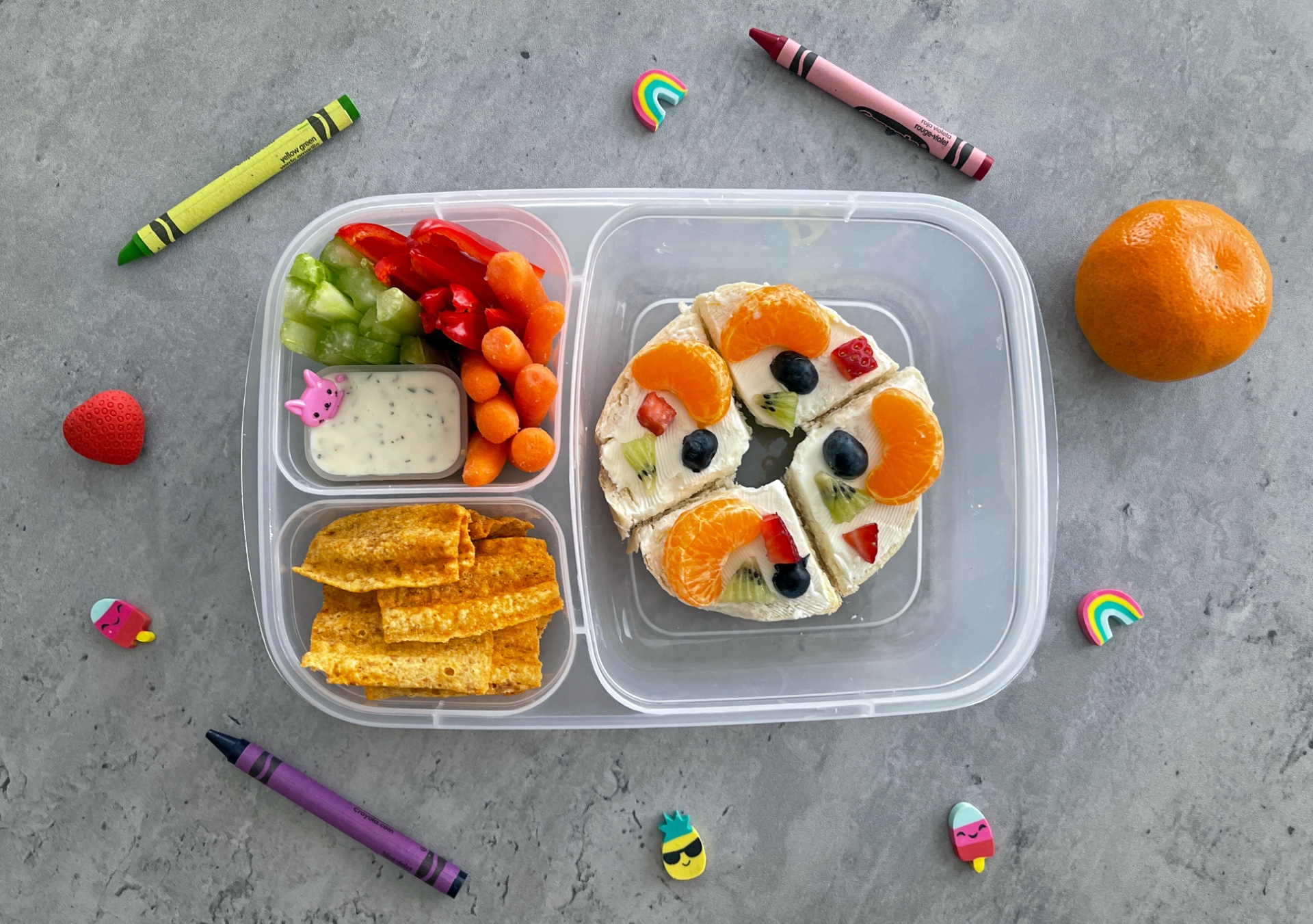 Nutritious Recipes Kids Can Make and Will Love
What I love about these recipes:
They are an easy way to introduce your kids to different fruits and vegetables.
KIDS CAN MAKE THEM! Yes! Parents! Empower the kids to make that lunch, make that after-school school…they CAN do it!
The main ingredients in these recipes are from companies partners in the Power Your Lunchbox campaign and are giving $12,000 back to the United Fresh Start Foundation, which works to to increase accessibility to fruits and vegetables in schools.
The Power Your Lunchbox Partners that are making our lunches extra yummy this Back To School Season: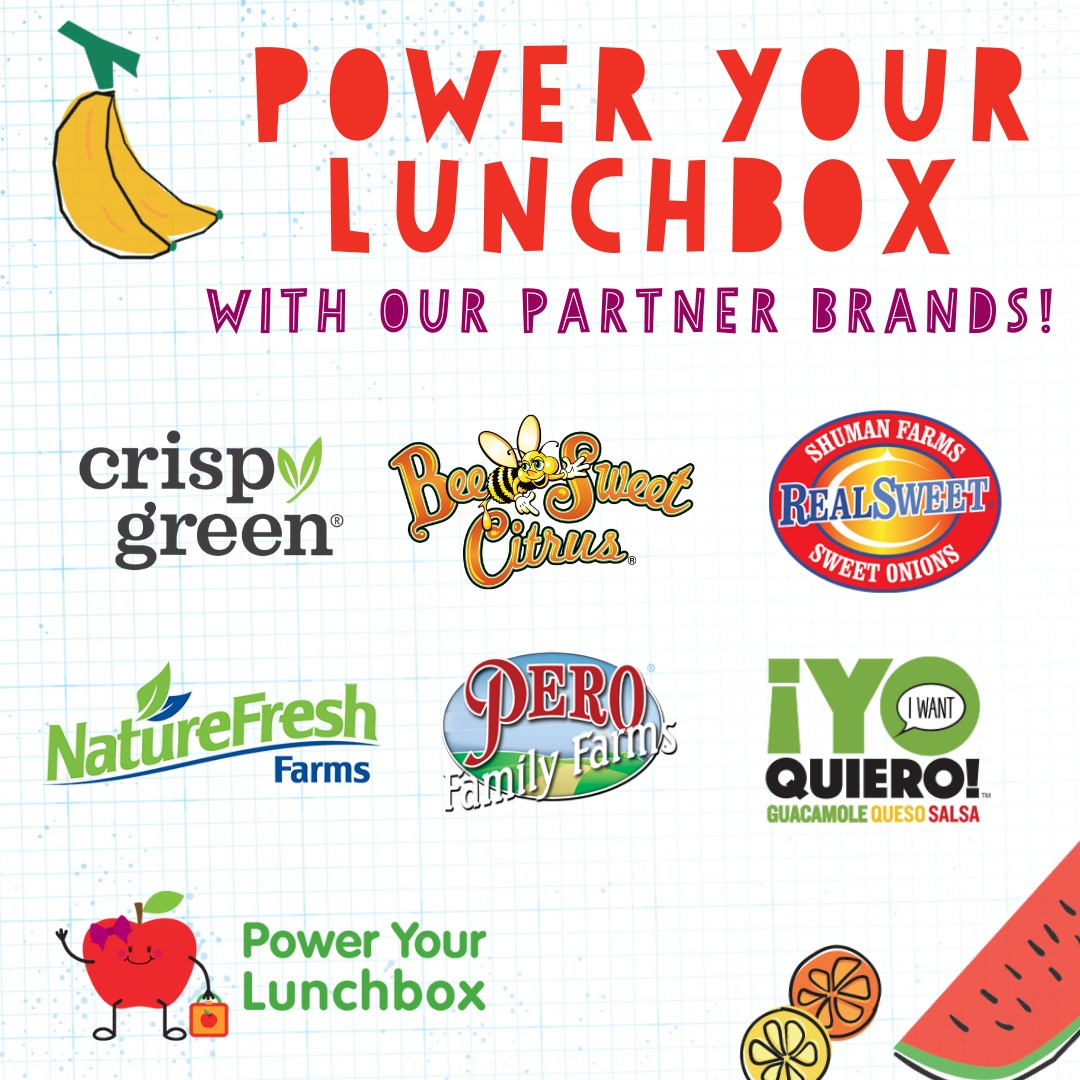 Speaking of empowering and teaching kids…
Two of my best friends are teachers. My mom was a teacher. I truly believe in my heart of hearts that being a teacher is one of the hardest jobs in the world. I still remember when I was in college and I visited my mom at school and she asked me to watch her classroom for less than 5 minutes so she could run to the office….that was 5 of the hardest minutes EVER.
TEACHERS ARE AMAZING.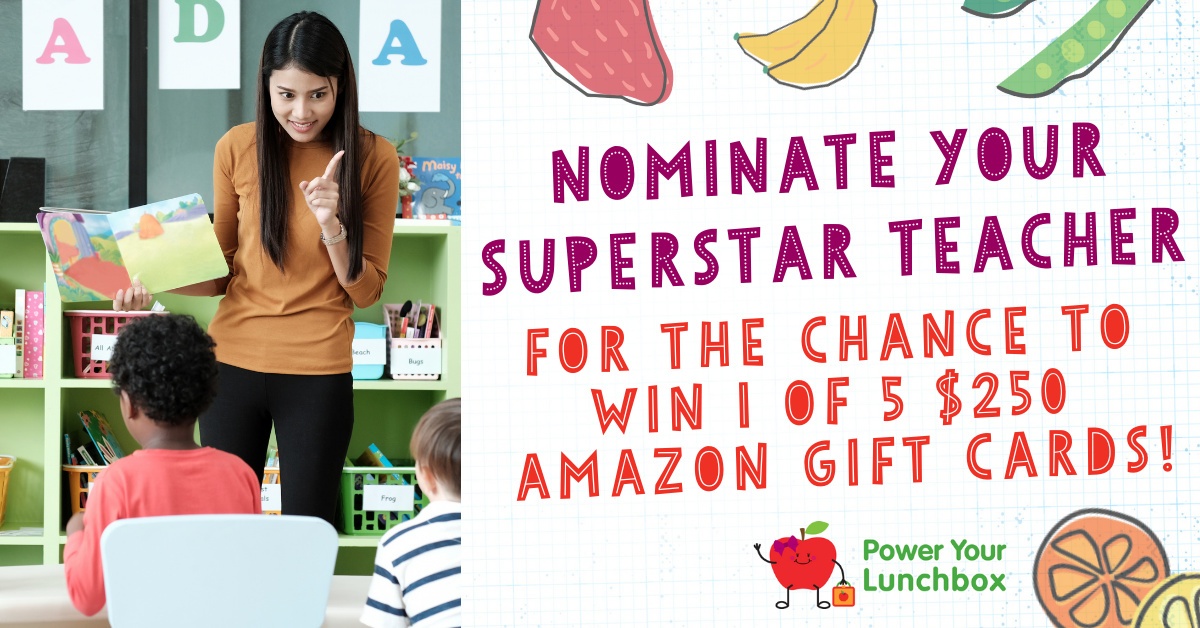 Teachers have undoubtedly risen to the occasion in the last year and my friends at Healthy Family Project want to celebrate their efforts. Nominate your teacher for the chance to win 1 of 5 $250 Amazon gift cards by uploading three words that describe your teacher, their name and grade they teach and your name and grade. EVERY teacher nominated will receive promo codes for discounts on trending items through the popular site Etsy.
There is no doubt that spending time in the kitchen with your kids can strengthen the bonds of child and parent. While cooking, children have a wealth of learning experiences available. Mathematics, strengthening and diversifying the palate, and nutrition are just three of the many ways cooking with your children can help them to learn much-needed life skills. So, what are you waiting for, let them get cooking!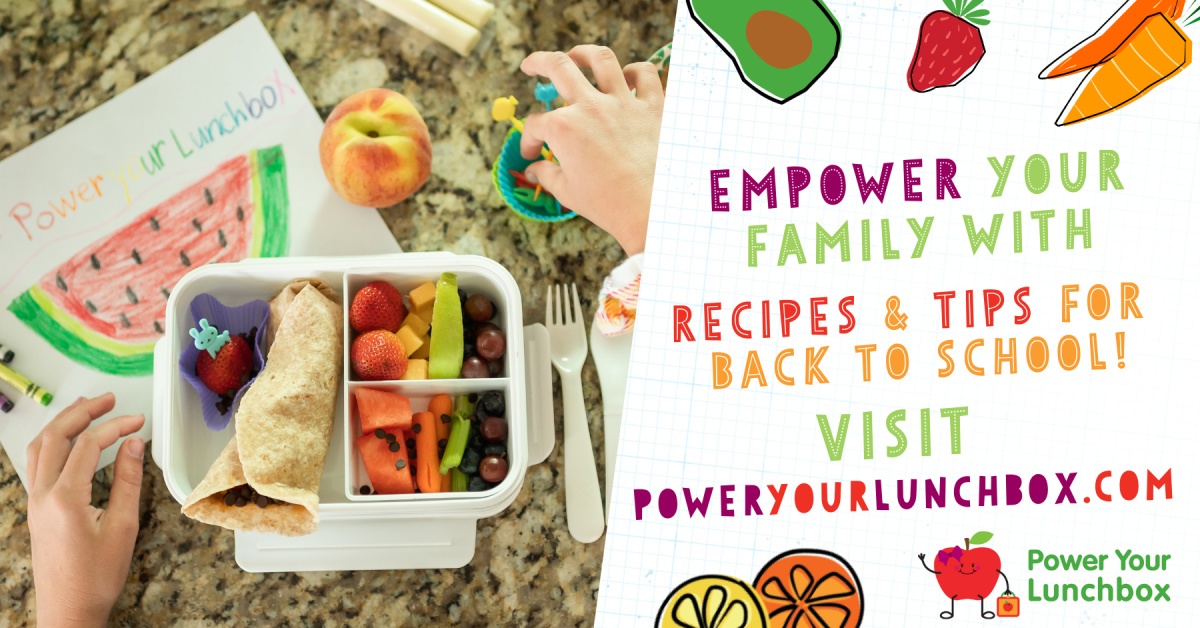 Be sure to check out PowerYourLunchbox.com for more than 70 lunchbox ideas, tips on empowering kids in the kitchen, and healthy tips from real parents and on Instagram, Facebook and Pinterest for even more!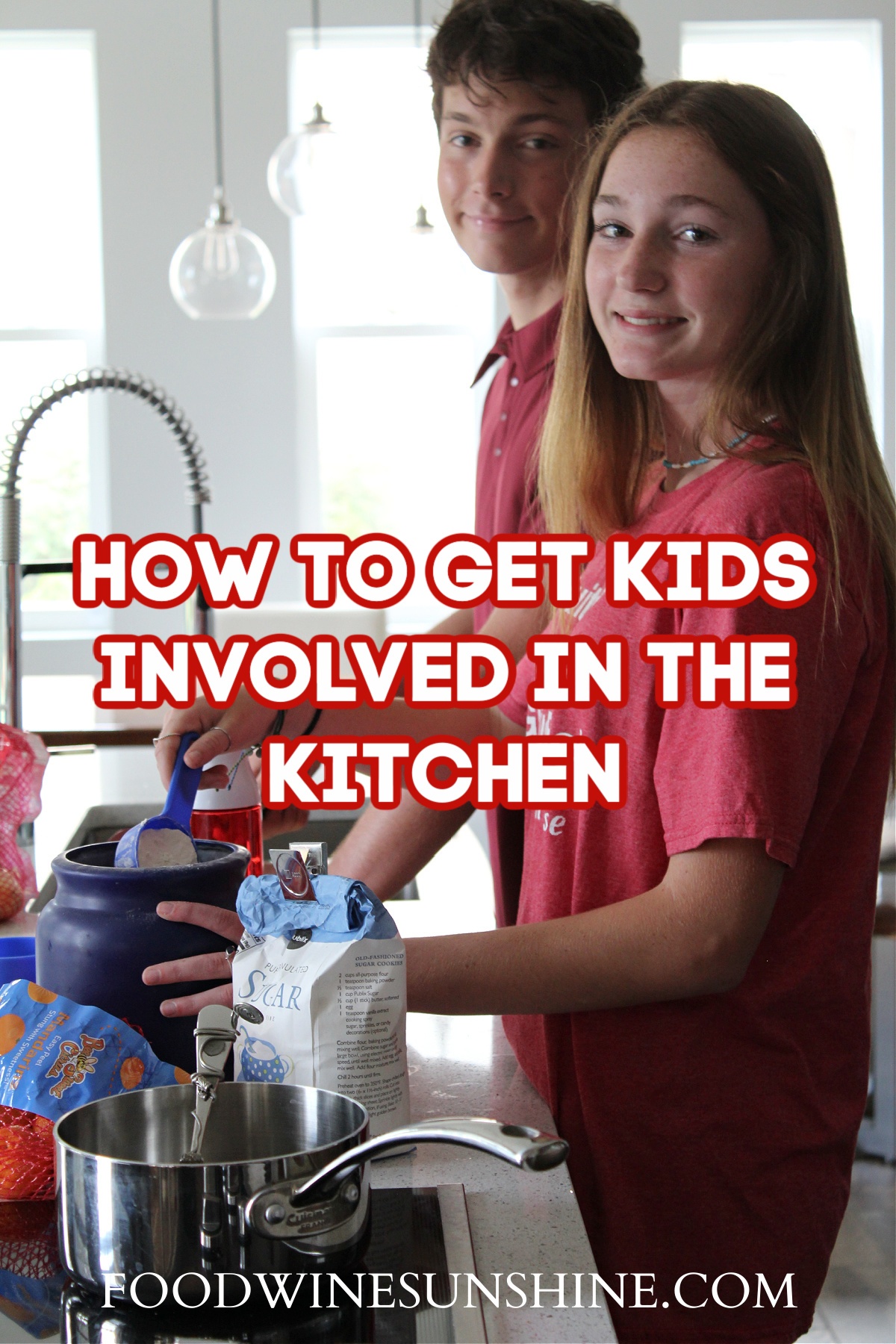 And don't forget to check out all the delicious recipes on Food Wine Sunshine and follow on me Facebook, Twitter, Pinterest and Instagram.