(Last Updated On: September 3, 2020)
Learn how to make bread at home with this easy homemade bread recipe. Make cinnamon raisin bread, stuffed pepperoni bread, and of course, white bread.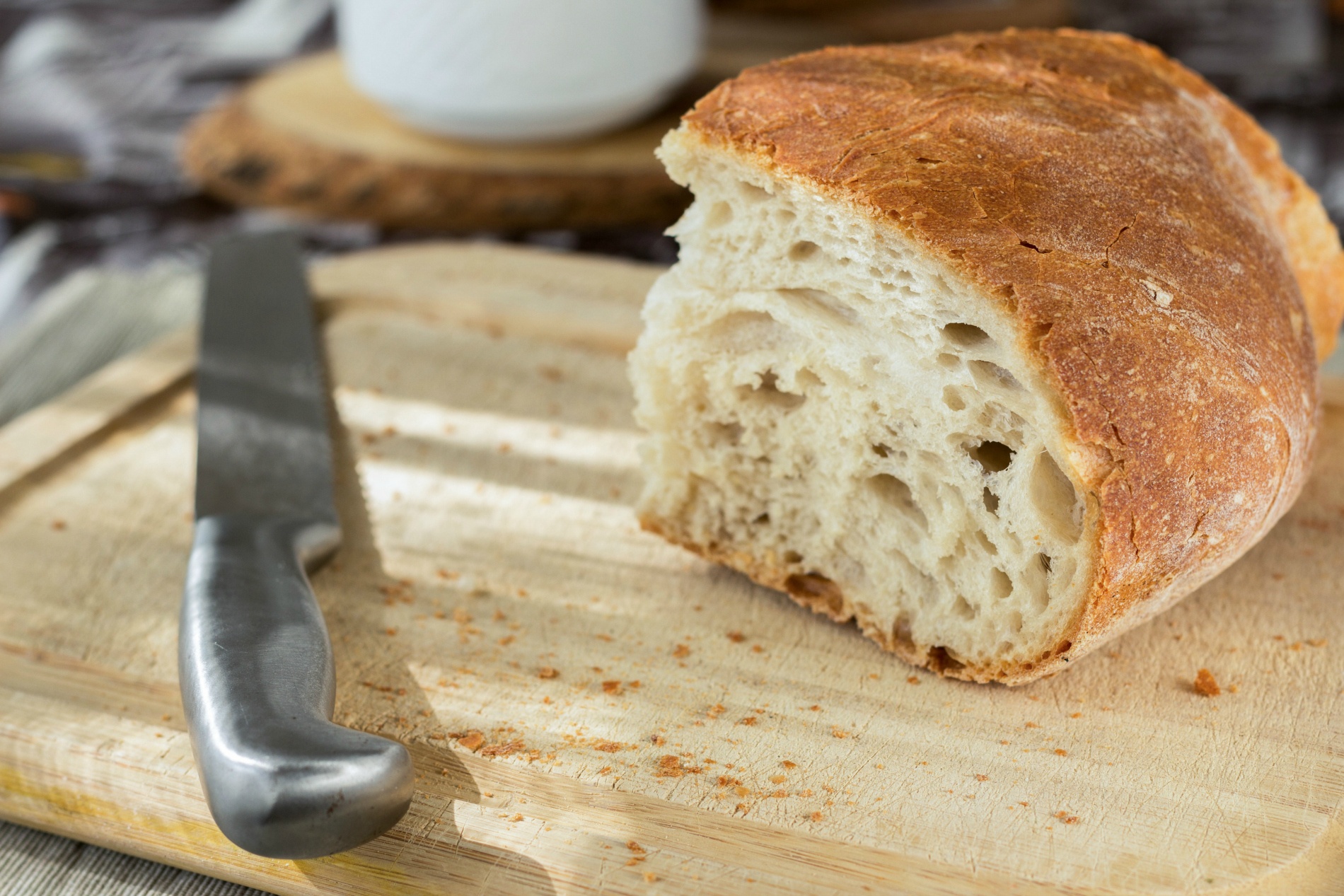 Homemade Bread Recipes
Learn How To Make Pizza, Cinnamon Raisin & White Bread

I can't believe I am saying this…but I made bread…From Scratch…and it was MUCH easier than I thought! I will openly admit that I messed up on my first try by adding double the yeast, but the 2nd try worked out great 😉 I love bread, but when Good Cook asked us to post a bread recipe I wanted to make something that everyone in my family would enjoy…and that meant 4 different loaves. Thank goodness I have the Good Cook Mini Loaf Pan! My son loves pizza so I did a Pizza Bread for him, my daughter likes plain so I did one plain, and my husband likes cinnamon raisin so he got a loaf too.
In fact, my son ate the one Pizza Bread for dinner that night…thank goodness that was the one I made two of, so the rest of us could at least get a taste 😉
Now, if I can make several varieties…I promise you that you can too! Just find the filling that you think your family would enjoy. I do suggest really loading your bread up with your favorite toppings, the more the better!
Here are my three homemade bread recipes. I made one for breakfast, lunch and dinner 😉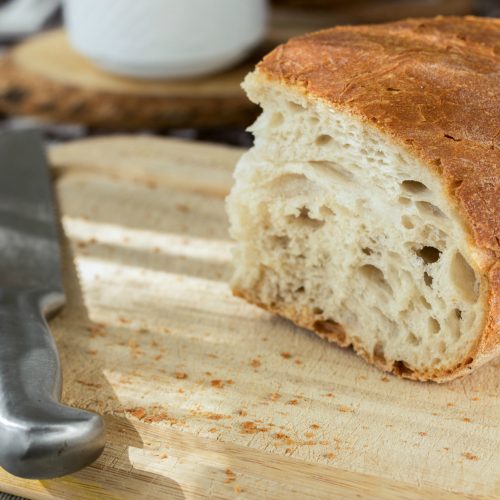 Homemade Pizza, Cinnamon Raisin, & White Bread Recipes
Make Pizza Bread, Cinnamon Raisin Bread and White Bread at Home. Making homemade bread is easier than you think. I got you covered for breakfast, lunch and dinner!
Print
Pin
Rate
Ingredients
Bread
1 ½

cups

lukewarm water

2 ¼

tsp

instant yeast

2

tbsp

sugar

4

cups

bread flour

2

tsp

salt

3

tbsp

unsalted butter
Filling for Pizza Bread
¼

cup

pizza sauce

more or less depending on your taste

½

cup

shredded mozzarella cheese

¼

cup

mini pepperonis
Filling for Cinnamon Raisin Bread
¼

cup

raisins

2

tbsp

cinnamon sugar
Instructions
Combine all of the bread ingredients and mix with bread hook with electric mixer

Cover the bowl with plastic wrap and set aside for about 1 hour – dough will double in size

Spray the wells of bread pans with baking spray - if you are making all varieties at once, you will need 4 mini loaf pans.

After the bread dough has risen put it on your work surface and cut into 4 equal rectangles (if you are using a mini loaf pan! This is for 4 bread loaves)

Place your fillings on the rectangle (bread dough) and leave about a 1/2 inch topping-free

Roll the dough tightly starting at the end with the toppings. The more rolls you have the more swirls you will have in your bread

Pinch the seam and ends shut to keep your fillings inside and place the loaf in the pan seam-side down

Complete these steps for each loaf

Cover the dough with plastic wrap

Set your dough aside for about 20 to 30 minutes. The dough will rise again. However, not all your loaves will rise equally

Remove the plastic wrap and bake at 350 degrees for approx 25 minutes or until golden brown

Remove the bread loaves from the pan and let them cool on a rack
Notes
You can also top the dough right before baking with an egg wash to give your loaves a nice and shiny look to them when they are done.
If you are simply making the white bread, obviously you will not include the toppings.  You will still roll up the rectangle, starting on the short end, into a very tight cylinder. Pinch to seal the seams and the ends, tuck the ends of the roll until the bread, and place into prepared loaf pans. 
I hope you enjoy these homemade bread recipes as much as we do!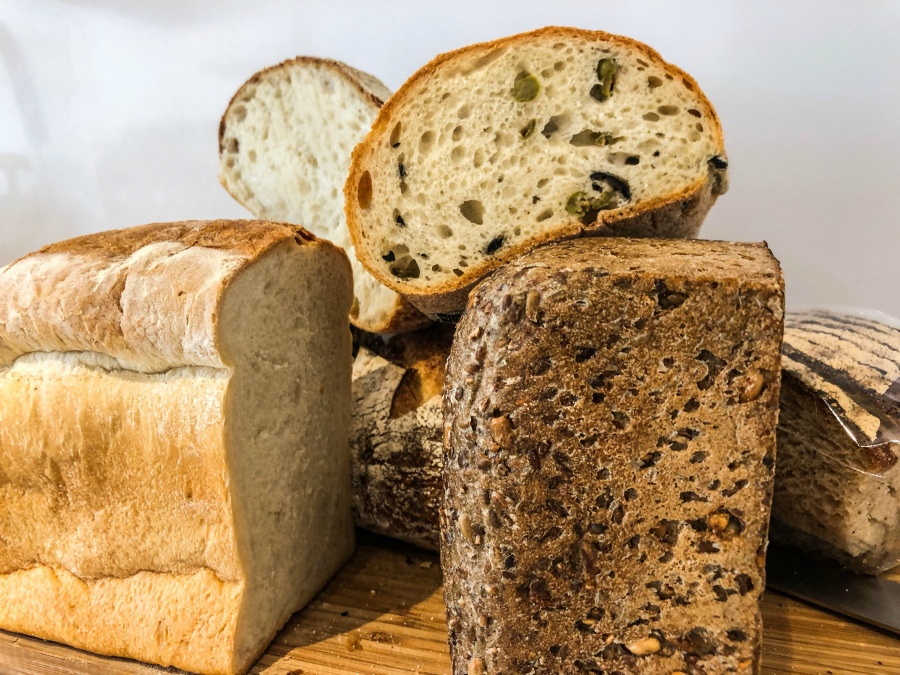 Have you made homemade bread before? What is one of your favorite homemade bread recipes?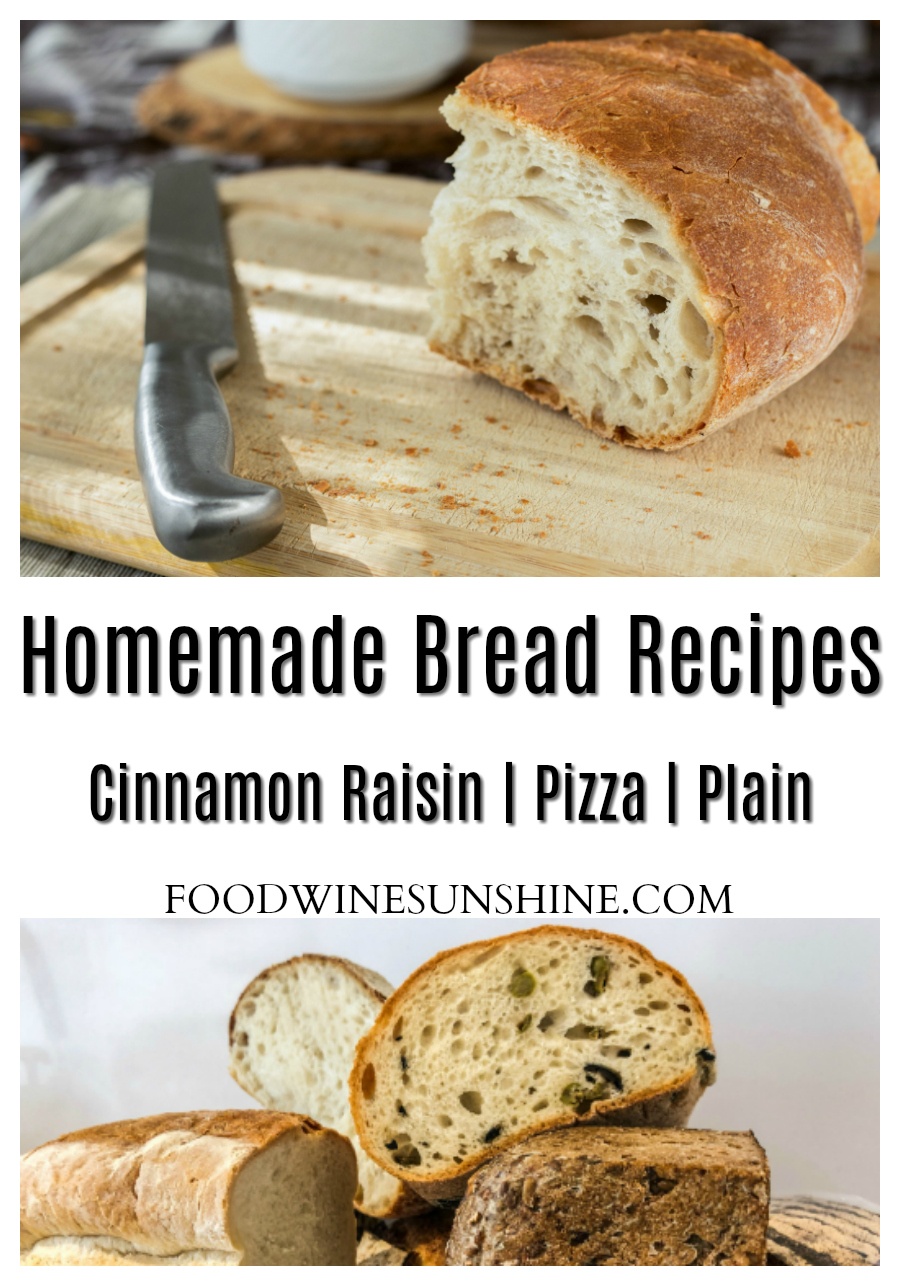 If you are looking for more delicious homemade bread recipes, here is an incredible bread cookbook:
Order Make Ahead Bread on Amazon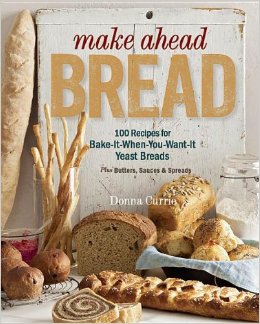 Make Ahead Bread has 100 Recipes for Bake-It-When-You-Want-It Yeast Breads and is on Paperback and available on Kindle.
Here is the book description:
From the simplest dinner rolls to traditional croissants and all types of yeast breads in between, home cooks—even those short on time and skill–CAN bake fresh bread from scratch. How is this possible? By breaking the process into two separate steps, with the mixing and kneading done the day before and the baking done when the next day. And the best part? Not only does this make bread baking much easier to fit into a busy schedule, but it also results in a better finished bread product.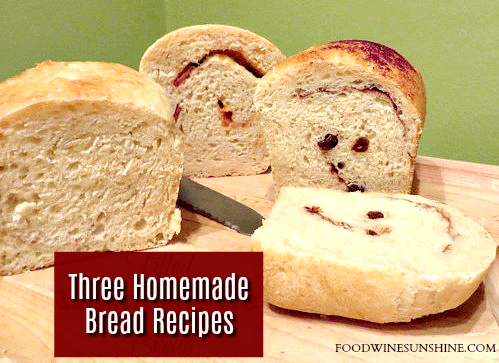 Check out all the delicious recipes on Food Wine Sunshine and follow on me Facebook, Twitter, Pinterest and Instagram for more FOOD WINE AND SUNSHINE.