(Last Updated On: June 7, 2019)
Disclosure: I am a proud Florida Prepaid Believer Blogger. All opinions, thoughts, and proud momma moments are 100% my own!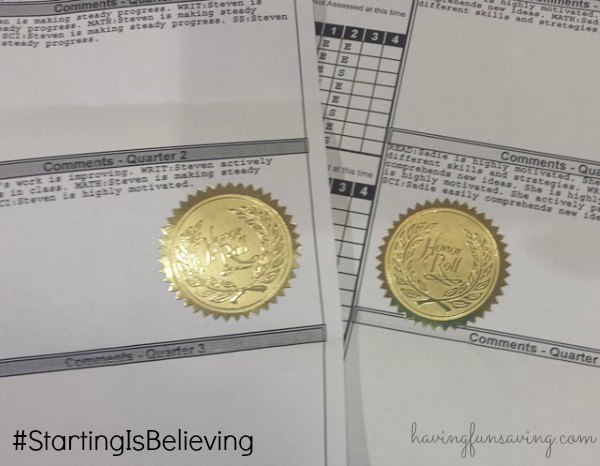 Florida Prepaid Scholarship Program GIVEAWAY

#StartingIsBelieving
I had a proud momma moment a few weeks ago, BOTH my kids came home with their reports with HONOR ROLL stickers. They ran off the bus that day and had their report cards in hand and HUGE smiles on their faces. Before we even made it home, both were handing me their cards telling me to "LOOK, LOOK, MOM!" and as I opened them I saw that they BOTH had Honor Roll Stickers! This is the first time they have both gotten Honor Roll at the same time 🙂 I was so proud.
They were so proud.
It's moments like these were I reflect back on the day I signed them both up for Florida Prepaid Plans and smile.
Check out my Florida Prepaid Personal Story
I know I told you guys that Florida Prepaid Plans has DRASTICALLY reduced their fees this year, so getting your child ready for the future is now even more affordable, but I wanted to let you know about a GIVEAWAY.

TEN winners which will receive a 1-Year Florida University Plans!
The Florida Prepaid College Foundation is having a scholarship giveaway now through Feb 18. Us Floridians can enter daily for a chance to win a 1-Year Florida University Plan. How amazing is that?!
Enter the Florida Prepaid Scholarship GIVEAWAY
Giving your child a head start on their future is amazing, giving them a head start on their future by winning a full YEAR of the University Plan is priceless 🙂
Don't want to wait to see if you won to get started on saving for your child's college education? Open enrollment for Florida Prepaid Plans is open now! It ends on February 28th though, so make sure to check it out soon.
Check out Florida Prepaid Plans
Good luck on the Florida Prepaid Scholarship Giveaway…remember to enter daily and to share with your friends and family members!