(Last Updated On: March 31, 2021)
These Easter Dinner Recipes will make your Easter Meal Planning a breeze. Everything from the ham to dessert is included. Happy Easter! While this post is sponsored, all opinions are my own.
Easter Dinner Recipes
Easter is right around the corner, and if you are like me, you haven't started making your shopping list yet. So, I figured I would help you all out while I got started on mine 🙂 Winn-Dixie has some amazing sales this week making Easter meal-planning a breeze without breaking the bank.
On my Easter menu is ham, honey-glazed carrots, green bean casserole, rolls, apple pie, and eclair cake. And here is how Winn-Dixie is going to help me make all that happen.
Easter Dinner Menu
Glazed Ham with Mustard Barbecue Sauce – full recipe HERE
Ham on sale for $.99/lb
Mustard BOGO
Celery on sale for $1.29
Honey-Glazed Carrots – full recipe HERE
Green Bean Casserole
Libby's Green Beans on sale for $.48
Campbell's Cream of Mushroom Soup on sale for $1
French's Fried Onions on sale for $3.49
SE Grocers Shredded Cheese BOGO
Golden Potato Rolls on sale for $2.50 in bakery
Apple or Apple Caramel Drizzle Pie in sale for $3.50 in bakery
If you like yours à la mode, ice cream is BOGO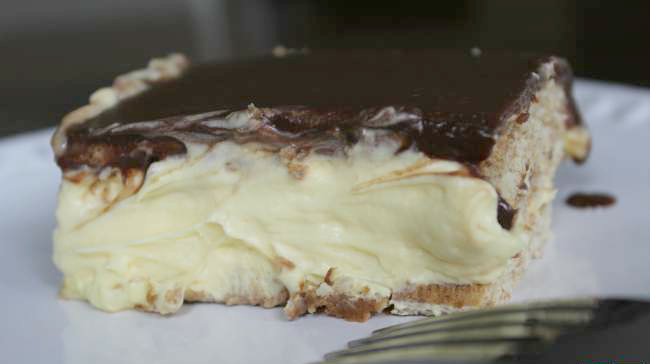 Eclair Cake – full recipe HERE
Dixie Confectioners Sugar BOGO
Cool Whip BOGO
Vanilla BOGO
SE Grocers Skim Milk
And if you happen to be using an eggs this weekend, you will be happy to know that Eggland's Best 18-count eggs are on sale for only $2.99!
And if you are making deviled eggs after all those egg hunts, here's how to save on those at Winn-Dixie:
Eggland's Best 18-count eggs on sale for $2.99
Mayo BOGO
Yellow Mustard BOGO
Another Easter essential is mimosas, right?! While, you may not have them with dinner, I am guessing that they will be on your table at some point this weekend. Here's how to save on this must-have brunch cocktail at Winn-Dixie:
Simply Orange BOGO Friday – Sunday, otherwise just $2.99
Andre Brut on sale for $5.49

While you are in-store, don't forget to grab the essentials for those Easter baskets! Winn-Dixie has everything you need from everyone's must have chocolate, to jelly beans, to plushes and so much more!
What is on your Easter Dinner Menu?

Follow Winn-Dixie on Facebook, Twitter, Pinterest, and Instagram for more recipes, savings, and more.
Be sure to follow Food Wine Sunshine and follow me on Facebook, Twitter, Pinterest, and Instagram.
Happy Easter!