(Last Updated On: July 11, 2019)
Disclosure; This post is sponsored by Honey Bunches of Oats Whole Grain. All tips, thoughts, and delicious breakfast ideas are 100% my own.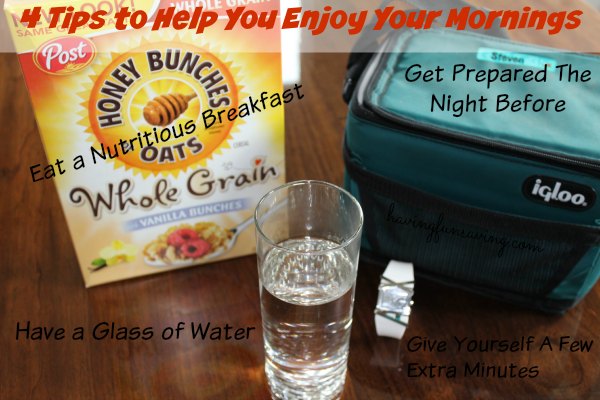 4 Tips To Help You Enjoy The Morning
Mornings can be tough. We have a LOT to do in a small amount of time, and if your morning starts off bad…well, your day doesn't always go that great either. So, here are some tips to help you enjoy your mornings again! Start your day on the right foot and have a better day all day long 🙂
1. Try to prep as much as much as you can the night before
Make lunches, get the coffee ready, get your clothes out, have the kids shower before bed instead of the morning, etc.
2. Get up a few minutes before you actually HAVE too
I know you would much rather spend those few minutes in bed, but getting up a few minutes early will help you avoid that "rushed" feeling in the morning
3. Drink a glass of water BEFORE your cup of coffee
Not only does your body need it (your body is made up of 60% water!) but drinking water first thing in the morning on an empty stomach purifies the body's internal system, which makes the body more able to absorb nutrients from food.
4. Have a good breakfast
Speaking of nutrients from food….you have to make sure you are having BREAKFAST! Breakfast is the most important meal of the day. For your body to function, you need to feed it. And feed it with the right foods.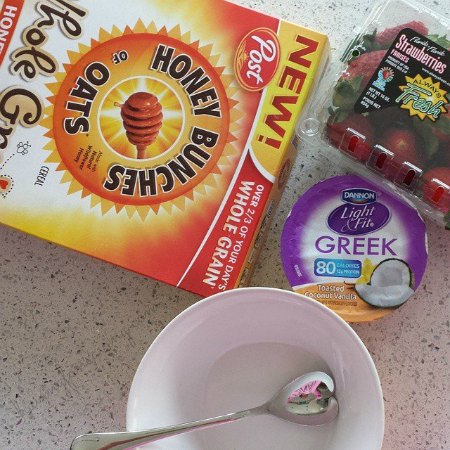 One of my favorite breakfasts is my homemade yogurt parfait! It's so easy to make! You just need Honey Bunches of Oats Whole Grain Cereal, fresh fruit, and your favorite yogurt.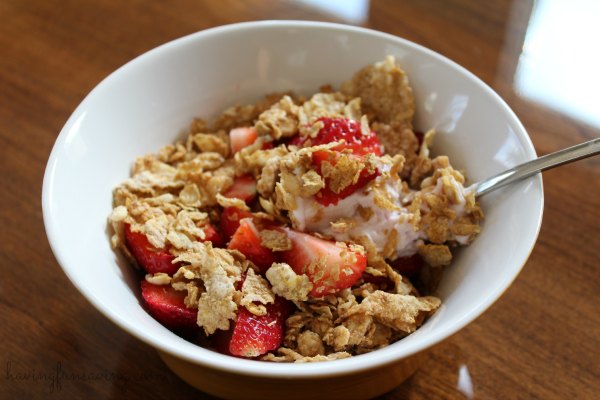 Just mix all your ingredients together and enjoy. I love the crunch that the Honey Bunches of Oats Whole Grain Cereal adds to it. I also love that Honey Bunches of Whole Grain is packed with 2/3 of my day's Whole Grain (33 grams), 4 grams of fiber, and nutrients such as iron and folic acid. So, not only am I starting my day of delicious…but nutritious!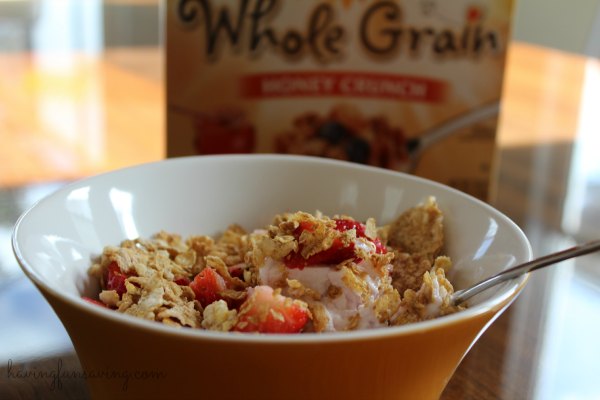 Have you seen Honey Bunches of Oats Whole Grain in stores yet? It actually is available in two delicious varieties, Honey Crunch and Vanilla Bunches. Honey Bunches of Oats Whole Grain is a perfect addition to your Heart Healthy diet.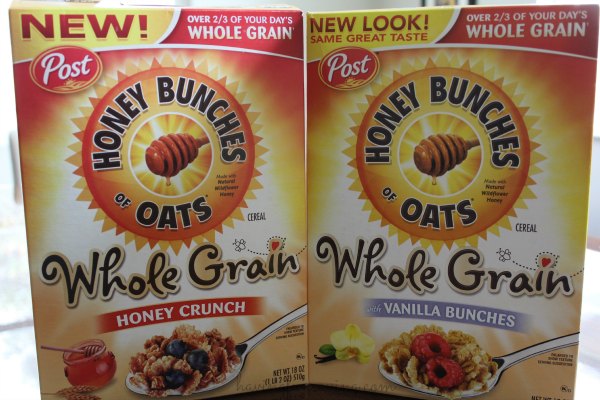 Honey Bunches of Oats Whole Grain Honey Crunch and Honey Bunches of Oats Whole Grain Vanilla Bunches feature the crispy whole grain flakes and distinct crunchy granola clusters. The Honey Crunch variety has a touch of honey for sweetness, while the Vanilla Bunches features the dreamy taste of real vanilla. I think you will have a hard time picking a favorite 🙂
Want more Honey Bunches of Oats? Be sure to check out Honey Bunches of Oats online, on Facebook, Twitter, and Instagram.
While you are at it, you might as well find Food Wine Sunshine on Facebook, Twitter, Pinterest, Google +, and Instagram too!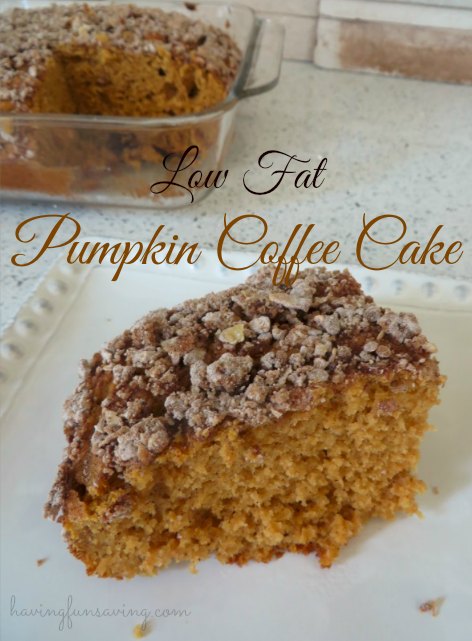 And don't forget about my Low-Fat Pumpkin Coffee Cake that it made with Honey Bunches of Oats! Looking for more recipes? Check out all of Food Wine Sunshine Recipes.