(Last Updated On: September 5, 2019)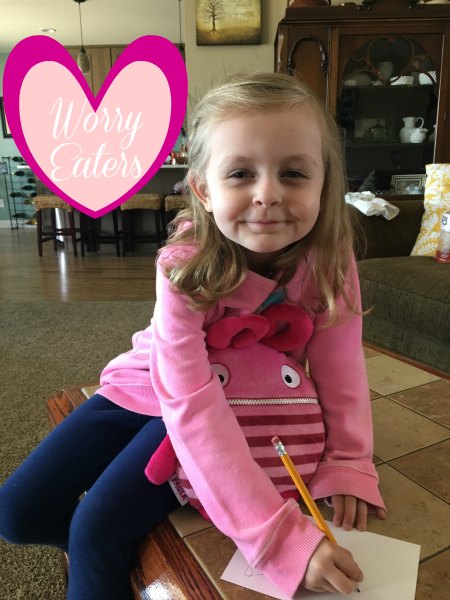 Worry Eaters Help Kids With Their Fears
As a mom with a child with anxiety, I was actually really excited to learn of Worry Eaters, I think it's great that there is a "toy" out there can can help children with their fears! Worry Eaters are designed for children ages 3 and up, so writer Hannah reviewed this for us. Read on to see what she thought of Worry Eaters!
Take it away Hannah:
I am a new mom and an aunt to THIRTEEN nieces and nephews! So, for me I am always searching for the newest latest and greatest! One of my many nieces, Eden, is getting to an age where are feelings are IN FULL SWING!! Whether it's not getting along with her big sister or not getting along with a kid on the play ground for not sharing, having a bad dream, or misplacing her favorite blankie she is definitely expressing more "feelings" lately. So when I heard of WORRY EATERS from Haywire group, I thought to myself what a unique idea to help young kids express their emotions.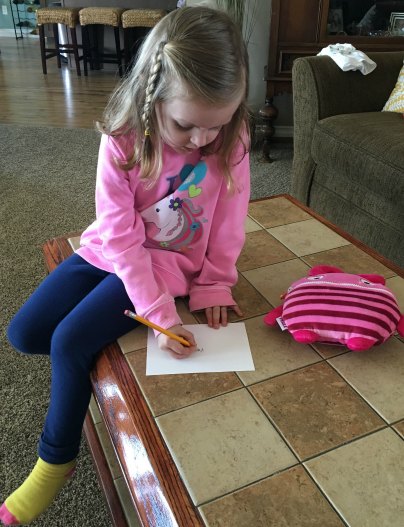 Worry Eaters is an ADORABLE stuff animal that comes in two different sizes and a ton of different characters, it's a soft well made plush. I love how for my niece that she was able to draw on a piece of paper what was bothering her, or what had her worried and with taking that special time to express herself in a new way rather then crying or getting upset, she was able to channel it in a new way, then once she had drawn her picture she was SO EXCITED to open the zipper mouth and put in her worry picture so that FRULA would EAT all her worries away.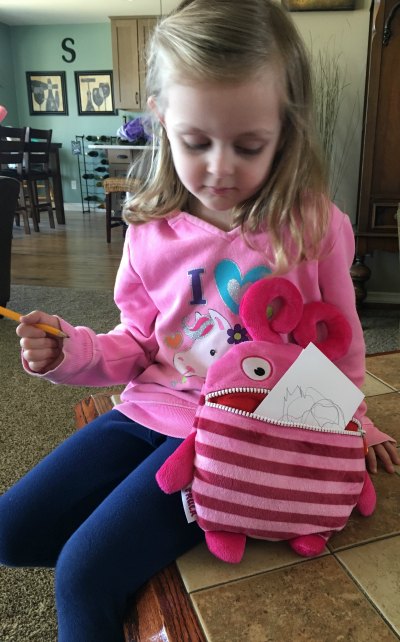 This is an adorable product with a bunch of awards, in fact I have recommended this to all my siblings for the rest of my nieces and nephews!! And, of course, I cannot WAIT to get one for my daughter for when she gets bigger 🙂 Which I feel like will be in a blink of an eye! So for anyone who has a worrier or just a kid with the occasional worry or bad dream, this is the PERFECT product for them!!! AGAIN I love how this stuff animal has been able to help kids channel their feelings and emotions in a positive way, showing kids that its OK to feel sad and scared at times, and that they have a friend to help them express their worries and to EAT them AWAY!!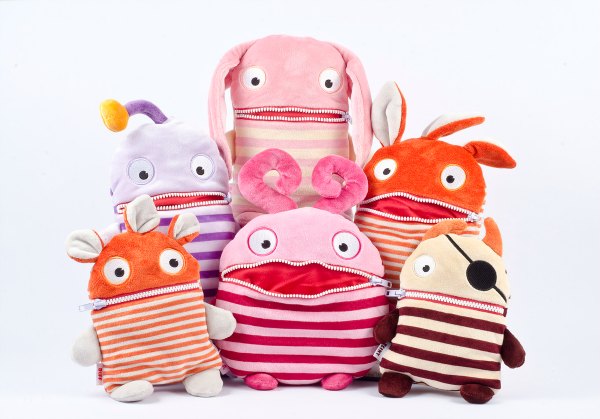 Priced at $15.99 (S) and $22.99 (L), Worry Eaters sport big eyes and a wide zippered mouth that begs for a scrap of paper with a child-size worry written down. The kids get a good night's sleep and parents are given a clue as to what's worrying their child and an opportunity to talk with their child about their worries.
Parents can help kids learn to manage stress and tackle everyday problems with ease using Worry Eaters as a tool to identify worries, clarify misunderstandings or misconceptions, resolve conflicts and build self-esteem, while promoting the development of healthy coping skills. Kids who can do this develop a sense of confidence and optimism that will help them master life's challenges, big and small.
Where do you find Worry Eaters? Right online
You can also check out this video showing how Worry Eaters work
Here is a video with speech pathologist and language expert Sherry Artemenko and children talking about how Worry Eaters help.
Be sure to visit Haywire Group on Facebook and Twitter. And don't forget to follow Food Wine Sunshine on Facebook, Twitter, Pinterest, Google + and Instagram for more Helpful tips, healthy recipes, and more.
Disclosure: Food Wine Sunshine received the product above for review, no other compensation was received all opinions are 100% our own.