(Last Updated On: April 1, 2021)
Have you ever really thought about where milk comes from? I have the short and long answer for you. From a dairy-farming family to yours. While this post is sponsored by Florida Dairy Farmers, all opinions and my love of dairy are my own.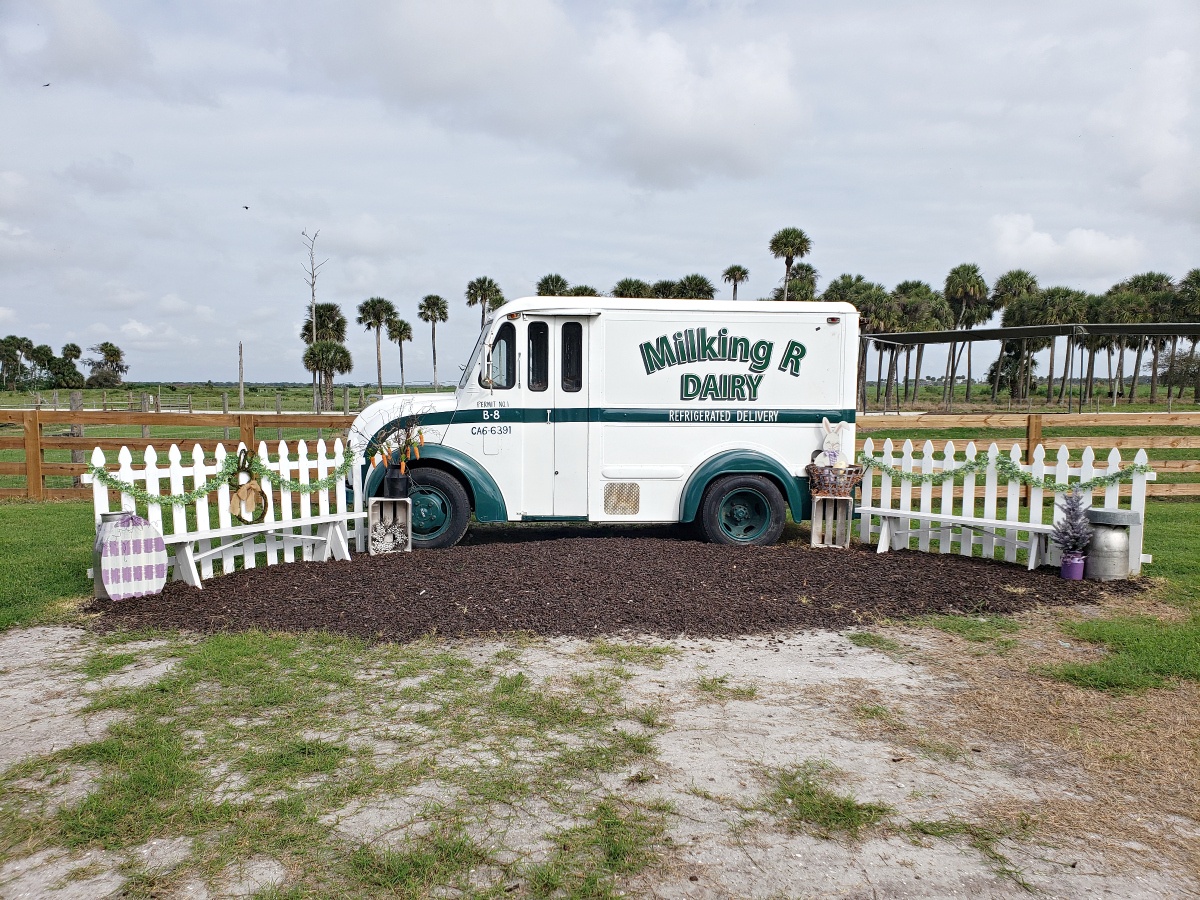 Where Does Milk Come From?
The short answer to that questions is cows. Dairy cows. But do you know all the work and love that is put into each glass of milk you pour for you and your family? I didn't until I had the opportunity to visit Milking R Dairy in Okeechobee with Florida Dairy Farmers. There are many things I took for granted when pouring that glass of nutritious milk, but not anymore.
Did you know that supplying consumers with milk is a 24/7 job? Dairy farmers can't take a day off. They literally can't. Dairy cows need to be milked twice a day. They don't take days off for Thanksgiving or Christmas.
The majority of the 75 dairy farms in Florida are in Okeechobee, making it the largest dairy county in Florida. Sutton Rucks, the driving force behind Milking R Dairy, knew he wanted to be a dairy farmer since he was 10 years old. He started milking cows on the Milking R Dairy farm in 1986 with 500 cows and now there are approximately 1500 cows. Milking R Dairy is a 5th generation dairy farm, but Sutton told me that they are "still in a work in progress." They are constantly learning and evolving for the betterment of the cows, as Sutton also told me "the cows don't work for us, we work for them." It was clear after being on the farm for just a few minutes that the Rucks family truly lives by that statement. They do everything they can to take care of the cows, because they want happy cows.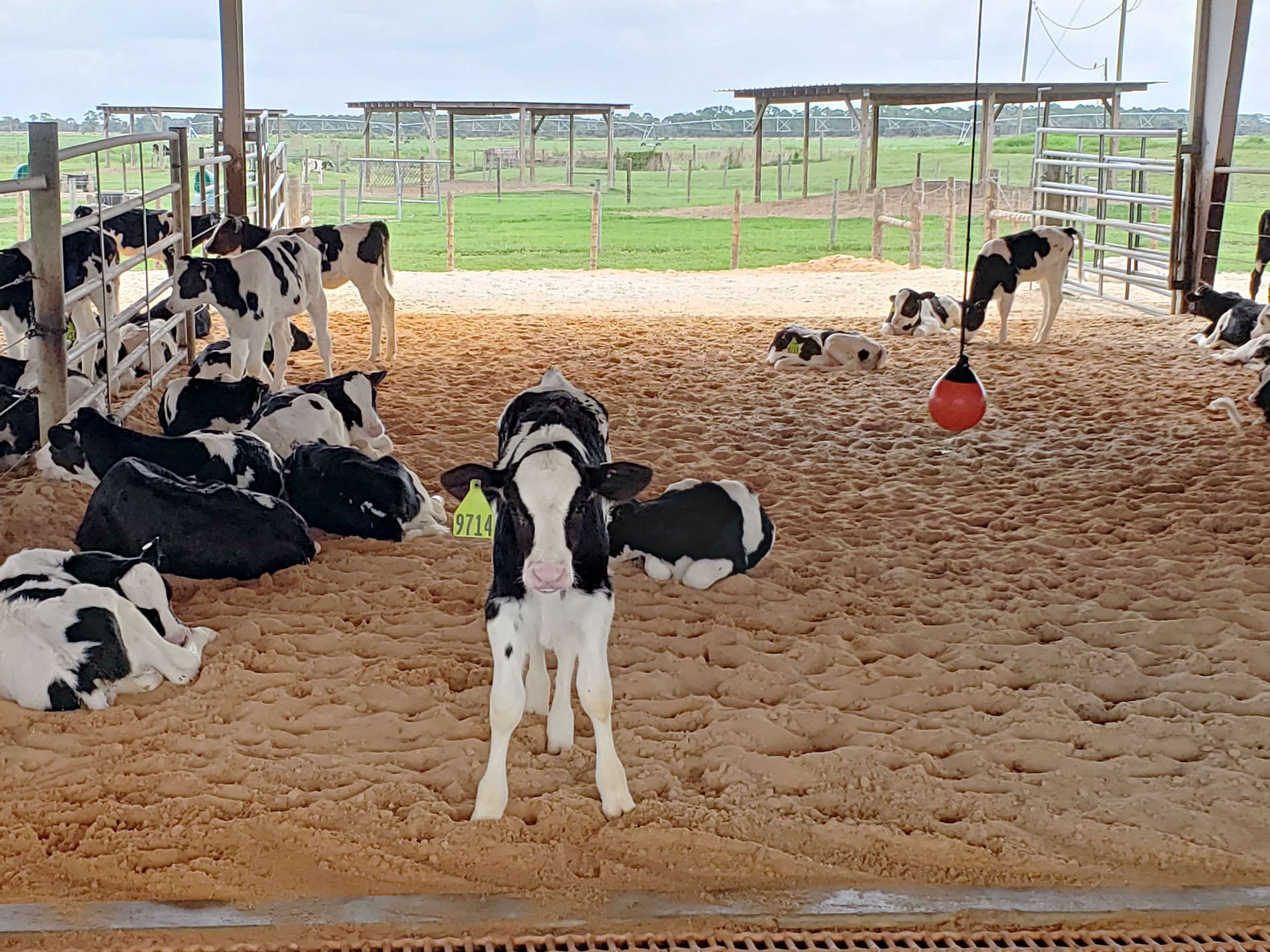 The cows stay with their "group" from birth, so that way they have friends 😊 This keeps the cows happy. They grow up together and stay together, cows like things the same, so being with the same group gives them comfort.
Sutton Rucks and his 27 employees work together day and night to make sure the cows are comfortable and happy. The farm is 1200 acres and the 1500 cows are all monitored to make sure they are happy and healthy. There are logs upon logs that measure how much the cows eat, and if that number varies someone on the staff makes sure that cow is feeling well. If a calf eats too little, the farmers immediately check on him/her to make sure everything is okay. If cows smile, I would tell you that I saw cows smiling that day I was on the farm. Do they smile? Honestly, I think they do!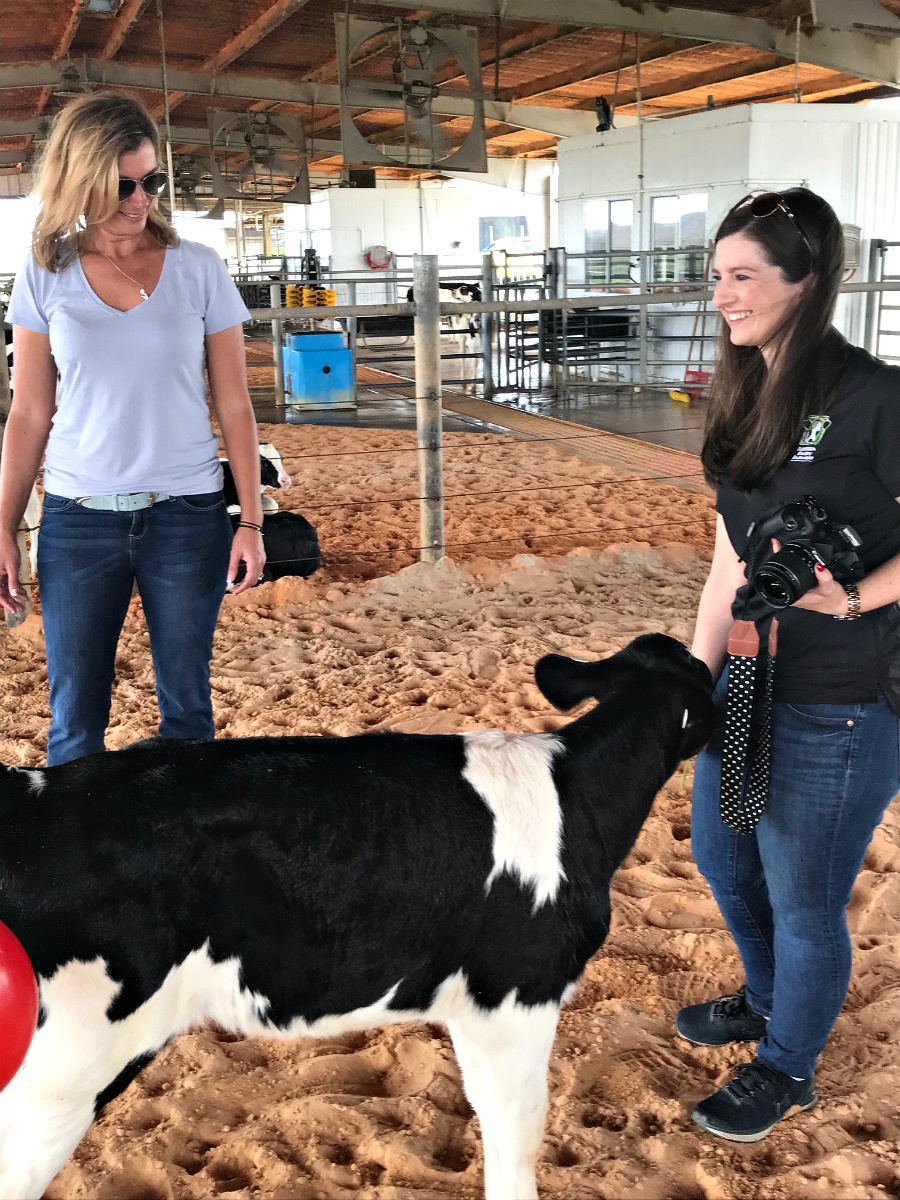 On our tour of the dairy farm we were able to see where they store the feed for the cows, we learned what exactly the feed was and the science behind the percentages of the foods that are used in the feed. In fact, the majority of the feed is locally sourced from farms right in the area. The corn and the grass are actually grown right on the farm. The Rucks family believes in using ingredients that God gave us and utilizing it to care of the cows. Full circle.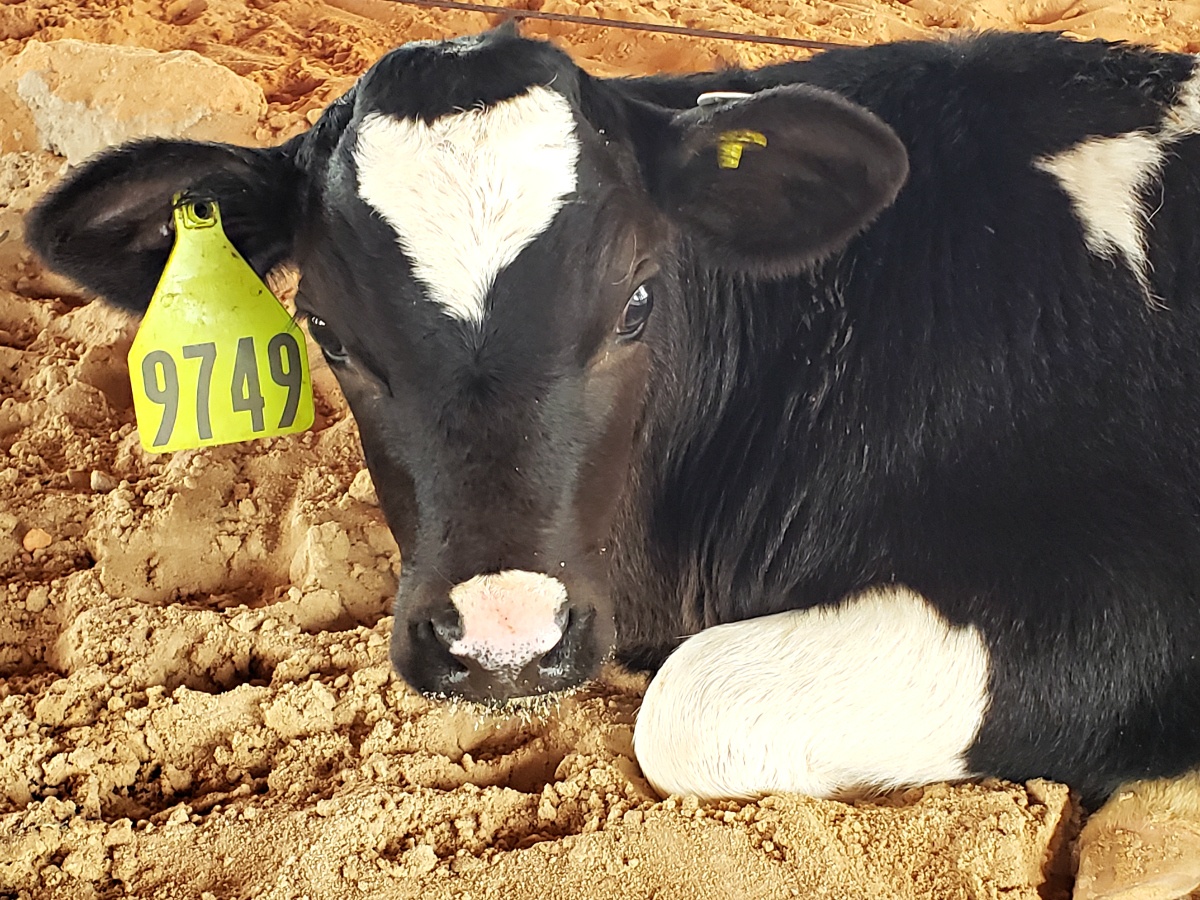 We then had the opportunity to visit with the baby cows. Be still my heart! These little guys were too cute. They happily let us into their play area and welcomed us with sniffs and kisses. We even got to see a few feed on their "milkshakes." Every day the area is cleaned, new sand is added to make sure the cows have a healthy and happy environment.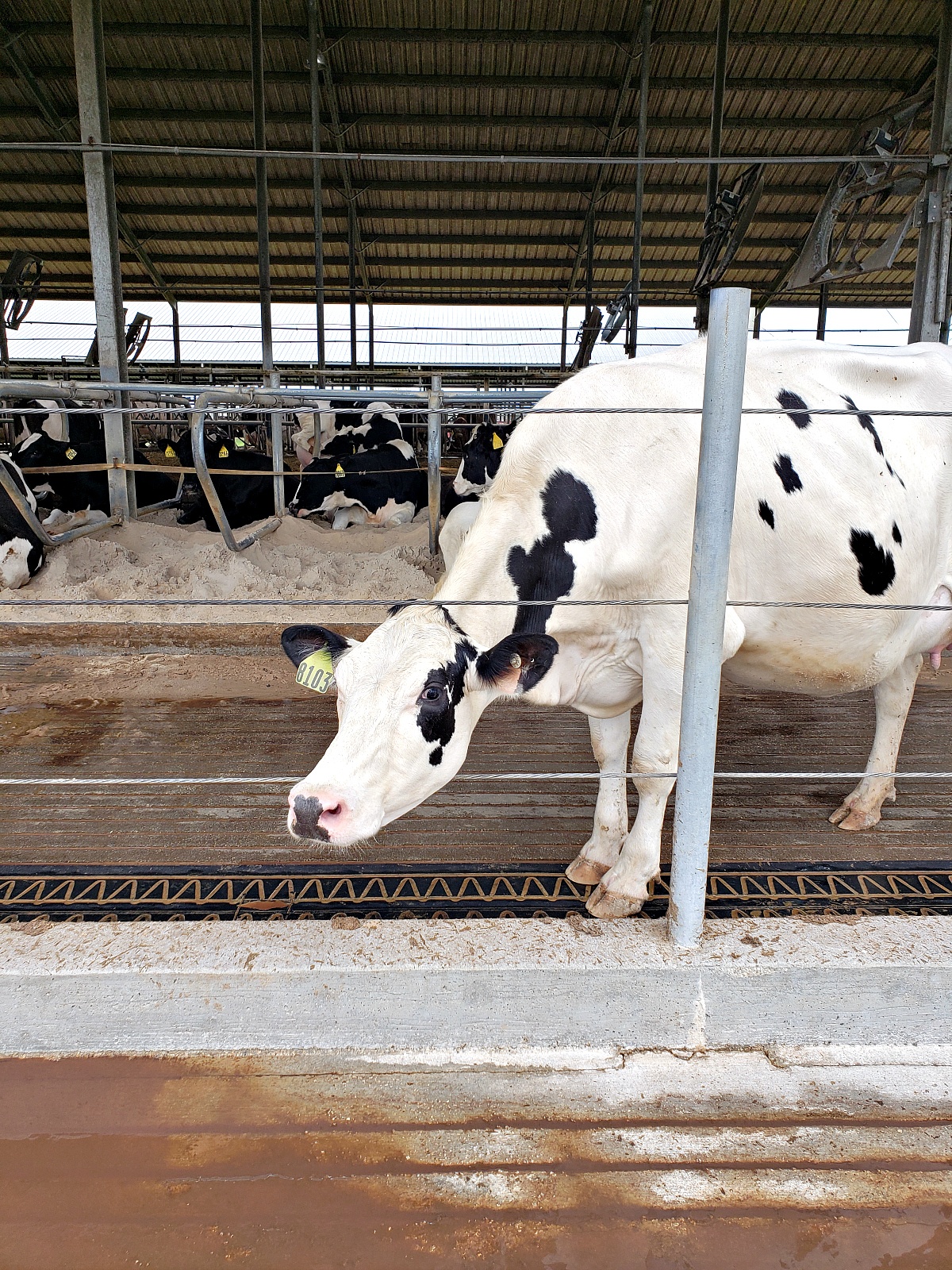 Next on our tour was a visit to see the mommas. The soon-to-be momma cows also had their own area, complete with misting fans to be keep them cool and sand beds to keep them comfortable. We saw one momma walking around I think in preparation of giving birth, I know I remember when I was ready to have my son, the nurses told me to keep walking around and that would help to get things "moving," I think that's what that momma cow was doing too. Funny how all mommas think the same 😊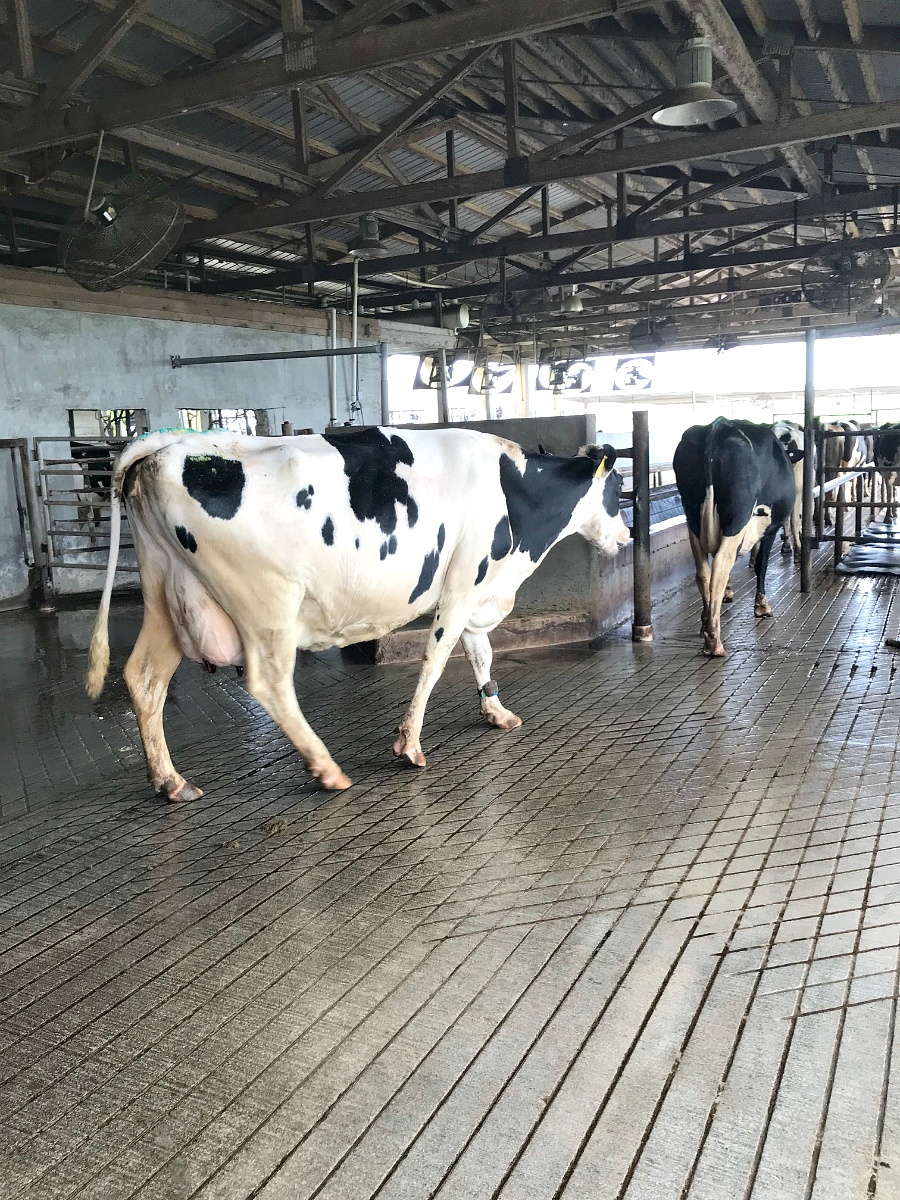 Finally, we were able to witness milking the cows. We saw the employees treat each one with care. We saw each cow walk in and be milked for approximately one minute then come out and play tag as they passed by us. These majestic animals that weigh at least 1,000 lbs. simply walked past us, with a smile if I do say so myself, and went on their way.
There are 12,500 gallons of milk produced each day on Milking R Dairy, and that milk leaves the farm twice daily in milk trucks and heads to local grocers such as Publix Ad and T.G. Lee to ensure that you are getting the freshest nutrient-filled milk every day for your family.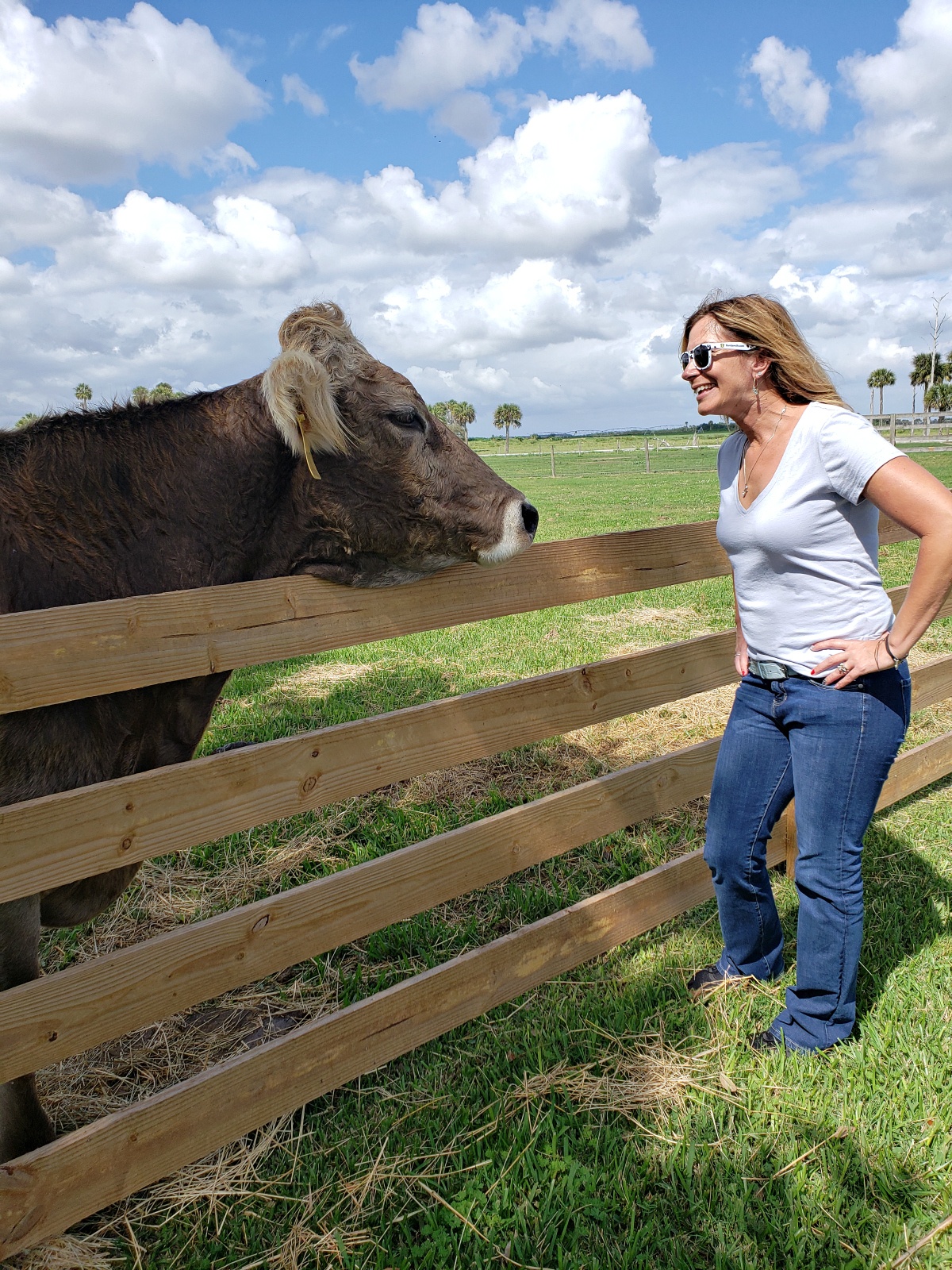 Milking R Dairy has been a member of the Florida Dairy Farmers board of directors since 1995, Sutton believes in the future of dairy farming in Florida. "Almost every cow in Florida is milked on a family farm. We do everything that is in our power to take care of the environment and our cattle. It's great to know that all this hard work is worth it because we produce one of the most perfect foods every day of the year for people to enjoy." Sutton works along side with his wife and their two children.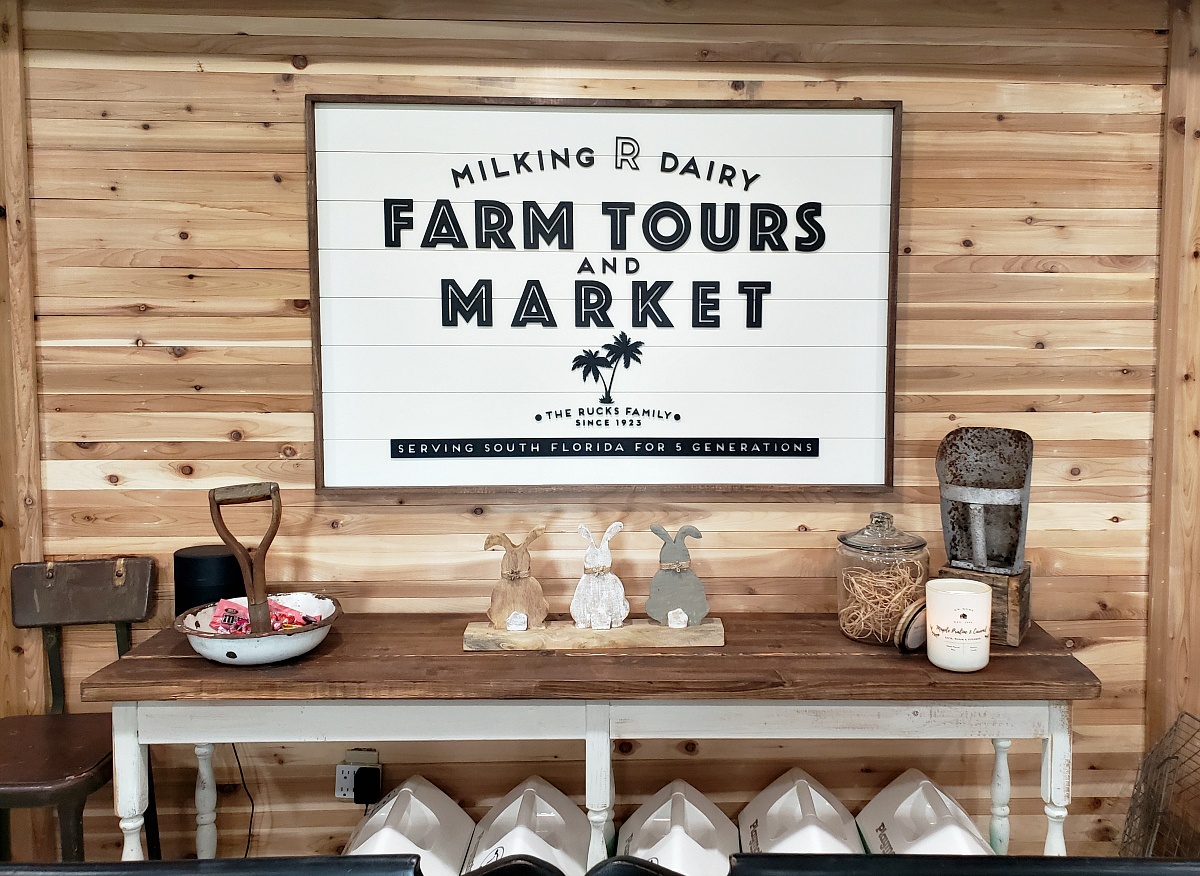 To conclude our visit to the Milking R Dairy, we were spoiled with homemade ice cream! I had the White Chocolate Irish Cream and my mom had the Caramel Crunch, but I heard amazing things about the Maple Bacon and Candy Cane. If you want to learn more about dairy farming, the Milking R Dairy Farm does offer tours, learn more about planning a dairy farm tour.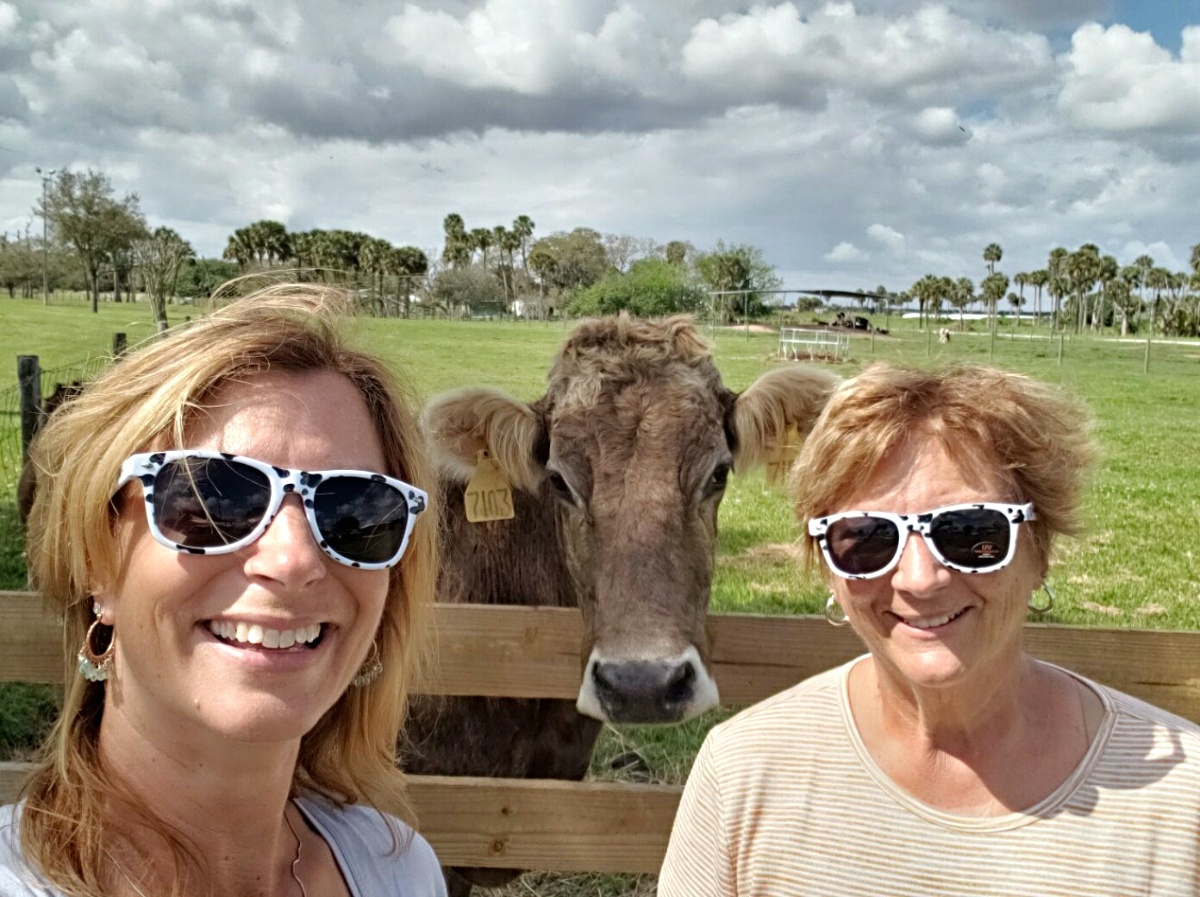 So, where does milk come from? Milk comes from hard-working, caring families who believe in giving us fresh, nutritious milk. From their family to ours.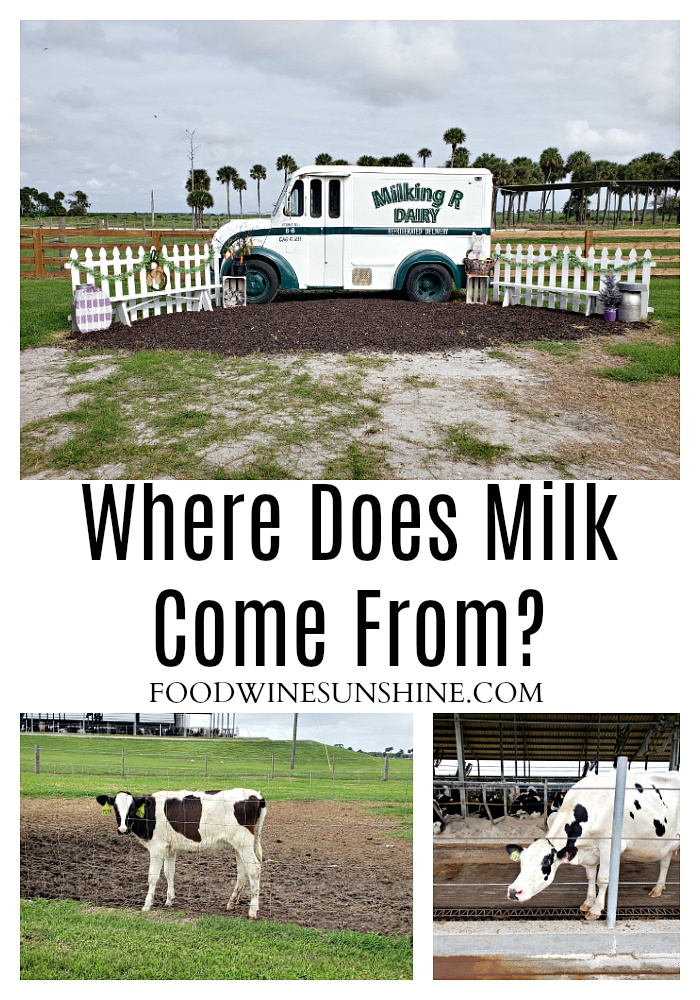 Be sure to check out Florida Milk for more dairy-licious recipes and follow on Instagram, Facebook and Pinterest.
And while you are at it, check out all the healthy recipes on Food Wine Sunshine and follow on me Facebook, Twitter, Pinterest and Instagram for more FOOD WINE AND SUNSHINE.