(Last Updated On: May 12, 2020)
Do you take prebiotics? What is a prebiotic? Find out how a prebiotic can help aid your digestion and help you be a happier YOU. While this post is sponsored by Moms Meet, all opinions are my own.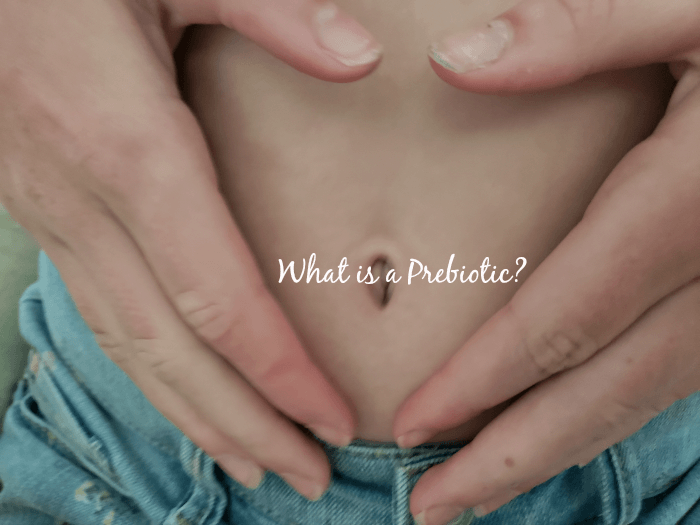 What Is A Prebiotic?
Have you heard of prebiotics? No, I didn't say a probiotic. A PREbiotic. If you are like me, you may be just learning about prebiotics and their benefits to overall health, but they have been around for a long time. In fact, they are in foods such as onions and asparagus, so they have been a LONG time. Prebiotics work with the probiotics (they are actually the food for the probiotic bacteria) so prebiotics and probiotics work together to help promote overall health.
Prebiotics don't contain bacteria, like a probiotics do, they are fuel to help bacteria grow. Prebiotics are a type of dietary fiber and act as food for human microflora.
So why take a prebiotic?
An unbalanced gut microbiome can lead to bloating, digestive discomfort, and irregular bowel movements. Prebiotics improves gut microbiome health, and when you are feeling healthy, you are happier, right? So, I would say that prebiotics also promote overall happiness 🙂
I have been taking Country Life Gut Connection Energy Balance. I like it because it not only improves gut microbiome health (meaning it helps keep my happy digestive tract on track) but it also helps support clear energy. And who doesn't need a bit more energy?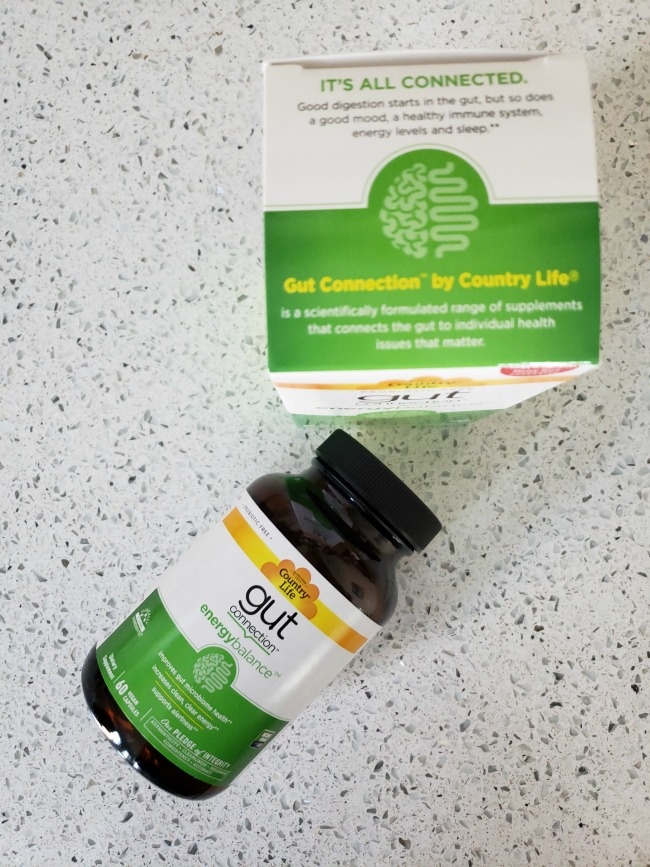 Why Country Life?
Country Life believes that good health is an important part of treating yourself well. With over 40 years of expertise in providing wellness, Country Life's vitamins, minerals, and specialty supplements have been helping you stay happy and healthy since 1971.
Why Gut Connection by Country Life?
Gut Connection by Country Life is a scientifically formulated range of supplements that connects the gut to individual health issues that matter.
Gut Connection by Country Life contains an innovative, whole food fermentate prebiotic that feeds the existing probiotics in your gut and helps maintain its lining.
This whole food fermentate prebiotic is balanced with clinically researched ingredients for your overall health.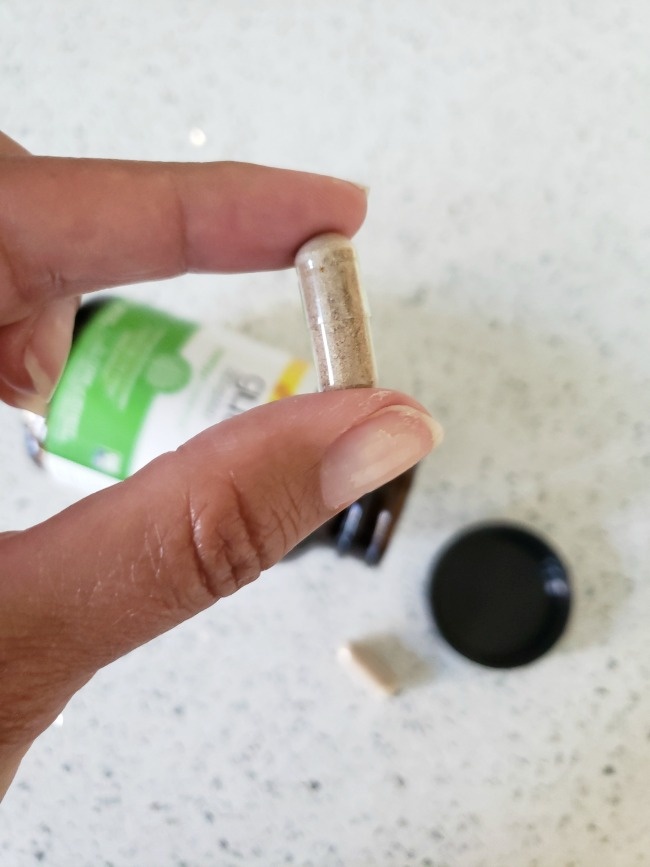 You can take Gut Connection Prebiotics alone or with your favorite probiotic.
Where to buy Gut Connection by Country Life:
Sprouts, The Vitamin Shoppe, Natural Grocers Vitamin Cottage, and Amazon, and will be coming soon to other natural health food stores. To find Gut Connection by Country Life in your area, visit countrylifevitamins.com/where-to-buy for the full list of locations.
Do you take prebiotics? What steps do you take to ensure a healthier gut? Healthy living starts from the inside out!
I am not a doctor, so if you're considering taking supplements, check with your doctor to be sure they're right for you.
Be sure to check out Gut Connection by Country Life online, on Instagram and on Facebook.
Be sure to check out all my healthy lifestyle recipes and follow me on Facebook, Twitter, Pinterest, and Instagram for more fitness motivation tips.