(Last Updated On: July 6, 2019)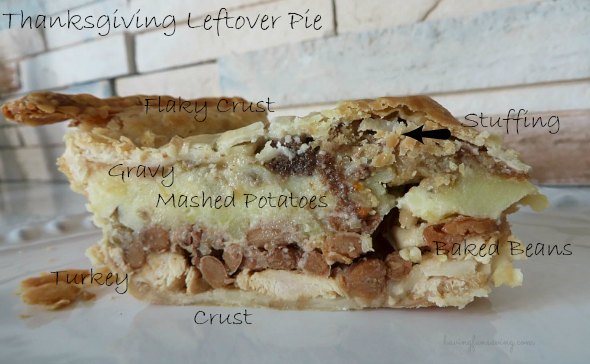 Thanksgiving Leftover Pie
I know we can't be the only ones out there with Thanksgiving leftovers in the refrigerator or freezer. I love open face turkey sandwiches, but I will be honest…I can only eat so many of them 😉 This year I tried my hand at something different….I layered all my leftovers into a pie!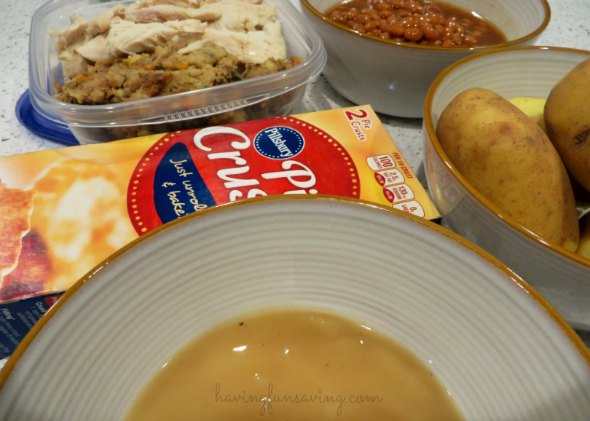 We actually ate all our mashed potatoes, so I did have to make more of those, so if you have some left, your prep time for this dish will be next to nothing. Yes, we do serve Baked Beans on Thanksgiving. It's a tradition on my husband's side, and I will admit the flavor was perfect in the pie. The little bit of extra "sauce" and flavor was perfect.
The beauty of this pie, is that the ingredients can totally vary on what you have leftover! I do think the traditional Green Bean casserole would also be great in here.
Now, here's my recipe…Don't forget to print it and/or Pin it so that you can make it again and again.
Thanksgiving Leftover Pie
Author:
Prep time:
Cook time:
Total time:
Ingredients
Turkey – sliced
Stuffing
Mashed Potatoes
1 Jar of gravy or homemade gravy
1 can of baked beans
1 package of pie crusts
Instructions
Place one of the pie crusts on the bottom of a pie pan
Add layer of turkey
Add layer of Baked Beans
Add layer of mashed potatoes
Add layer of gravy
Add layer of stuffing
Top with pie crust
Cut 4-5 slits in the top of the pie crust
Bake at 350 for 45 mins – 1 hour until top is golden brown
Enjoy!
Notes
Your prep time will be longer if you have to make the mashed potatoes 🙂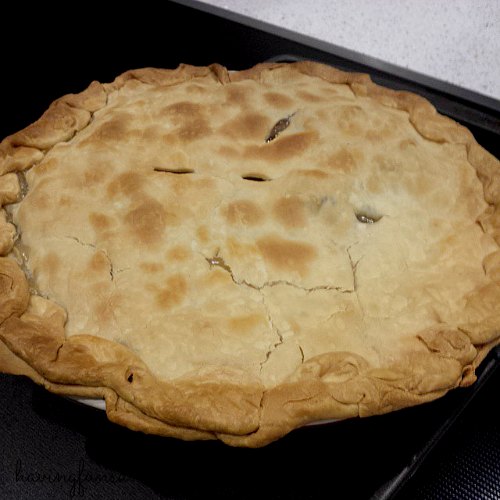 My kids aren't huge stuffing fans, so I did only put stuffing on half of the pie. And my daughter usually doesn't like Baked Beans, but she ate them in the pie with no issues.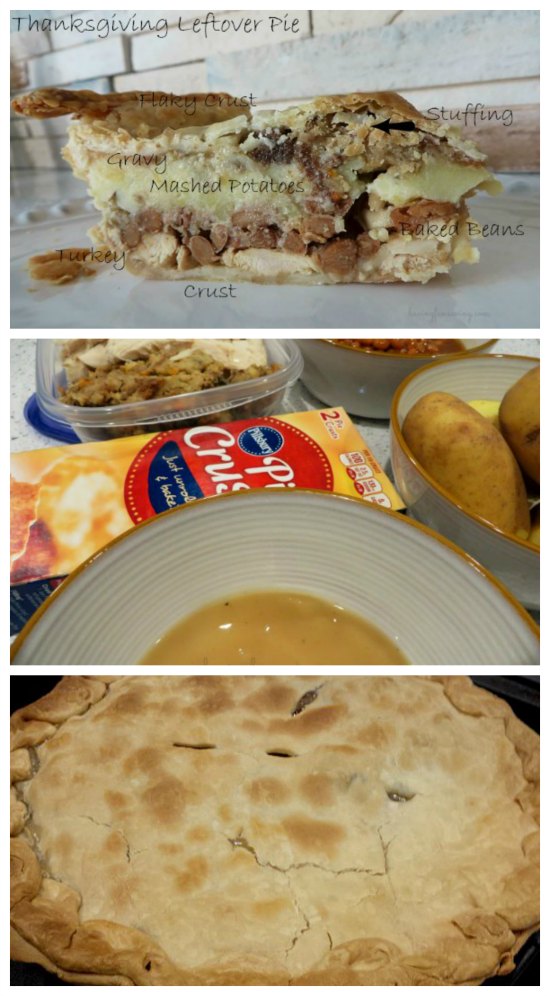 I hope you all enjoy your Thanksgiving Leftover Pie as much as we did! I even enjoyed a piece leftover pie for lunch the next day 😉
In fact, be sure to check out all the recipes on Food Wine Sunshine and follow me on Facebook, Twitter, Pinterest, Google + and Instagram.