(Last Updated On: September 5, 2019)
Disclosure: I received the below product for review. My opinions and my newly clean house are 100% my own!

Shark Rotator Powered Lift-Away Vacuum – A Better, Easier Clean
I told you guys awhile back that we remodeled our downstairs…and when I say remodel…I mean my whole downstairs was down to the studs. I have no real floor besides a concrete slab and I had construction debris everywhere for months. So, when I actually got my floor, I was pretty excited to clean them. Weird statement, I know, but when you are without floors for so long having floors again is pretty darn exciting.
Shortly after the remodel was complete, I went to the Type A Parent Blogger conference in Atlanta, where I was introduced to the most amazing vacuum I have seen! I have had my vacuum for about 10 years and haven't had any problems with it, but I was completely unaware of all the features I was missing out on!
For example: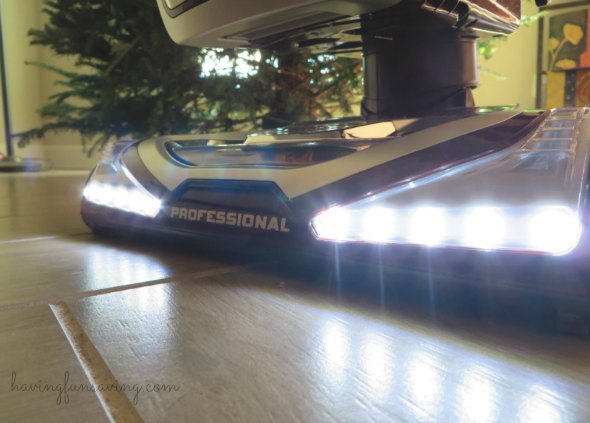 LED Lights on the vacuum and the wand. Yes, lights. I love the lights. The LED lights really help in spotting hidden debris for a more thorough cleaning. These are really cool when you use a handle attachment, like the upholstery tool. The LED light really illuminates the work area so you can actually see what you need to clean.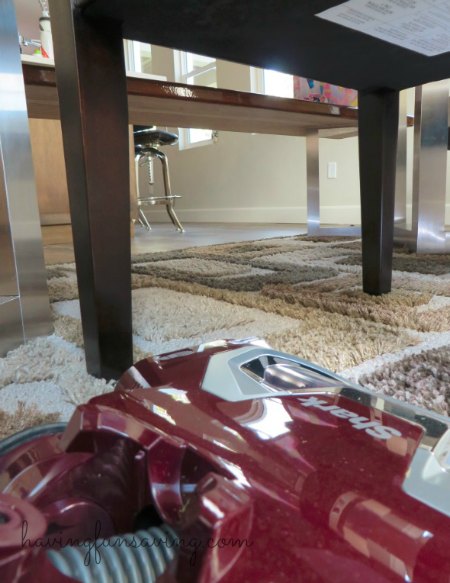 Fingertip controls that allow for a seamless transition between hard floors and carpet.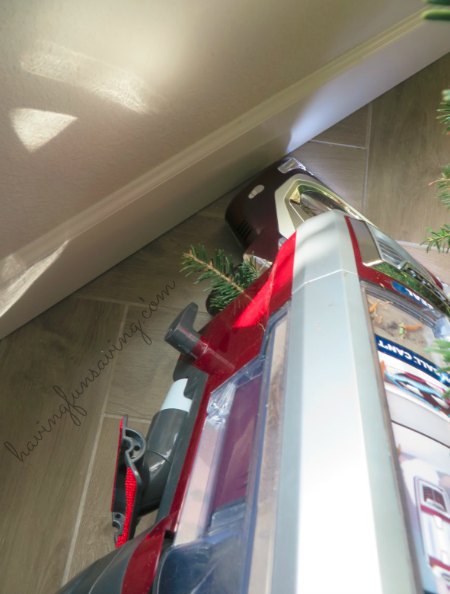 Advanced swivel steering – this provides you with the ultimate control to get in and around obstacles and furniture. This worked perfect getting around my Christmas tree…getting all those needles that fall when you first bring the tree in 🙂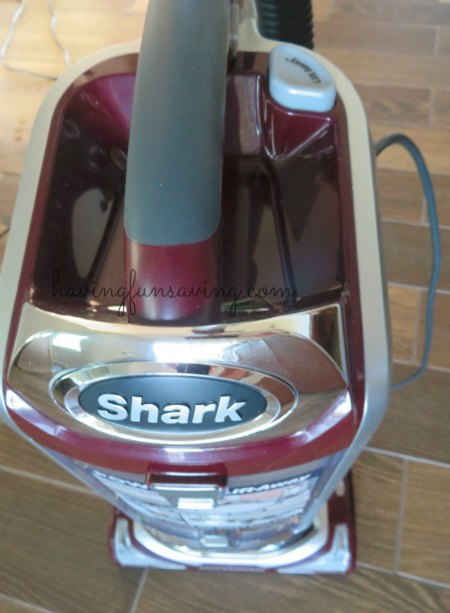 30ft long power cord – This makes easy work of cleaning large areas. I can almost do my whole downstairs without unplugging!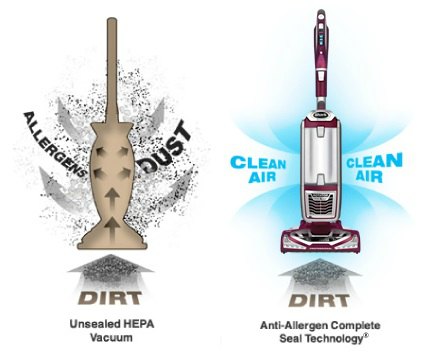 Anti-Allergen Complete Seal Technology – this amazing 3-in-1 vacuum actually traps over 99.99% of dust and allergens inside the vacuum while passing through a HEPA filter.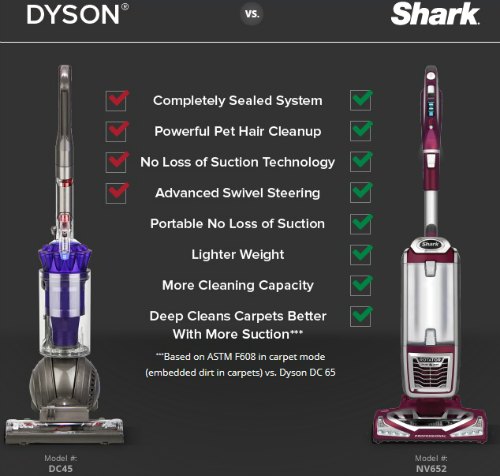 Price. I don't think I need to say much more there…Great product for a great price. A price that is less than other leading vacuums on the market.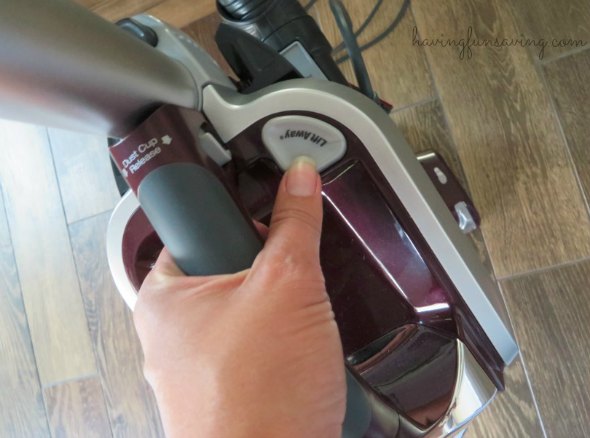 Powered Lift-Away® Mode – With just a push of a button, the Shark® Rotator® instantly transforms into a Powered Lift-Away®–extending the reach of the motorized cleaning head. Deep clean around, behind, and under many hard-to-reach areas in your home!
7-year warranty – That's a long time! That warranty ensures that your experience will be trouble free.
So, what vacuum is it that I use now?
The Shark Rotator Powered Lift-Away.
It is the first ever Powered Lift-Away from Shark. This 3-in-1 vacuum instantly transforms to a portable canister with powered floor nozzle using the canister caddy. This makes for effortless cleaning throughout your home. Not that I LOVE cleaning, but I don't mind having a bit of fun while I do it…and I especially don't mind having something that makes my chores easier 🙂
Oh, I forgot to mention that there is even a caddy – it holds all of your favorite attachments so they are always within arms reach.
Where do you get this amazing vacuum? Well, you can find online and on Amazon. Be sure to keep a look out for it at your favorite retailers too!
Check out Shark Cleaning on Facebook and Twitter to stay social.
While you are at it – stay up to date with me too 🙂 Find Food Wine Sunshine on Facebook, Twitter, Pinterest, and Google +.