(Last Updated On: June 7, 2019)
The Monster Jam is one of our favorite events that rolls into Tampa. The Monster Jam is a family fun event and we always have a blast! Here our 10 reasons to go to the Monster Jam.

10 Reasons To Go To The Monster Jam
My family and I have been going to the Monster Jam here in Tampa for 6 years now. Every year it rolls into Tampa right around the time of my son's birthday. Every year we give him the option of a birthday party or inviting two friends to the Monster Jam. Every year he picks the Monster Jam.
I will admit, that the first time I went, I was not excited about it. The noise, the dirt, the noise, the dirt….it really wasn't my thing. But I left that night hoarse from screaming at all my fave trucks and saying that I would be coming along every year from then on. So, even if you think loud trucks driving around until they fall apart isn't your thing, I recommend giving it a shot. You may just love it 😉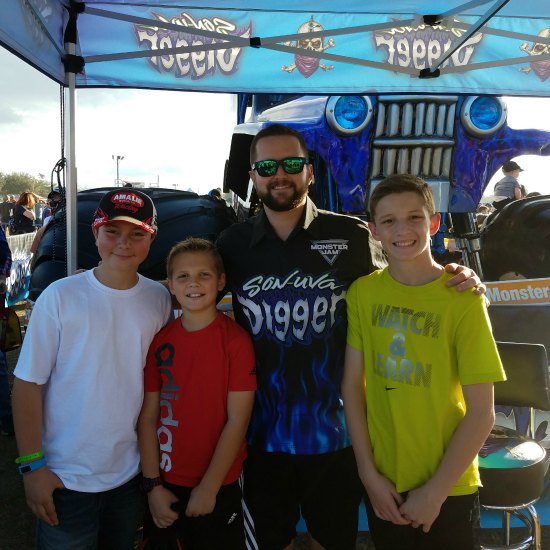 Now, here are 10 Reasons To Go To The Monster Jam:
If you like trucks, this is a no-brainer
It's fun for the whole family – from the Pits to the show itself
The Pits – aka The Party in the Pits – has the drivers available for autographs!
The show is interactive – the drivers LOVE to hear the audience get involved
The Trucks – the trucks are AMAZING. At 250,000+ a truck, these babies are bound to impress
The Jumps
The Wheelies
The Flips
The CRASHES
The TRUCKS
Have you been to a Monster Jam? What was your favorite part of the Monster Jam?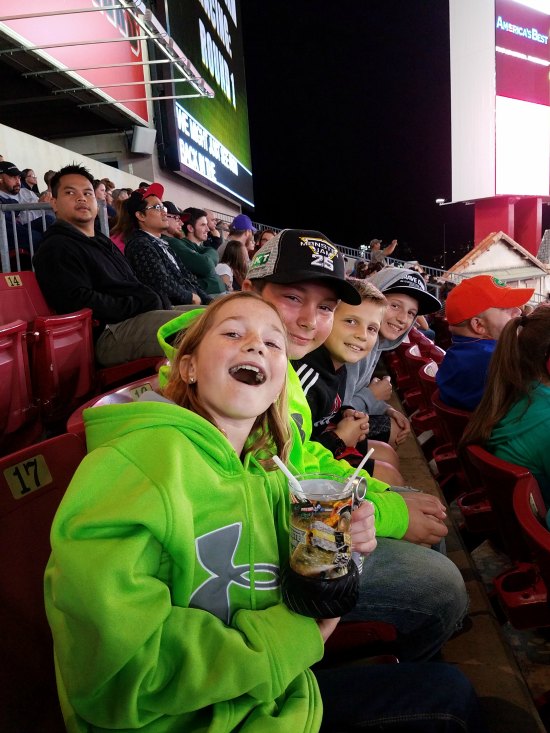 While we did receive tickets for free to the show, our opinions are 100% our own.
Check out Monster Jam on Facebook, Twitter, Instagram and on Youtube. In fact, make sure to check out Food Wine Sunshine on Facebook, Twitter, Pinterest, Google + and Instagram for more Florida Family Fun!