(Last Updated On: July 3, 2019)
Disclosure: Sponsorship has been provided by Cariloha. All opinions, thoughts, and tips are 100% my own.

6 Realistic New Year's Resolution Ideas
So, do you make New Year's Resolutions? I did for years, then one of two things would happen…
I would forget all about them
I would break one by February 1st and then get discouraged and just stop trying
I really don't think that the idea of New Year's Resolutions was made to make us mad, sad, unhappy, or discouraged. I think the idea was to make you a better YOU, to see where you may be able to change something or add in something that makes you HAPPIER.
That being said, I thought I would share some Realistic New Year's Resolution Ideas. Because, if you are like me…you haven't committed to yours yet…or you haven't made them yet 🙂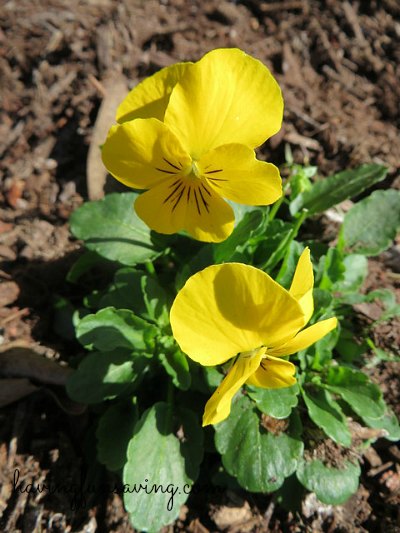 Enjoy Today
We all worry about what tomorrow will bring, what will happen in 5 years, 10 years, etc. But, do you ever actually stop and enjoy THIS VERY MOMENT? It's great to plan for the future, but if you are not careful, you are going to miss some of the most magical moments that are happening RIGHT NOW. How many times have you been playing on your phone or watching TV when your friend or child said "Did you see that?" or "Didn't hear what I said?" And yes, sometimes they are just telling us that they burped, but other times they are telling you that they love you, or that they hit the ball at baseball for the 1st time, or that they weren't scared when they rode the bus home that day, or that they really need you to listen right now. Don't miss today worrying about tomorrow. Enjoy now, enjoy this moment, enjoy TODAY.
Smile More
Did you know that it takes more muscles to frown than smile? Not to mention, your smile is beautiful!
Make Some Time For You
I know, I know…This is definitely easier said than done. I am not telling you that you have to schedule an hour a day, or even a week for just YOU right now. It just may not be possible. But, you need some time…even if it's just a moment…that is just for YOU. Years ago when I felt like I lost ME – after I quit my job to say home with our son, and I was adjusting to all the changes in my life, I went to see a counselor. I needed someone to talk to that was outside of my circle. I explained how I felt and I will NEVER forget this analogy he told me…in fact, if you ask any of my friends, they will tell you I have told them it on several occasions.
When you are on an airplane, the flight attendants tell you that you have to put on your air mask first before helping others. The reason they tell you that is, if you stop breathing, you can't help ANYONE. You can't always help others without stopping to allow yourself to breathe. If you aren't "breathing," you aren't helping anyone. Not your kids, not your spouse, not your friends, not your family…and most importantly…NOT YOU. Learn to breathe.

Commit To Eating Better
Are you rolling your eyes? Doesn't everyone make this goal? Yes, probably. But, I am asking you to keep your goal realistic so that YOU CAN DO IT! I can't give up chocolate, I just can't, that's me being honest. So, that won't be on my "eating better" list. I am a snacker. I love to snack, it's also something I can't give up. So, that won't be on my "eating better" list. BUT, snacking BETTER is. Instead of potato chips or nachos by my computer or on my plate or in the kids' lunchboxes, you will find snacks like Pretzel Crisps or Simply7 Snacks. Just because something is better for you doesn't mean that there is no taste!

Exercise
More? Less? Better? Longer? Well, that's up to you. I strive to work out 4-5 times a week, so I don't want to add in any additional days really. But, I do want to exercise more. Run a bit longer, go to Jazzercise then go for a walk or bike ride with the kids later in the day. Wear my Bamboo Fit Performance Apparel from Cariloha more – not only because I love the look and feel, but because it means I am making a better ME by exercising. Again, the key here is to be realistic with your goals. Don't say that you want to run 5 miles a day 5 days a week when you have never done that before. Just strive for something that will make you a better you. Not a different you, just a better you.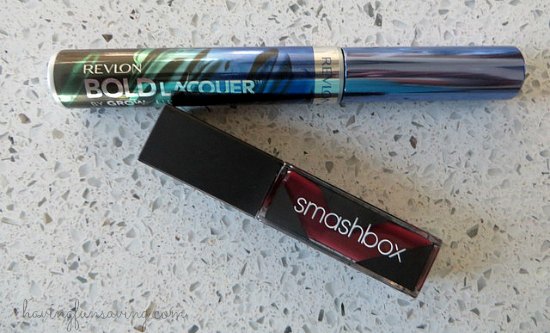 Do Something For You That You Usually Don't Do
This can be something really simple, like for me it's putting on mascara a few times week. I work at home, so I never really think about make-up, but I think it takes me less than 30 seconds to swipe on mascara and I can definitely tell you that it makes me feel a bit better. Put on lip gloss for no particular reason. Wear your hair down. Wear your favorite boots on a Monday instead of a date night. Wear a dress to the bus stop. Shower before lunch. Go to bed early one night. Stay up late watching movies one night. Why not?!
And one last suggestion, once you come up with your New Year's Resolutions, write them down or put them in your phone. That way you can glance at them from time to time.
Happy New Year!
Be sure to follow Food Wine Sunshine on Facebook, Twitter, Pinterest, and Google + for more helpful tips and healthy recipes.