(Last Updated On: September 5, 2019)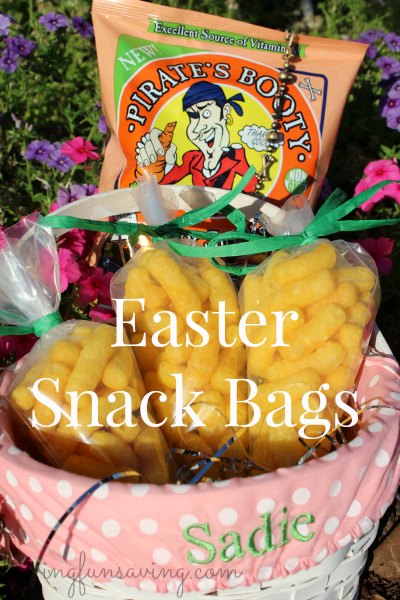 Nutritious Easter Snack Bags with Pirate's Booty Carrot Snacks
With Easter just around the corner, I figured you guys were looking for things you can put in Easter baskets that weren't candy…like me! I was at Target the other day and I will admit, all that chocolate and sweet stuff looked really good, but we don't need that much candy! That's why when Pirate's Booty's emailed me to tell me about their NEW Carrot Snacks, and to share this easy DIY Easter Snacks Bag idea with you, I was excited!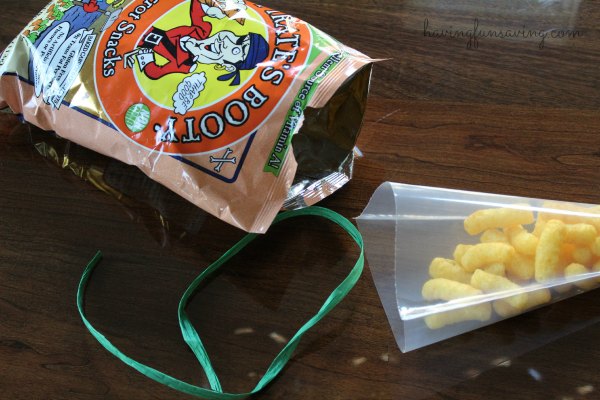 All you need is cone-shaped treat bags (you can find then at craft stores – like Joann's), fill them with Carrot Snacks and then tie the bags with green ribbon! You're end result is a carrot-shaped treat bag filled with delicious carrot snacks!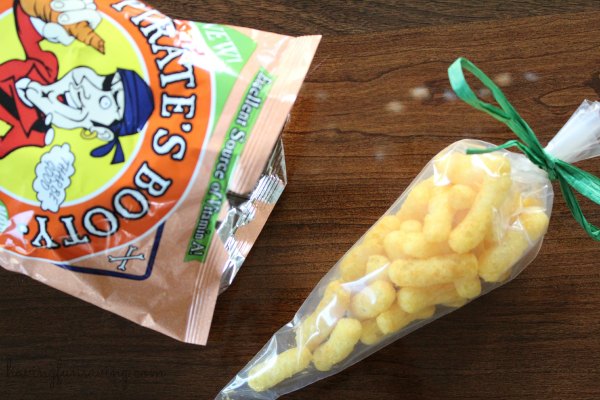 Pirate's Booty Carrot Snacks are baked carrot and corn puffs, packed with Vitamin A and made with sea salt. Pirate's Booty Carrot Snacks are non-GMO and made no artificial colors, flavors or preservatives. This crunchy snack even has 0g of trans fat per serving and is gluten-free.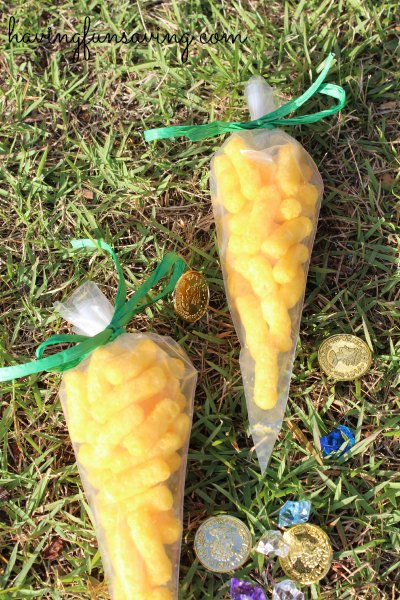 These Easter Snacks Bags are ones you can fill good about the kids eating…and if you sneak a few bites, you won't feel guilty either 😉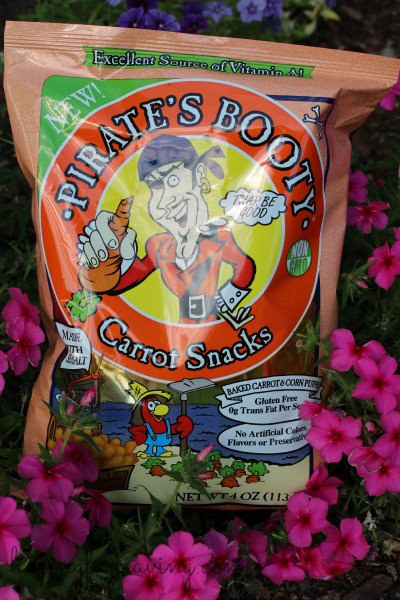 Be sure to hop to your favorite retailer and check out Pirate's Booty Carrot Snacks, the carrot puffs are a brand-new option in the snack aisle!
Happy Easter!
Be sure to stay up to date with everything Pirate Booty's by following on Facebook, Twitter, Pinterest, and Instagram.
While you are at it, be sure to find Food Wine Sunshine on Facebook, Twitter, Pinterest, Google + and Instagram.
Disclosure: I received the products listed above for review, all opinions are 100% my own. No other compensation was received.