(Last Updated On: September 5, 2019)

Meet Splushy – The Stuffed Animal That Can Go In Water!
Has your child ever brought their favorite stuffed toy into the tub only to end up in tears because you either said No, or it got ruined by the water? I know that has happened in my house! Well, Hannah had the opportunity to review the newest toy on the market that is soft and fun in the tub!
Take it away Hannah:
As most of your know, I am a new mom of my sweet, sassy, little girl, and I am always looking for fun new products that are safe, fun and of course a great price. So, when I heard about the SPLUSHY named, HOTTEST TOYS OF 2016 BY THE TOY INSIDER, I had to get my hands on one or two of these! My daughter is now the happy mama of CLICKER the DOLPHIN, and SNAPPER the TURTLE.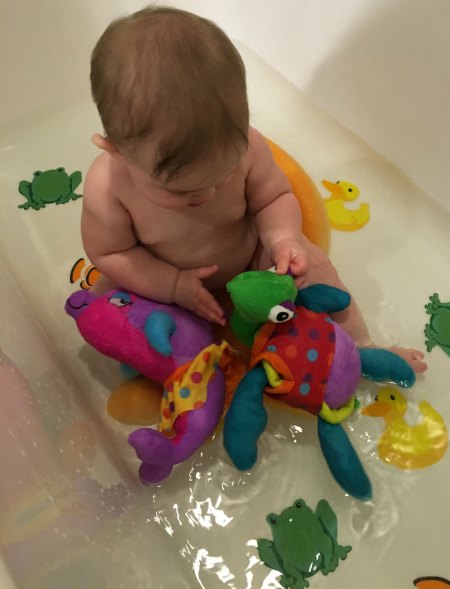 Splushy is one of the neatest ideas to the toy world, when I heard about a stuff toy that can go into water and doesn't get all stinky or full of mildew, I was so excited! They have zoo and sea animals to choose from, I swear I think it's such an awesome idea to make stuffed animals that are able to go into water 🙂 Plus, even if these CUTE little SPLUSHIES get totally water logged they will still float! Why didn't someone think of this sooner?! How many times have you had a stuff animal for your son or daughter, that got ruined by water, and started the tears 🙁 I know my sisters have, and now I don't have to worry about this with my daughter when she gets older, love it! Now, when she is takes her SPLUSHY outside in the pool or in the bath I don't have to worry about whats to come after. No tears here! (at least not about the stuffed animal!!) 😉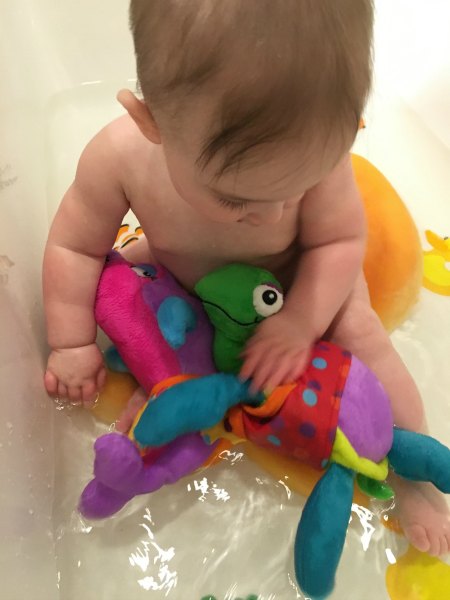 My daughter loved her new friends right away, as a little one yet, she was immediately drawn to the bright fun colors of Clicker and Snapper. Knowing that they are made with anti-microbial filling that stops mildew made me excited too! I will definitely be recommending these FUN, CRAZY COLORFUL SPLUSHY FRIENDS to all my new mommy friends.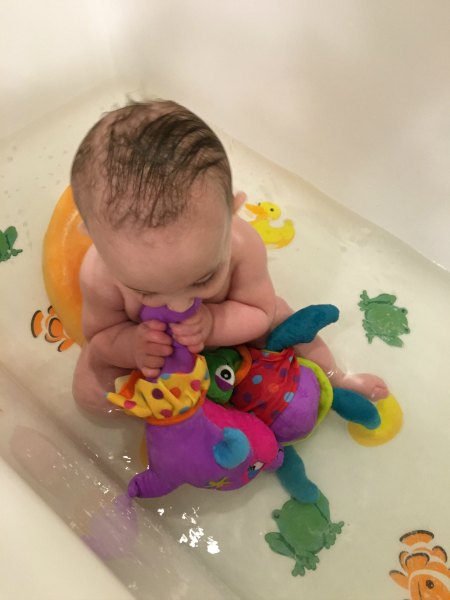 Where do you get your child's next favorite soft and cuddly bath toy? Right Online!
Be sure to visit Neat-Oh on Facebook and Twitter. And don't forget to follow Food Wine Sunshine on Facebook, Twitter, Pinterest, Google + and Instagram for more Helpful tips, healthy recipes, and more.
Disclosure: Food Wine Sunshine received the product above for review, no other compensation was received all opinions are 100% our own.