(Last Updated On: September 5, 2019)

Help Kids Communicate Their Moods with Magnutto
Who is more frustrated than a toddler who can't get his point across? A momma who can't understand him! This is certainly the case in our household right now with a toddler has a speech delay! Enter Magnutto™ Make A Mood by Neat-Oh! International where Kids are encouraged to make a face — with magnets on an easel — as they explore different feelings and the words that express them. In fact, making faces and being able to read them on others is a significant milestone for all children. My kid(s) LOVE this! In fact, it's the favorite go-to activity right now for all 5 of them (ages 18 months- 9 year olds)!!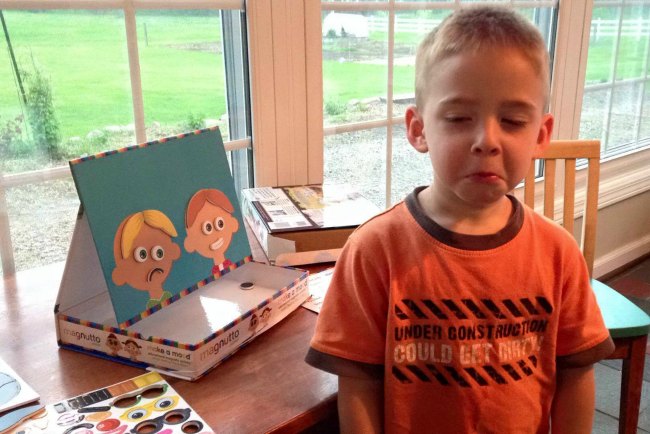 This educational magnetic activity set is for ages 5 and up contains 133 different magnets with facial features, hair and headpieces for children to select, build, then discuss. How neat is that? Parent company Neat-Oh!® International, known for their award-winning kids' products and they just launched this product in April! Whether my kids are building just for fun, or are trying to communicate how they are feeling, the Magnutto™ Make A Mood is brilliant.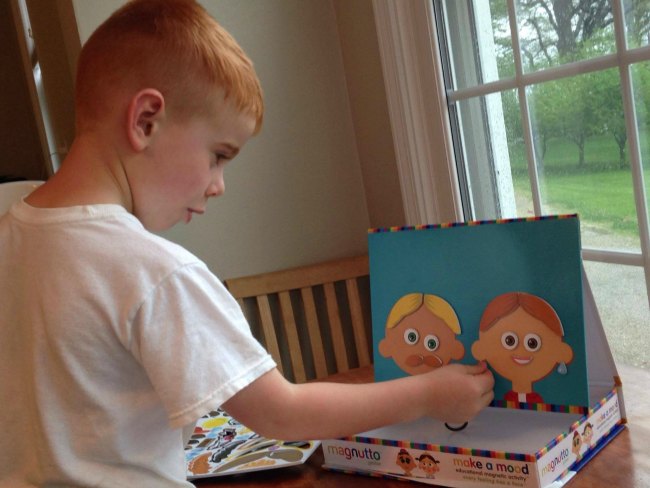 From Momma's perspective, there are many things to love about Magnutto™ Make A Mood: It comes with a one piece easel box, the magnets are large enough for small hands, there are cards included to help you discuss different emotions with your kiddos, AND everything stores nicely inside! One of my favorite things is that there are two faces to create, so even my 9 year old and 3 year old will work side by side (without arguing)! We've spent many-an-hour playing with the Magnutto™ Make A Mood and I know there are many more to come! Now, if only there was a "Clean My Room"……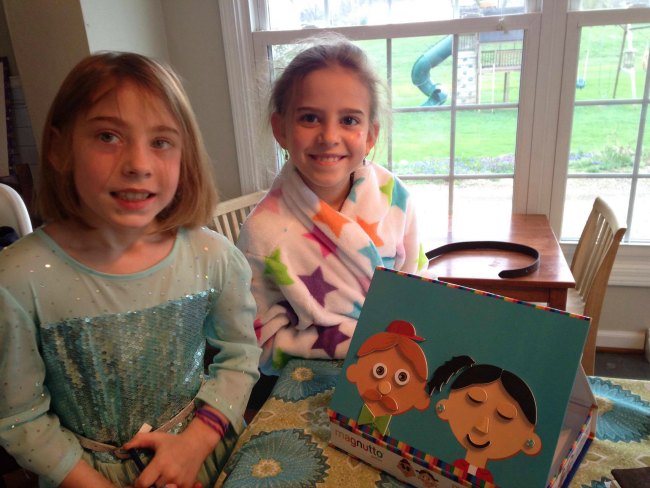 Where do you get this fun and educational toy? Right online!
Be sure to visit Neat-Oh on Facebook and Twitter. And don't forget to follow Food Wine Sunshine on Facebook, Twitter, Pinterest, Google + and Instagram for more Helpful tips, healthy recipes, and more.
Disclosure: Food Wine Sunshine received the product above for review, no other compensation was received all opinions are 100% our own.