(Last Updated On: September 4, 2019)
You don't need a campfire to make a s'more! Enjoy this Marshmallow S'mores Recipe and have fun with these 10 Fun Indoor Winter Activities.

Marshmallow S'mores Recipe
+
10 Fun Indoor Winter Activities
Baby, it's cold outside! One of my family's favorite way to warm up on a chilly day is with hot chocolate. There's nothing quite like a steamy cup in your hands that is filled with chocolate and marshmallows. And the best hot cocoa and marshmallows comes from TruMoo.
TruMoo Limited Edition Chocolate Marshmallow milk.
Today, I wanted to make a yummy compliment to our favorite cold weather drink, so I treated my family and friends to Marshmallow S'mores! You don't need a campfire to make a s'more, just a few ingredients and a few minutes! In fact, the kids can definitely help you make these.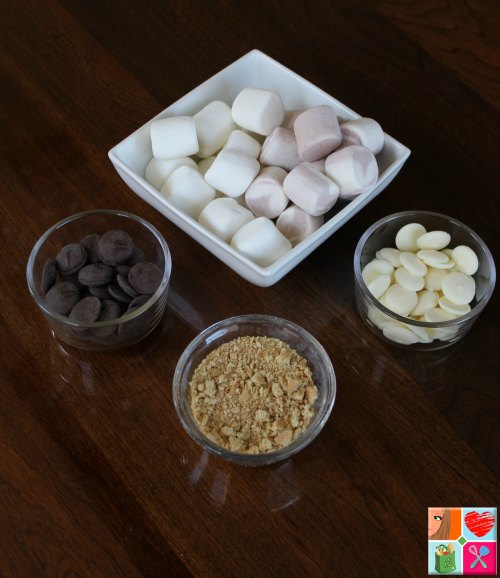 Grab some marshmallows, chocolate melting wafers and crush some graham crackers so you have crumbs.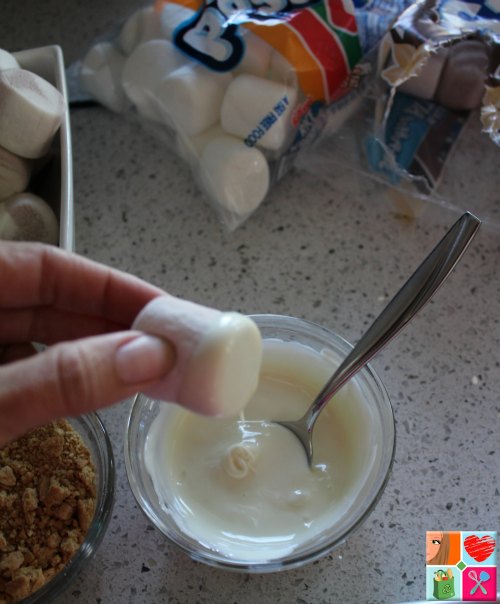 The kids wanted regular and chocolate vanilla swirl marshmallows, so we used white and dark chocolate.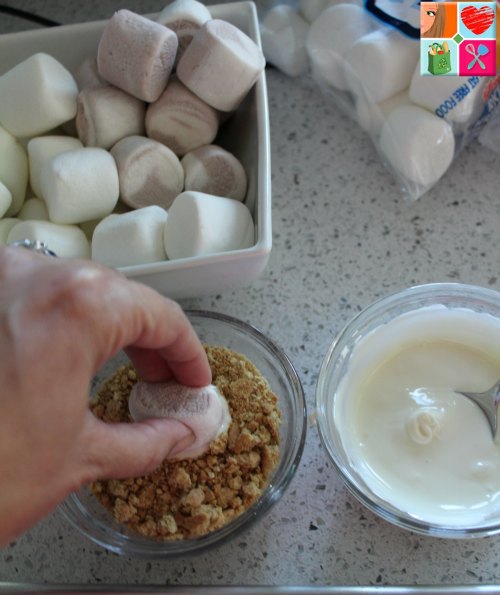 You can use your fingers to dip the marshmallows into the melted chocolate and graham crackers crumbs or you can use a skewer or even mini pretzels.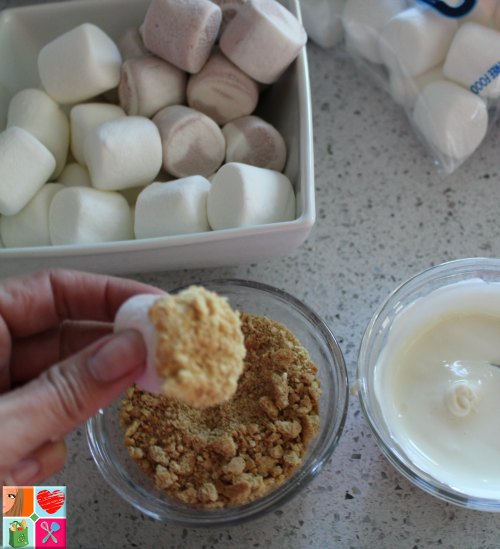 Once you had made your "s'mores" place them on wax paper on a cookie sheet to dry.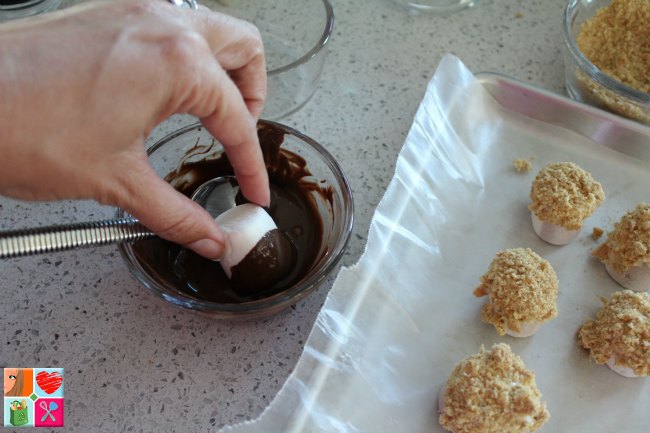 Repeat the process until you have all the s'mores you and your family would like 🙂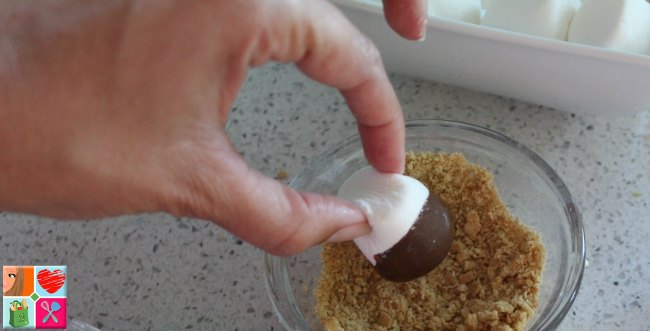 These are so easy to make, you can easily make a cookie sheet full in just minutes.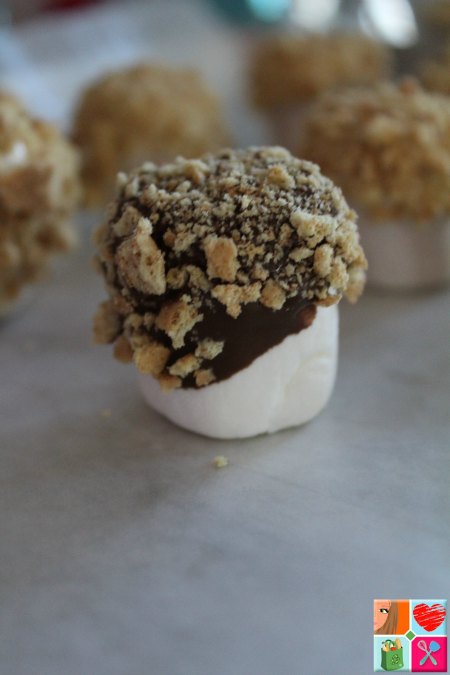 Here is my Marshmallow S'mores Recipe, be sure to Print It and Pin It so that you can make them again and again.
Marshmallow S'mores Recipe
Recipe Type
:
Dessert or Snack
Author:
Prep time:
Total time:
Ingredients
Dark, milk, or white chocolate wafers for melting – these are the easiest, but you can also use chips
1/2 cup graham crackers, crushed
Marshmallows – we used white jumbo and the chocolate vanilla swirl marshmallows
TruMoo Chocolate Marshmallow
Instructions
Melt the chocolate in small glass or heat safe bowls
Put the crushed graham crackers in a small bowl
Using your fingers or skewers (or mini stick pretzels) dip the marshmallow in the chocolate then in the graham cracker crumbs
Place the "s'more" on wax paper on a cookie sheet to dry
Repeat until you have all the "s'mores" that you and your family can enjoy!
Fill your mugs with TruMoo Chocolate Marshmallow and top with your marshmallow s'mores
Enjoy!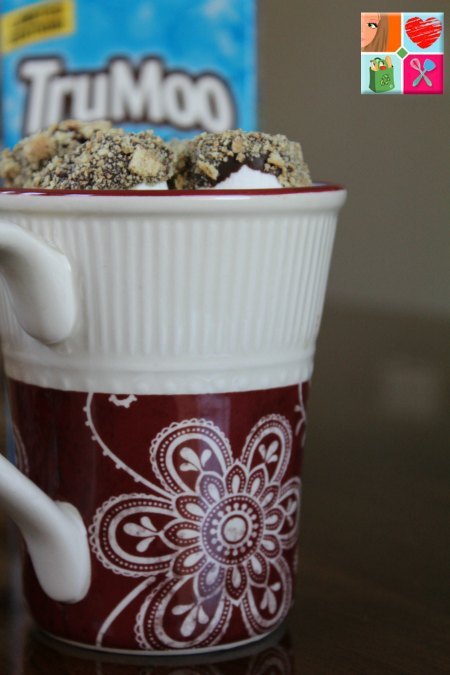 If you are enjoying your time inside too due to the chillier weather, I wanted to share 10 Fun Indoor Activities for Families. Be sure to finish your fun family activity with a Marshmallow S'more and a cup of hot TruMoo Chocolate Marshmallow.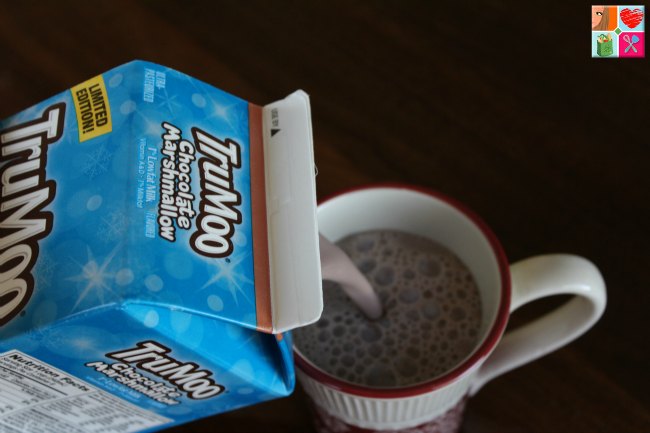 10 Fun Indoor Winter Activities for Families
Create Marshmallow Tinkertoys
Use the rest of your marshmallows from your s'mores and let the kids get creative. Use thin pretzel sticks and the marshmallows to build characters, a house, or tepee. Simply skewer the marshmallows with the sticks to create.
Make Greeting Cards for Friends and Family
Get out the craft supplies and set up a home card business. Use stickers, glitter, cut-out magazine photos, the possibilities are endless! Have them add a personal note if they are old enough, then send them off to make someone smile 🙂
Story Time
Have family reading time! This can be done several ways…everyone can take turns reading a section from a story, everyone can cuddle together and read their own stories, or you can challenge everyone to make up a story!
Have a Dance Party
Whether you just turn up the radio and get down or put in Just Dance on your gaming system, a dance party is always a fun way to beat the winter blues.
Family Picnic
Switch up the daily routine and plan an indoor picnic! Get out a blanket, pack the lunch, and head to the living room floor and enjoy a yummy meal and each others company. Sometimes just switching up the "norm" is all you need to do!
Play Slow-Motion Tag
Running around indoor tackling each other probably isn't the safest game to play. So try slow-motion tag! Everyone has to go in slow-motion.
Host a Pizza Party
Buy store-made pizza crust (or make your own!) and let everyone make their own pizzas. We do this on a regular basis and it is such an easy way to get the kids excited about cooking and be involved in the kitchen.
Family Game night
Family Game night is so important! Put the phones down, the tablets away and close up those laptops and play some games! Yahtzee is one of our favorites, the classics never go out of style 🙂
DIY Photo Session
Have the kids get dressed up and host your own photo session.
Movie Time
Sometimes there is just nothing better than a good night on the coach with a comfy blanket and a movie. Don't forget the snacks and TruMoo Chocolate Marshmallow 😉
Why do we love TruMoo Chocolate Marshmallow? All the same reasons we love regular TruMoo!
Like regular TruMoo, the nation's leading ready-to-serve chocolate milk brand, TruMoo Chocolate Marshmallow contains no artificial growth hormones or high fructose corn syrup, and is made with wholesome low-fat white milk from your trusted local dairy. The rich, velvety-smooth milk combines your favorite chocolate and marshmallow flavors into one drink that's delicious when enjoyed cold, and even better when tried hot!
Make sure to look for TruMoo Chocolate Marshmallow at your favorite retailer soon though, it is only available in February and March 2016.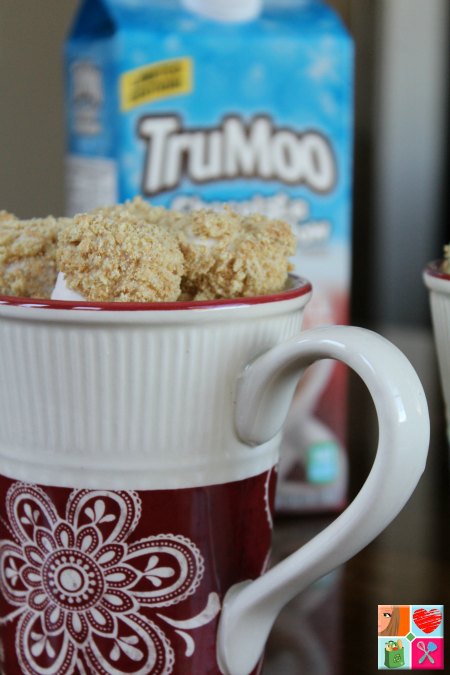 What family activity will you enjoy with TruMoo Chocolate Marshmallow and these Marshmallow S'mores this season?
Check out TruMoo on Facebook, Twitter, and Pinterest to stay up to date with all things delicious and nutritious!
In fact, be sure to check out all the delicious recipes on Food Wine Sunshine and follow me on Facebook, Twitter, Pinterest, Google + and Instagram.