(Last Updated On: April 27, 2020)
Looking for a low carb, deliciously easy dinner recipe? This Low Carb Asian Chicken Lettuce Wraps recipe is it. While this post is sponsored, the recipe and my love for Winn-Dixie is my own.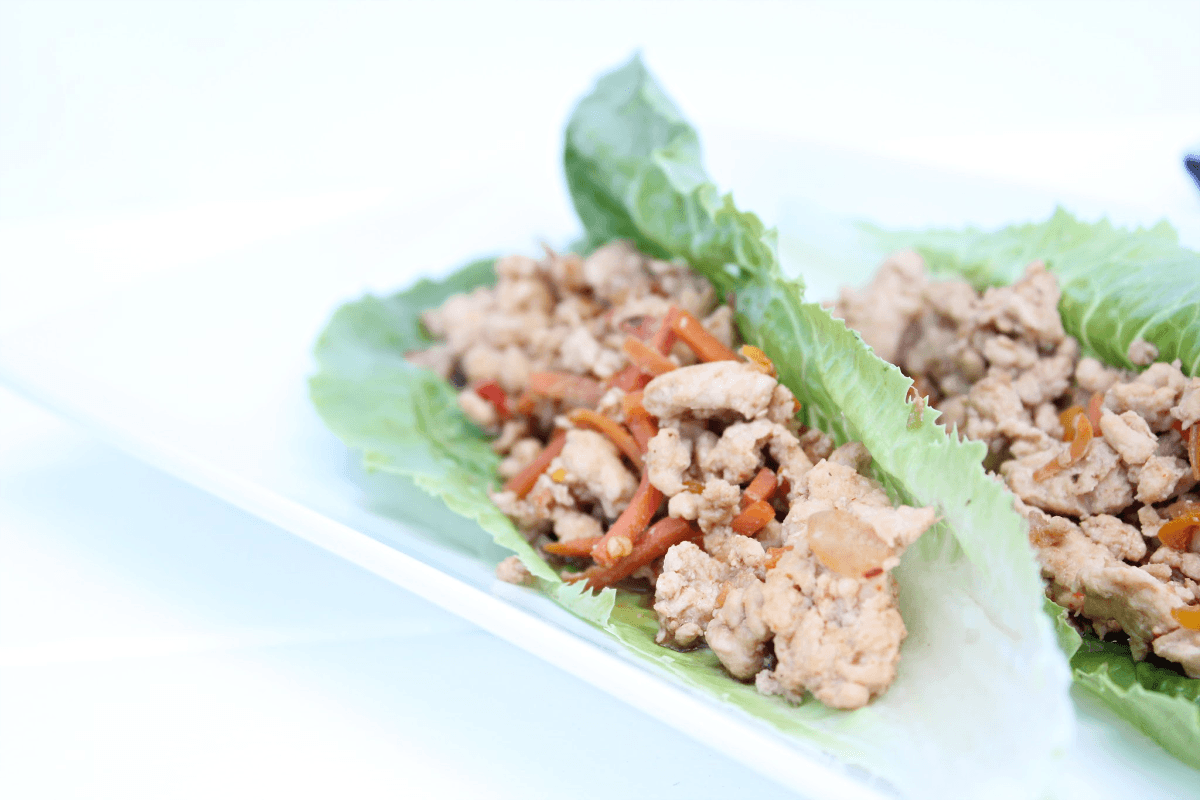 Low Carb Asian Chicken Lettuce Wraps
Chicken lettuce wraps is a restaurant favorite, you see it on the menu at some of your favorite places I'm sure. But did you know that it's actually really easy to make at home? It's less expensive that way too. Chicken lettuce wraps are full of classic Asian flavors and they are low carb. So, if you are following a low carb lifestyle, the keto diet or are just trying to lead a healthy lifestyle, this Low Carb Asian Chicken Lettuce Wraps recipe is a good one to have in your arsenal.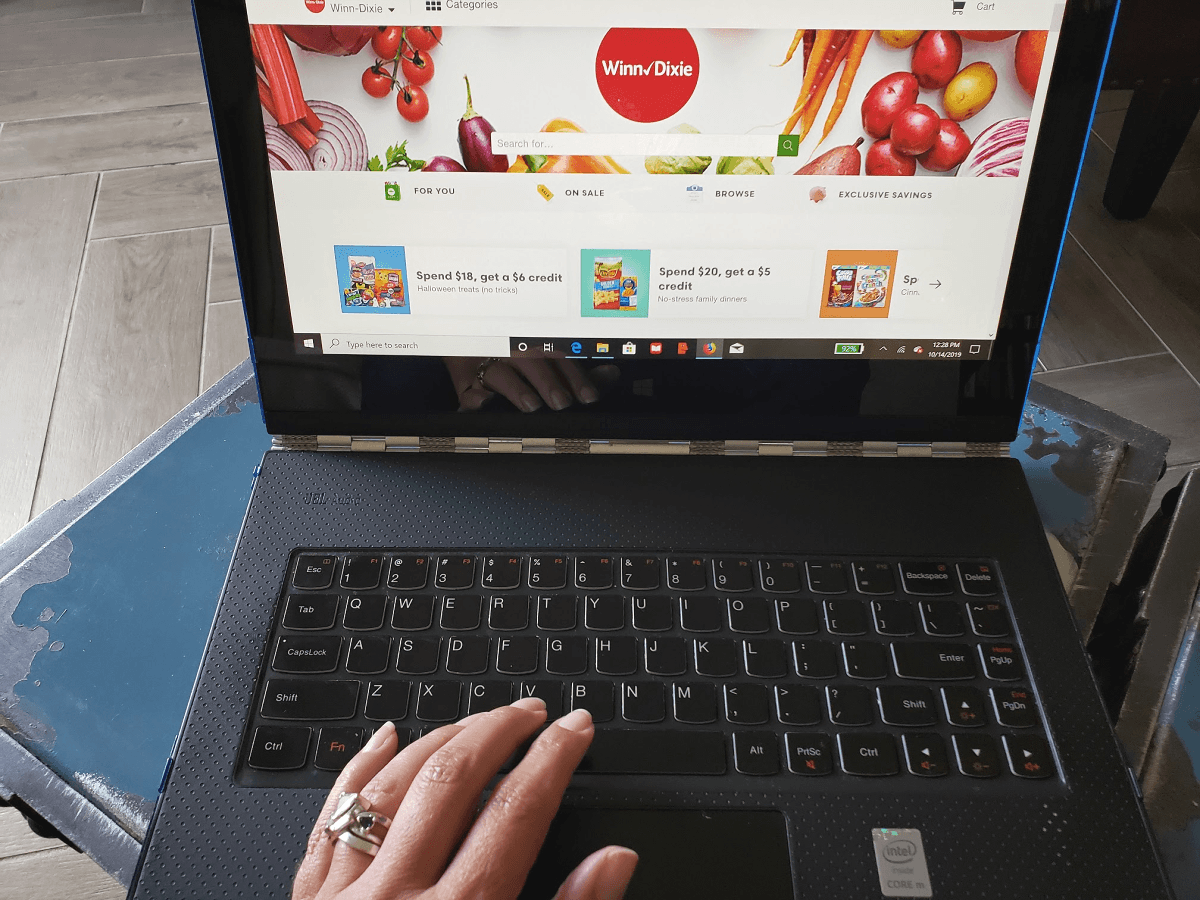 These Low Carb Asian Chicken Lettuce Wraps are ready in about 20 minutes, also making them an easy weeknight meal. Know what makes it an even easier recipe? Ordering the ingredients on Winn-Dixie Delivery. You guys, I just joined Winn-Dixie Delivery. What the heck was I waiting for? I guess I didn't see the overall need, I mean I can totally run to the grocery store, right? Of course I can. But why waste the time?! Instead, I joined Winn-Dixie Delivery (which took less than 2 minutes), searched for the ingredients for dinner and added everything to my cart.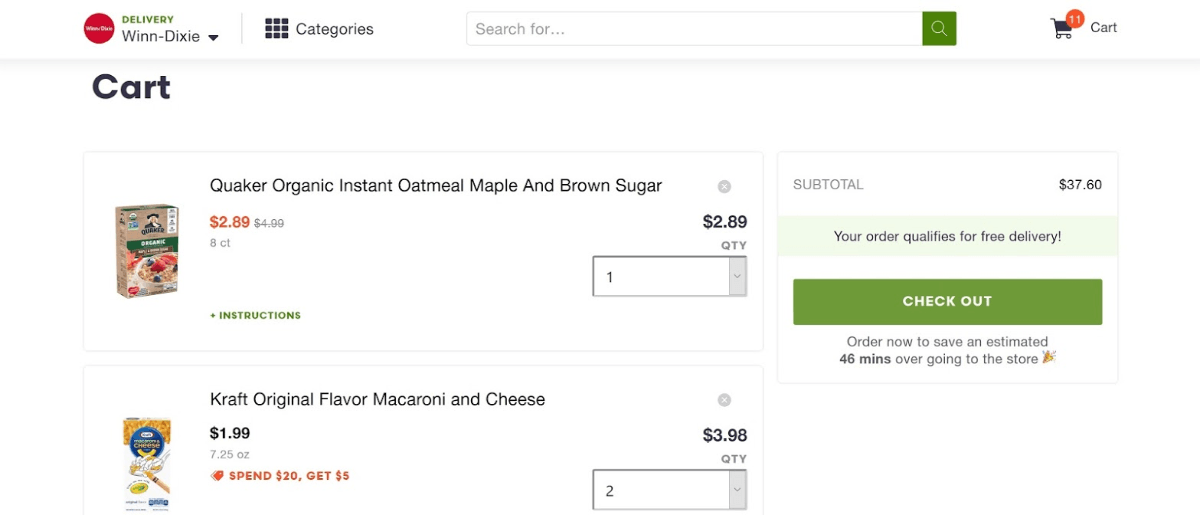 I got a notice that I was a few dollars away from free shipping so I added some things that I wanted to grab for when my niece and nephew come next week, and once I was over $35, I placed my order. I picked my delivery time, paid and was on the couch enjoying some quality time with my kids in less than 10 minutes.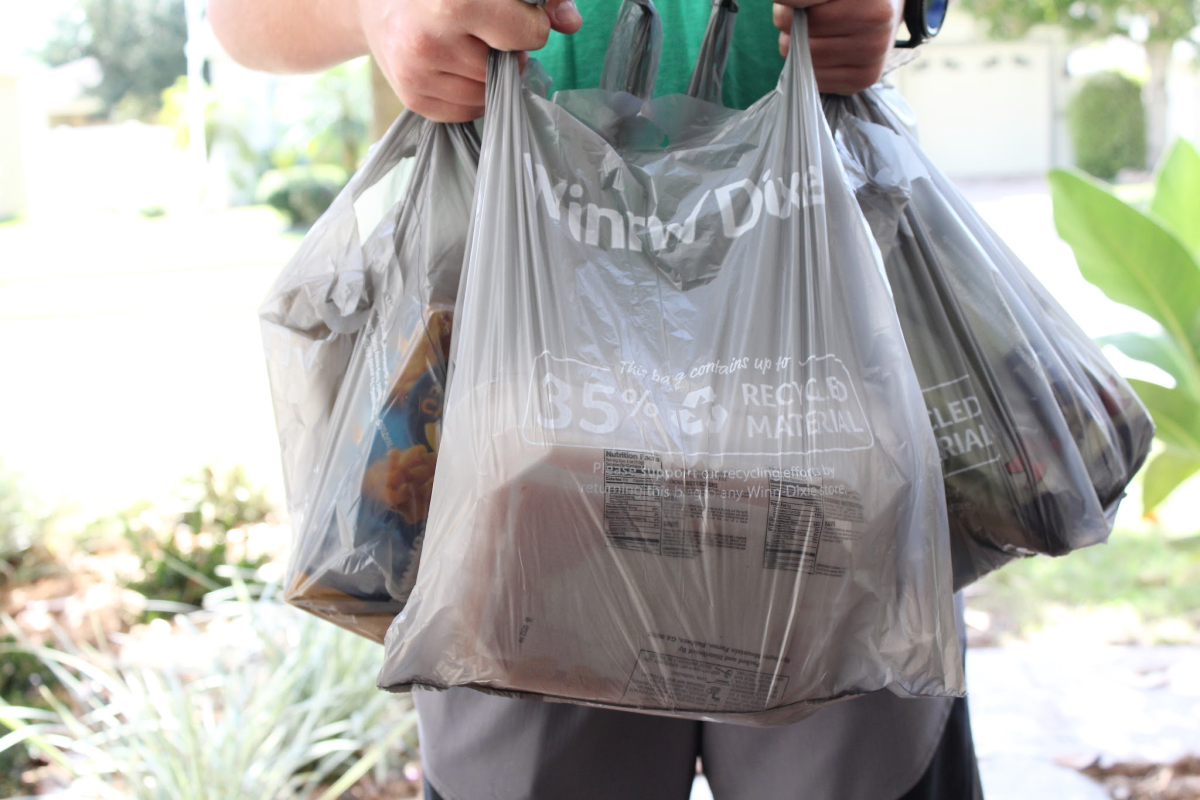 If I would have went to the store, I would have been gone for an hour easy. In fact, Winn-Dixie Delivery actually calculated how much time I saved. Loved that. Life is so crazy busy, why not save the time and enjoy that time with my kids? Thanks to having my groceries delivered, I saved my dinner, but it gave me something even more valuable. Time. I really don't know how I have survived this long without it.
Are you signed up with grocery delivery yet? No? No worries, I got ya covered! Get started with Winn-Dixie Delivery.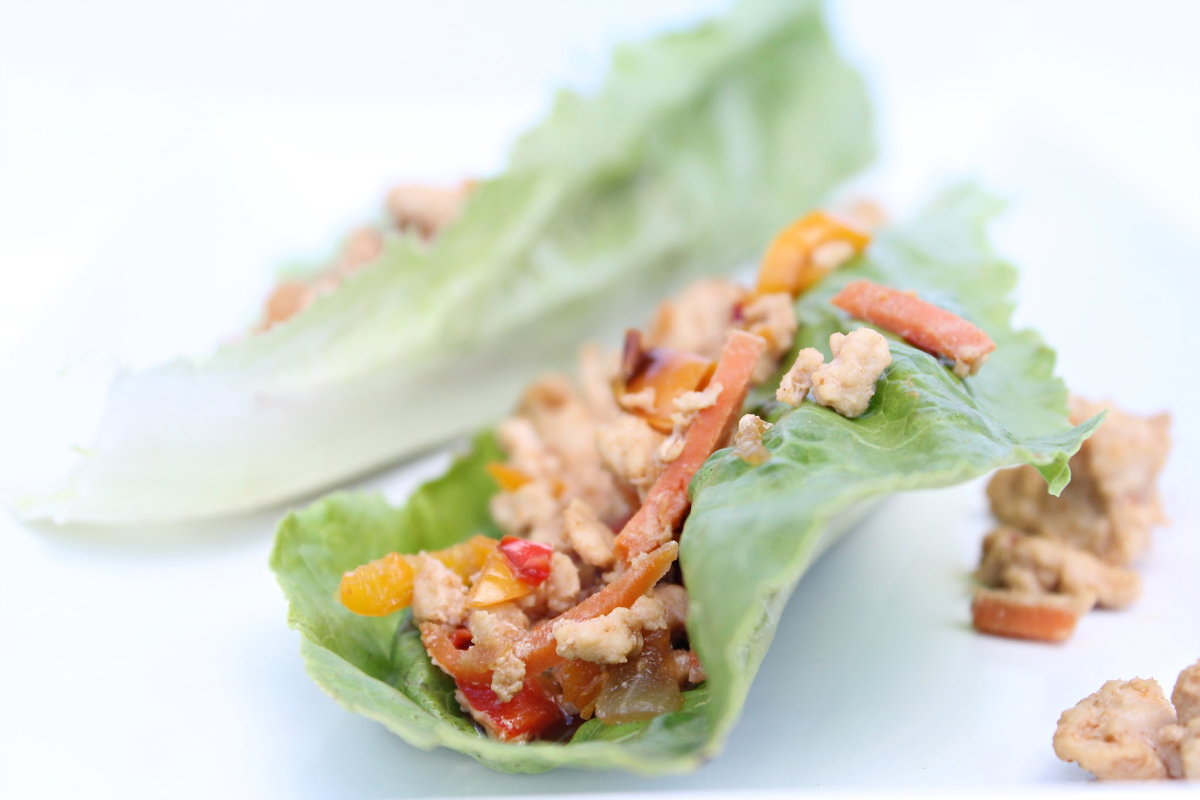 That means you can get all the ingredients for this Low Carb Asian Chicken Lettuce Wraps recipe and all your favorite low carbs favorites, ripe avocados, the freshest eggs and more all delivered right to your door. Quality groceries from Winn-Dixie delivered by Shipt to help you reach your wellness goals and help you stick to the plan that makes you feel your best every day. In fact, while you are searching for all your favorites you will notice a whole section of low carb favorites when you scroll to the 'Featured Promotions' section of the website, making it quick and easy to shop within your diet/lifestyle preferences.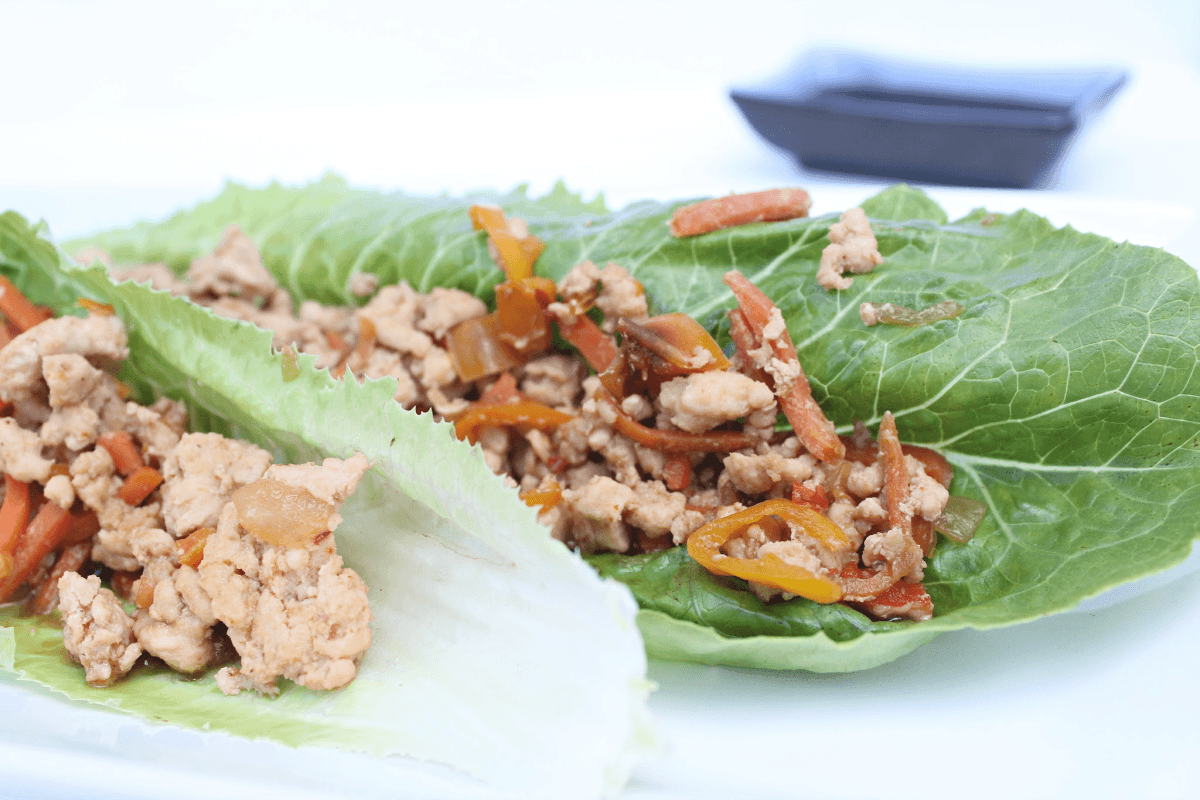 Speaking of ingredients for recipes, are you all ready for my Low Carb Asian Chicken Lettuce Wraps recipe? Be sure to Print It and Pin It so that you can make it again and again.
Low Carb Asian Chicken Lettuce Wraps
Make one of your favorite resturant meals at home in less than 20 minutes. This Low Carb Asian Chicken Lettuce Wraps recipe will have the whole family asking for seconds.
Print
Rate
Ingredients
2

lbs

ground chicken

1

tbsp

avocado oil

¾

cup

white onion - diced

1

cup

shredded carrots

4

mini sweet bell peppers - diced, seeds removed

3

tsp

ground ginger

2

tsp

minced garlic

¼

cup

low sodium soy sauce

2

tsp

rice vinegar

1

tsp

sriracha

1

tsp

fish sauce

4

oz

diced water chestnuts

Lettuce cups or romaine hearts or cauliflower rice for servings
Dipping Sauce
3

tbsp

soy sauce

1

tbsp

rice vinegar

red pepper flakes to taste
Instructions
Put the avocado oil in skillet and heat

Add the onion, peppers and carrots. Cook until onions are soft, approximately 3 minutes

Sprinkle in the ginger and garlic, stir well

Add the ground chicken, be sure to break it apart into small chunks

While the chicken is cooking, mix together the soy sauce, fish sauce, rice vinegar, sriracha and red pepper flakes

When chicken is cooked throughout, there is no more pink, pour in the soy sauce mixture

Mix cooking sauce in well

Stir in water chestnuts righht before serving

Serve on lettuce as a salad, cauliflower rice or in lettuce cups
I hope you enjoy these Low Carb Asian Chicken Lettuce Wraps as much as we do!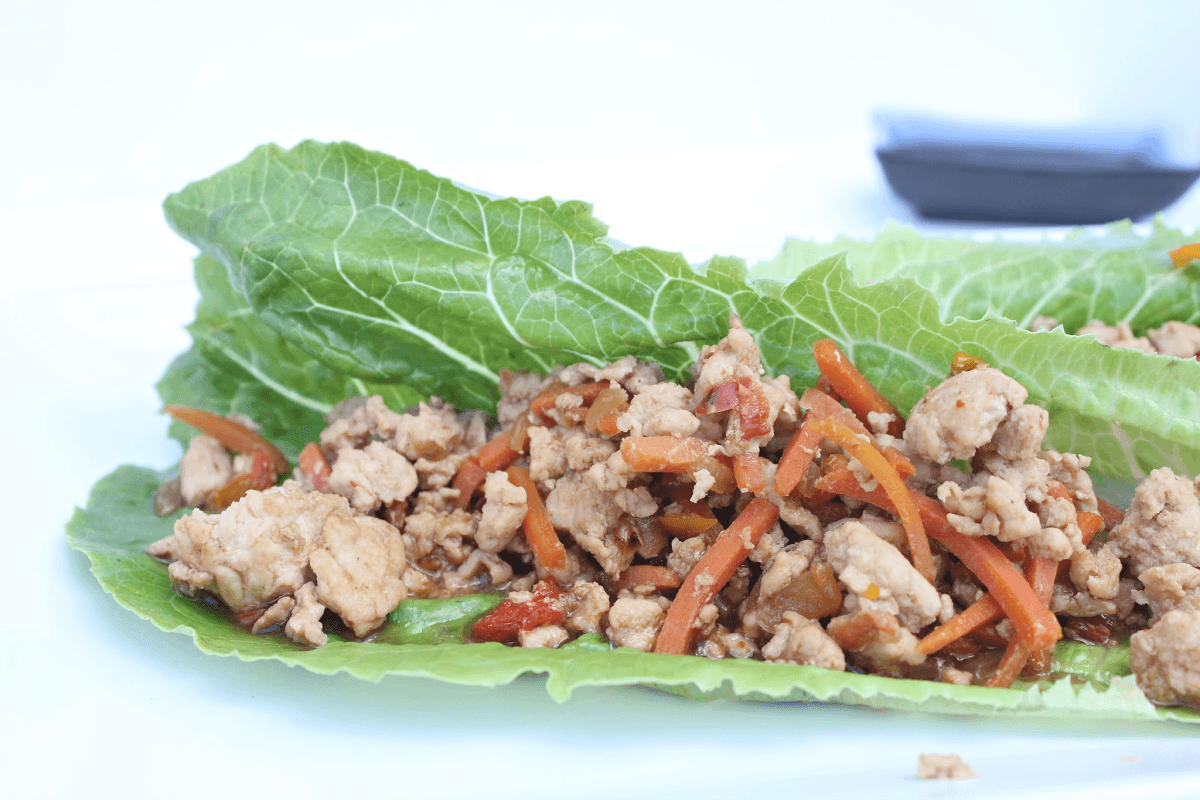 If you haven't started saving valuable time thanks to Winn-Dixie Delivery yet, remember now is the time. You can sign up with Winn-Dixie Delivery here.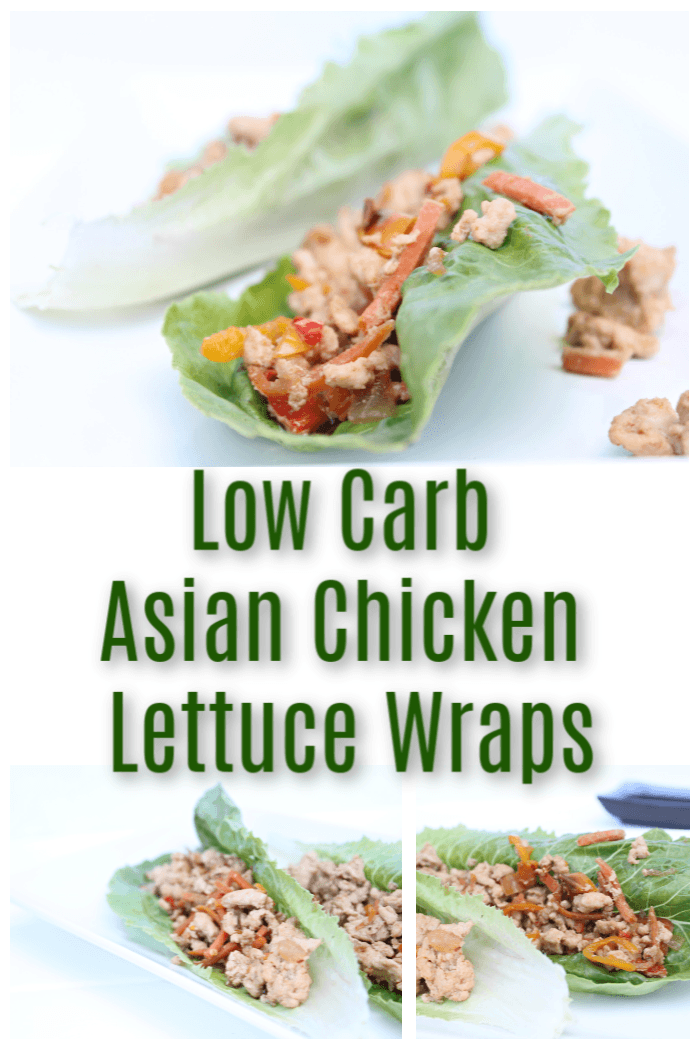 Follow Winn-Dixie on Facebook, Twitter, Pinterest, and Instagram for more recipes, savings, and more.
And don't forget to check out all the delicious recipes on Food Wine Sunshine and follow on me Facebook, Twitter, Pinterest and Instagram.