(Last Updated On: June 25, 2019)
Lead a healthy lifestyle? Then you know how hard it can be to stay on track all the time. Check out these Healthy Lifestyle Lunch Ideas.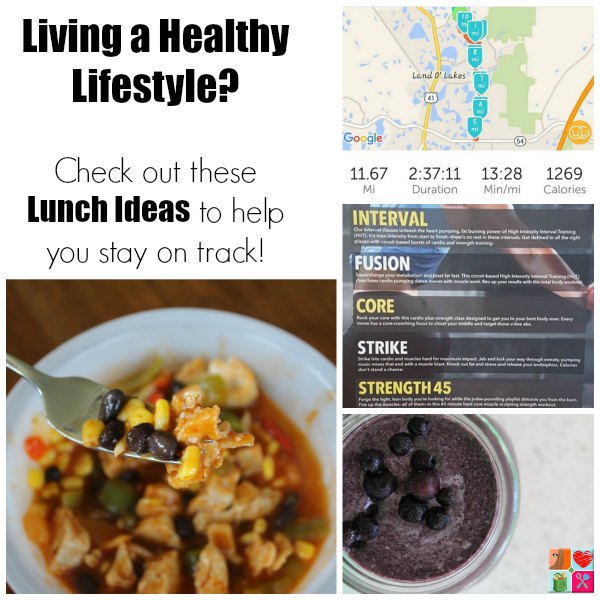 Healthy Lifestyle Lunch Ideas
It's just before 3 o'clock in the afternoon and I am just remembering that I haven't had lunch yet. Actually, it's that huge void in my stomach that is rumbling that is giving me my first clue. You all know that I do my best to live a healthy lifestyle.
I like to start my day with a delicious smoothie. I love getting creative with my smoothie – they are the perfect way to add fruits and vegetables into my day without thinking that much about it! After the kids get on the bus, I am off for a a run or to Jazzercise. Eating right is a big part of a healthy lifestyle, but being active is too, so I do like to exercise at least 4 times a week.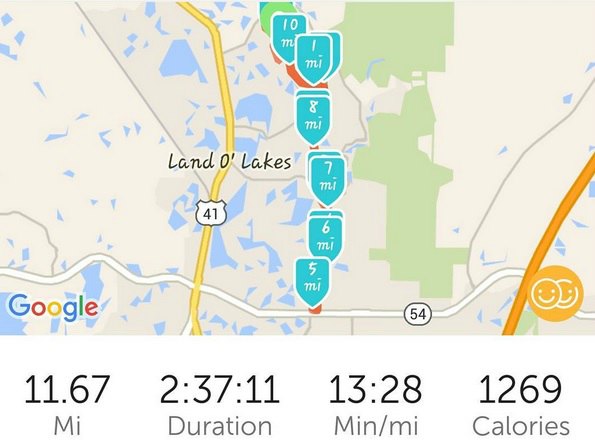 After that I open up the laptop and get some work done! I work on sharing family fun, recipes, and tips here on Food Wine Sunshine and Cooking and that usually takes up a large part of my afternoon. Like today! I know you all have those moments too, you are working away and you look up at the little clock on your computer or glance at your phone and you ask yourself "Wait, did I have lunch today?"
So, what's the first thing you do? You think about what you can grab that is easy and fast. Maybe a candy bar, maybe a handful of crackers or nuts, maybe you head out and grab fast food, or maybe you decide to just skip lunch all together. Well, I am excited to share what I have for lunch on those days…and others 😉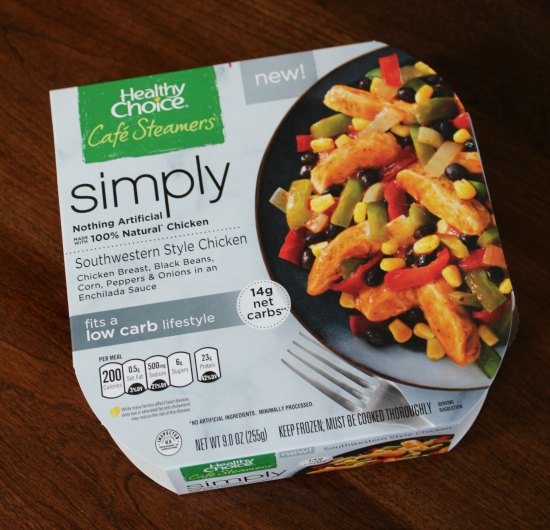 Healthy Choice Simply Café Steamer.
My favorite part of these meals is that they are SIMPLE. What do I mean by simple? Well, the easiest way to put it is…all the ingredients are words I can pronounce and I know exactly what they are.
With 100% natural proteins and absolutely no artificial ingredients, Healthy Choice Simply Café Steamers uses are steamed to transform simple ingredients into vibrant, crisp vegetables and juicy proteins for a delicious, fresh taste.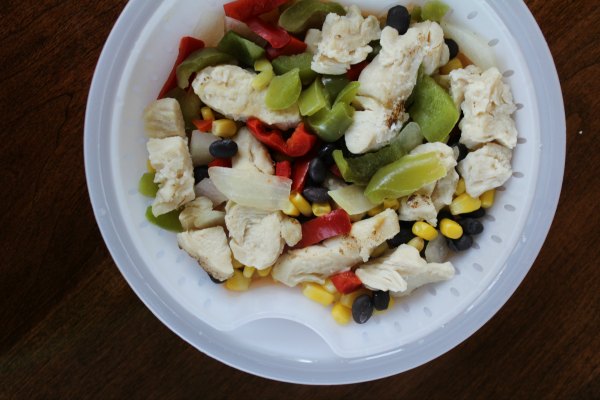 The Simply varieties are part of the brand's Café Steamers line, the first and only meals featuring a tray-in-tray steam cooking method that separates ingredients during heating to unlock freshness you can see and taste.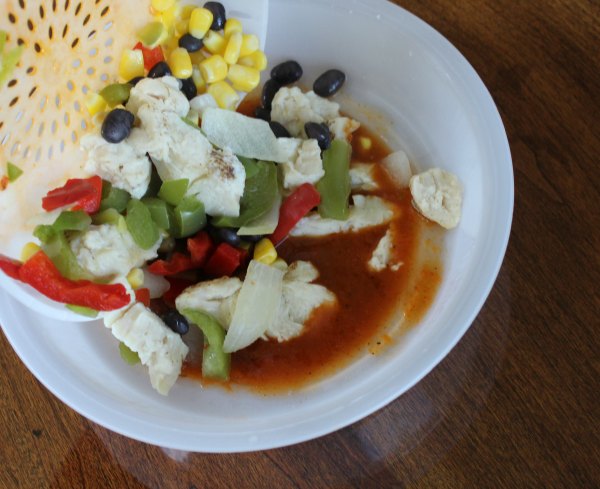 I have been enjoying the Southwestern Style Chicken, but the Healthy Choice Simply Café Steamers line contains nearly a dozen meals, all with less than 310 calories and more than 18 grams of 100-percent natural protein in a variety of flavors, such as:
Meatball Marinara
Chicken Fried Rice
Grilled Chicken & Broccoli Alfredo
Chicken & Vegetable Stir Fry
Grilled Pesto & Vegetables
That means I can have a delicious, SIMPLE meal at home that tastes great, and helps me stay on track with my healthy lifestyle.
In fact, I can feel good about any Healthy Choice meals I grab, all Healthy Choice meals are made with real ingredients and no preservatives so I don't have to worry about sacrificing taste or freshness. Since the ingredients aren't frozen in the sauce they have a fresh, more vibrant taste.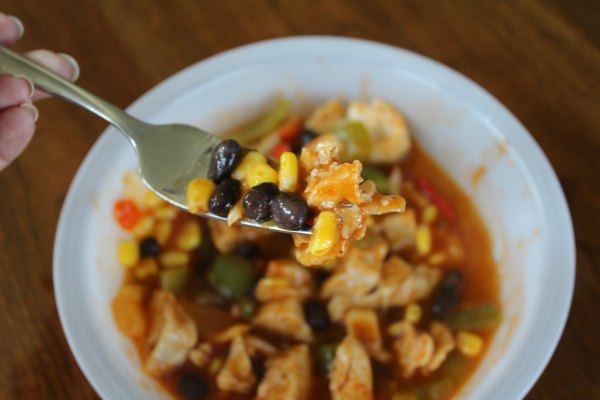 Unlike other frozen meals, Healthy Choice Café Steamers' feature a unique tray-in-tray steam cooking method that delivers fresh-tasting meals with crisp vegetables and juicy proteins. It also gives you the chance to be a part of the culinary experience as you pour your own sauce, determining how much or how little flavor you want with your meal. 
Adds a little bit of fun to your meal 🙂
Each meal contains a mix of vitamins, nutrients and protein, Healthy Choice Café Steamers are a delicious, healthy, convenient option, whether at work, home or on the go. And you can feel good about eating them, as Healthy Choice is the only major brand in the frozen meals section that can call 100% of its products "healthy" as approved by the FDA.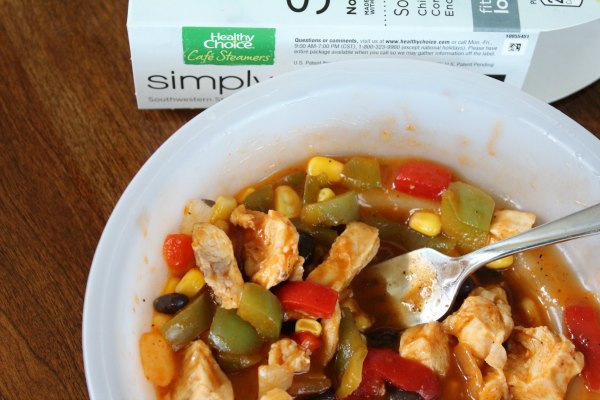 Be sure to look for Healthy Choice Café Steamers in the freezer aisle at grocery stores nationwide for the manufacturer's suggested retail price of $3.29.
Be sure to follow Food Wine Sunshine on Facebook, Twitter, Pinterest, Google + and Instagram for more DIY fun, helpful tips, and delicious recipes.
I was selected for this opportunity as a member of Clever Girls and the content and opinions expressed here are all my own.