(Last Updated On: February 10, 2022)
These Glow In The Dark Easter Eggs are easy to make and so much fun for the whole family! Grab some plastic eggs and get started on making Easter a glowing success!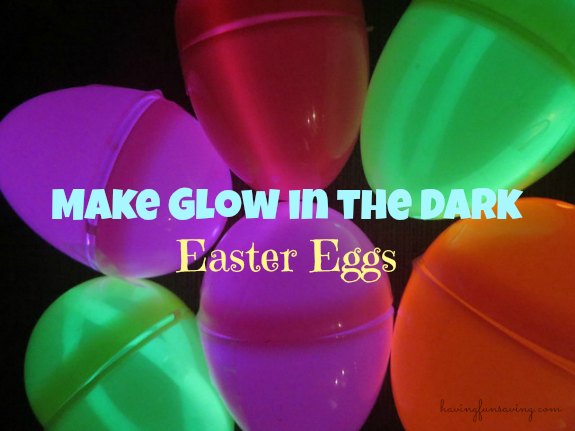 How To Make Glow In The Dark Easter Eggs

My mom gave me a call the other day with a really fun and different idea for Easter! Easter doesn't have to be celebrated just in the morning…way not make the fun last into the night…Or if you are have really early-risers this would work too. Or you can do your Easter egg hunt indoors with the lights off.
How about making Glow in the DARK Easter Eggs? Making glow in the dark Easter eggs is easy, fun, and an extremely frugal way to have a bit of fun.
What you need to make glow in the dark Easter eggs:
Glow Sticks – Dollar bin at Target, any Dollar Store or on Amazon
Plastic Eggs (the pastel/lighter colored ones glow the brightest) – $.99 at Target, $1 at Dollar Store or on Amazon
What You Do To Make glow in the dark Easter eggs:
Activate the glow sticks by bending them according the directions
Roll them and put them in the eggs
So, for just a few dollars and under 10 minutes, you have a frugal idea for some Easter fun.
I know that I have seen small glow sticks – the ones that are just an inch or two long, these would definitely be easier to toss in the eggs, but I think the bracelets make them brighter. I will admit that it takes a bit of effort to get the bracelet in there just right.
Expert Tip: have tape on hand just in case you need to secure the egg closed.

We are usually camping over in St. Augustine over Easter with my parents and we are super excited to do this around the campground! Each year we usually go down to the beach with our glow in the dark bracelets and run around in the dark…maybe this year we will cruise around with our eggs too!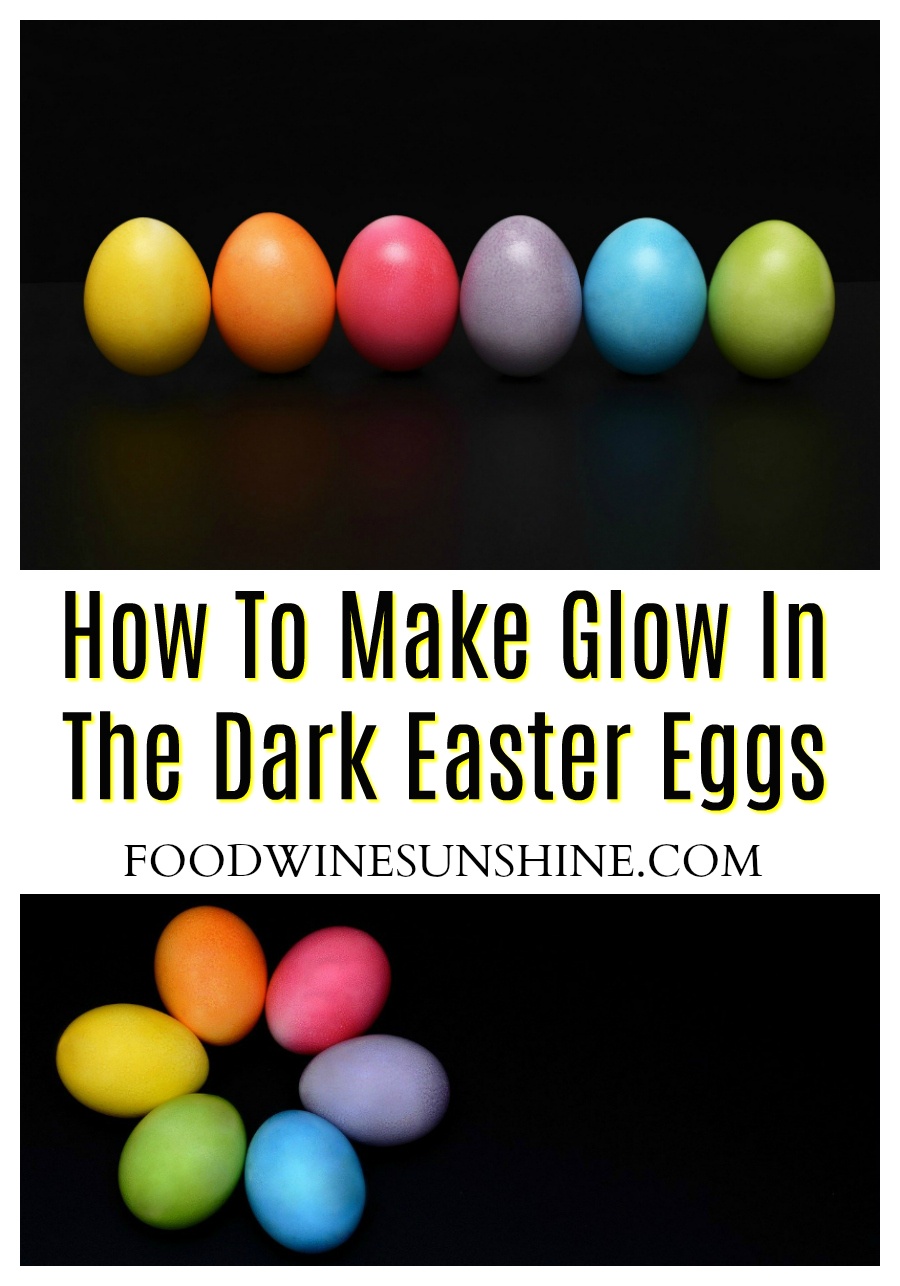 Make sure to let me know if you make Glow In The Dark Easter Eggs and how your kids liked them!
Be sure to check out Food Wine Sunshine on Facebook, Twitter, Pinterest and Instagram for more tips, recipes, family fun and more.