(Last Updated On: September 4, 2019)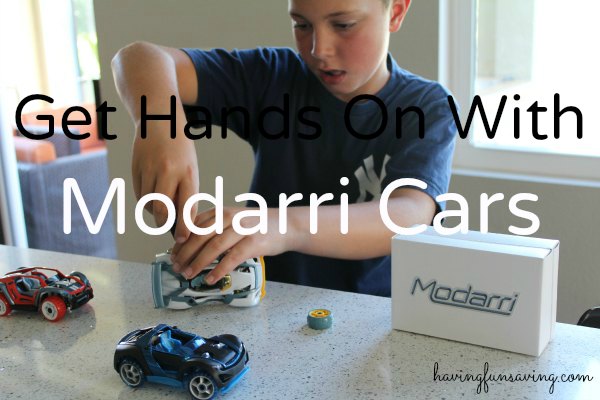 Get Hands On With Modarri Cars
My son was basically born playing with cars. From the moment his hands could hold a hot wheels car, I used them as bribing tools to let me successfully get through the grocery store. By the time he was 3 we had well over 200 toy cars. As he grew older we slowly started donating some of them, he started playing with monster trucks are remote control cars more.
I will admit, it saddened my husband and I that he no longer played with them as much. But his interests were growing I guess.
He wanted to be hands on. He wanted to be a part of the process. Be more involved with his cars.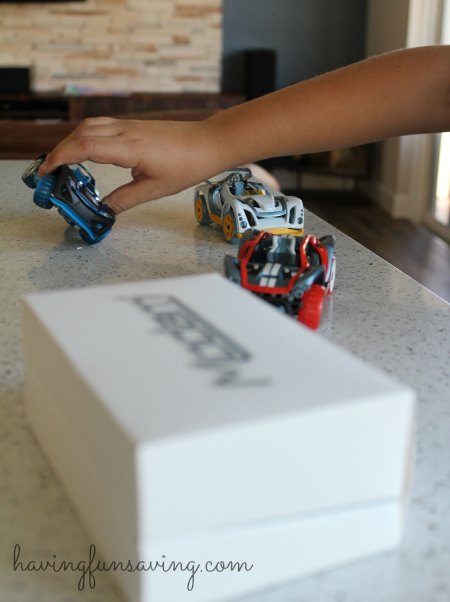 Oh, he still has a love of cars…and I love that about him. He likes to see how they work, what makes them go. He even likes to take them apart and try to put them back together. I love watching his mind work his way through it all.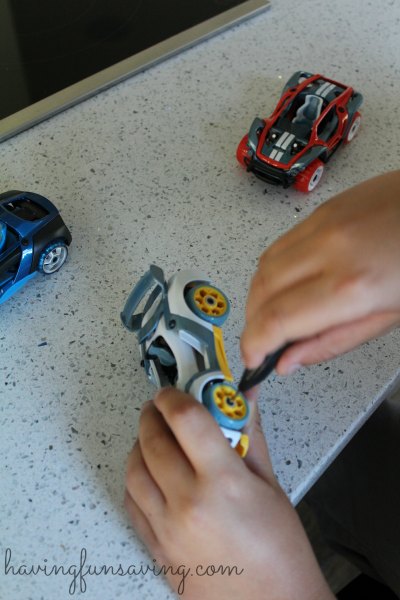 The problem is that, some cars (especially some standard remote control cars) aren't really made to be torn down and rebuilt. So as he would mess with them, he learned quickly that some just weren't going to go back together again.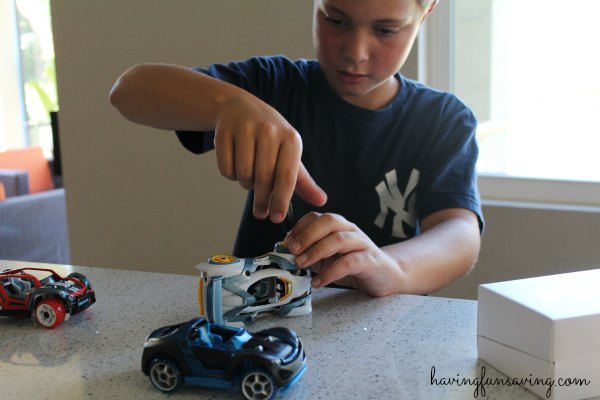 Thankfully we had the opportunity to do a review with Modarri. Modarri makes modular, sleek cars that not only look cool, but give kids the opportunity to get hands on. They aren't just toys. They are building blocks to your child's imagination.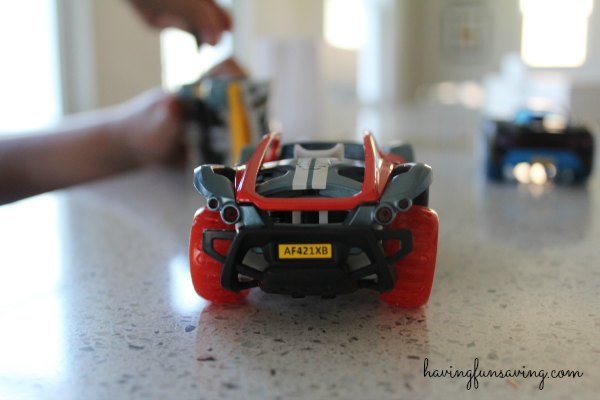 Modarri cars come with a cool hex tool, it's basically a fancy "screwdriver" that allows your child to take apart the car! Steven (age 10 – it's not really recommend for kids under 8) easily used it to take off the tires and other body parts.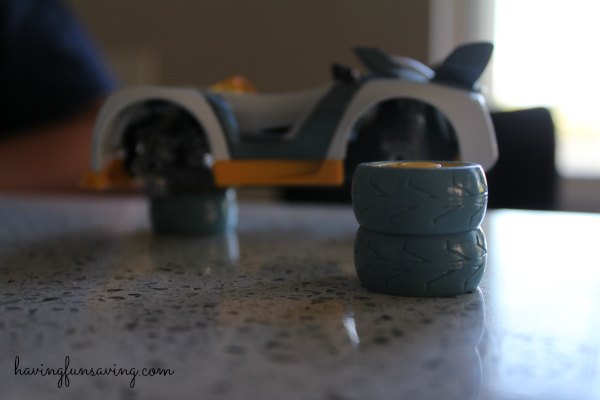 The best part is – these cars are MADE to be taken apart. They are MADE to be rebuilt into something else. Steven can mix-match whatever he would like to build the car of his dreams. He can use his hands. He can use his imagination. He can still be that little boy at age 1 that played with cars for hours, he can still have his love of cars. Thanks to Modarri Cars.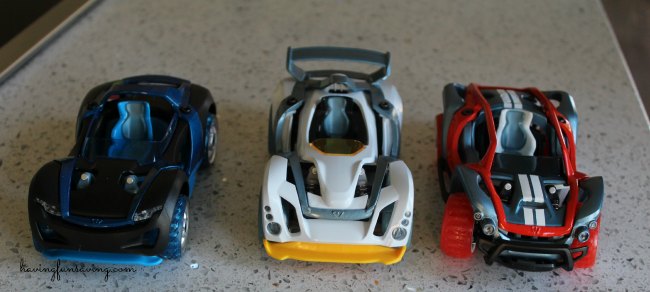 The whole idea of these cars is so your child can mix and match and make all the possibilities of their own vehicles! I don't know much about cars myself, but I can tell you that my son loves them. He says that they "ride like real cars" and "that they have awesome suspension."
Where do you get these cool cars? Check them out online – make sure to use coupon code SAVE10 10% discount off the retail and you can also find them on Amazon, oh and be sure to keep a look out for them at your favorite retailer!
Make sure to check out Modarri on Facebook, follow them on Twitter, and check out their Pinterest board and subscribe on YouTube to stay up to date with all the cool car creations.
While you are at it – you might as well stay up to date with me too 🙂 Find Food Wine Sunshine on Facebook, Twitter, Pinterest, and Google +.
Disclosure: Food Wine Sunshine received the products listed above for review. No other compensation was received. All car-loving opinions are 100% our own.