(Last Updated On: March 31, 2020)
This Easy Handprint Animals Craft is fun for kids of all ages. Use my edible finger paint recipe or buy some finger paints at the store and see what the kids will create.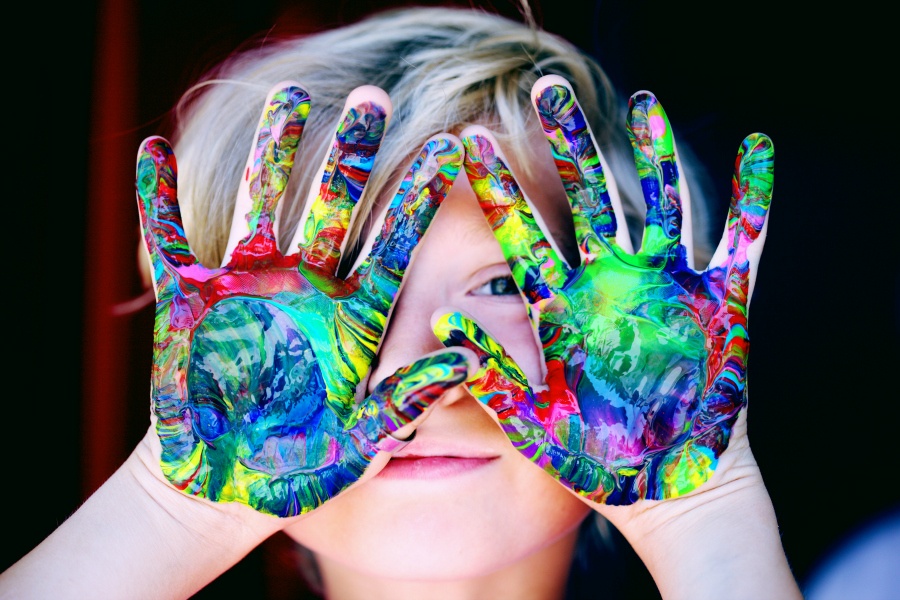 Easy Handprint Animals Craft
Whether it is too cold, too hot, or simply raining outside, sometimes we need an engaging activity to keep the kids entertained indoors. If you are looking for a way to keep your kids busy inside then this may be just the easy art project for you.
Let your kids use their handprints to make animals! You can let your kids use their imaginations to create animals or you can make the project a little more focused. A quick online search will reveal all of the animal possibilities you could ever want. From butterflies to crabs, to fish and peacocks the possibilities are endless and so is the fun and creativity!
All you need for this activity is some white paper, paints, and maybe some newspaper or a cheap plastic tablecloth to cover the table with. You can use any type of craft paint that you have on hand for this activity, and if you don't have any paint on hand you can use the edible finger paint recipe below to make your own.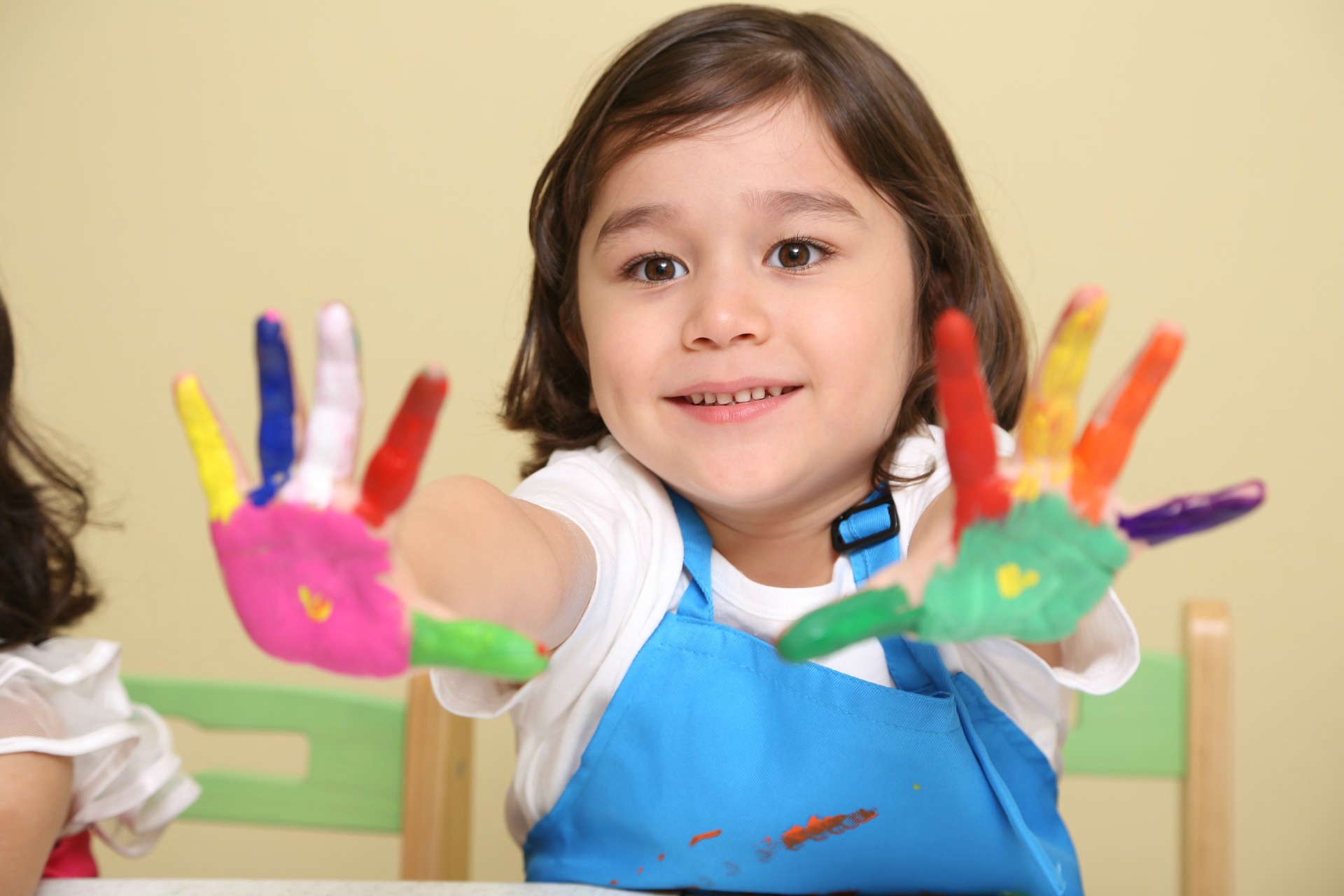 As a bonus activity to keep your kids busy while the paintings dry have your kids tell you a story about their painting. If they are old enough they can write it out, or if your kids are younger you can write it down for them. Write it on an index card you can attach to the back of the painting and you will have a keepsake of your kids art adventure.
Here are a few of the handprint animals my kids did back when they were little (they are now 15 and 12!).
Steven made a Wolf and a Crab at a birthday party…and Sadie made a bunny and a heart.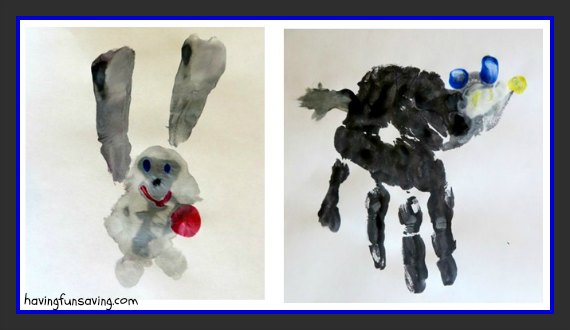 You would be surprised how easy it is to do and how much they can actually do on their own. And now we have some fun new refrigerator art!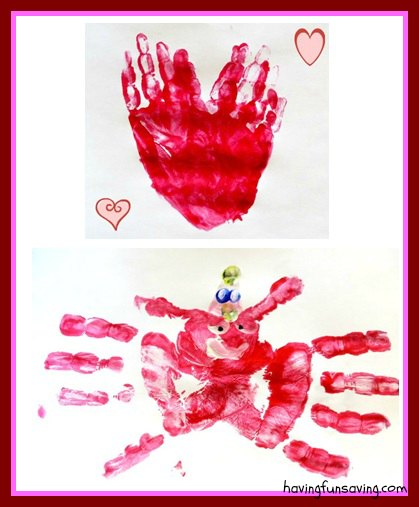 The other good part about this easy kids craft is that it's very inexpensive.
This recipe for paint is super simple and only uses items that you have already have in your pantry. As a bonus, it is also edible so there are no worries if you are working with younger children who like to give everything a taste.
Remember that you can use this paint for other craft projects as well. This paint recipe should work just fine on canvas, toilet paper rolls, or even as window paint that washes off easily.
Here is the recipe for homemade edible finger paints: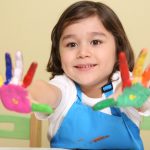 Print
Edible Finger Paints
Let the kids have fun and get creative without having to worry if the paints make it into their mouths. Grab this easy recipe for edible finger paints and have fun!
Materials
2

cups

flour

½

cup

sugar

2

cups

cold water

2

cups

warm-hot water

2

tsp

salt

food coloring

paper

something to cover the table
Instructions
Notes
If you prefer not to make your own finger paints, you can always get them on Amazon.
I hope you guys have fun creating your own handprint animals!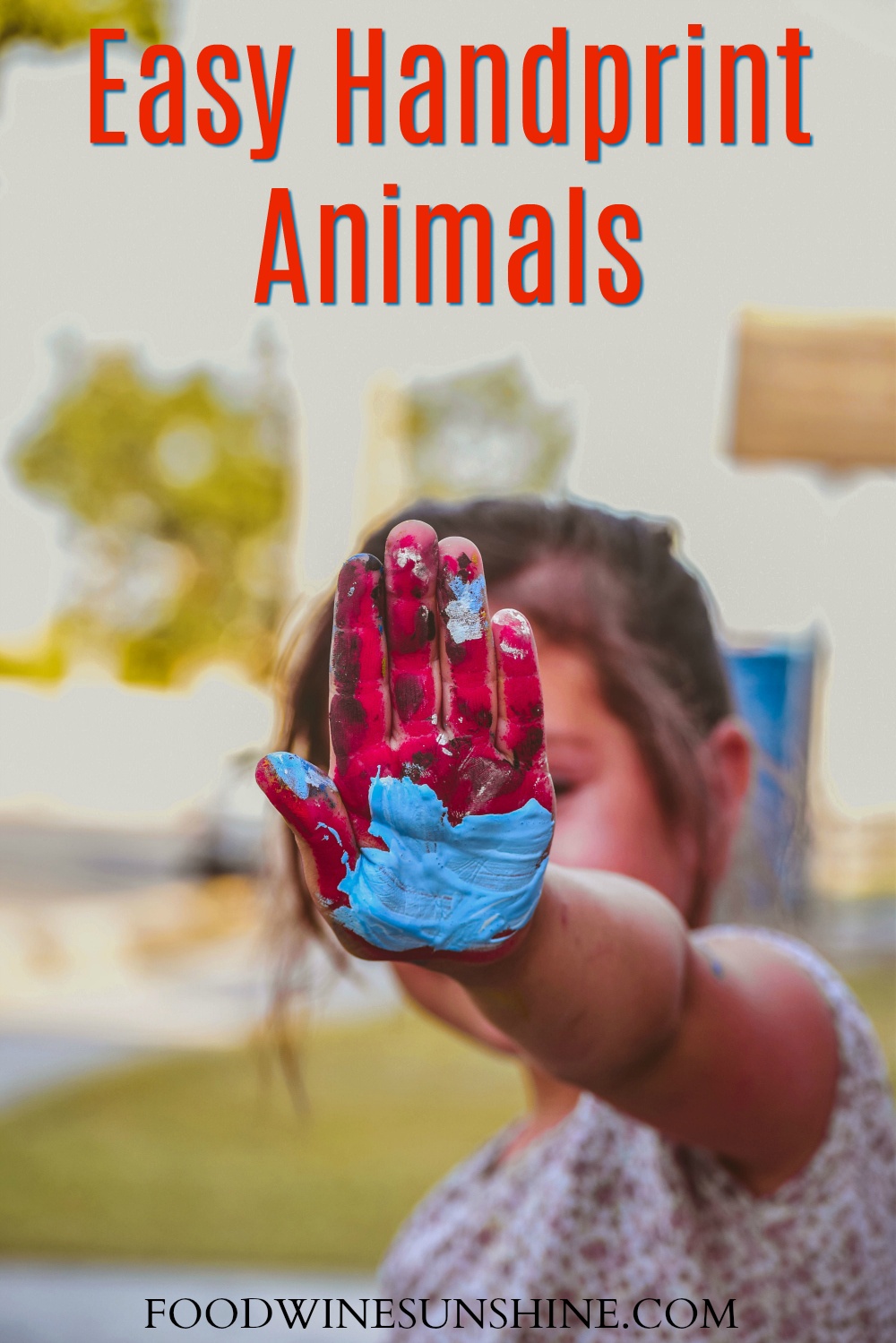 Be sure to check out Food Wine Sunshine on Facebook, Twitter, Pinterest and Instagram for healthy recipes, things to do and more.