(Last Updated On: July 3, 2019)
Parenting means happiness, joy, and having to carrying a LOT of stuff! Your diaper bag is loaded with everything you and your child could need, here are our Top 10 Diaper Bag Must Haves. While we did receive the product below for review, all opinions are our own.

Top 10 Diaper Bag Must Haves + The Bag I Put Them All In
What is in your diaper bag? You all know how hard it is find the perfect diaper bag, and then stuff it with everything and anything you may need at any given time. So, today I am sharing my Top 10 Must Haves for your Diaper Bag…and my favorite diaper bag to out them all in.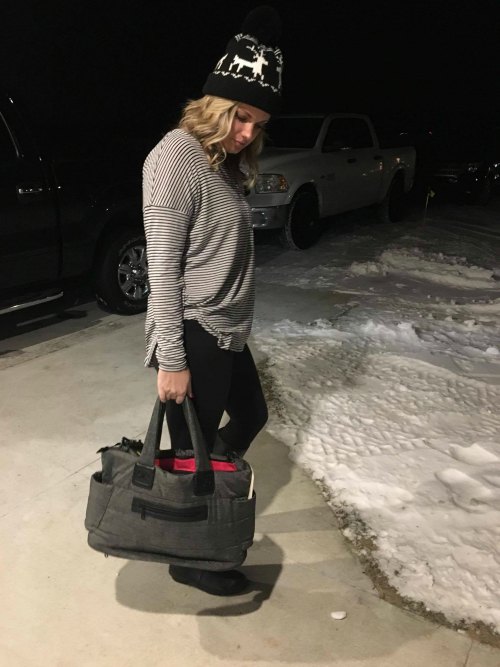 Have you heard of CiPU? I have had the opportunity to review an adorable, fashionable, high quality diaper bag that has all the storage and things you would want in a diaper bag. The CiPU diaper bag has been a life changer for me as a mommy of a one year old and a baby on the way. This diaper bag is light weight and water repellent, and it has so many pockets to hold everything you may need. It comes with attachments and pockets you didn't even knew you needed until you had them. And, as an added bonus, the CiPU diaper bag doesn't even look like a mommy diaper bag!! It is so stylish I would even use it other then a diaper bag.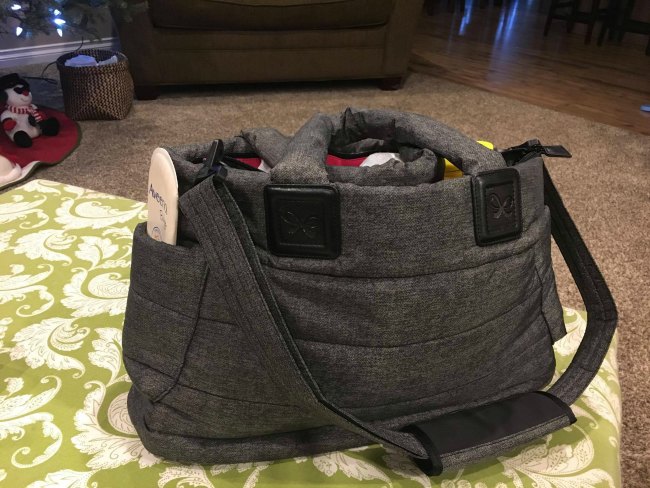 Now, here is what is always in my diaper bag, my Top 10 Must Haves:
1. SIPPY CUP/ BOTTLES- I think this is one of everyone's must haves. And there is a cup/bottle holder on both ends inside of the CiPU, it fits both my daughters bottles and her cups perfect. I love that it keeps them upright and they stay put in the holders, so no worries of leaking or spilling here.
2. DIAPERS- Again this is a must have to have plenty of back up when your out and about. There is a perfect side pocket in the CiPU diaper bag that helps hold a bunch of diapers in place so no worries of them going all over the place and making it a WAR ZONE inside the bag!
3. BABY WIPES- The second half to your diapers…You cant have one with out the other 🙂 But honestly we all need them.
4. BOOGIE WIPES- Now I'm not sure if many moms use these?? But I LOVE LOVE LOVE these! If you haven't used them GO OUT AND GET THEM! They are a life saver for your kiddos runny little noses, helping keep them from getting red and sore from all the dry facial tissues.
5. MEDICATION- I always keep a backup of Tylenol /Motrin on stand by to have ready to go. You never wanna not be prepared especially with a teething toddler. The CiPU has a handy little clutch like pouch that it fits in perfectly, and has a strap that you can attach it to the inside of the bag to make sure it cannot fall out.
6. CHANGING PAD- I NEVER leave the house without one, and now I never have to worry if I have one because the CiPU Diaper bag comes with one and a special pouch/bag that it fits into perfectly. It's a nice large one so no worries of your little one not being able to fit on the whole thing.
7. SNACKS- Snacks, snacks, and more snacks. My daughter is a big snacker and so I always have to be prepared for her little munchies. I always keep my kiddos snacks in air tight Tupperware.
8. HAND LOTION AND CHAPSTICK- Yes I am a freak when it comes to always having to have my backup chapstick and my lotion. We have cold winters here in Michigan my skin gets VERY DRY, so I cannot leave the house without it! Who said a diaper bag cant be a mommy's purse as well???
9. DIAPER RASH CREAM- For when one your little ones booties need a little extra tender loving care.
10. BOOKS/ TOYS- Last but certainly not the least…toys and books! For when your little ones start to become a little restless.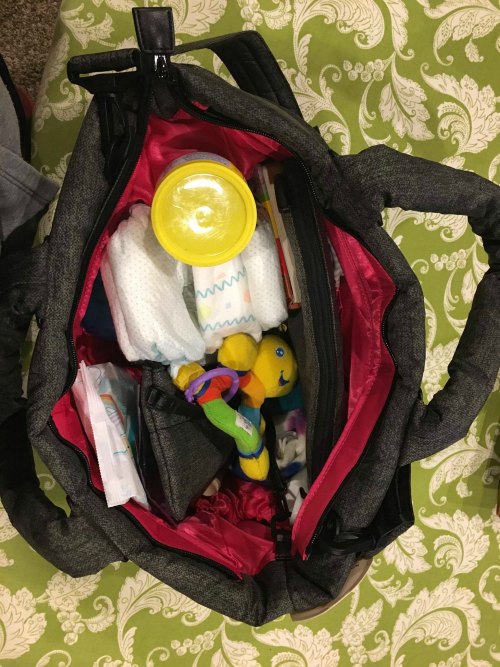 The CiPU DIAPER Bag has so many more pockets and compartments that I couldn't even mention, and I'm still trying to find things to fill them up! You will never run out of ROOM in this stylish bag and you will LOVE ALL THE EXTRA'S it comes with. I love having the additional comfort strap it comes with for the shoulder strap and it comes with these AMAZING hooks that go on your stroller or even a shopping cart so you can hang your bag from them.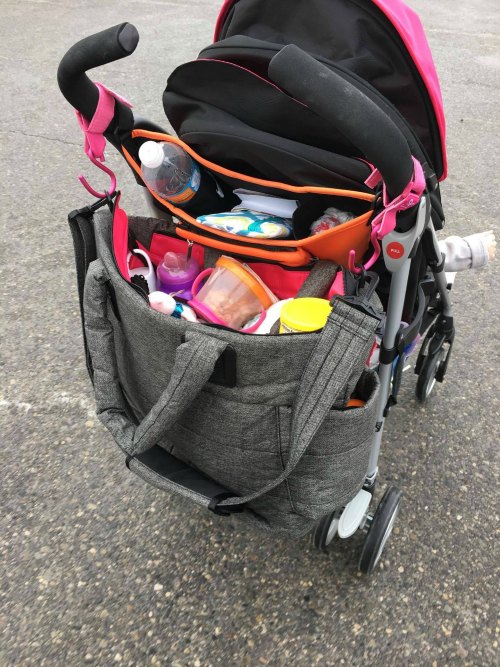 So all of you mommies out there, you need to go and check the CiPU DIAPER BAG out for yourselves! It will not disappoint!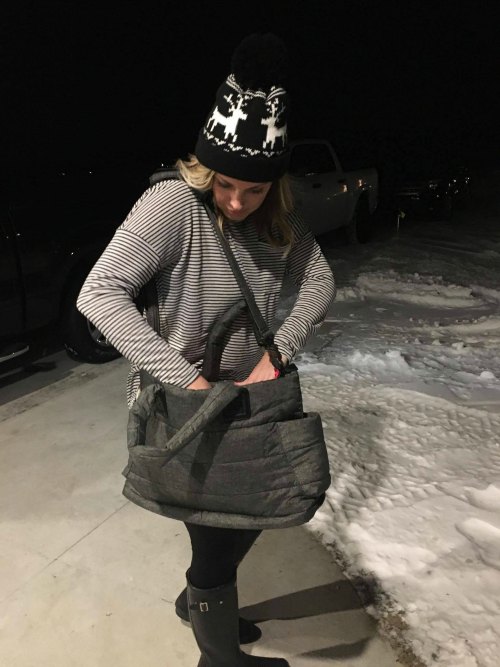 What is one of your diaper bag must haves?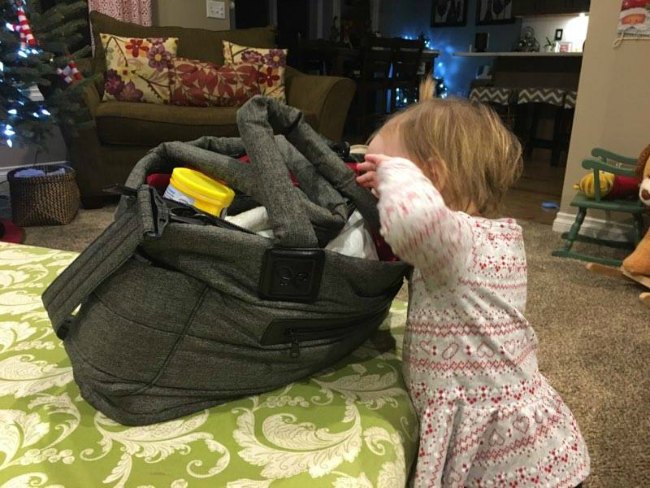 Where to buy: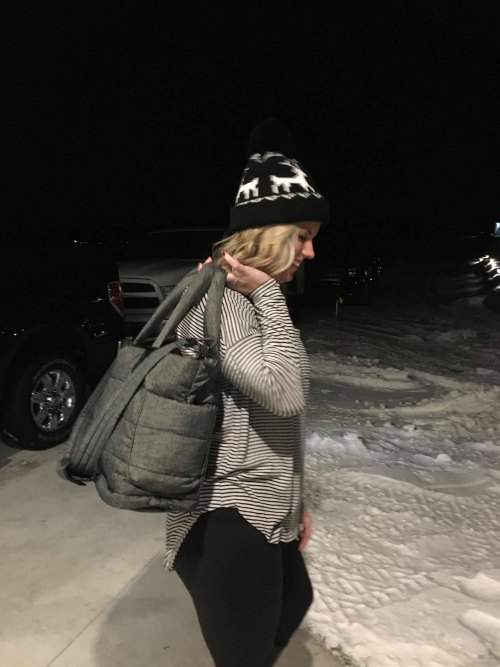 Be sure to follow me, Food Wine Sunshine, on Facebook, Twitter, Pinterest, Google + and Instagram for more helpful tips and delicious recipes!