(Last Updated On: November 13, 2020)
Chestnut Praline is my favorite holiday beverage, and now I can make one at home whenever I want! Find out how to make one too! While I did receive the product below for review, all coffee-loving opinions are my own.

How To Make a Chestnut Praline Latte at Home
You know when the holidays are officially here when you start seeing your favorite holiday drinks available at your local coffee shops. Pumpkin Spice screams the leaves are falling, Peppermint says Christmas is coming, but for me, a nonfat Chestnut Praline Latte is my go to drink from the moment it is available to that sad, sad day when they take it away.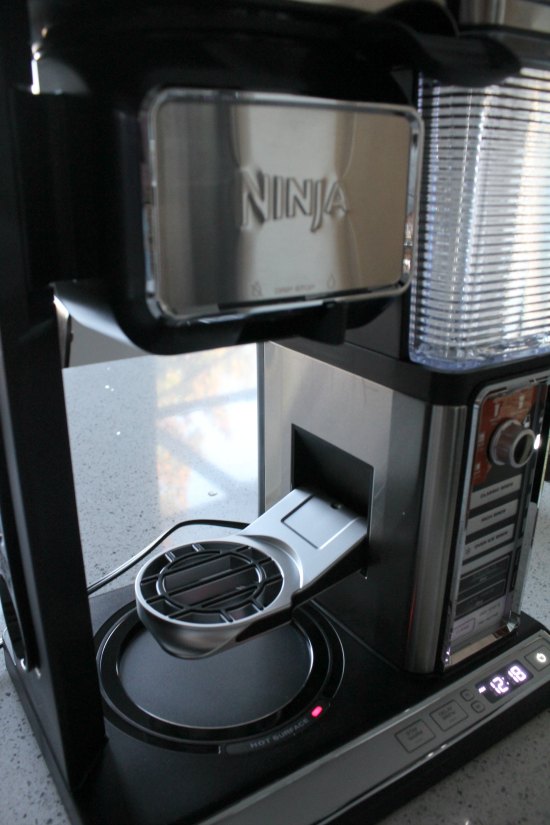 So, I got to thinking…what if I could have a nonfat Chestnut Praline any day I wanted one, and without the high dollar price tag? Seems impossible right? Well, it's not! In fact, it's pretty easy thanks to the Ninja Coffee Bar System.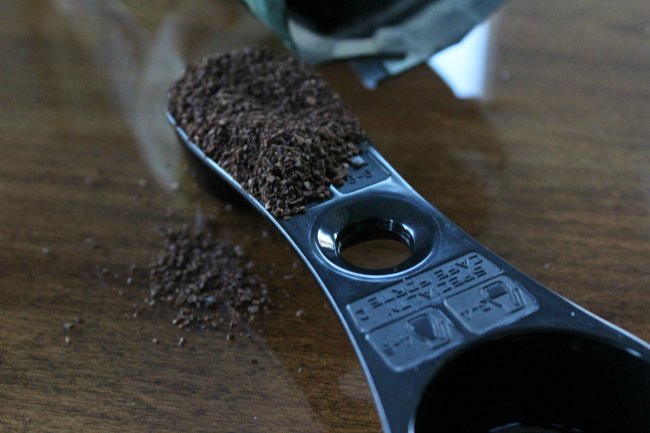 With the Ninja Coffee Bar System, I can get a better than coffee house experience, at home. And I don't have to have a million of those expensive pods.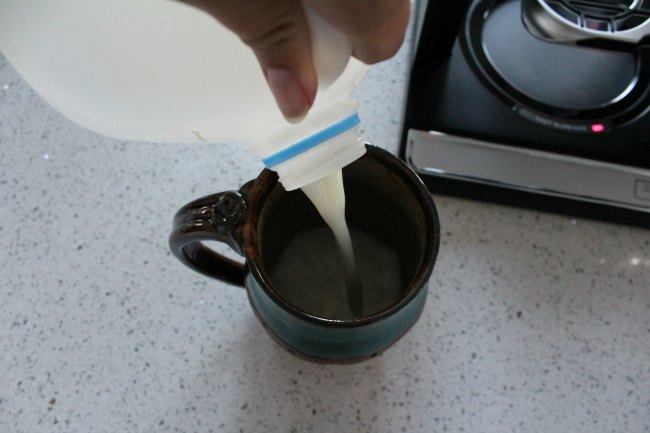 This system includes an integrated milk frother (Hello Chestnut Praline Latte!) and makes 6 brew sizes, 5 brew types – including the Ninja exclusive Café Forte, which amplifies the natural subtle flavors of your favorite coffee.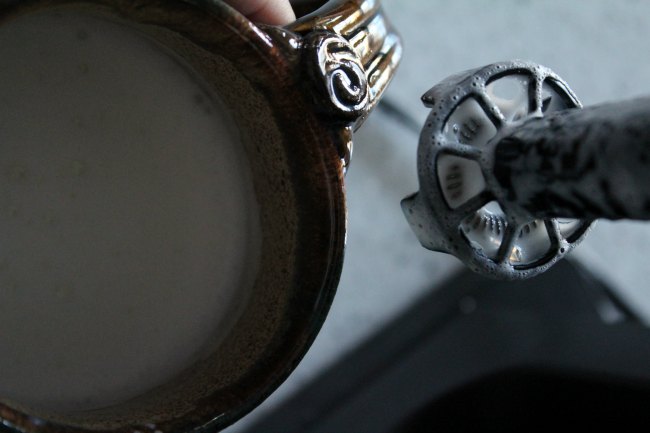 Now, here's how to make a Chestnut Praline Latte at home: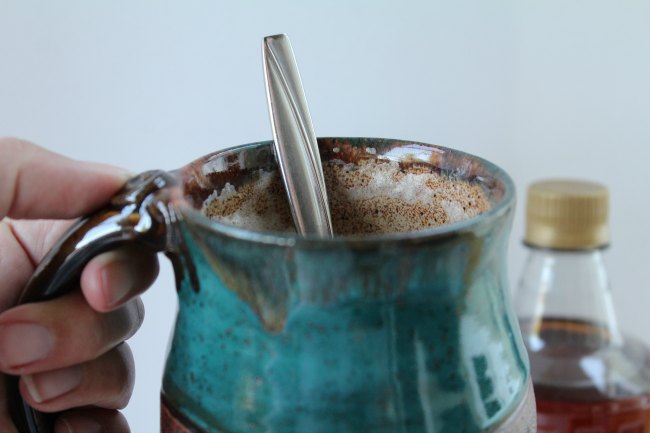 Equipment
Coffee Maker with frother
Ingredients
Milk

Chestnut Praline Syrup

Coffee - grounds

not a pod
Instructions
Fill your coffee mug 1/3 of the way with the milk of your choice - I use nonfat milk

Place it in the microwave for 30-45 seconds

Place the warm milk under the built-in frother of the Ninja Coffee Bar System, hold button for 30-45 seconds

Place enough coffee grounds in the permanent filter of the Ninja Coffee Bar System for 1 cup of coffee

Place your coffee cup with the frothed milk on the cup holder of the Ninja Coffee Bar System

Hit the Specialty Brew button

Add in the Chestnut Praline Syrup to your liking, I prefer it not too sweet, so I just do a teaspoon

Stir and Enjoy!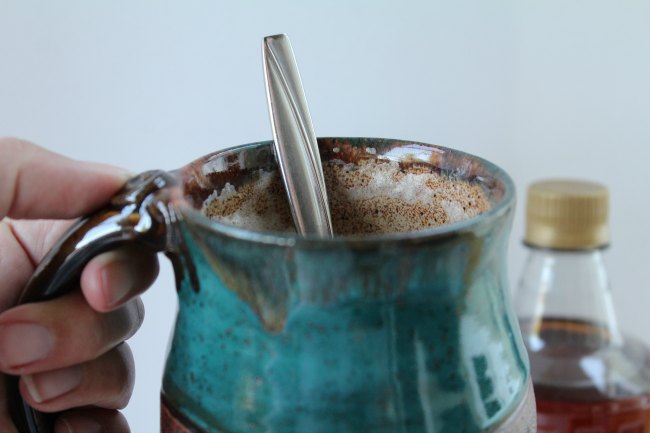 I hope you enjoy your Chestnut Praline Lattes all year long now too!
Can you make a Chestnut Praline Latte at home without a Ninja Coffee Bar?
Yes, but you do need a way to make espresso or really strong coffee.
To make a Chestnut Praline Latte at home without the Ninja coffee bar you will:
Heat 1 cup milk and ¼ cup Chestnut Praline Syrup in a small pan over medium heat
Add 1-2 shots of espresso in 2 coffee cups
Pour milk and syrup mixture over the espresso
2 to 4 shots espresso; split into glasses
Add a layer of frothed milk and a dash of cinnamon on top if desired
Can you make a Chestnut Praline Latte at home without chestnut praline syrup?
Sure can, but it's a lot more steps as you will need to make that chestnut flavor from scratch.
To get that chestnut flavor at home without a store-bought syrup you will need:
5-6 fresh chestnuts (or precooked ones)
1/4 cup brown sugar
1/4 cup water
Espresso shots and milk
To make a chestnut praline at home without syrup you will:
Preheat oven to 350 degrees, if roasting fresh chestnuts and not using pre-roasted chestnuts.
Using a small knife, carefully cut 3/4 of the way around each chestnut. Be sure to puncture the shell, and cut very slightly into the nut's flesh.
Place chestnuts on a baking sheet and roast for 35 minutes.
Allow the chestnuts to cool completely, then remove shells.
Using a food processor, roughly chop the roasted chestnuts.
Over medium heat on the stove, add the water and brown sugar. Heat until sugar is dissolved.
Pour the sugar water over the chestnuts in the food processor.
Blend until smooth and syrupy.
If needed, pour the chestnut syrup through a mesh sieve to remove any leftover roasted chestnut pieces.
Prepare desired shots of espresso.
Add chestnut syrup to the bottom of your favorite coffee mug.
Pour in the espresso.
Steam milk and pour over espresso and syrup. Use a spoon to hold back foam.
Scoop foam over the top.
Add whipped cream and a dash of cinnamon if desired.
Enjoy your homemade Chestnut Praline Latte!
Now, if you buy roasted chestnuts, you can save a few steps and that 35 minute roasting time. But, if you have the time and want to try your hand at roasting chestnuts, go for it!
Can you use any type of milk to make your Chestnut Praline Latte at home?
Yes! I usually use skim, but you can use any kind you happen to have in the refrigerator.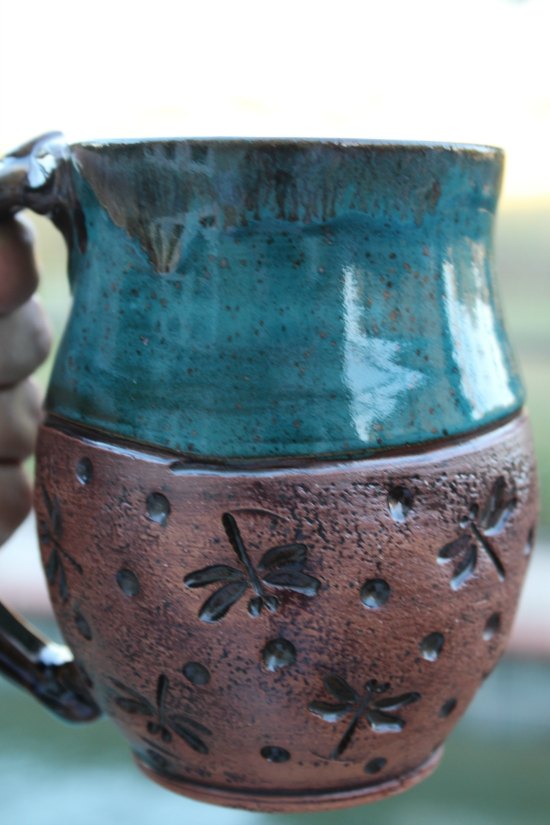 What type of coffee will you make first in your Ninja Coffee Bar? Have you tried my Orange Zest Coffee yet? You should!

Be sure to follow Ninja Coffee Bar on Twitter, Facebook, Pinterest and Instagram and check them out online to learn more about the Ninja Coffee Bar and to stay up to date with everything coffee-licious.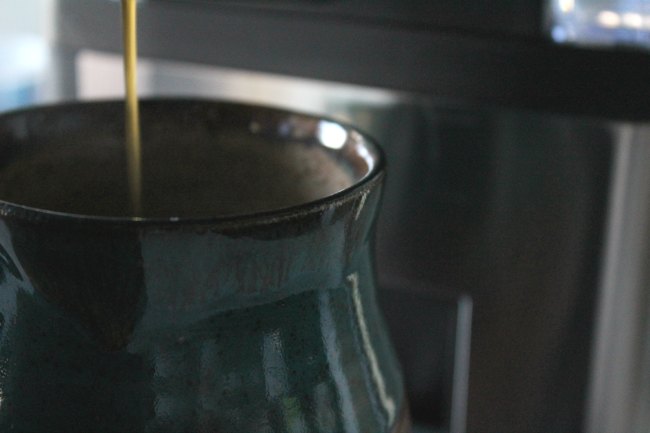 While you are at it, be sure to check out all the delicious recipes on Food Wine Sunshine and follow me on Facebook, Twitter, Pinterest, and Instagram.