(Last Updated On: September 5, 2019)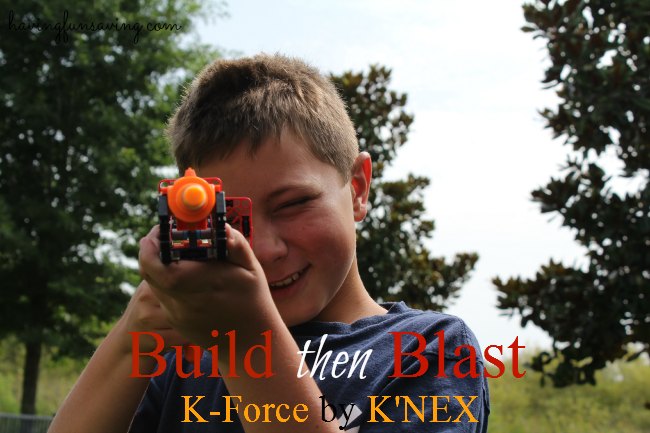 Build and BLAST with K-FORCE by K'NEX
Summer is here and my kids are constantly looking for things to do, but their attention span has seemed to decrease exponentially. Has anyone else noticed that? They are begging for things to do, then they start something and then within moments they are onto a new task. Leaving a mess in their wake.
So when I received the NEW K-FORCE Build and Blast: K-10X Building Set for review from K'NEX last week, I was actually a bit nervous. I wasn't sure if the kids would open it and within 5 minutes they would have parts all over and then be done with it.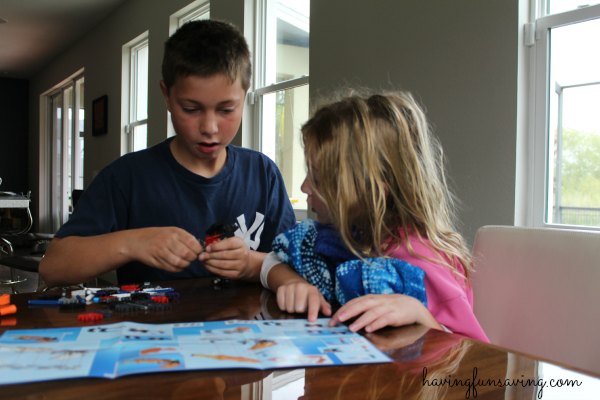 The 1st thing I pointed out was that it was under 100 pieces, that meant they could easily work together and hopefully be done in a reasonable amount of time.
The next thing I pointed out was that it fires up to 75 FEET. I am thinking I should have pointed that out first, because man did they think that was cool!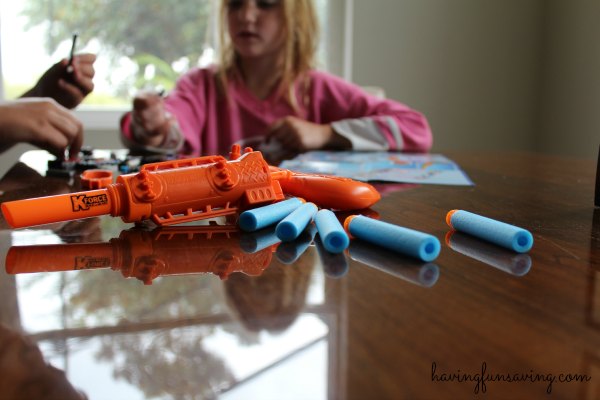 Then the race was on, the building started and they were more than excited to see how far they could get it to shoot the foam darts (5 are included).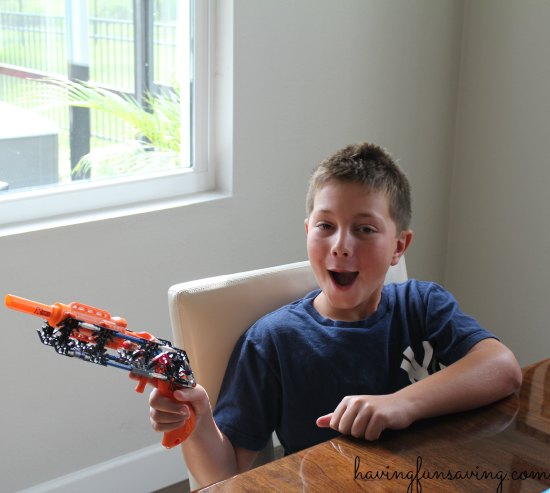 Once they were done, they asked if they could shoot it downstairs to test it out, I said sure. The dart FLEW from one end of the house to the other with ease. The kids' faces were priceless 🙂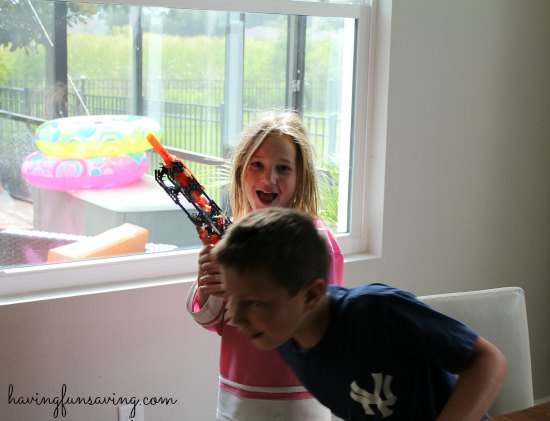 Then they raced outside to test it in the backyard. They said…and I quote… "This is SO COOL!" They took turns for awhile then they headed back indoors away from the Florida heat and set up targets all over the doors upstairs.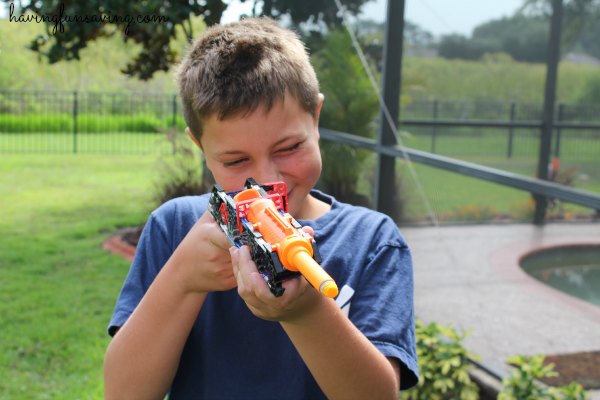 I would have to say that this was the 1st activity that the kids did together so far this summer that lasted for longer than 5 minutes! They were smiling, being creative, sharing, and having FUN. And isn't that exactly what being a kid is all about? I love that K'NEX let's my kids be kids 🙂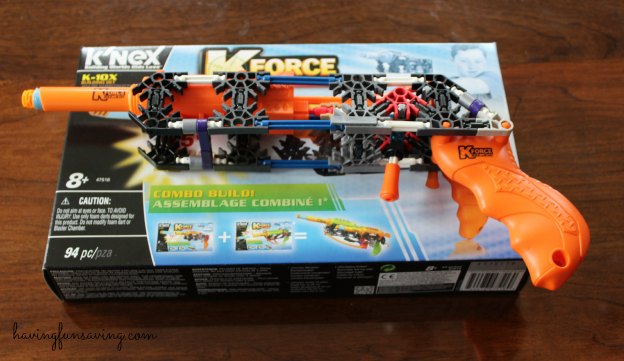 How can your child build their own K-10X blaster that fires up to 75 feet? Well, you can find the building set that features over 75 pieces including, K'NEX rods and connectors, 1 blaster 47516-K-FORCE-K-10X-leadchamber, 1 quick fit grip, 1 preload ring and 5 foam darts now exclusively at Toys R Us. It will be available on knex.com and at toy retailers nationwide July 2015. Suggested retail price is $14.99 and it is recommended for ages 8+. My son is 10 and he actually did 99% of it on his own, he just had one part that he needed my help on. My daughter is 7 and she lent a helping hand by watching and pointing out the steps in the directions 🙂
Want more? You can actually customize and create your own K-FORCE blaster or combine with the K-FORCE Build and Blast Mini Cross Building Set for an awesome downloadable combo build! All K'NEX rods and connectors are made in the USA.
Be sure to follow K'NEX on Instagram, Facebook, Twitter, Pinterest and YouTube. You can even see more fun K-FORCE on Instagram.
And be sure to follow me on Facebook, Twitter, Pinterest, Google + and Instagram for more family fun!
Disclosure: Food Wine Sunshine did receive the product listed above for review. Our opinions and the love of K'NEX are 100% our own!