(Last Updated On: June 25, 2019)
While this post is sponsored, all opinions and my love for fresh strawberries and crisp bacon are my own!

Bob Evans Summer Menu is Seasonally Delicious
I love summer for many reasons. The warmer weather, playing outside and enjoying the fresh air, and so much more! But, I would have to say that one of my favorites about summer is the fresh seasonal fruit that is abundance. Not only do I enjoy seeing this fresh, seasonal deliciousness in stores so that I can bring it home, but I love enjoying it on restaurant menus!
Bright beautiful strawberries on top of your favorite breakfast, crisp bacon in a crisp green salad, yes please!
You can find all of that and more at Bob Evans this summer. The Summer menu is loaded with seasonal items that you are bound to love. I know my family and I did 🙂
Bob Evans New Menu Items for Summer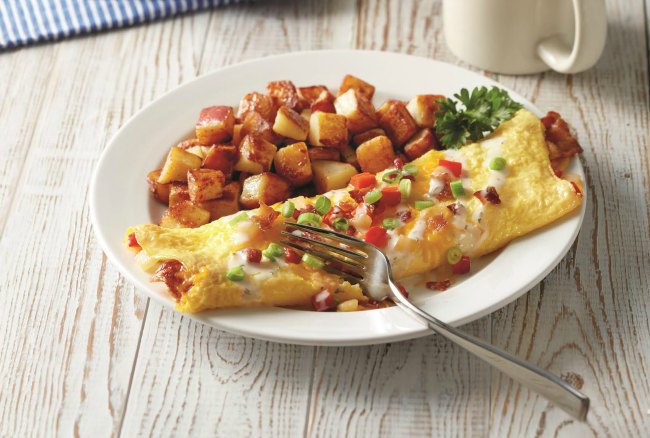 Enjoy fresh, thick-cut bacon in everything from omelets to sandwiches. Because. let's be honest, we all love bacon on just about everything 🙂 There is the new Bacon Lover's Omelet, which is a three-egg omelet filled with two strips of thick-cut, hardwood-smoked bacon, cheddar cheese, crumbled bacon pieces, onions, red peppers and a drizzle of ranch dressing.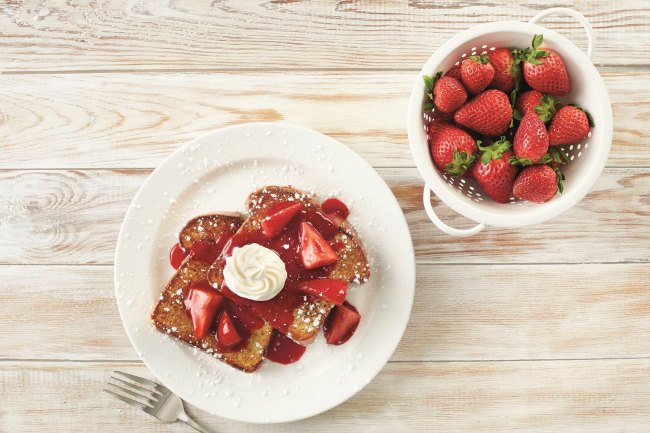 Fresh, juicy strawberries are also back on Bob Evans' summer menu! I had the Strawberry Brioche French Toast, it is made with thick-cut, baked in-house Brioche French toast and topped with fresh strawberries. At first, I was concerned that it would be a bit too sweet, but it was just perfect. The fresh cream, strawberries, and brioche bread made this breakfast my new favorite.
If French Toast isn't your favorite breakfast, the other strawberry breakfast menu items include Strawberry Crepes, Strawberry Hotcakes and Strawberry Waffles.
Ready for lunch and dinner?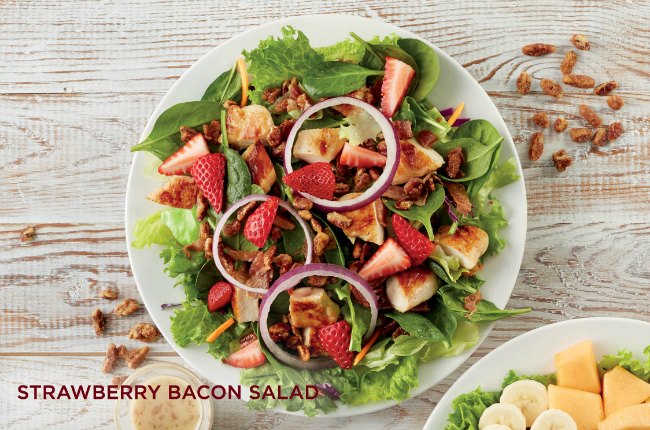 Bob Evans has added a Strawberry Bacon Salad, which is a bed of fresh mixed greens and spinach topped with grilled chicken, bacon, strawberries, honey-roasted pecans and red onions.
There is also a Sizzlin' Bacon-Topped Chicken 3-Course Dinner, which is a grilled chicken breast topped with two strips of hardwood-smoked bacon, sautéed onions, provolone cheese and a warm bacon sauce.
What about dessert?
Back by popular demand and for a limited time, is the Strawberry Supreme Pie, which can be purchased by slice or whole pie. I'll take the whole pie please 😉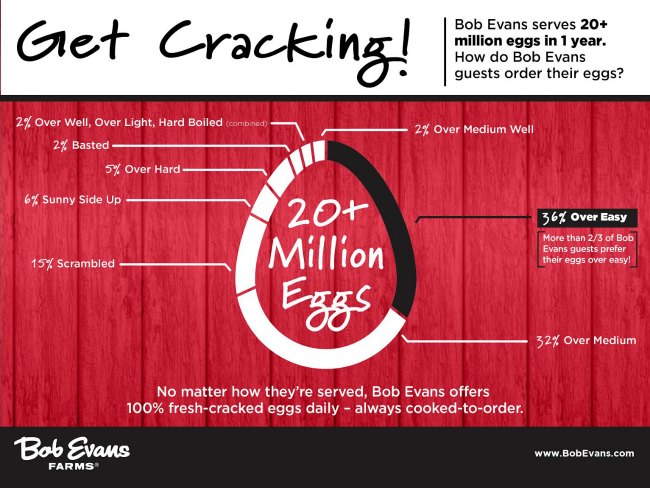 Bob Evans is known for their amazing breakfast menu, they open bright and early at 6 a.m. daily and offers brunch menu items all day, starting at just $4.99. And recently, Bob Evans launched "Best-in- Class Breakfast," a breakfast menu relaunch that uses farm-fresh ingredients, including fresh, never frozen Bob Evans sausage, fresh-cracked eggs from Midwestern farms, 100 percent Florida orange juice, fresh-cut potatoes, and freshly brewed coffee from 100 percent Arabica beans.
Don't leave without checking out the fresh baked goods!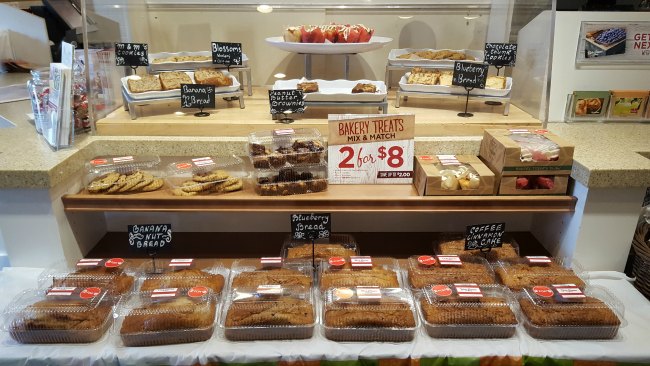 Where is a Bob Evans near you?
Bob Evans Restaurants owns and operates 527 family restaurants in 18 states, primarily in the Midwest, mid-Atlantic and Southeast regions of the United States. Find a Bob Evans near you by clicking HERE.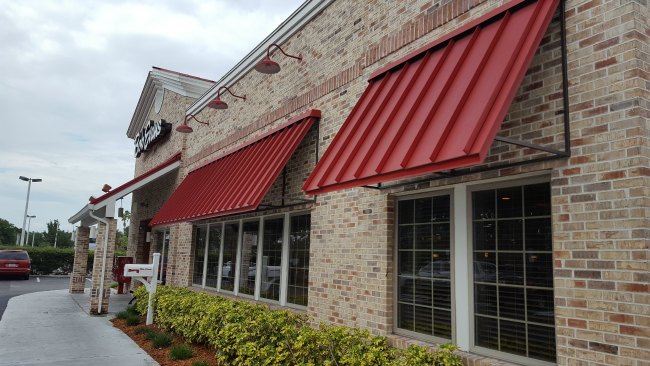 Be sure to follow Bob Evans on Twitter and Facebook to stay up to date with delicious menu items, specials, and more.
Be sure to follow Food Wine Sunshine on Facebook, Twitter, Pinterest, Google + and Instagram for more tips, fabulous recipes and more!
*Price and hours may vary by market.