(Last Updated On: June 25, 2019)
Food Wine Sunshine will receive product for sharing this important information with my wonderfully caring readers. All opinions are 100% my own.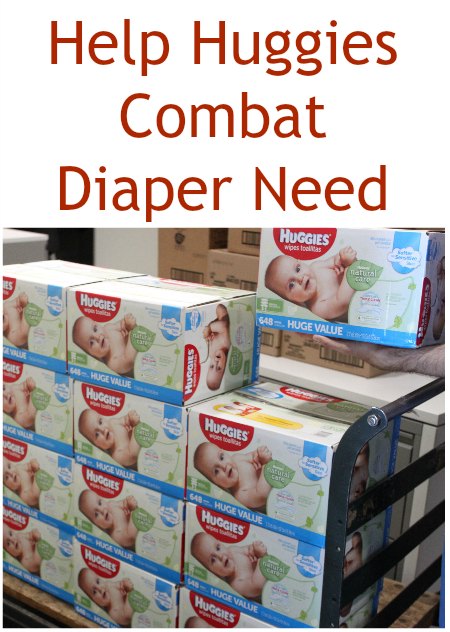 Help Huggies Combat Diaper Need
To celebrate all the amazing little miracles out there, Huggies is celebrating Father's Day by donating 22 million wipes to the NDBN, which is a matching donation to the 22 million diapers donated earlier this year. Along with diapers, cleansing products like wipes are an important basic need for families and the second most commonly distributed item among the National Diaper Bank Network (NDBN).
To help fight diaper need, YOU can donate your Huggies rewards points, earned from purchasing Huggies Diapers and Wipes, to the NDBN, or can donate diapers and wipes to their local diaper bank.
Diaper need garnered national attention from the White House earlier this year when President Obama called for companies to help the 1 in 3 families that don't have enough diapers to keep their babies clean and healthy. After the President's call to action, the National Diaper Bank Network (NDBN) saw an immediate uptick in online donations, which increased by 500% within two weeks.
Did You Know?
One in three U.S. families are unable to provide fresh, clean diapers for their baby.
Meeting that call in March, Huggies extended its long-standing commitment with a donation of 22 million diapers, and is continuing to help "wipe out" diaper need with a matching donation of 22 million free Huggies Wipes to the National Diaper Bank Network (NDBN).
According to the NDBN, more than half of its member diaper banks provide other basic need items besides diapers, with body cleansing products – including wipes – as the second-most distributed item.
As the founding sponsor of the NDBN, Huggies has donated a combination of more than 200 million diapers and wipes in the past six years.
How can YOU help?
Together with Huggies, parents can help too: visit Huggies.com/Rewards and donate your Huggies Rewards points to help a baby in need.
For more information on Huggies donation efforts, visit the "Why Huggies?"
This Father's Day…and every day…celebrate by helping Huggies Combat Diaper Need.
Be sure to follow Food Wine Sunshine on Facebook, Twitter, Pinterest, Google + and Instagram for more tips, fabulous recipes and more!