(Last Updated On: June 25, 2019)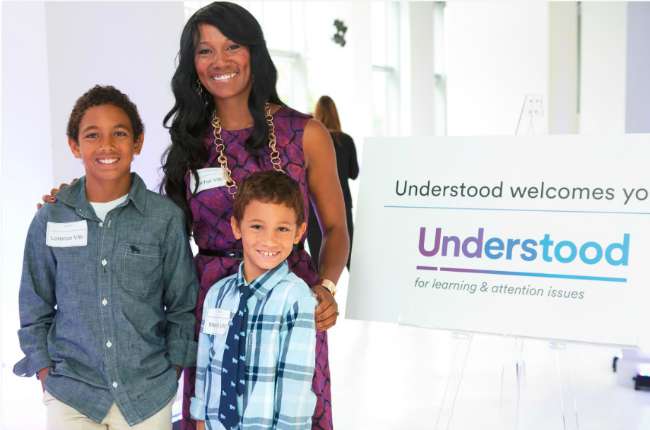 Back-to-School Tips and Tech from a Mom Who's Been There
We have been chatting a lot about Back To School lately. It's that time of the year. Are you ready? Is this an exciting time for you and your kids? Or is Back To School time stressful? Hard? Make your child nervous? Anxious? If you are the parent of a child that has learning or attention issues, back to school time may bring about it's own challenges. But it doesn't have to. I was actually contacted by Understood.org last month who requested for me to share a guest post regarding Back To School Tips and Tech and I am honored to share it with you!
Be sure to check out the apps listed below, I love that they are separated out into age groups. My son actually has anxiety, so I am very thankful to learn more about Understood.org and to start taking advantage of the resources.
Thank you to Rachel Vitti for sharing this article:
Rachel Vitti is the mother of four children ranging in age from 6 to 12. As a former teacher, Rachel has a passion for education and learning. To advocate for kids with learning and attention issues, she joined the Parent Advocacy Council of Understood.org, a comprehensive online parenting resource for learning and attention issues.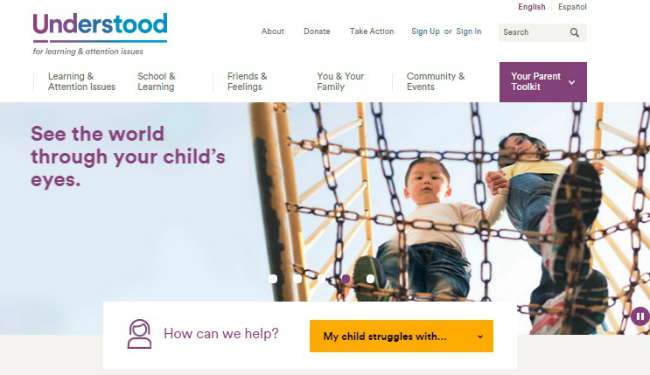 The back-to-school time of year can be fun and exciting. But for parents of kids with learning and attention issues, a new school year can bring added challenges.
For my two sons with dyslexia, a new school year always brings extra anxiety. So we work carefully to get them ready, both academically and emotionally.
We really start planning the return to school about a month out. This helps my kids feel prepared and ready to get back to the classroom. Understood.org has excellent resources for parents planning the back-to-school transition.
Both my kids' schools invite students and their families to open houses. This is a great opportunity for kids to meet the other students—and for parents to meet one another, too. Fellow parents are such a valuable resource! Their kids are in the same classes, they have the same experiences and they can provide support for the parenting journey.
Technology Can Help Make Learning Fun
Learning can and should be fun. We get a lot of books through Bookshare for the iPad to help our kids gear up for the school year. Creative games and apps can help as well. My kids love using apps to create their own movies—creating scripts and dialogue can really strengthen their writing skills.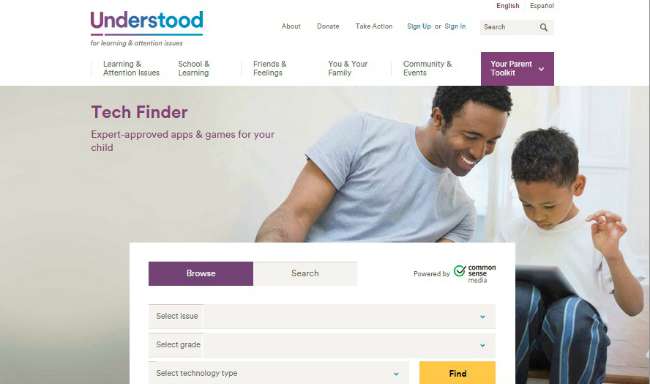 For parents looking to kick-start their child's learning in a fun way this school year, Understood.org has an innovative Tech Finder Tool that provides expert-approved apps and games with an educational twist. This customizable tool lets parents search based on their child's age, issue (e.g., attention/hyperactivity, reading, math, etc.) and preferred technology type. They can also read reviews from other parents. This is just one of many parenting resources available at the 2015 Webby Award–winning family and parenting site.
Below are just a few highlights of the best free apps and games for continued learning: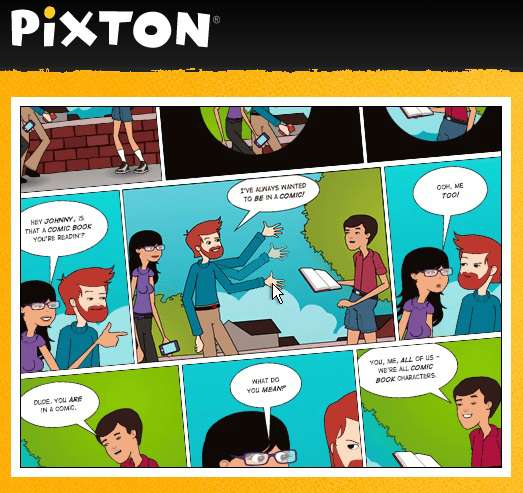 Free Learning Apps and Games for Tweens and Teens
Pixton: This is a free site where kids make comics that they can print or share online. Some of the comics posted on Pixton have been viewed thousands of times! The site has a wide range of tools for choosing settings and creating characters and dialogue.

Skills: Writing, social skills including conversation

Get the Math: This award-winning site teaches kids how to solve real-world problems using math. Get the Math engages kids by tapping into their interests, with topics like "Math in Fashion" and "Math in Basketball."
SuperBetter: This game-like tool helps teens build resilience and stay motivated to take daily steps toward their goals. SuperBetter can be used to break negative patterns and improve self-image.

Skills: Hyperactivity/impulsivity, organization, planning time and management

Free Learning Apps and Games for Grade-Schoolers
Toontastic: Kids who love stories or cartoons will enjoy this app. Toontastic makes it easy for grade-schoolers to create animated films, record their own dialogue and set it all to music. Audio instructions guide kids through the process, step by step.

Skills: Writing, social skills including conversation

Shadow Puppet Edu: Going on a fun summer outing? Use this app to encourage your child to do some writing. It's a great tool for creating cool slideshow presentations.

Skills: Writing, organization, planning and time management

Project Noah: This online platform allows kids to submit nature photos to help global wildlife research. To use Project Noah, kids must create an account, so it's important to have adult supervision. Kids can take and upload photos of anything in nature, like insects, flowers or animals.

Skills: Organization, planning and time management
Fun for All Ages
PowerMyLearning: From grammar to geometry to ancient Greece, this site has hundreds of activities that can help keep kids' academic skills from getting rusty over the summer. The educators at PowerMyLearning have selected reputable sites for high-quality activities.

Skills: Reading, writing, math


Help your child ease back into the swing of things this school year, find out what games and apps will best support their learning needs with Understood.org's Tech Finder Tool. And, if you think your child could be struggling with a learning or attention issue, learn more from the expert advice, parent community and interactive tools at Understood.org.
Have a great school year!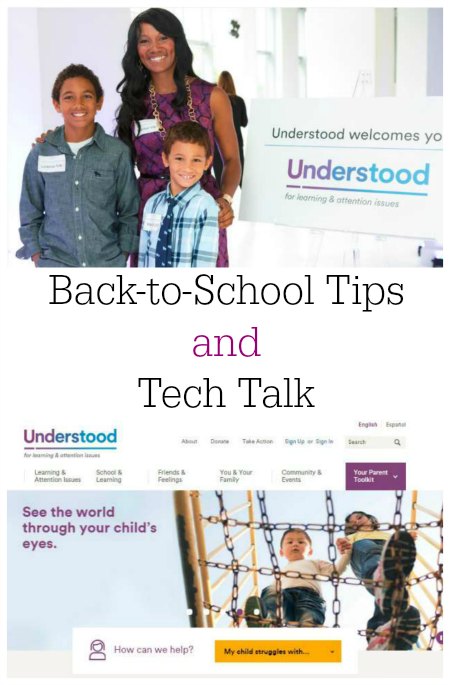 How will Understood.org help you and your family this Back To School Season?
Be sure to follow Understood.org on Facebook, Twitter, Pinterest, and Google+ to stay up to date with more regarding working with learning and attention issues for you and your children.
And be sure to follow Food Wine Sunshine on Facebook, Twitter, Pinterest, Google + and Instagram for recipes, fun tips and more 🙂