(Last Updated On: June 25, 2019)
Disclosure: Post sponsored by Sandra's All Natural Chicken. All delicious ideas and tips are my own!

Back To School Meal Planning Tips
It's Back To School time. Are you ready? I know my kids aren't – they would be happy with another few weeks…ok, so let's be honest – they would be happy if it was Summer All Year Long 😉 But, in a few short weeks the kids will be headed back and my schedule will be flipped upside down! I'm sure you are thinking the same way – and since dinner time is usually a big question on everyone's mind, I thought I would share some Back To School Meal Planning Tips in hopes to make your days a bit easier!
Plan Your Meal Schedule
Keep it simple, easy and affordable. Write it down!
Family Night Theme Ideas
Taco Tuesday anyone? Themes are always fun and no one ever seems to get tired of them 🙂
Use Leftovers
Use leftover chicken in a pot pie, use left over pork for BBQ Pork Sandwiches…you get the idea
Have Everyone Help
Have kids help set the table, make the salad, even with clean-up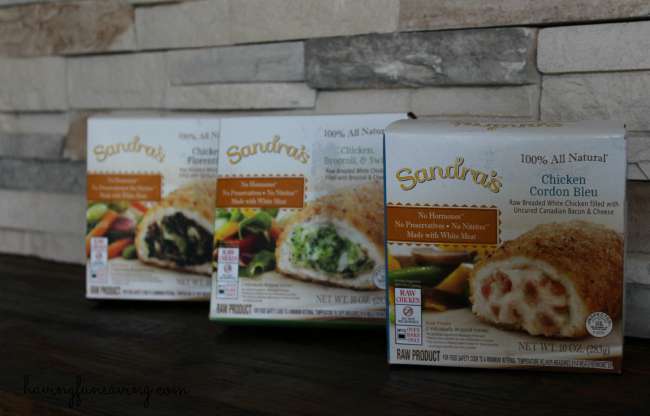 Have Quick and Easy Meals in the Freezer
While we all love the idea of being able to make meals from scratch every night, it's just not possible! That's why I am thankful that Sandra's Chicken is 100% Natural, made with white meat, and have NO hormones nitrates, or preservatives. And that is a meal that I can feel good about giving my family. They are going to need all the nutrition they can get to get used to all that studying and homework again 😉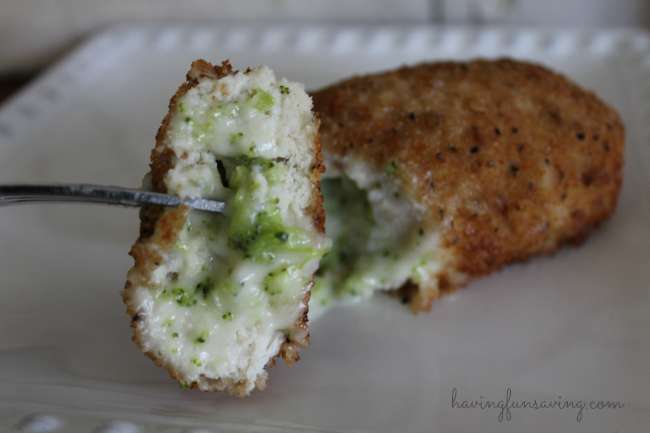 There are three Sandra's Chicken varieties to try:
Chicken Cordon Bleu – Whole grain breaded chicken breast meat filled with a delicious blend of natural Canadian bacon and cheese – This is my son's favorite
Chicken Broccoli & Swiss – A delicious blend of white chicken breast meat, broccoli and swiss cheese coated in whole grain breading – This is my daughter's favorite
Chicken Florentine – Tasty white chicken breast meat, filled with spinach and cheese, coated in whole grain breading – And… this one is my favorite!
Grab your Sandra's Chicken Printable Coupon
For Us Publix shoppers, here's a deal you can't miss starting on 8/13/15:
Sandra's All Natural Stuffed Chicken Breast, Assorted Varieties, 10 oz, BOGO $4.99
-$1/1 Sandra's All Natural Chicken Entree Products printable coupon
Total = $1.50 a box! Stock up those freezers for Back To School!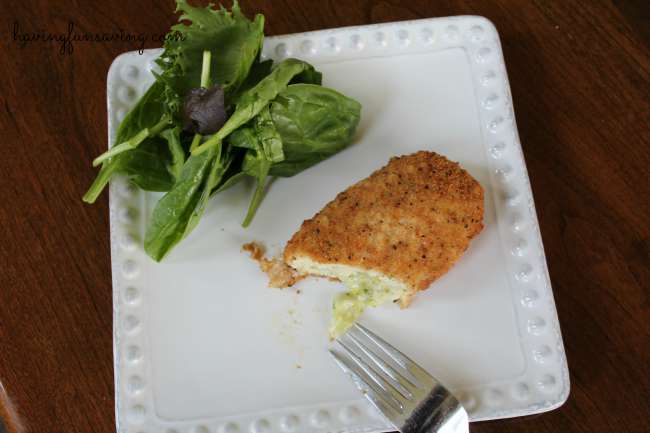 Sandra's Chicken is ready from Freezer to Oven in less than 40 minutes. Once you toss it in the oven, you have the chance make a quick side dish or a salad and then sit down with the kids and double-check their homework or just hear about their day at school!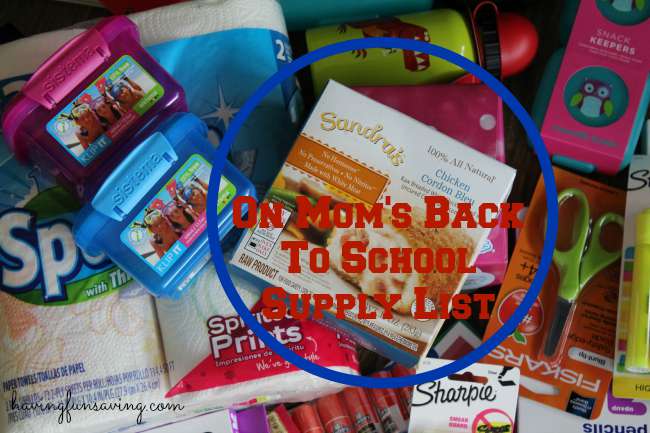 So as you get ready for this Back To School Season, make sure Sandra's All Natural Chicken is on YOUR Back To School Shopping list 😉
Be sure to follow Sandra's All Natural Chicken on Facebook and Twitter to stay up to date with some wholesome deliciousness.
While you are at it, check out all the delicious recipes on Food Wine Sunshine and follow me on Facebook, Twitter, Pinterest, Google + and Instagram.
What are some of your favorite Back To School Meal Planning Tips?