(Last Updated On: July 3, 2019)
If you are in the market for an SUV, check out the Audi Q7. It is built to last, it is built for fun, it is built for families…it is designed for you.

Audi Q7 – For Family, For Fun, For Me
Confession, I have never driven an Audi. While my husband and son have said time and time again how "awesome" they are, I have never thought much about them. I like a vehicle that offers a lot of room. We have two kids and I like to be able to haul all their stuff and all their friends. I really enjoy being the mom that let's everyone ride in her car, the mom that says SURE, we can go there, and YES you can bring a friend. So, I have always driven bigger SUVs. Always.
So, when I had the amazing opportunity to check out the Audi Q7 thanks to Tampa Bay Bloggers and Audi Tampa, I asked my husband and son if they would like to check out all the cool features and see how it drove. Both answered with a definite YES. Me, I was pretty leery, I mean it can't possibly have enough room for me…
The moment you walk into Reeves here in Tampa, it's hard not to be in awe of all the amazing cars. The sports cars caught my attention first, but there it was… The Audi Q7. Sitting in the back corner calling out to me, asking me to just give it a try.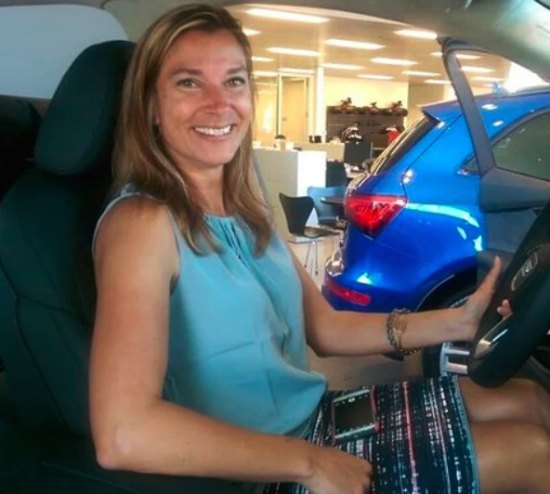 So, I hopped in.
I tested out the leg room, asked questions about the engine size, gas mileage, the stereo system (BOSE is standard and there are almost 20 speakers in this baby!), I checked out how many grocery bags and much baseball equipment would fit in the back, how many kids could fit in the 3rd row, what were the safety features, and more.
I slowly became impressed.
My dad is a "gear-head" and he raised me right. I know about engines, oil changes, gas mileage, etc. It takes a lot to impress me. Well, this German-Engineered beauty did it. Not right away, but it did. We were able to take it for a quick test drive, and the ride was nice, but it was when I was able to drive for a day or two when I realized the Audi was built for comfort, built for longevity, built for fun, built for families, built for me.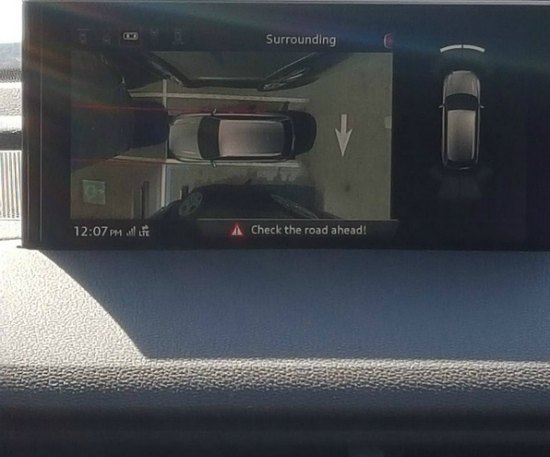 There are a ton of features on the Audi Q7.
Air conditioned and heated seats
Child locks
HUGE moonroof, had to take a selfie!!
Power third row
Lots of storage
Fuel efficiency
Digital and customizable cockpit
360 degree cameras
The stereo system
Supercharged 333 horsepower engine
And more…LOTS more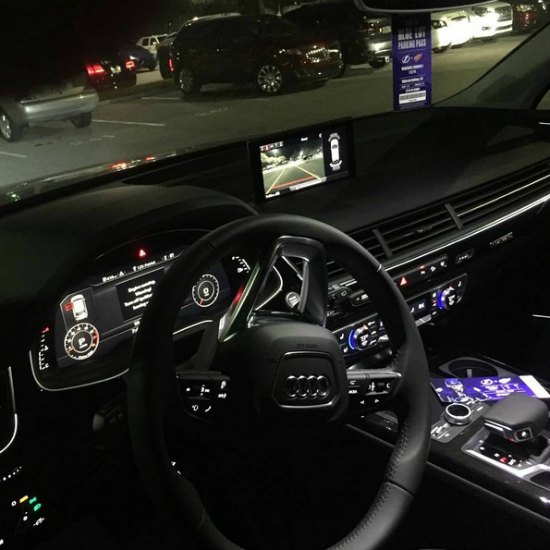 But what sold me?
The look
When I get a new car, I have to like the way it looks. The Audi Q7 is sleek and hot.
It's built to last
I am not one of those people that wants a new car every 2 years. I want a car that is quality and is built to still run after 24,000 miles. German-engineering.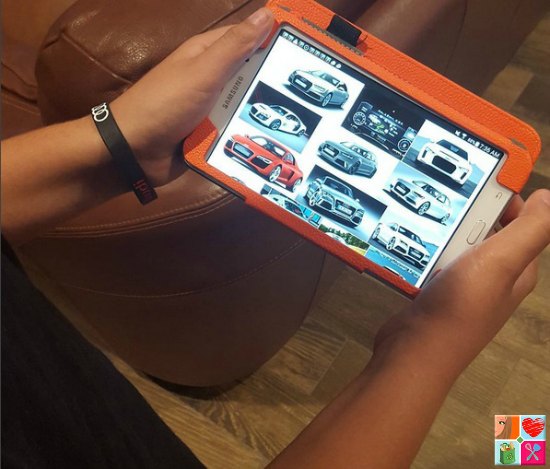 The look on my son's face
I told the kids I was going to look at the Audi Q7, but I didn't tell them that there was a possibility I could drive one home for a few days. When I picked them up at school, my son was grinning from ear to ear! His first words "Yeah, mom, I could totally get used to this." We had to give the Audi Q7 back to Reeves a few weeks ago, and he is STILL pointing out every Audi he sees and is researching them online. Did I mention he is 11? It's too darn cute.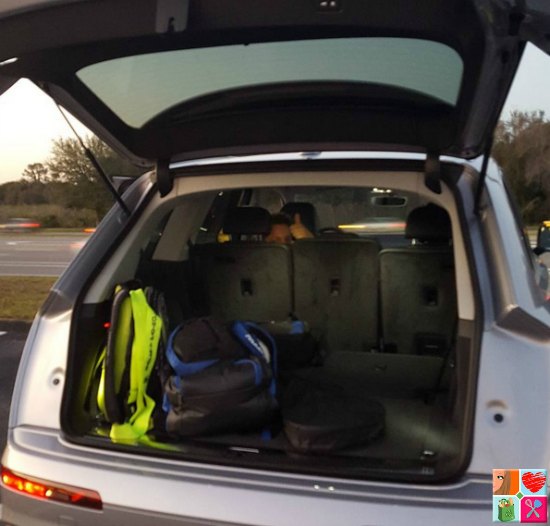 So, if you are looking for a SUV, I strongly recommend checking out the Audi Q7. Take it for a spin, and let me know what you think. If you are in the market for a sports car, Audi has ya covered there too 😉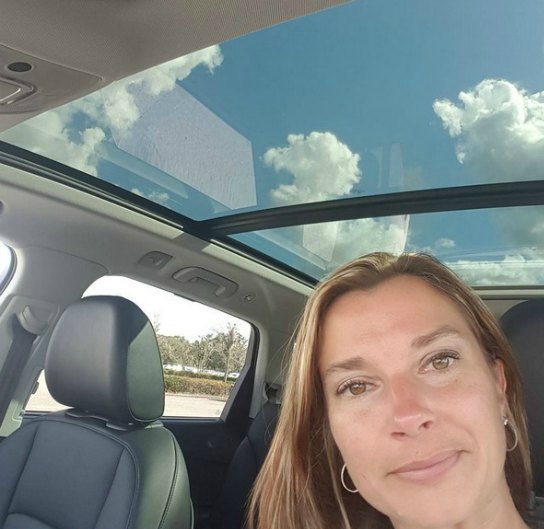 If you are in the Tampa Bay area, be sure to stop into Audi Tampa at Reeves. They will definitely take care of you and handle questions you may have. Don't forget to take that test drive!
Follow Audi Tampa on Twitter, check out Reeves on Instagram and of course, check them out online to stay up to date with everything you want to see in your next new vehicle.
Check out all the helpful tips here on Food Wine Sunshine and follow me on Facebook, Twitter, Pinterest, Google + and Instagram.
While I am thankful for my relationship with Tampa Bay Bloggers and Audi Tampa for giving my family this experience, all opinions are 100% our own.