(Last Updated On: February 25, 2020)
I've partnered with Procter & Gamble and Source Naturals as part of an Influencer Activation and all opinions expressed in my post are my own.
*These statements have not been evaluated by the Food and Drug Administration. These products are not intended to diagnose, treat, cure, or prevent any disease.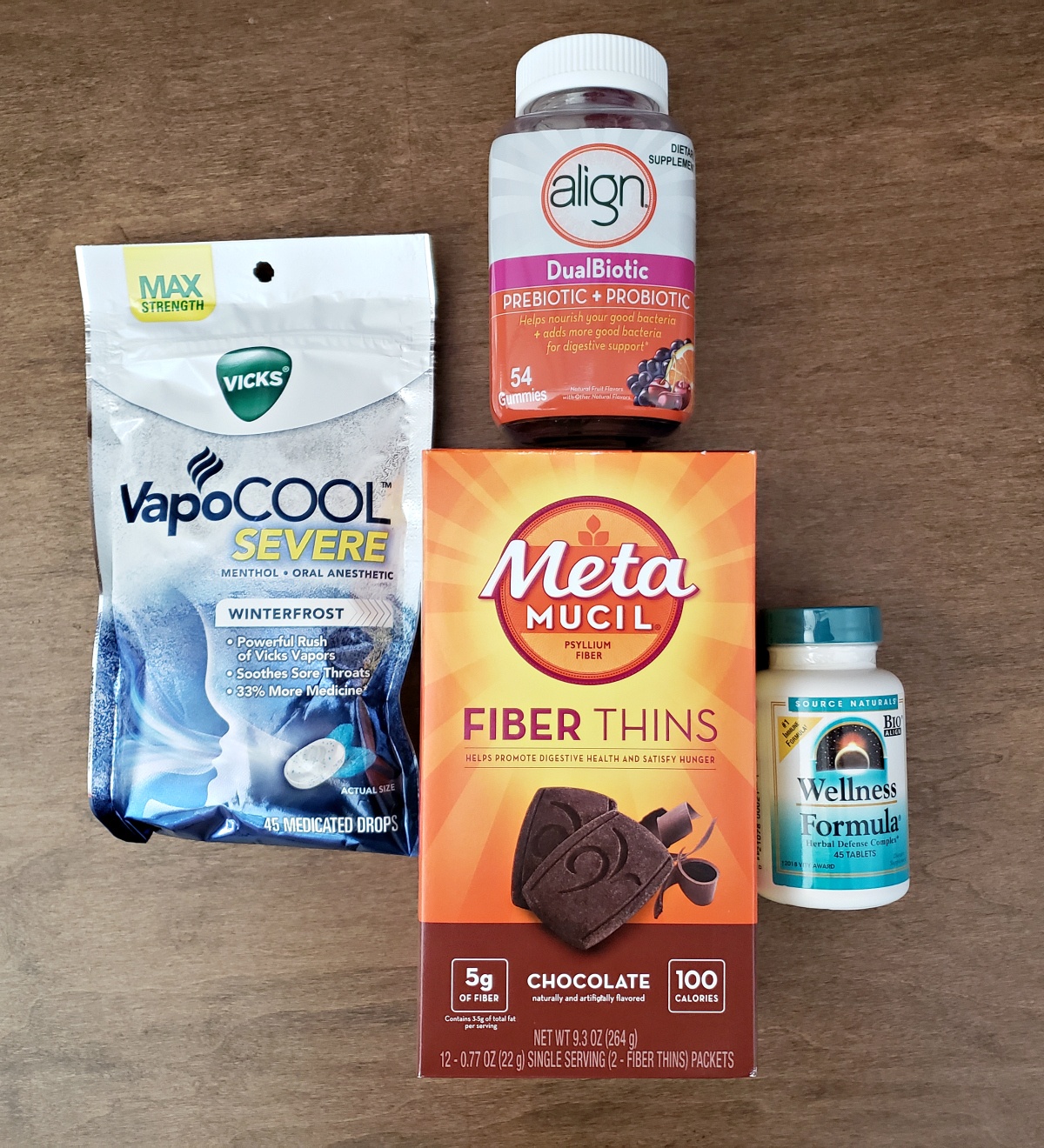 Tips for a Healthy Digestive System
Your gastrointestinal tract is responsible for food digestion. But did you know that about two-thirds of your immune system is in your gastrointestinal tract? That means a highly functional immune system has a lot to do with our gut health. So, being proactive with our digestive health is very important to keeping our immune system strong. When our immune systems are strong, we can go about doing the things we enjoy most. Playing with the kids. Going for a run. Finding a new trail to explore. Enjoying time with friends and family. Leading a healthy lifestyle starts with taking care of our insides.
Here are 9 Tips to Maintain and Improve Your Gut Health
Drink More Water
We all know that we "should" be drinking at least 8 glasses of water a day, but how many of us are actually successful at doing that? Drinking water not only helps to keep us hydrated, but it also helps to keep our digestive system running smoothly. Drinking plenty of water helps to prevent constipation, and bloating, as well as helping to remove toxins from the body.
Eat Healthy
This one should also be a no brainer right? If we want our bodies and digestive system to perform at their best then we need to give them healthy fuel to run on. Lean protein, a large variety of fruits and vegetables, and healthy grains are essential for overall health and especially for gut health.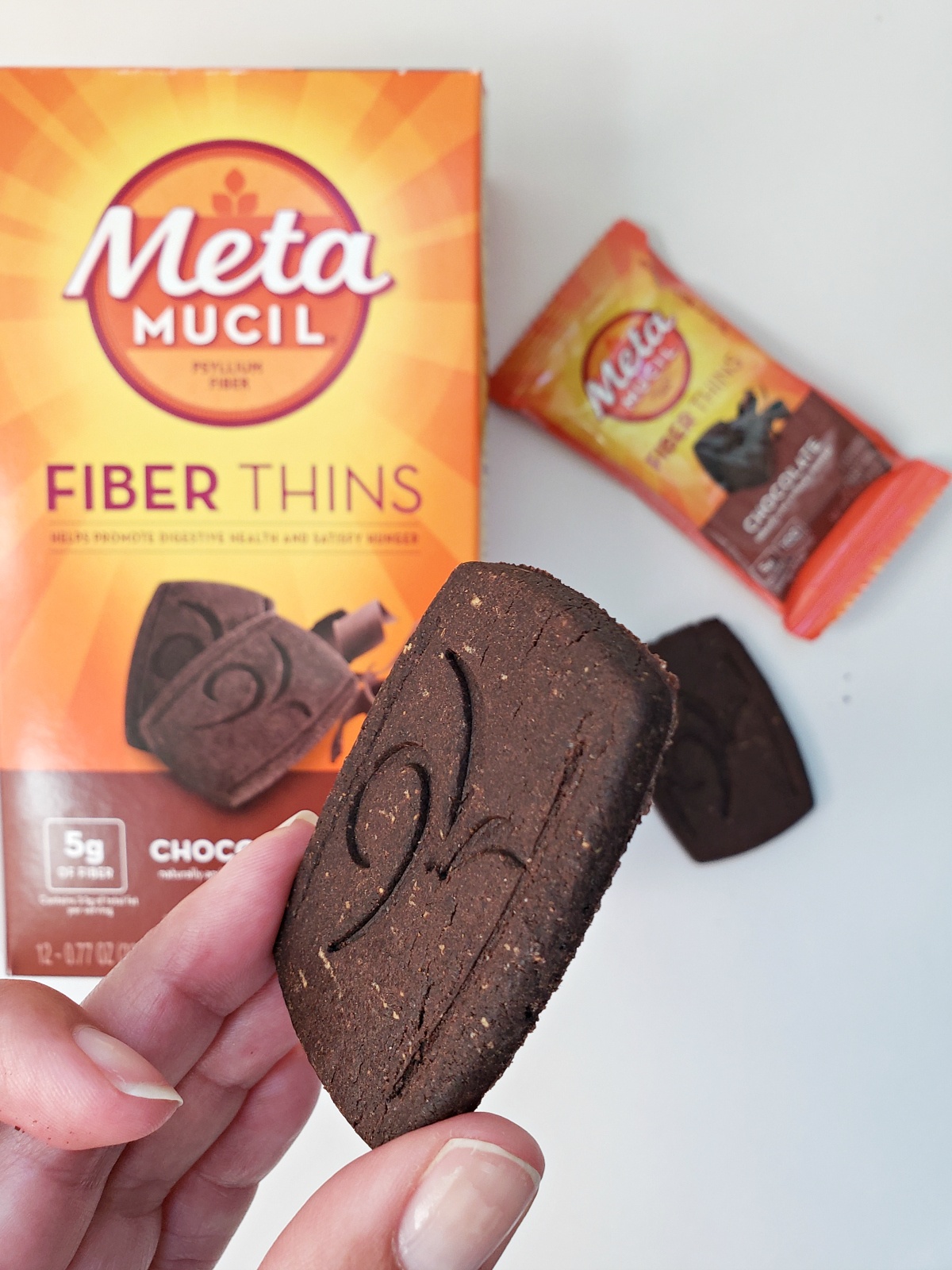 Get Plenty of Fiber
Fiber is a huge part of having good digestive health and on average most adults only get 40 to 50% of the recommended daily allowance each day. You can get the fiber you need by eating plenty of fruits and vegetables, as well as from whole grains, nuts, and legumes. If you find that you aren't able to eat enough of these foods to fulfill your daily requirements Metamucil Fiber Thins are a delicious way to add 5 grams of fiber with just 100 calories per serving (4 g total fat) to your diet. I have found that the added fiber from Metamucil helps satisfy my hunger and helps remove the waste that weighs me down. Metamucil Fiber Thins contain 20% of your daily recommended value of fiber. So if you need a little extra help adding fiber to your daily meal plan, reach for Metamucil, it is the #1 doctor-recommended fiber brand.
Take Care of Your Mouth
When you are thinking about being proactive for your digestive health it may seem strange to focus on your teeth and gums. Having regular dental check-ups in addition to brushing and flossing your teeth daily is an important part of keeping your digestive tract working at it's best. Harmful bacteria from your teeth and gums can find their way into your digestive system and cause problems for the good bacteria in your gut.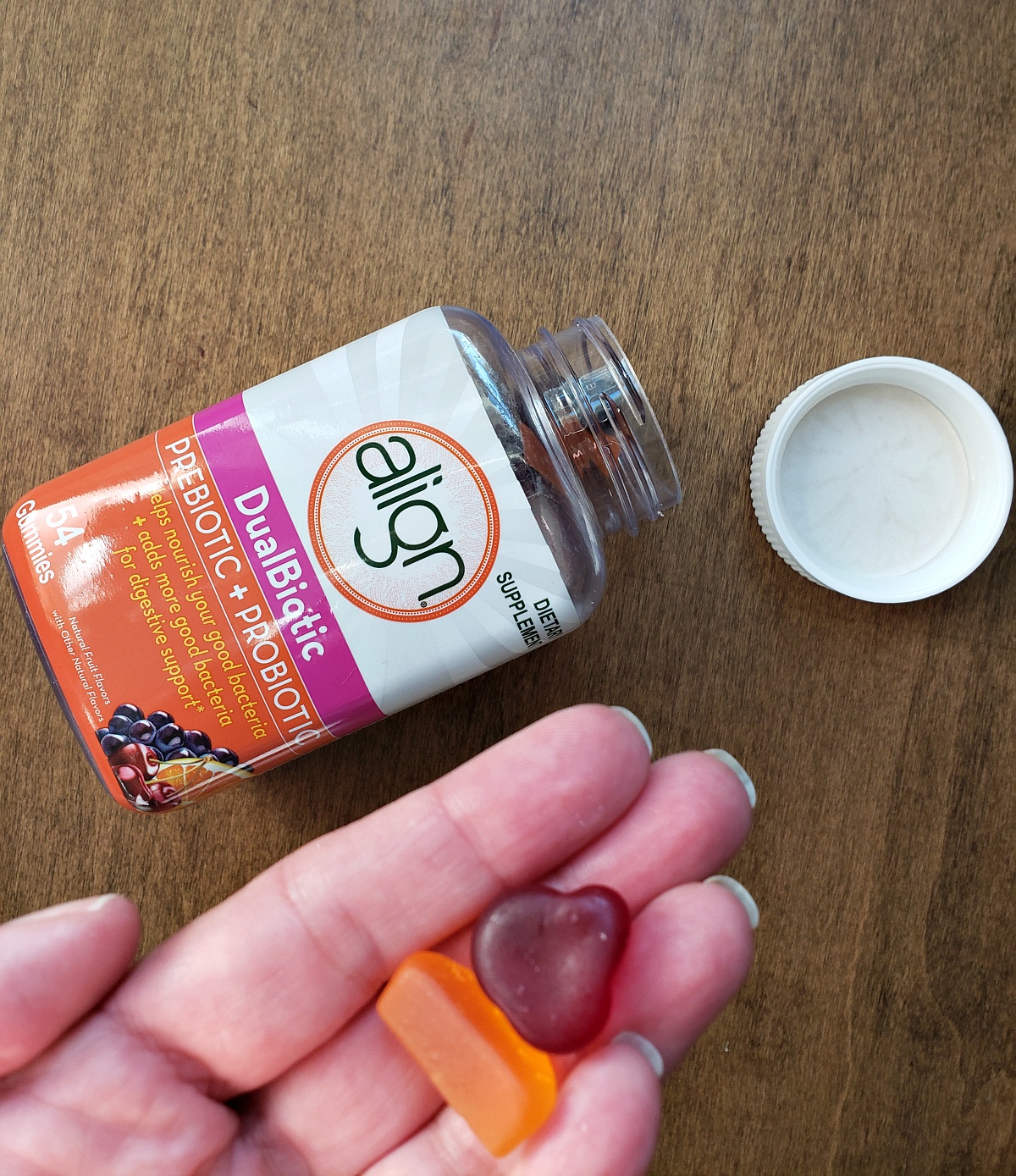 Take Prebiotics and Probiotics Daily
When you are focusing on being more proactive about the health of your gut prebiotics and probiotics should be a part of your daily routine. Prebiotics are a type of fiber that the human body cannot digest and they serve as food for probiotics. Probiotics are microorganisms, including bacteria and yeast, that live in colonies in the gut. When prebiotics and probiotics are taken together it is called microbiome therapy. I am currently taking Align Dualbiotic Gummies, it is actually a prebiotic and probiotic all in one so I don't have to try to remember to take two different products! Taking just two a day helps support a healthy gut and they have less than 1g of sugar per gummy. They are easy to chew and naturally flavored, making these gummies that prebiotic fiber, inulin, to help nourish good bacteria in your digestive system a must in my house.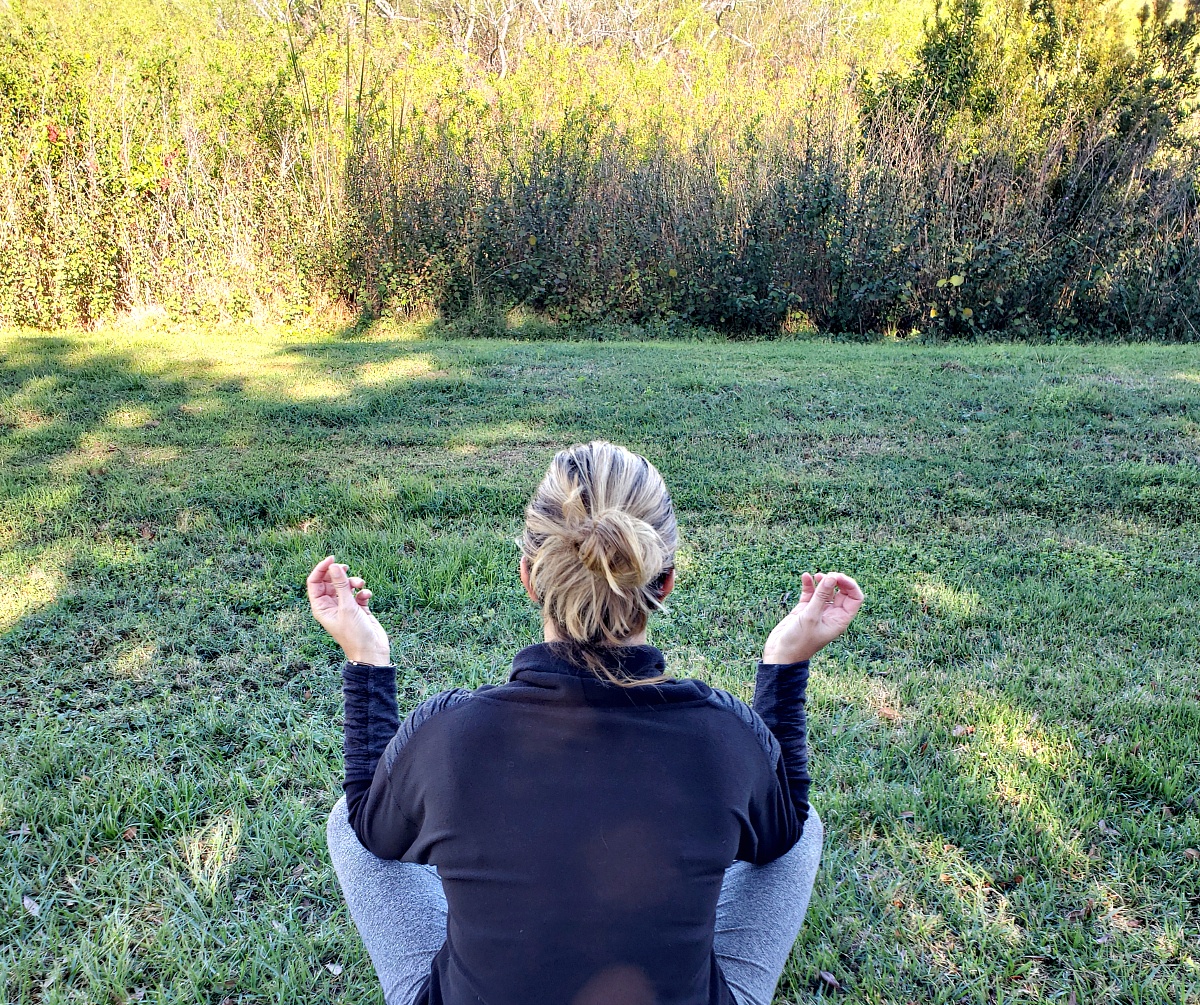 Practice Yoga
In addition to increasing your flexibility and strength, which will benefit your health, yoga can also help to improve your digestive health. There are several yoga poses or asana's that are specifically designed to relieve digestive discomfort such as bloating, and constipation by increasing blood flow to the digestive tract.
Use Spices Regularly
Spices give our foods a variety of flavors, but they can also be beneficial to your digestive health. Spices help to rid the body of bad bacteria in the digestive system without harming the good bacteria that we need. Try using garlic, turmeric, ginger, cayenne, rosemary, cumin, and cinnamon in the meals that you prepare. In addition to boosting your digestive health most if not all of these spices have been found to have other beneficial health effects as well.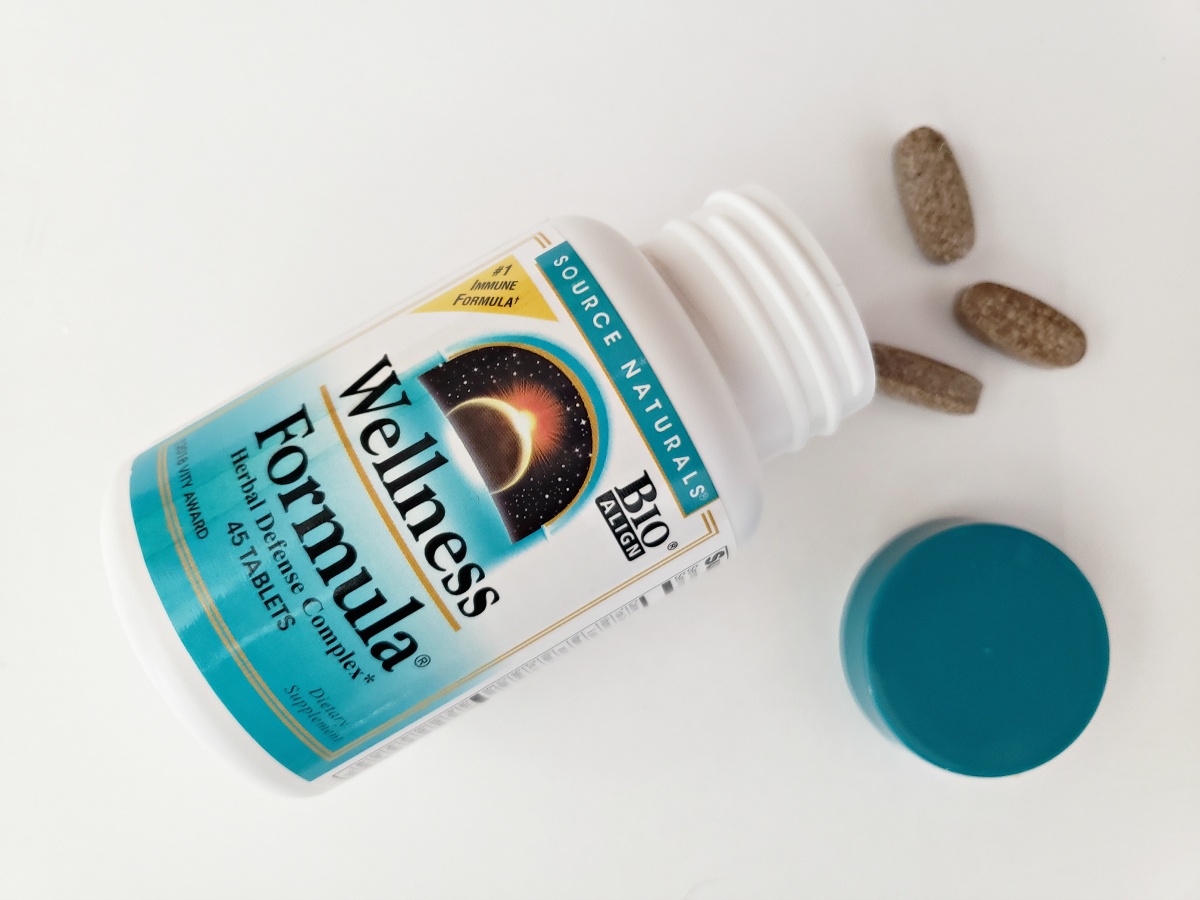 Consider Herbal Supplements
I know I mentioned adding herbs and spices to your meals can improve your gut health, but if you aren't good at always remembering adding in the extra flavors to your recipes or smoothies, then a supplement may be the right option for you. I grabbed Source Naturals® Wellness Formula® the last time I was at Walmart, they were actually the first to deliver high-potency vitamin C plus 25 more key nutrients and time-tested herbs all in one product. All those vitamins and herbs help support immune health, and promote normal mucus production in your respiratory system, they also help to keep white blood cells healthy from free radicals, promote a healthy response to stress, and support a healthy respiratory system. That's a lot of good all in one supplement! Leading a healthy lifestyle, and trying to get everything done during the day is hard, Source Naturals® Wellness Formula® supports our bodies, our immune systems and helps us to Live Unstoppable™.
Eat Dark Chocolate and Foods Rich in Polyphenols
Everyone needs an excuse to eat more chocolate right? Well, if you are trying to be more proactive about your gut health you do have a reason to eat more chocolate, as long as it is dark chocolate. Dark chocolate contains polyphenols that when digested travel to your gut and feed the microorganisms that live there. Other foods that contain high levels of polyphenols are almonds, broccoli, blueberries, green tea, red grapes, and wine made from red grapes. Red wine and dark chocolate anyone? It's for your digestive health after all 😉
There you have it, some easy tips to help you to be more proactive about your digestive health. Remember that the healthier your digestive system is the healthier you will feel overall and the more energy you will have. Start taking steps to improve your digestive health today!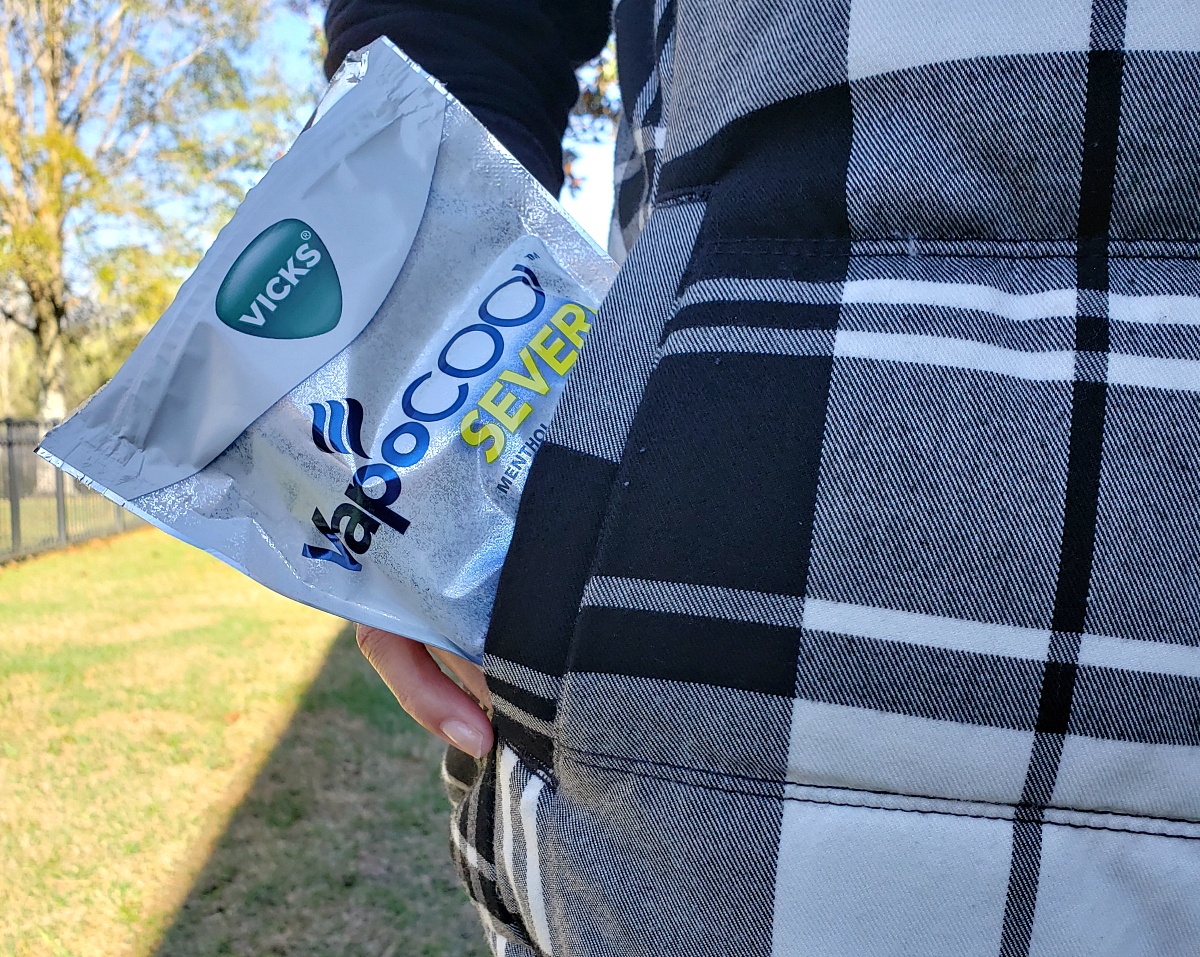 Sometimes, no matter how hard we try to stay proactive in taking care of yourselves and our immune systems, we still catch an occasional cold or get a sore throat. I know it happens to me. That's why I keep Vicks VapoCOOL SEVERE Drops in the house and in my vest pocket. Vicks VapoCOOL SEVERE Lozenges gives me maximum relief thanks to a powerful rush of Vicks, with 33% more medicine* when I need it most. That targeted intense cooling and powerful numbing treatment tackles sore throat pain fast. Be sure to keep a couple with you at all times too!
Be sure to check these products out at your local Walmart and at WalmartHealthSupport.com!
What is one of your tips for maintaining a healthy digestive system?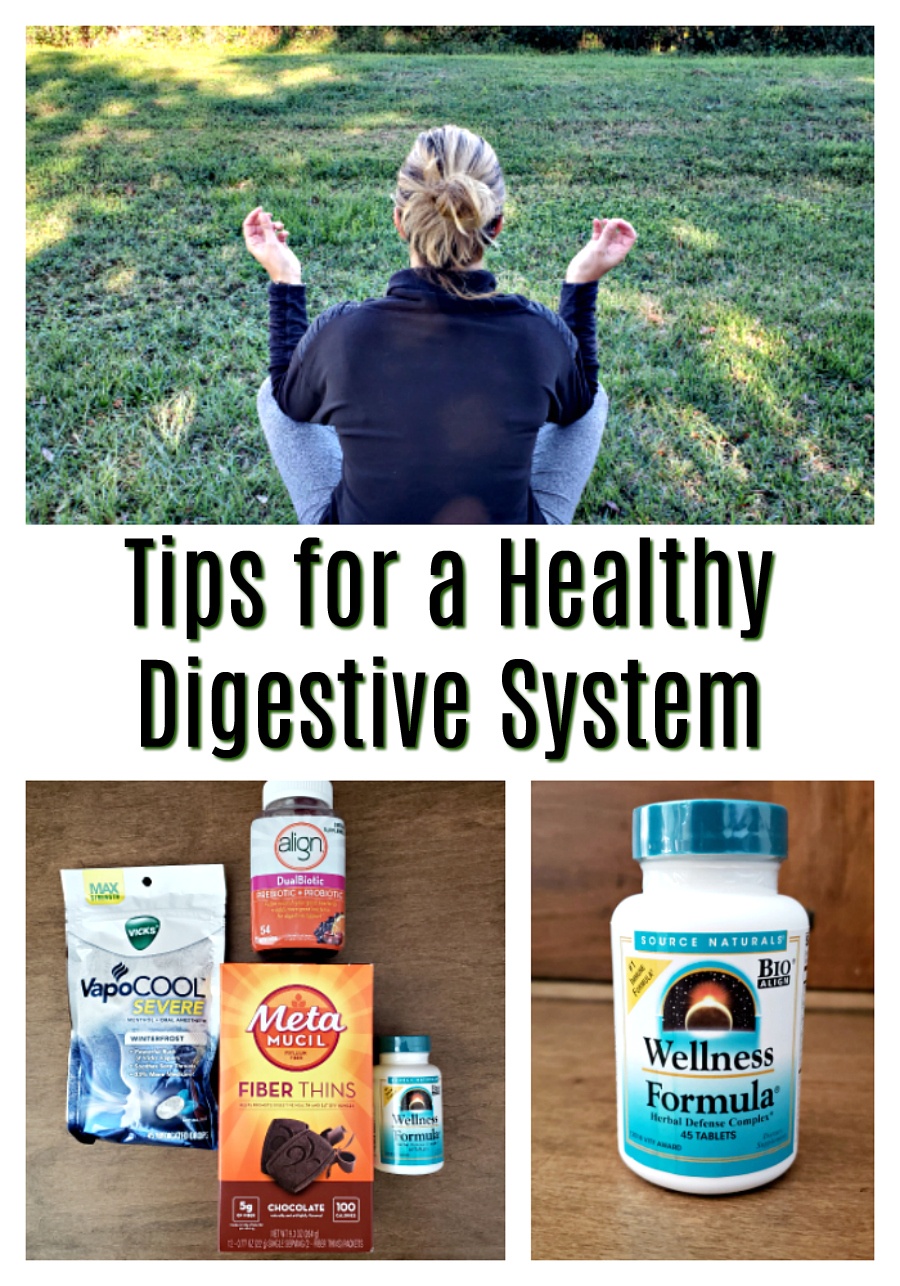 Be sure to check out all my healthy lifestyle recipes on Food Wine Sunshine and follow me on Facebook, Twitter, Pinterest, Google + and Instagram for more fitness motivation tips.
*Versus VapoCOOL HydraSoothe Drops