(Last Updated On: January 22, 2021)
Are you a sports mom? There are essentials that all baseball moms need, check out these 10 Things Every Baseball Mom Needs. This post is sponsored by BODYARMOR as part of the Mom It Forward Influencer Network. However, all thoughts and opinions are my own.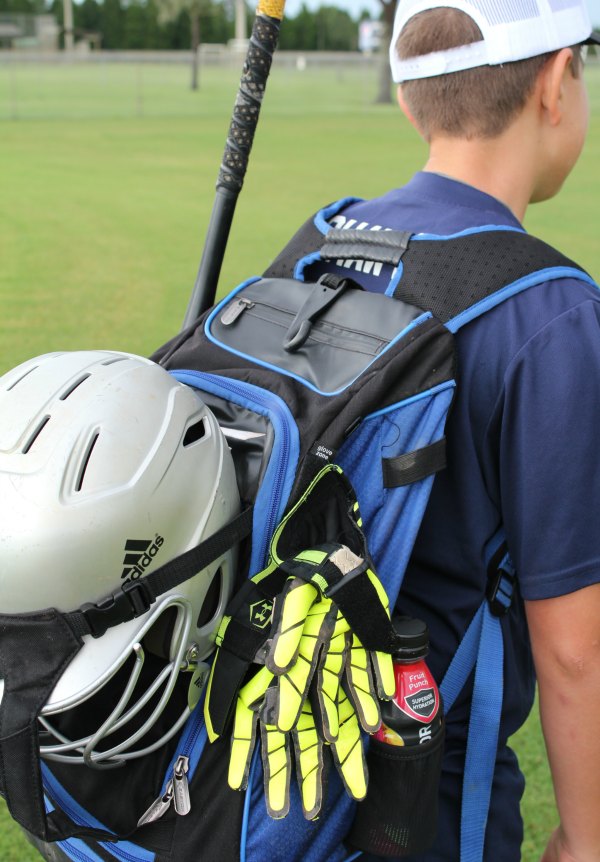 10 Things Every Baseball Mom Needs
My son signed up for baseball for the first time a few years ago. He was a little late to the game, as many kids here in Tampa start playing baseball before they can walk. He decided to make the switch from soccer to baseball, my heart was broken at first, as I loved watching him play soccer, we are now officially a proud baseball family! As a baseball mom, there are several things I always have with me when we head to the baseball field, so if you have a child in sports too, be sure to have these baseball essentials with you every time you head out to your baseball game.
10 Things Every Baseball Mom Needs
Drinks – And lots of them. It is not only hot for your baseball player who is wearing a helmet for several hours, but it's out for you and your family and friends that are watching the game. It's very important, for everyone, to stay hydrated. My son always brings a half gallon water jug and I bring extra water and BODYARMOR with me. Stay away from the sugary drinks, for your sports star and you!
Sunscreen – Be sure to have sunscreen spray, lotion, and a face stick. I find that if I find it in a bag I am less likely to forget it 😉 Protect yourself and your loved ones from the damaging rays of the sun. And make sure you reapply sunscreen frequently, baseball games can last several hours.
Healthy Snacks – Your baseball player may want a snack before the baseball game or after. And you may want a healthy snack during the game. We love cuties, grapes, and cut up strawberries. If I have a little extra time I make homemade fruit roll-ups, they are way better for you than store-bought sweets.
Something To Sit On – Chairs if your field doesn't have bleachers, bleacher chairs, or a blanket/towel. Those metal bleachers are hard! Once baseball season starts we keep at least 2 or 3 camping chairs in the back of the truck so they are always there.
Equipment – A good baseball bag complete with everything your baseball player needs: bat(s), mitt(s), balls, batting gloves and a helmet. Before we leave the house my son has his cup on. My son has two baseball bats, his mitt, his helmet and his batting gloves in his bag, having them all together helps us to remember everything. Don't forget baseball shoes and a pair of slides. Kids wear the baseball slides up to the field and put on their baseball cleats once they get to the baseball dugout.
Band-aids – First Aid kit is good too, but band-aids at the minimum. You never know when your child will need one or someone else's. There always seems to be a cleat accident or a batting blister that pops.
Something For Siblings – My daughter gets bored about 30 minutes into my son's baseball game, so I make sure she brings a book or something with her to keep her entertained for the next 2 – 3 hours.
Bug Spray – If you go to a night game and forget the bug spray, you'll be sorry! I swear the mosquitoes here in Florida can carry you away.
Sunglasses/Hat – To help block the sun and protect your eyes. In fact, it's not a bad idea to have both!
Camera/Phone – You have to be ready to capture those killer catches and hits! And if you are at a baseball tournament and have time to kill in between games, your phone can keep you entertained for a few 😉
I told you all that my son broke his arm at high school baseball tryouts, besides being one of the hardest things I have had to go through as a parent (surgery on your kid is heart-breaking!) it has also started us back over in preparing for baseball. After months of physical therapy and one-on-one baseball training, my son is back in baseball and these baseball essentials are back in my to-go baseball bag. He has been preparing for the day he can walk back out on the field and we are so proud of him! I even have a couple Baseball Mom shirts this season. Baseball mom shirts are so fun and there are so many to choose from! I scored one on Amazon and another from a baseball mom at one of his games. I love supporting local businesses when I can.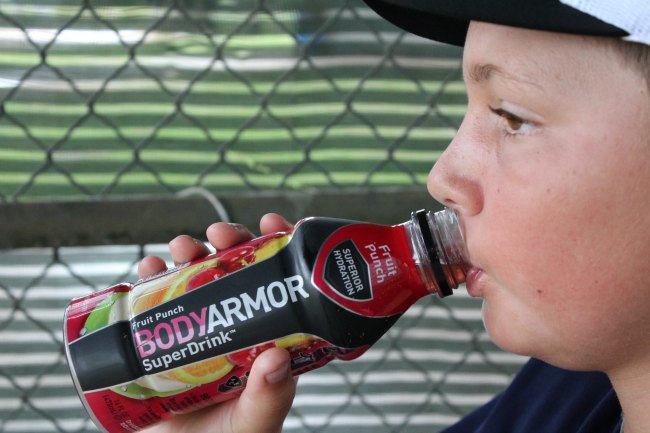 Since we have about three games a week and a practice or two, I like grabbing BODYARMOR at Sam's Club. They have a big 15-pack that let's me stay stocked up. Are you familiar with BODYARMOR? It's a premium sports drink with potassium-packed electrolytes, coconut water and vitamins – and has no artificial flavors or sweeteners. It provides superior hydration, so it's a must for this baseball mom! BODYARMOR comes in 9-great tasting flavors: fruit punch, orange mango, strawberry banana, tropical punch, blackout berry, mixed berry, grape, watermelon strawberry and lemonade. So, there is a flavor that everyone is bound to love, my favorite is fruit punch but my daughter really likes lemonade and my son also likes the fruit punch.
BODYARMOR is a better alternative to traditional sports drinks, because it contains no artificial flavors or sweeteners and has potassium packed electrolytes, vitamins and coconut water. Coconut water is low in calories, sodium, and has high amounts of potassium. Potassium is good for us and our sports players because it helps regulate the body's fluid balance and muscle contractions. Potassium is actually one of the most important minerals in our body.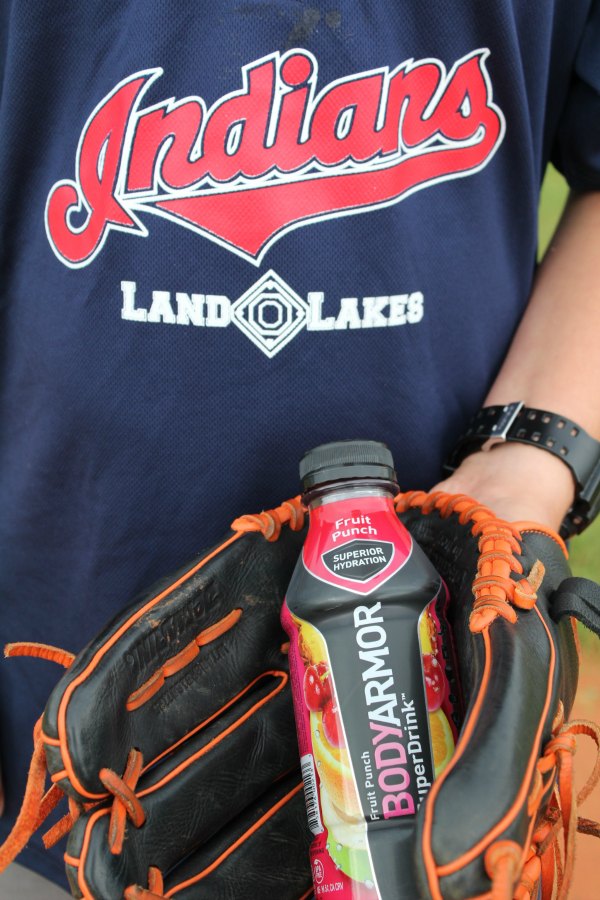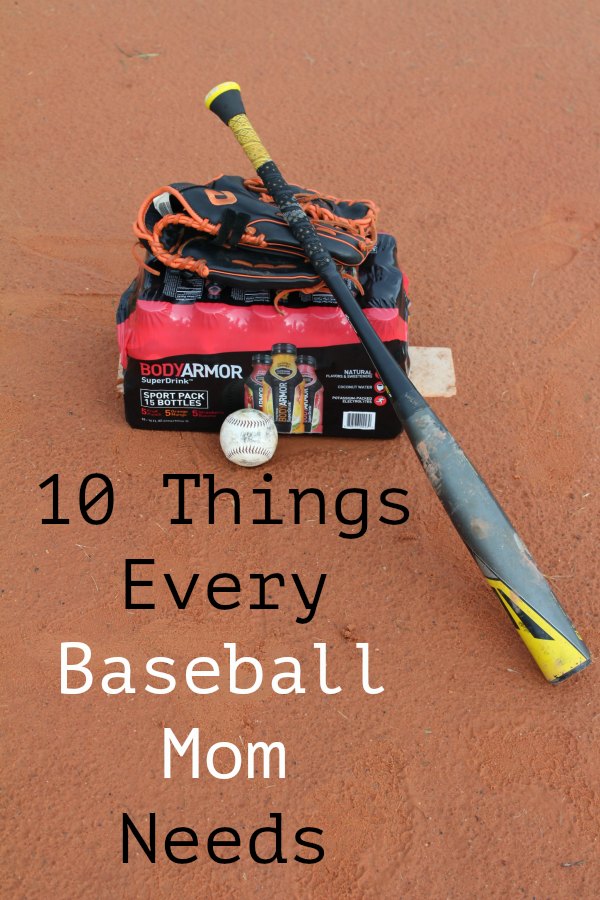 Stay social with BODYARMOR by following on Facebook and Twitter. While you are at it, find Food Wine Sunshine on Facebook, Twitter and Pinterest for more helpful tips and healthy recipes! And be sure to follow me on Instagram.
What is one of your must-haves as a sports family? Are you a baseball mom too?