(Last Updated On: July 1, 2019)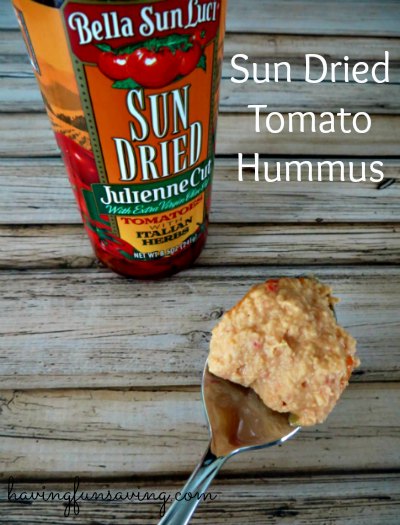 Sun Dried Tomato Hummus Recipe
I love hummus, I think it is a absolutely perfect dip for chips, crackers, carrots, squash, zucchini and more! It's also good on a burger or sandwich! I recently had the opportunity to review Bella Sun Luci Sun Dried Tomatoes and the first thing I wanted to do was make my own Sun Dried Tomato Hummus.
Now, I will admit that I never made hummus before and I was completely amazed on how easy it was! I mean, it was ready in just MINUTES! And I only needed three ingredients 😉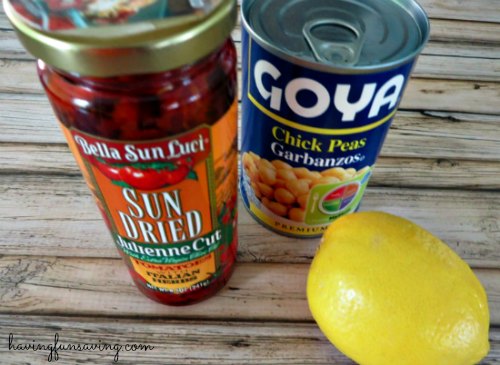 Now, here's the Sun Dried Tomato Hummus Recipe:
Sun Dried Hummus Recipe
Author:
Prep time:
Cook time:
Total time:
Ingredients
3 tablespoons of Sun Dried Tomato Julienne Cut with Extra Virgin Olive Oil with Italian Herbs
1 clove garlic
1 (19 ounce) can garbanzo beans – drained and rinsed
3 tablespoons lemon juice
1 teaspoon salt
Instructions
Place the garlic, lemon juice, salt, and sun dried tomatoes in a food processor
Mix for 30 second – 1 minutes until garlic is chopped
Add in beans
Blend until smooth
Enjoy!
Notes
Cook time is blending time on the recipe
Garbanzo beans were $1 at my local grocery store, the lemon was $.33 – and I had the Sun Dried Tomatoes in my pantry…so this delicious recipe cost me under $1.50! How fun is that?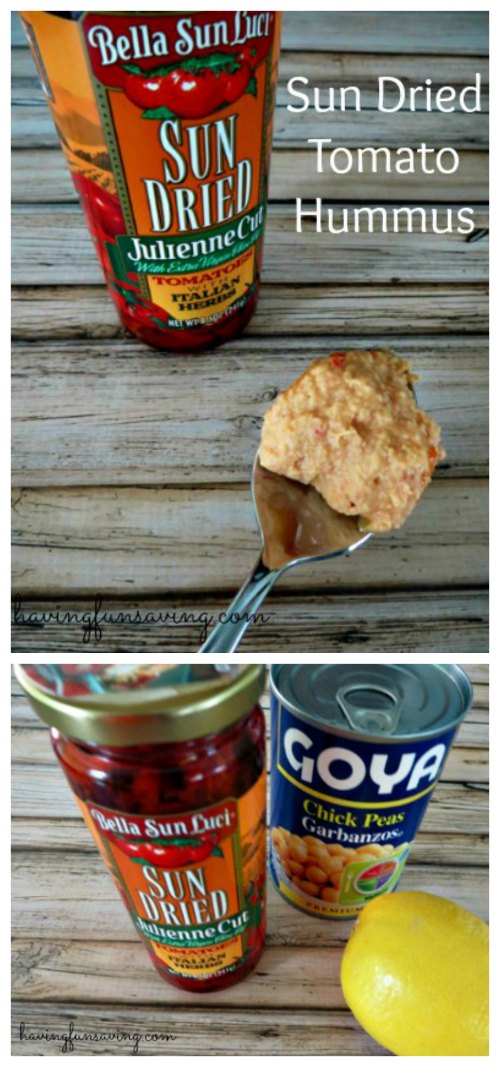 Have you ever made your own hummus? What are some of your favorite varieties? Make sure to let me know if you try this Sun Dried Tomato Hummus Recipe – I would love to hear your thoughts!
Find Food Wine Sunshine on Facebook, Twitter, Pinterest, and Google + and check out all my delicious recipes.