(Last Updated On: April 4, 2023)
Filled with Southern charm, delicious eats and plenty of things to do and see, Savannah is a excellent vacation destination. Here's how to plan the perfect weekend in Savannah Georgia.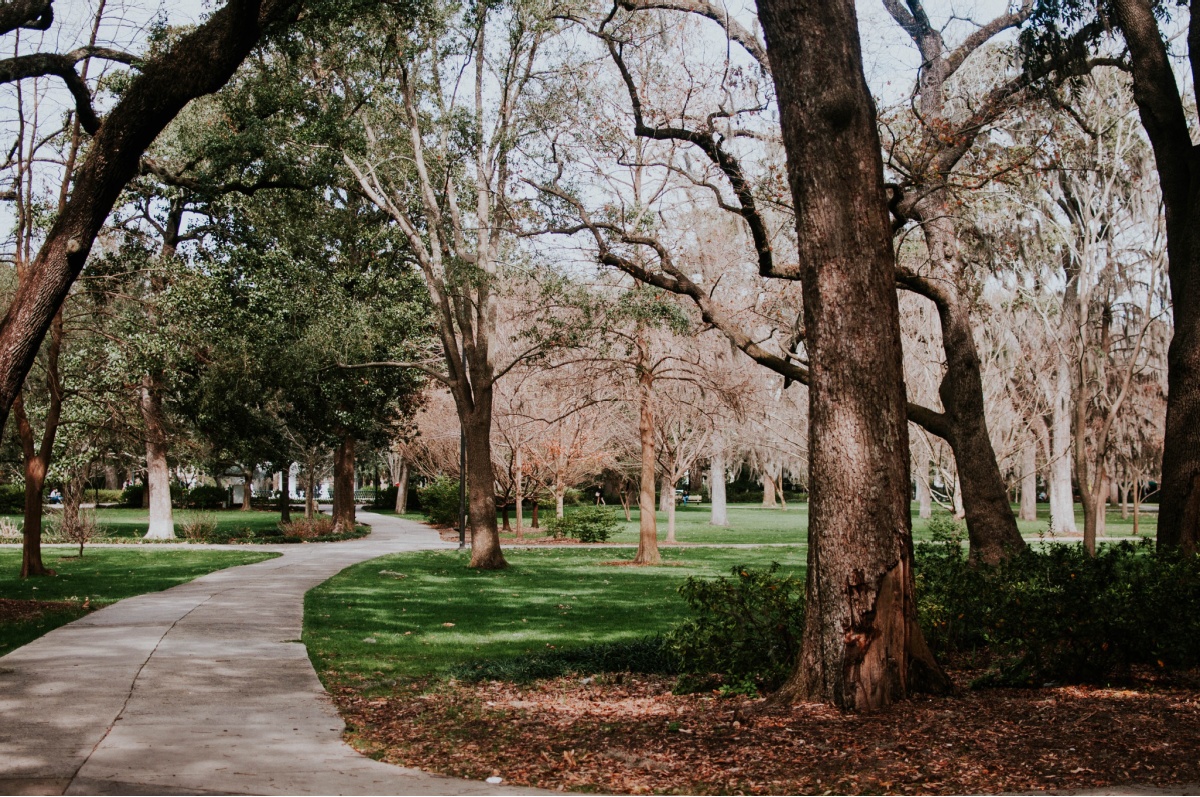 How To Plan A Weekend In Savannah
Savannah, Georgia was founded in 1733 and is one of the oldest city in the United States of America. Visitors from all around the world plan a visit to Savannah to come experience its rich history, incredible architecture, cobblestone streets, historic buildings, amazing restaurants, beautiful parks, breweries galore and much more.
Dripping Southern charm, Savannah is the perfect place to plan a weekend vacation.
Whether you are traveling alone, with your family, with your spouse or celebrating a girls weekend away, there is so much to see and things to do in Savannah! There are several unique tours available to make sure you get to see everything you want to see while you are visiting Savannah.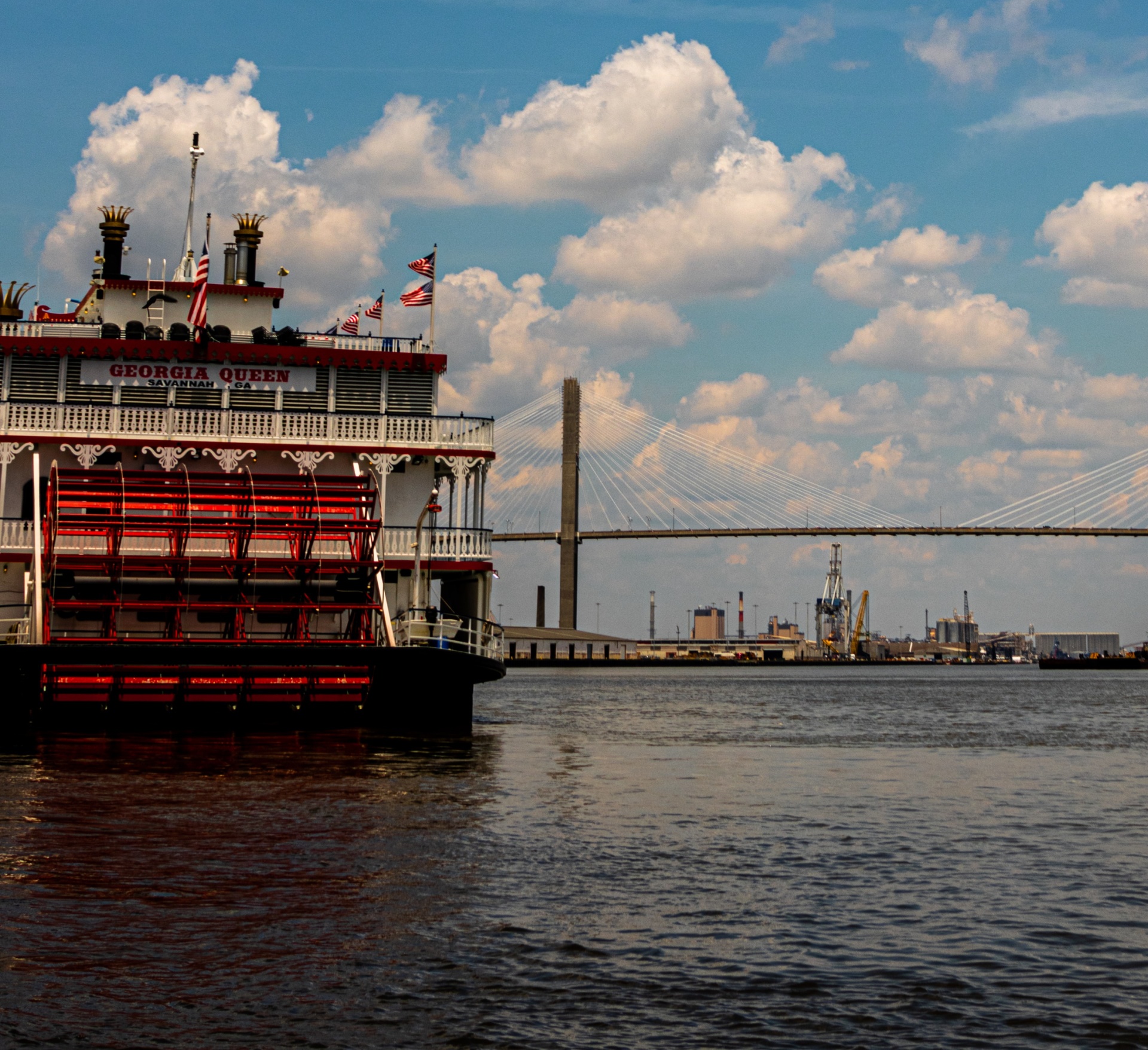 When planning a trip to Savannah, one of the first things you will have to do is decide where to stay.
Places to Stay In Savannah
If you are headed to Savannah for a vacation, I definitely recommend staying on the river. You can beat the views!
We always stay at The Westin Savannah Harbor Golf Resort & Spa. It is across the river from River Street, so it gives a little break from the action but still has the river views. They offer a free ferry ride that goes to River Street continuously throughout the day. The rooms are gorgeous and we often find ourselves in the bar for a night cap after a fun day of exploring town.
The Bohemian Hotel Savannah Riverfront, Autograph Collection is a boutique hotel that is nestled along the Riverfront. Eat at the riverside restaurant and unwind at the end of the day at the rooftop bar with an extraordinary view of the city.
The Hyatt Regency Savannah is right off of River Street, so you are just steps away from shopping, eating, exploring…and all the action. They have a nice outdoor patio where you can relax and enjoy the river views.
Once you have decided where you want to stay in Savannah, it's time to plan all the fun things you want to do!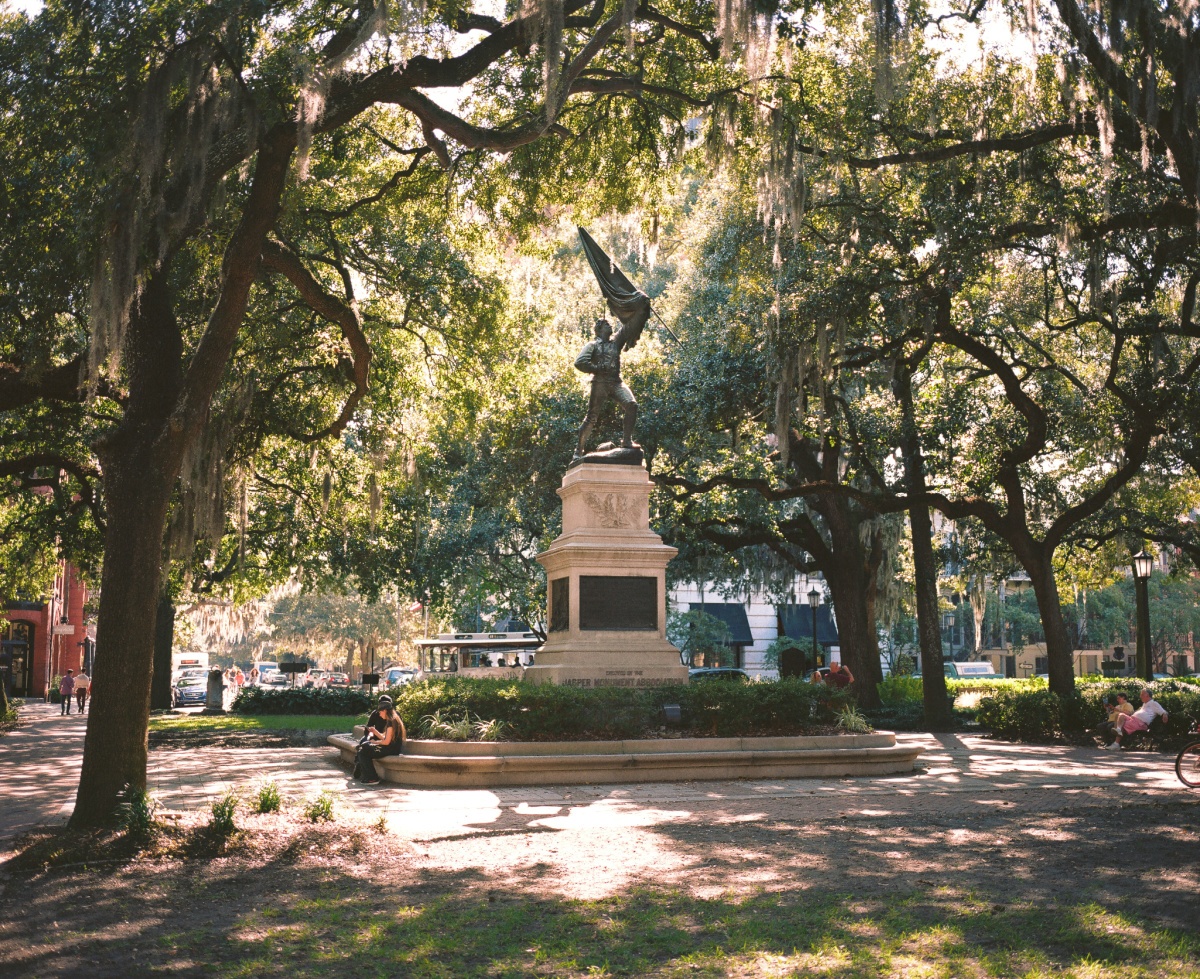 Things To Do During Your Weekend In Savannah
Savannah has plenty of opportunities to shop and window shop. My favorite place to do some shopping is on River Street. Who can resist the charm of the cobblestone roads, views of the river, boutique shops and the fact that you get a cocktail at any one of the bars and simply ask for your drink in a plastic cup and take it along with you. Shopping can definitely be more fun with a cocktail. You will find many local handmade goods, tourist trinkets and more.
While on River Street stop in the historic buildings, like Savannah Candy, take a picture with Savannah's Waving Girl in Morrell Park (Florence Martus) and see the Olympic Cauldron monument, which is the original Olympic flame from Mt. Olympus, it burned throughout the Centennial Olympic Games in Savannah.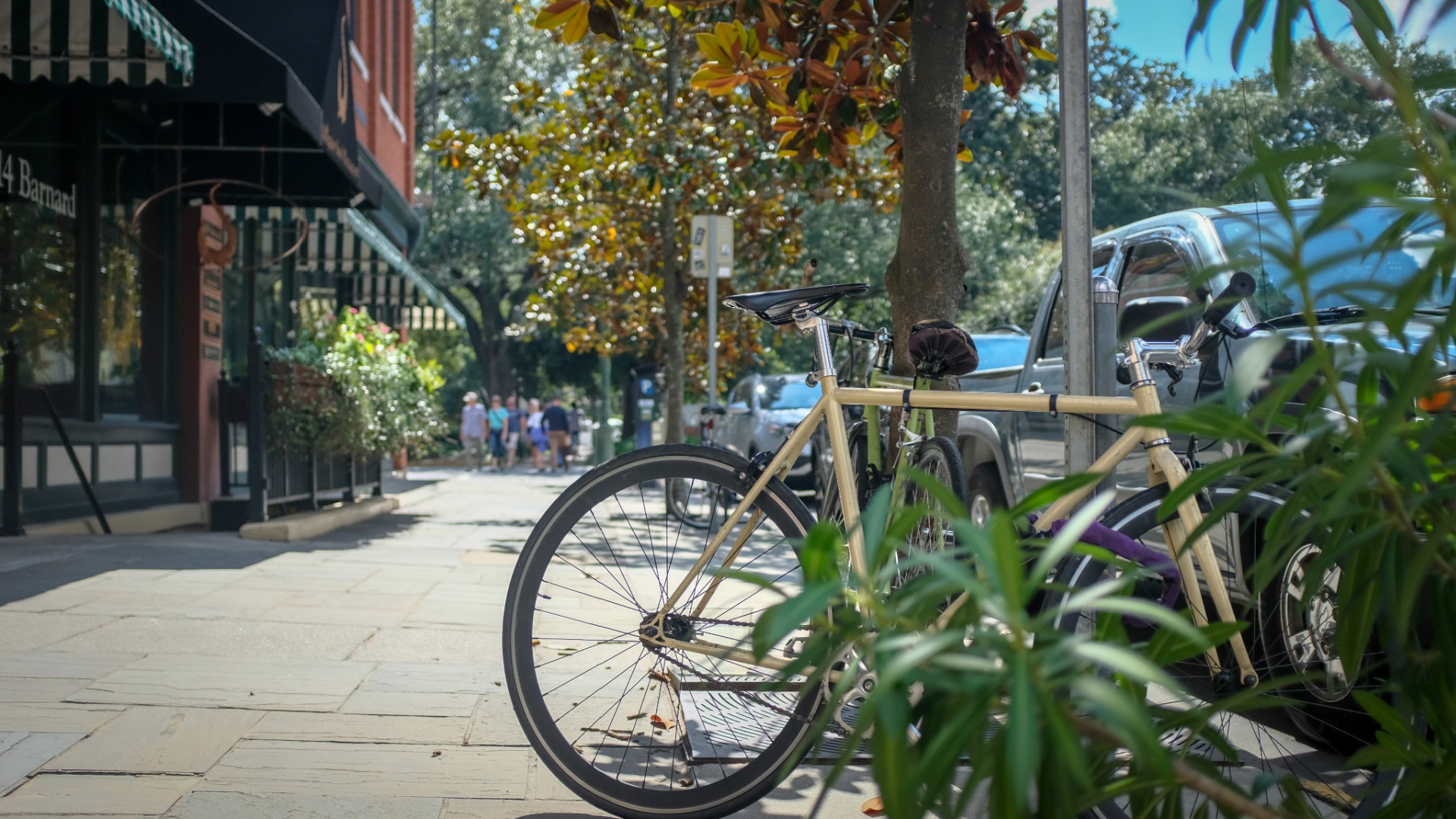 Unique Savannah Tours
Now if you are ready to take a rest from all that walking, but you still want to see more of Savannah, jump on a Savannah Slow Ride Tour. While you get to sit down, you don't get to necessarily relax. Savannah Slow Ride is a 100% pedal-powered tour of Savannah. You will get a bit of a cardio workout in while you are on the 15-person bicycle, but there are drinks to keep you motivated. Savannah Slow Ride offers a traveling tabletop with a professional tour guide and DJ. You will get the opportunity to tour Savannah and make stops at historic bars along the way. They offer three different two-hour tours; the Pub Crawl, Historic Stories and the Boos Cruise. Each tour is $35/person.
Brewery Tours
Savannah is brimming with local brews. Many of the local breweries offer tours such as; Service Brewing Company, Coastal Empire Beer Company and Southbound Brewing Company. As an added bonus, you can sip samples of their craft beers during the tour. When you are done with the tour, stay around to catch live music and play some outdoor games. Moon River Brewing Company also has really affordable brews on tap and a wonderful beer garden.
If beer isn't your drink of choice, that's okay, Savannah has you covered. You can take a free 40-minute guided tour of the Ghost Coast Distillery vodka distillery. When you are done with the tour, head to the taproom to sample some cocktails. While this is a family-friendly tour, only guests that are of legal drinking age can sample the cocktails.
Ghost Tours
Savannah is considered "America's Most Haunted Cities" after-all. Savannah has been the place of wars, fires, deadly diseases, and slavery so it's no wonder that it is to be said to be a large amount of paranormal activity here. Just walking in one of the historic cemeteries can definitely give you the chills. Whether you believe in ghosts or not, taking a ghost tour gives you the opportunity to learn more about the history of Savannah and see more of this historic town.
Haunted Savannah Pub Crawl
If you think you need a little liquid courage to take on the haunts of Savannah, then the Savannah Haunted Pub Crawl may be for you. This is a two-hour guided tour for those that are 21+ years old. This walking tour stops at several of Savannah's haunted bars and pubs. Prices start at $25 per person.
Savannah Slow Ride Boos Cruise
The 100% pedal powered tour has a ghost tour as well. This two-hour will creep past remarkable scenes from war battles, mass graves, haunted houses and landmarks. Prices are $35/person.
Trolley Tours
If you don't want to walk or pedal around the haunted streets of Savannah in the dark, jump on one of the many trolley tours. Old Savannah Tours is two-hour trolley tour that will introduce you to some the most famous spirits in Savannah. This tour will also take you inside some of the most haunted spots, including the rum cellar at The Pirate's House.
Now that you have toured and drank your way around Savannah, it's time to relax at Forsyth Park. This beautiful park is perfect for lounging in the grass, having a picnic or throwing a frisbee. Dating back almost 200 years, this park occupies 30 acres in the Historic District. The iconic water fountain at the center is a landmark in itself, but the walking trails, Fragrant Garden, and a cute cafe make for a relaxing spot on your girls weekend itinerary.
You will find the oldest public art museum in the Southeast in Savannah as well. The Savannah's Telfair Museum consists of two National Historic Landmark buildings circa 1820, the Telfair Academy and the Owens-Thomas House. You can also walk the contemporary Jepson Center, which houses unique exhibitions, tours and collections throughout the year.
If you are wanting to check out the Savannah nightlife on your weekend away, The Rail Pub is at the center of Savannah's nightlife scene. Located on West Congress Street The Rail Pub is two-story building with an outdoor courtyard, where you can often catch live music. Swing in on Friday night to score free fried chicken!
And if you are looking for a night in that may just be more fun than a night out, check out the Cocktail Boys. They are southern gentlemen, butlers, and fun bartenders that cater to bachelorette parties, birthdays, and girls' weekends. Their Boys will make and serve drinks, take and pose in pictures, pamper the bride and bridesmaids, be Spotify DJs, help with party games, and overall just make a pregame, brunch, game night, house party, or pool party wayyy more fun.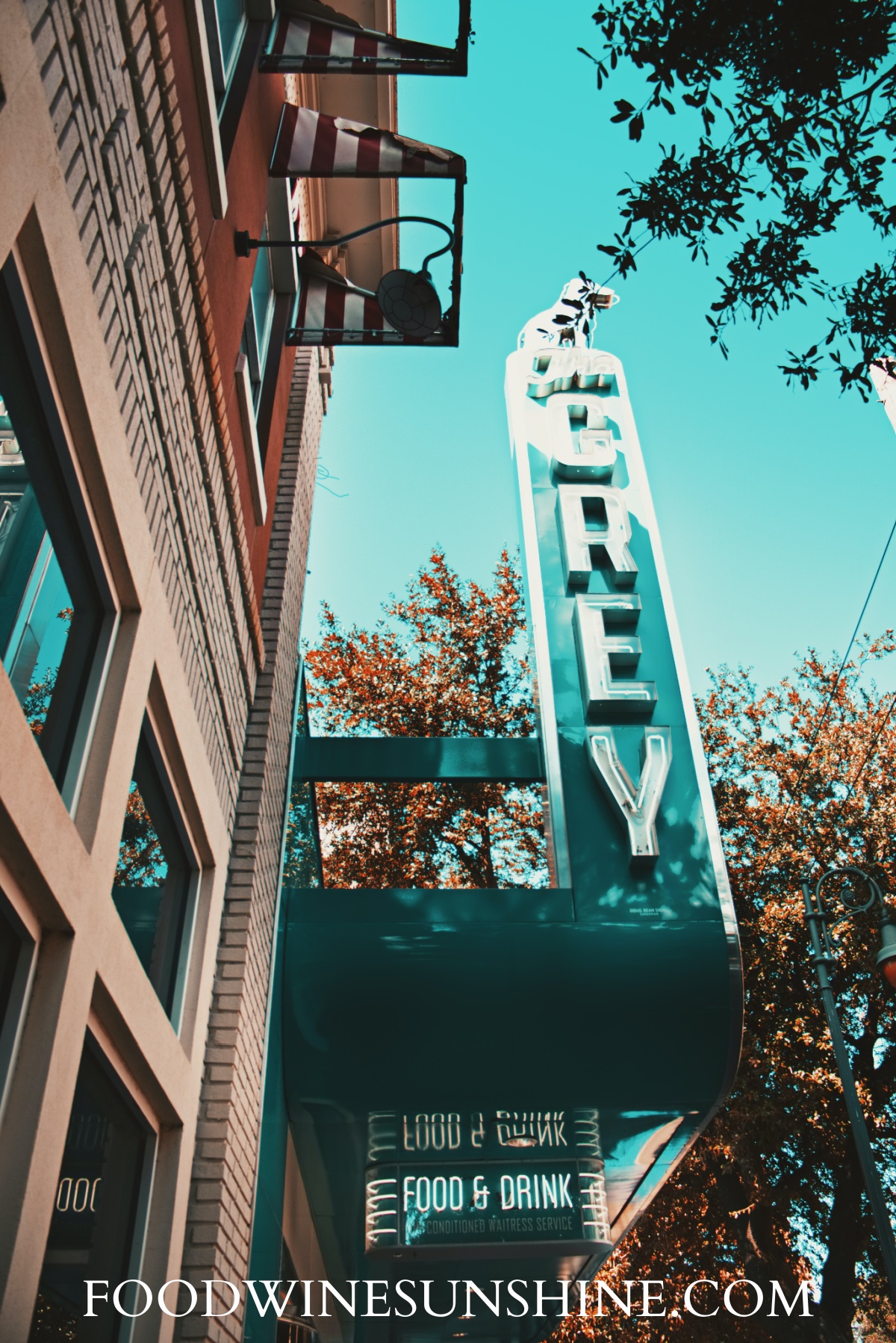 Restaurants To Try In Savannah
Treylor Park serves up a killer plate of nachos. But they aren't your typical nachos. The Nachos Grande is waffle fries, pickles, fried chicken, bacon, cheddar cheese w/ chive ranch and balsamic gastrique oh my!
The Grey is an old Greyhound bus station that now serves up five-star dishes. They serve up artfully executed menu and you will love the restored Art Deco interior and incredible service.
The Olde Pink House is a testament to tradition and history. It is located beside Reynolds Square in Savannah's only standing 18th Century mansion. The menu is tailored to the season, they are always creating with fresh ingredients. This is a fine dining restaurant, however you can request to sit downstairs where it's more relaxed and casual. That's where we usually sit 😉
Oysters are an essential part of the coastal-style cuisine in Savannah, so you can find many restaurants that serve em up restaurants, especially on River Street. The Savannah River House Seafood located in the Historic District right on River Street offers fresh local seafood and a beautiful view of the river.
What things will you be adding to your weekend in Savannah travel itinerary?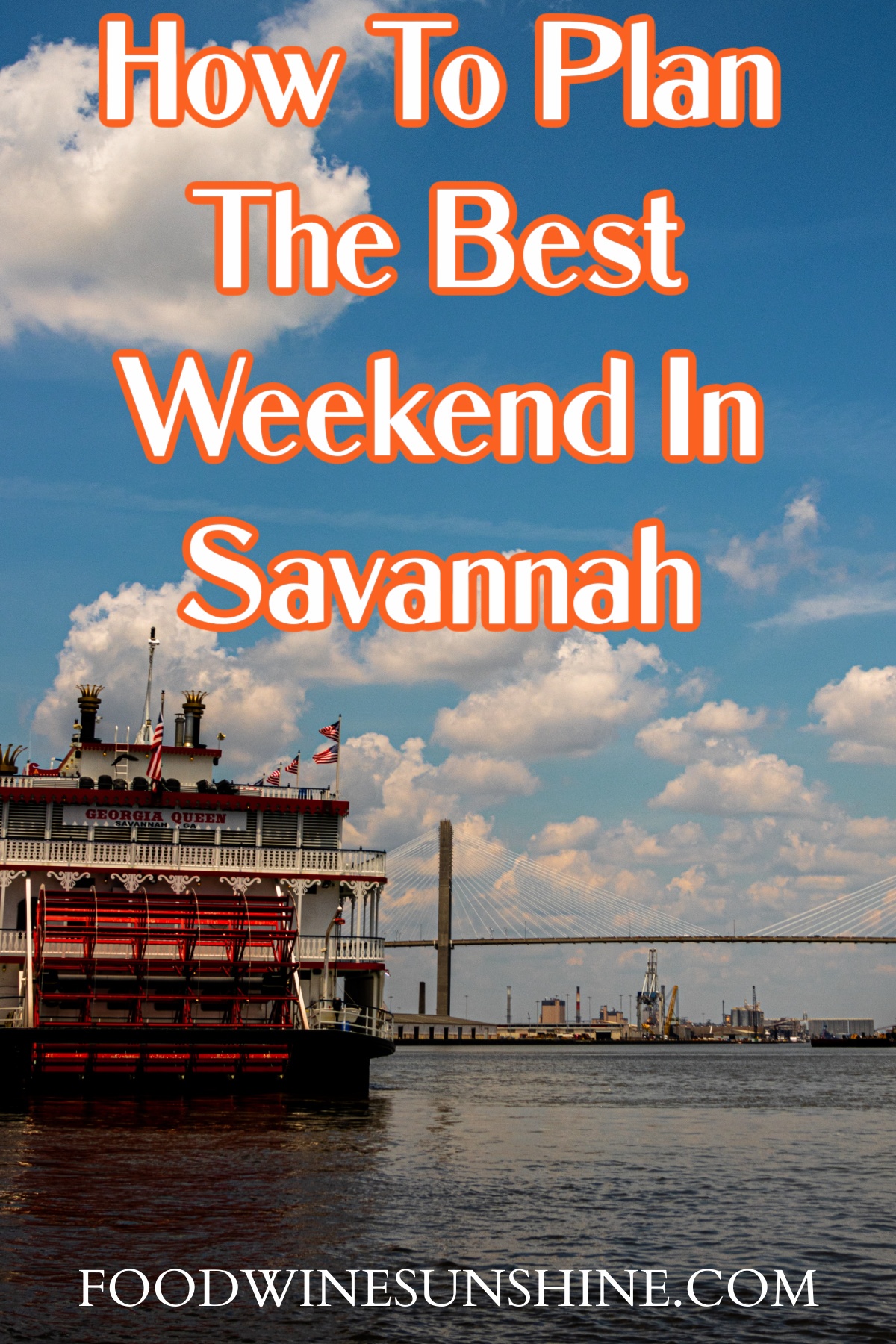 And be sure to check out Food Wine Sunshine on Facebook, Twitter, Pinterest, and Instagram for travel destination ideas, healthy recipes, and more.