(Last Updated On: September 6, 2020)
Making pesto with fresh basil is actually very easy. Fresh pesto can be used in a variety of ways, here is how to make and store fresh basil pesto.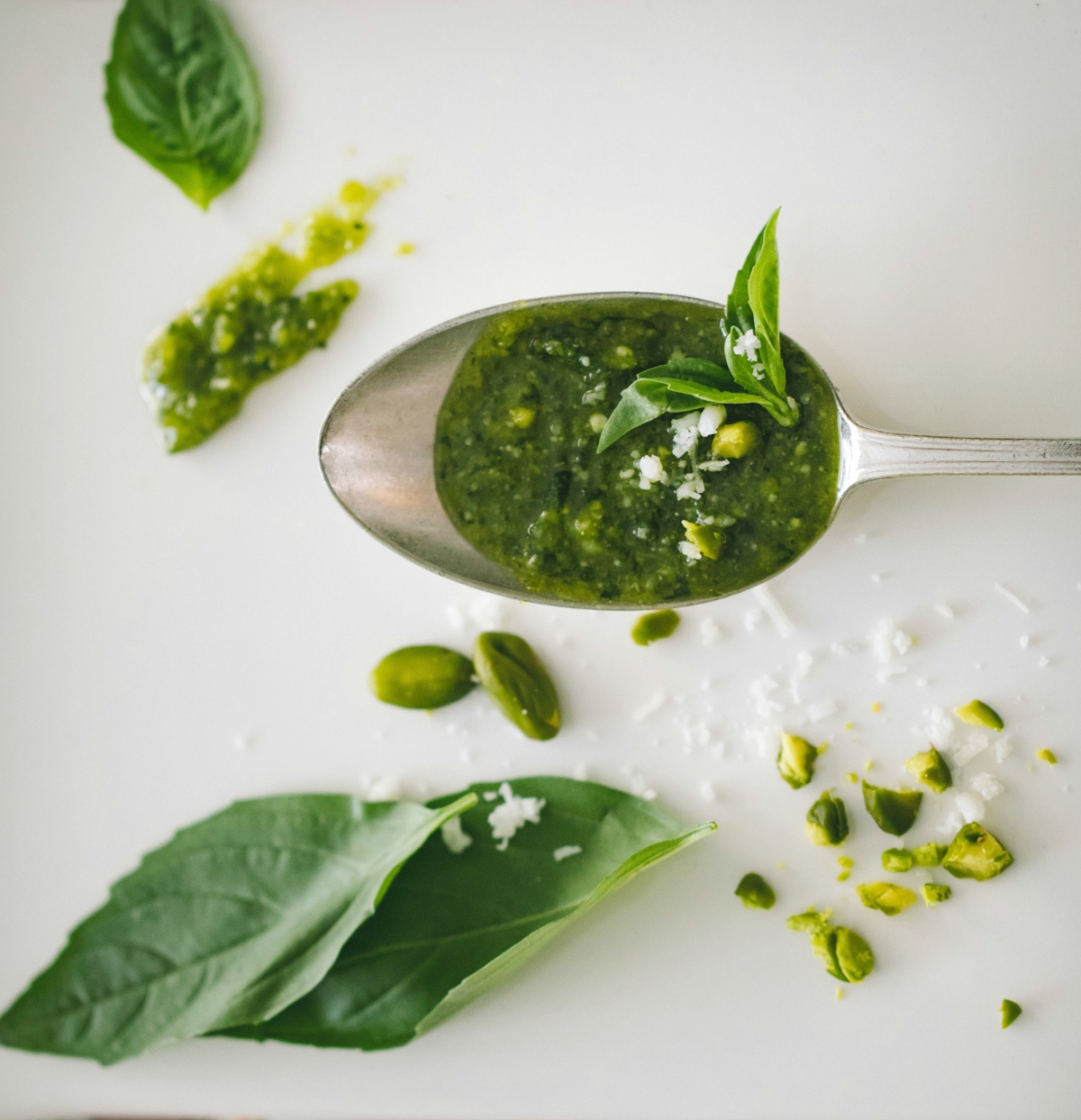 How To Make Pesto
Basil is a very flavorful herb that is used to make pesto. We almost always have basil in our garden, when it grows, you have a ton! Which is good as basil is a wonderful culinary herb used to add flavor to many recipes. Good news is that it's really rather easy to make pesto and when you do, you will use up a bunch of the basil from the garden. Make a pot of pesto and use it to make many different recipes that will get your taste buds jumping.
Basil has a strong flavor somewhat like licorice, yet many people who do not like the flavor of licorice do like the flavor of basil. Basil is used in many Italian and Mediterranean recipes, and one of the most famous is pesto.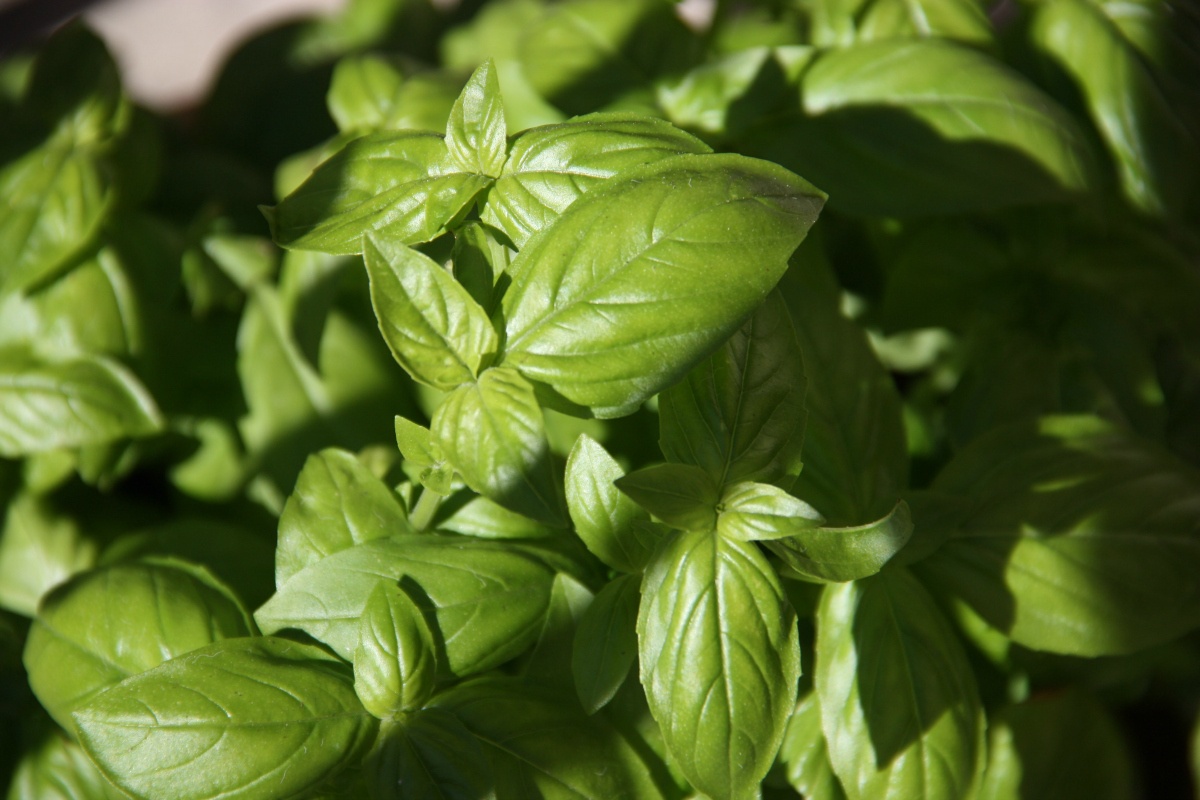 Pesto is truly easy to make. You can make it in a blender or a food processor; one or the other is necessary. Pesto is very versatile, as well.
To Make Fresh Pesto You Need:
Fresh basil leaves
¼ cup pine nuts, you can toast the pine nuts for an added flavor. You can also use walnuts or almonds
Garlic
Extra Virgin Olive Oil
Freshly grated Parmesan or Romano Cheese
Salt and fresh ground pepper to taste
Directions For Making Fresh Pesto:
You will simply adding the ingredients to the blender or food processor one at a time and blending until smooth.
Easy enough, right? Now, here is How To Make Pesto, be sure to Print It and Pin It so that you can make it again and again. You can even make a double batch and give some to friends and family.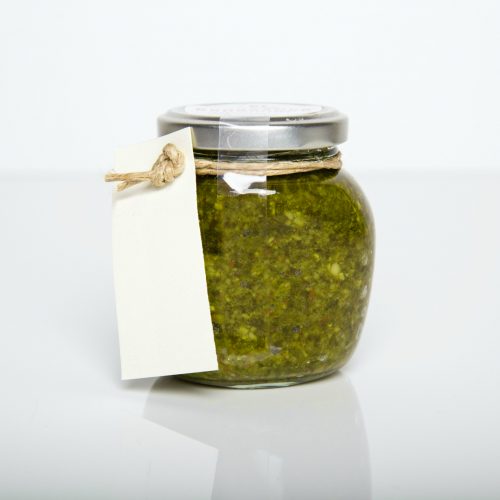 Ingredients
2

cups

fresh basil leaves, washed and packed

¼

cup

pine nuts

you can subsitute almonds or walnuts

2

large cloves or 4 small cloves of garlic, peeled and minced

½

cup

extra virgin olive oil

you may need a little more or a little less

½

cup

freshly grated Parmesan or Romano Cheese

Salt and fresh ground pepper to taste
Instructions
Place the basil and pine nuts in the food processor and pulse a few times.

Add the garlic and pulse a few more times.

Slowly add olive oil in a constant stream while the processor is going. You should get a smooth, creamy consistency.

Scrape downsides of the processor and add grated cheese pulsing until well blended.

Add salt and pepper and give a final pulse or two to mix in.
Notes
Fresh pesto can be stored in the refrigerator for about 1-2 weeks, but you can toss it in the freezer for about a month.
Nutrition
Calories:
1417
kcal
|
Carbohydrates:
10
g
|
Protein:
26
g
|
Fat:
146
g
|
Saturated Fat:
25
g
|
Cholesterol:
44
mg
|
Sodium:
770
mg
|
Potassium:
406
mg
|
Fiber:
2
g
|
Sugar:
2
g
|
Vitamin A:
2965
IU
|
Vitamin C:
11
mg
|
Calcium:
650
mg
|
Iron:
4
mg
I hope you enjoy this homemade pesto recipe as much as we do!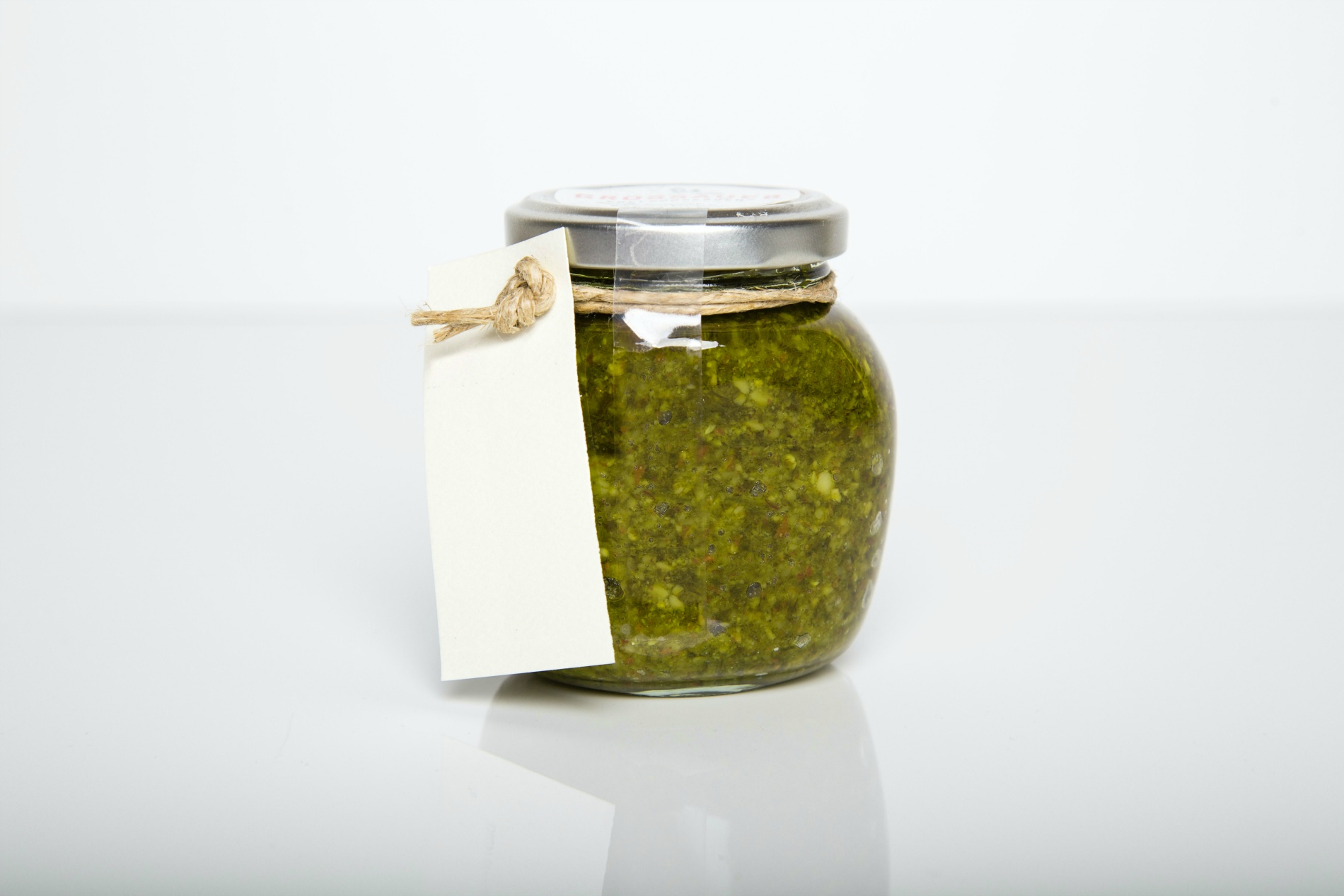 Do you refrigerate homemade pesto?
Yes, after making your fresh pesto, be sure to store it in an airtight container (a jar works perfectly) in the refrigerator.
How long is fresh pesto good for?
When stored in the refrigerator fresh pesto will be good for 1-2 weeks.
Can you freeze fresh pesto?
Yes, you can freeze homemade pesto. You can freeze homemade pesto for at least 6 months.
How do you freeze fresh pesto?
You can place the pesto in an airtight container, freezer bag or even in ice cube trays. If using the ice cube tray method, freeze the homemade pesto, then up the "pesto cubes" out of the tray and place them into a freezer bag. You can also spread the fresh pesto out on a cookie sheet, freeze it that way and then break apart pieces and add the frozen pesto pieces to freezer bags that way.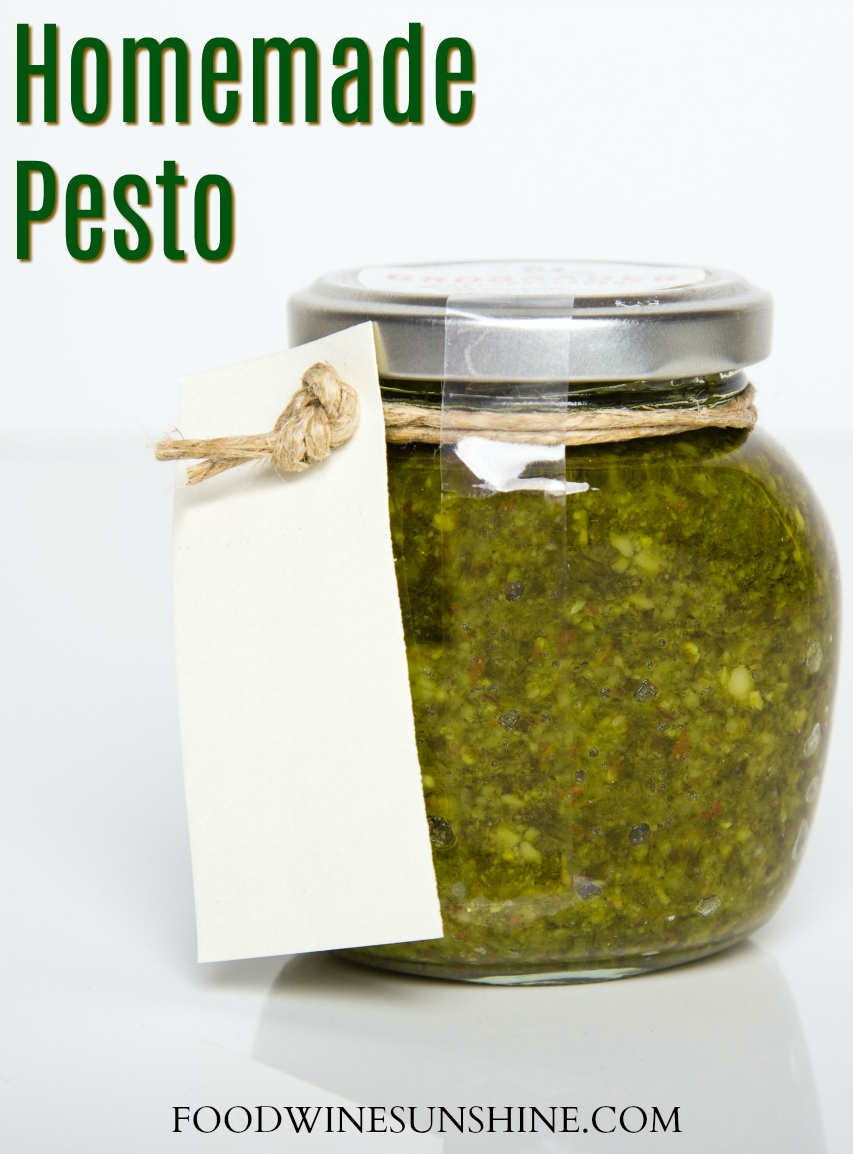 There ya have it, here is how to make and store fresh pesto! Have you made pesto before? Did you realize it was so easy to make pesto?
Be sure follow me on Facebook, Twitter, Pinterest and Instagram for more delicious recipes, things to do and more.