(Last Updated On: September 4, 2019)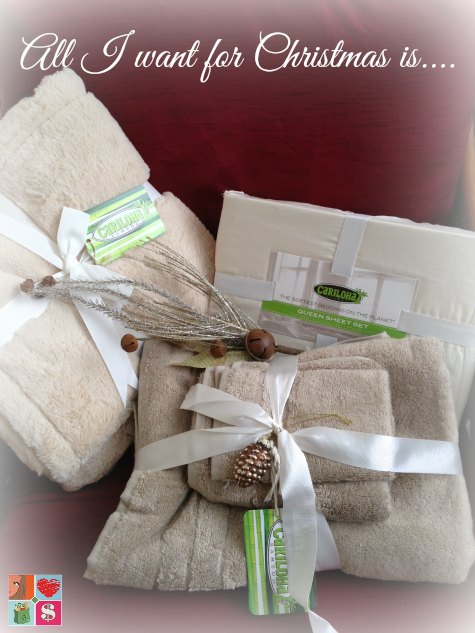 Give The Gift Of Luxury This Holiday – Get It At Cariloha
Well the holiday season is here and it is about that time that we sometimes struggle with what to get that special person on your gift list. My parents are those special people for me. They always seem to have everything they need and I hate just buying them something that they won't use. Then I got an email from Cariloha letting me know about a special coupon code (Cariloha Coupon Code listed below…keep reading!) for the holidays. Get more savings with Publix Ad.
That's it!
Cariloha is the gift of luxury! The gift that my parents will use and appreciate and probably wouldn't think to buy for themselves. Holiday crisis…solved 🙂
My mom was sent the Bamboo Resort sheets, the Bamboo Throw Blanket and a set of the Bamboo bath towels. I will tell you that I have these items myself in my house and I LOVE them. I have never experienced sheets so soft and silky, and the fact that actually seem to keep me cool in this Florida heat is an added bonus. The blanket…it is so amazingly soft that it is actually the only blanket in the house that we all fight over! It is perfect for cuddling 🙂 And the towels, well, they are the only ones I will use. They are simply the best.
Now, here is what my mom had to say about her experience with Cariloha and why she thinks luxury is a perfect holiday gift idea.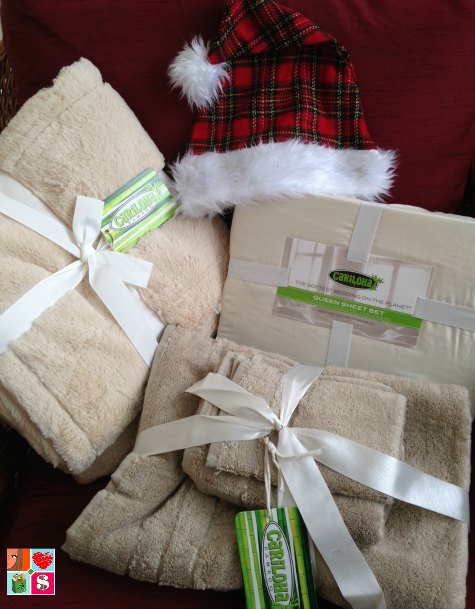 We have been married for 42 years and have a lot of what we need, so this was something unexpected and appreciated. We received a beautiful gift set from Cariloha of their line of bamboo sheets, bath towels, and a wonderfully soft blanket. It's not something I would think about necessarily buying for myself…this gift of luxury…so that made it the perfect gift idea! It is something that my husband and I can both enjoy, and there is nothing better than snuggling under a fresh soft set of sheets. Or on those chilly nights on the couch to pull up the softest blanket you have ever had up over your legs, as you catch your favorite TV show.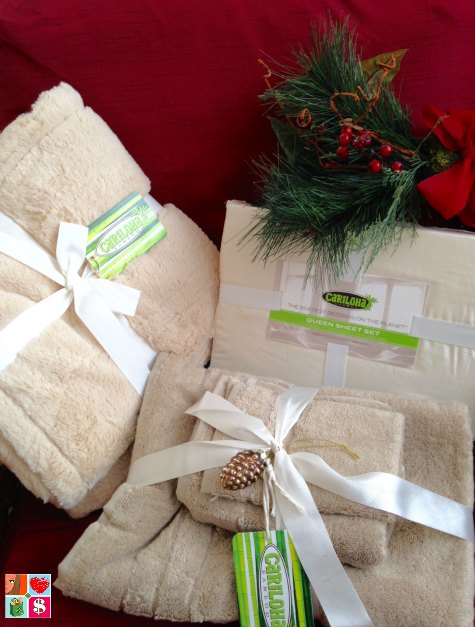 This is my first time experiencing the wonderful products of Cariloha, they are made from bamboo! Which I would have never thought was possible! But I now know that bamboo is the world's most comfortable material and is twice as soft as cotton. Bamboo is cooler than cotton and wicks moisture away from your body, it is naturally anti-bacterial and is eco-friendly. Learn something new every day 😉 The quality and wonderful feel of all these products really make us feel special and pampered.
A gift that will bring comfort throughout the New Year, a gift that won't be put away in a closet, cupboard or drawer. But a gift that we can use and appreciate throughout the year. I ask any of you out there, is there not any better feeling after a long day of working, cleaning, shopping to climb into bed at the end of the day and pull up around you a fabulous set of sheets?
A new set of towels for your bathroom can make all the difference in the décor of the room. We happen to have some that have been around for years, a simple thing as new towels can make you smile and really make a difference to your bathroom. It is fun to add a new touches throughout your home, and sometimes we push aside those special purchases for ourselves.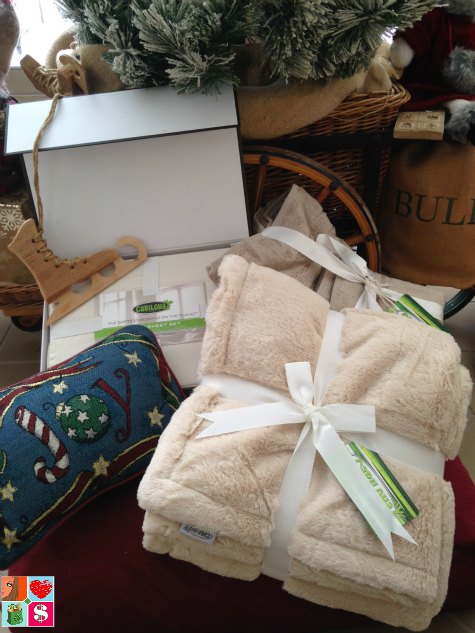 I know we're not the only couple out there that is hard to buy for. As we get older, we tend to buy what we need. But this holiday season, if you are looking for a bit of luxury for either yourself or someone on your holiday shopping list, Cariloha has the perfect holiday gifts. The packaging is beautiful as you can see in the pictures, and I should leave it under my tree. But honestly I couldn't wait to use them….sorry Santa! Just feeling the softness I had to put them out before the holiday, I figured that smile I talked about well I think I deserve to start enjoying right away!
Happy Holidays!
Several of the above mentioned products are available for purchase on Cariloha, while Food Wine Sunshine did receive the products for review, all opinions are 100% our own.
Where to buy:
You can use Coupon code
FUNSAVING20

to save 20% off on the entire Cariloha online store, they carry everything from bath and bedding to clothing for the whole family.

Make sure to check out Cariloha on Facebook and Twitter to stay social and up to date with deals and specials!

Be sure to follow Food Wine Sunshine on Facebook, Twitter, Pinterest, Google + and Instagram for more tips, fabulous recipes and more!

Don't forget to check out more items in this year's Holiday Gift Guide.