(Last Updated On: August 28, 2019)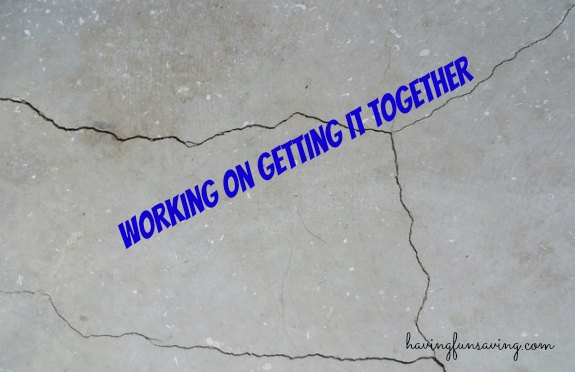 Do you like what you see every time you look in the mirror? I know I don't. And it's not just a physical thing…some days I just don't like me.
That sounds harsh doesn't it? I don't mean it that way though I guess. But maybe I do. I notice sometimes I just don't smile as much as I used to. I just don't have that carefree attitude that really used to be ME. I don't go dancing anymore, I don't scrapbook anymore, I haven't worked out in weeks, I haven't had a girls night out in….I'm not sure when.
You got married, had kids, and had to grow-up Tracy! I know that's what many of you are saying. And yes, I agree – but isn't that person from 20 years ago still inside me somewhere? Didn't that person really help make who I am today? Isn't that person the person that my husband feel in love with? The person that I was…I AM. So, where did I go? I think I am in there somewhere, and I am working on digging her back out.
I want to smile more, I want to work out more, and I want to be a better ME. When I am a better ME, I am a better wife, mom, daughter, friend…PERSON. So I am going to work on that. I am going to work on finding a healthier me. And healthier doesn't just mean food – it means a healthier LIFE.
That being said, I actually just started a new blog (I will still be here on Food Wine Sunshine too!) with my mom and my friend. It's called Our Healthy Life Journey and we all have different takes on what that means.
My mom is a beautiful woman over the age of 60 working on her weight-loss goals and is succeeding fabulously….and that is part of her journey. And my journey will have a bunch of pieces that will work on making me whole….I will be switching up my diet, I will be working out again, and I will be smiling more!