(Last Updated On: April 5, 2020)
These Crunchy Peanut Butter and Fruit Wraps are an easy and nutritious lunch idea for the kids and YOU! Ready in just moments, your whole family will love these Crunchy Peanut Butter & Fruit Wraps. While this post is sponsored, all opinions are 100% my own.

Crunchy Peanut Butter & Fruit Wraps
It's Back to School time, and if you are like me, you are already looking for ways to spruce up lunch for the kids. We have been doing this (making lunches) for years, and while the kids don't complain about the daily Peanut Butter sandwich, they sure get excited when it's something different. But, I'll be honest, I not only lack creativity in the morning, but time. So, I need lunchbox ideas for my kids that are not only delicious and healthy, but also easy to make.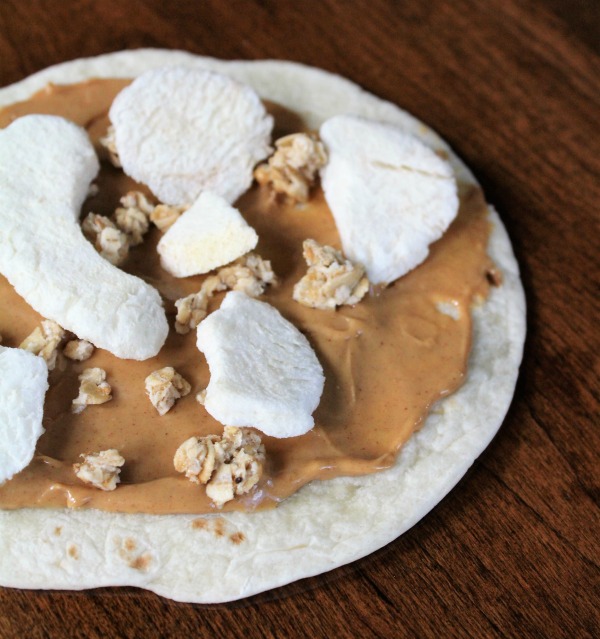 And that's exactly why I love this Crunchy Peanut Butter and Fruit Wrap recipe. These yummy roll ups are ready in about 60 seconds and I can easily switch them up depending on the kids' likes.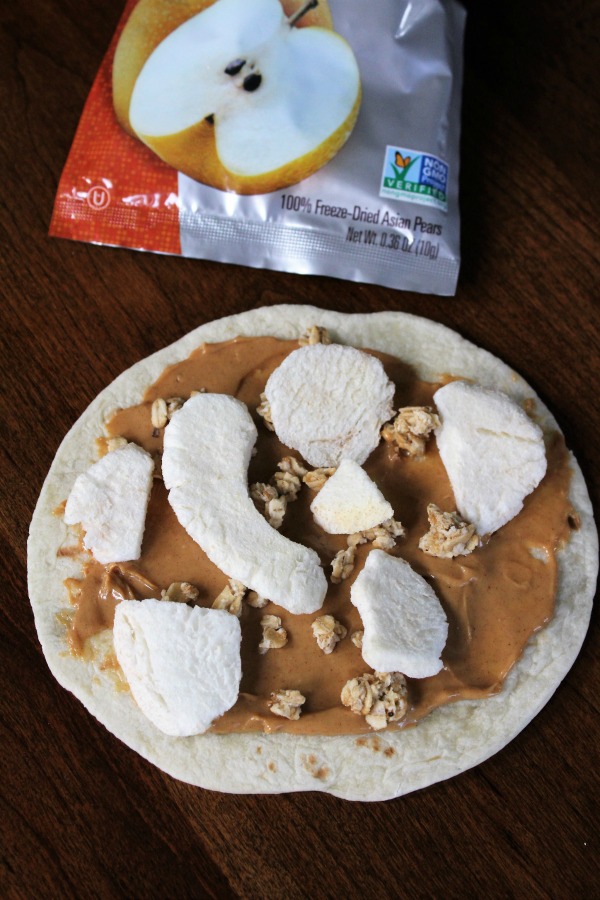 I use freeze-dried fruit in my wraps so that I don't have to worry about fresh cut fruit drying out or browning. Th last thing I want to hear from my kids is "The fruit you gave me was gross!" Plus, freeze-dried fruit gives them that extra crunch. I love using Crispy Green Crispy Fruit because it is 100% pure fruit…nothing else. Crispy Green makes several varieties of freeze-died fruit – from cantaloupe to pineapple, so there are lots of ways for me to mix-up these Crunchy Peanut Butter & Fruit Wraps for the kids. Apple and banana are always a hit, as they are a natural match for peanut butter, but my favorite is actually the Asian pear. Yes, I said my favorite….the kids aren't the only ones that need healthy and delicious lunches 😉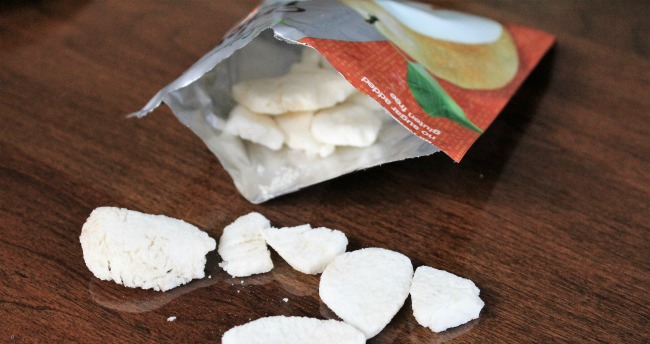 Now, here's how to make my Crunchy Peanut Butter & Fruit Wrap recipe, be sure to Print It and Pin It so that you can make it again and again.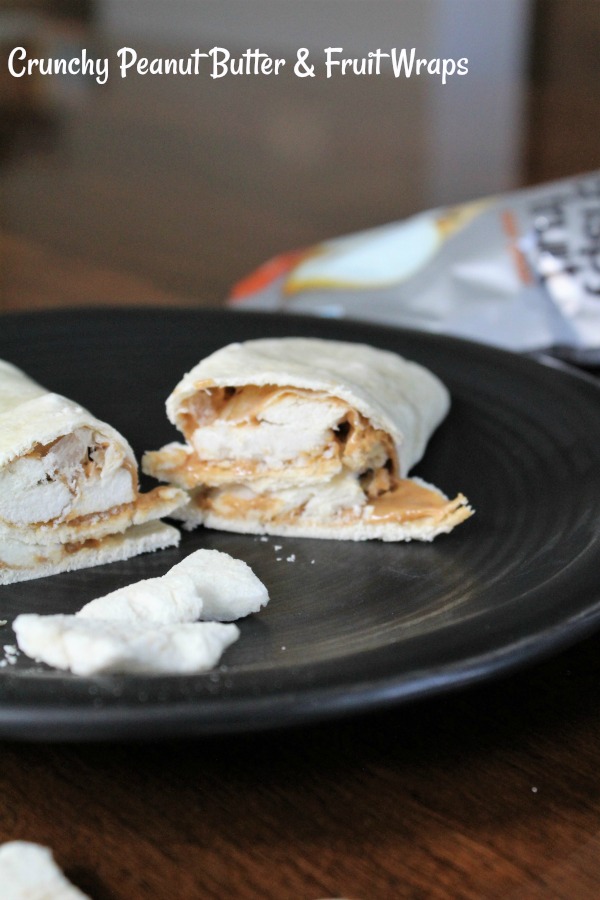 Crunchy Peanut Butter & Fruit Wraps
These Crunchy Peanut Butter & Fruit Wraps are easy to make for kids lunches or a nutritious snack on the go!
Print
Pin
Rate
Ingredients
Tortillas - I used flour

Peanut butter or substitute of your choice

Granola

Crispy Green Freeze-Dried Fruit - I used Asian Pear
Instructions
Spread the peanut butter on the tortilla

Sprinkle on granola and freeze-dried fruit

Roll up the tortilla

Enjoy!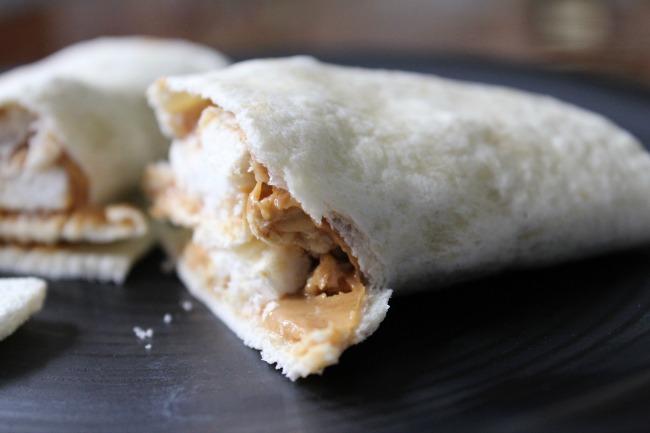 I hope you enjoy these Crunchy Peanut Butter and Fruit Wraps as much as we do!
Another reason to love Crispy Green is that they are one of the sponsors for the Produce For Kids Power Your Lunchbox campaign.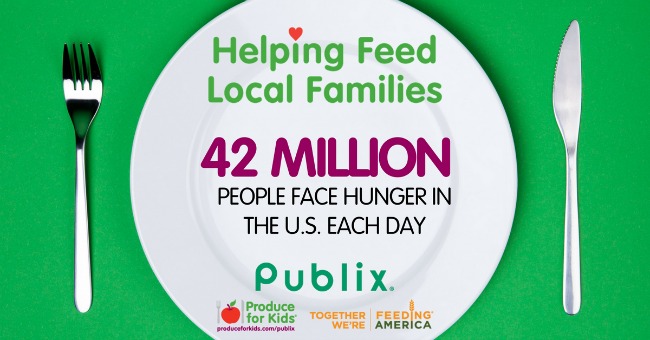 Produce for Kids is encouraging us to kick off the school year right by pledging to eat a healthier lunch now.
For every online pledge, lunchbox-friendly companies supporting Power Your Lunchbox Pledge will make a collective $1 donation to Feeding America® children's programs such as Kids Café, Backpack program and Child Hunger Corps. Produce for Kids partners supporting Power Your Lunchbox Pledge 2017 include: Avocados from Mexico, Bee Sweet Citrus, Crispy Green®, Eat Smart, Earthbound Farm®, Eric Carle®, NatureFresh™, Pero Family Farms, Sun World®, Vegy Vida® and Zespri®. So, keep a look out for them in store!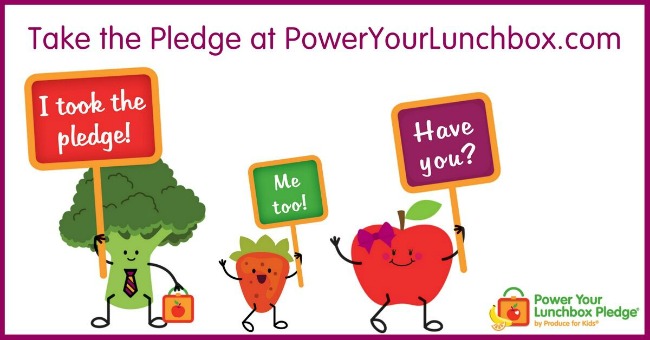 How can YOU help?
Take the pledge. Pledge to pack a healthier lunchbox at PowerYourLunchbox.com. Companies supporting the program will make a collective $1 donation for every pledge taken to Feeding America programs that support families and children.
Take the pledge as a classroom. Elementary and preschool classrooms who take the pledge can pledge on behalf of all the students in their class, and access fun free classroom resources.
Show off healthy lunchboxes on social media. Produce for Kids' Instagram and Twitter followers can use the #PowerYourLunchbox hashtag to show off their healthy lunchboxes to have their lunchboxes featured on the Produce for Kids Facebook page.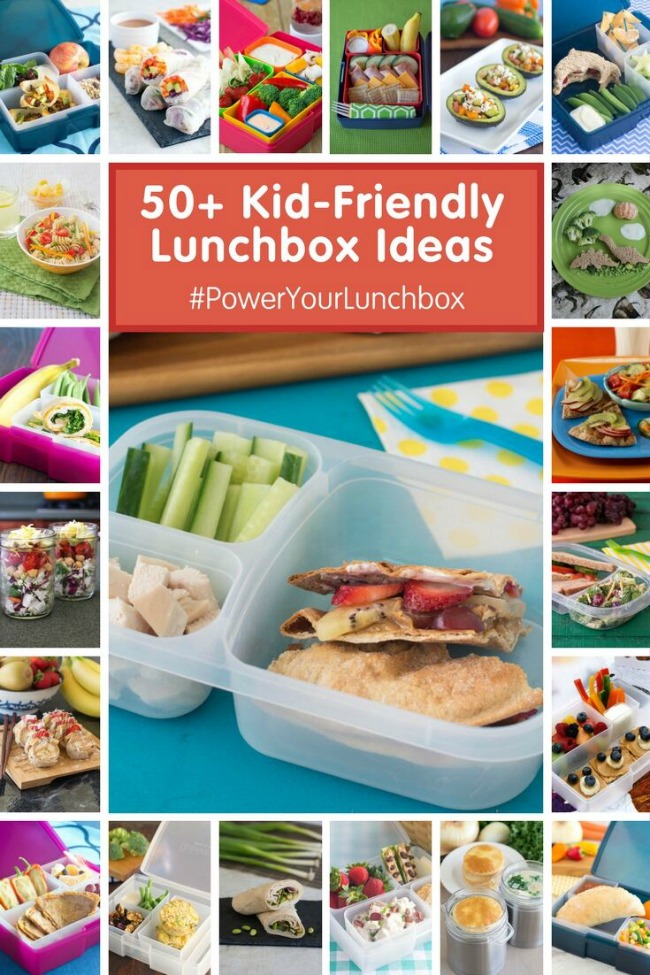 Be sure to check out ProduceForKids.com for more than 250 registered dietitian-approved and family-tested recipes, meal planning tools, grocery store specific campaign details, and healthy tips from real parents and on Facebook and Pinterest for even more!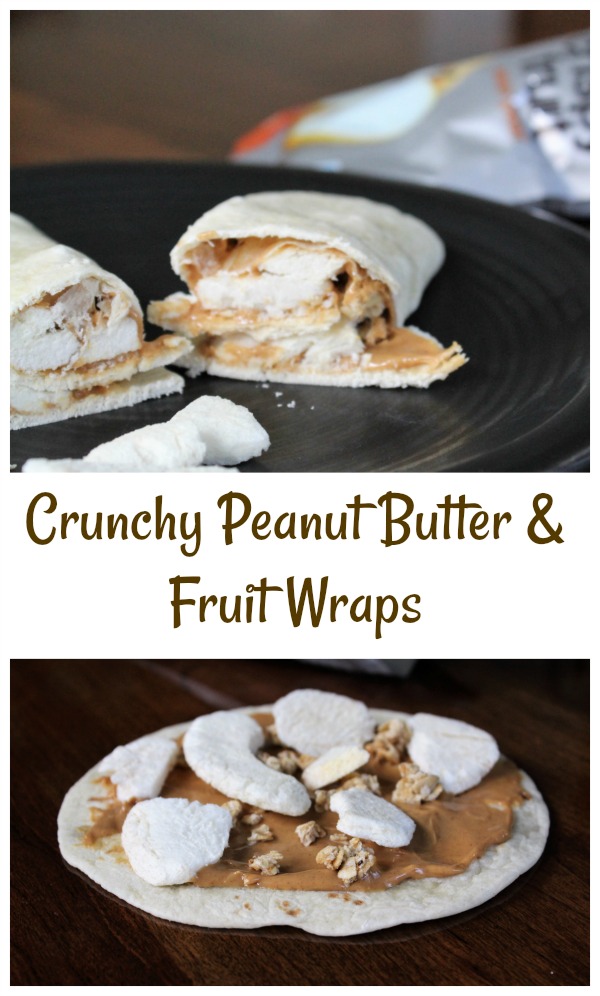 While you are at it, be sure to follow Food Wine Sunshine on Facebook, Twitter, Pinterest and Instagram for more tips, fabulous recipes and more!