(Last Updated On: July 3, 2019)
This shop has been compensated by Collective Bias, Inc. and its advertiser. All opinions are mine alone. #DotComDIY #CollectiveBias

Benefits of Synthetic Motor Oil
And Why You Should Change It Yourself
Do you change your own oil? We have four vehicles that we do the maintenance on ourselves and changing the oil is definitely one of those things we handle on our own.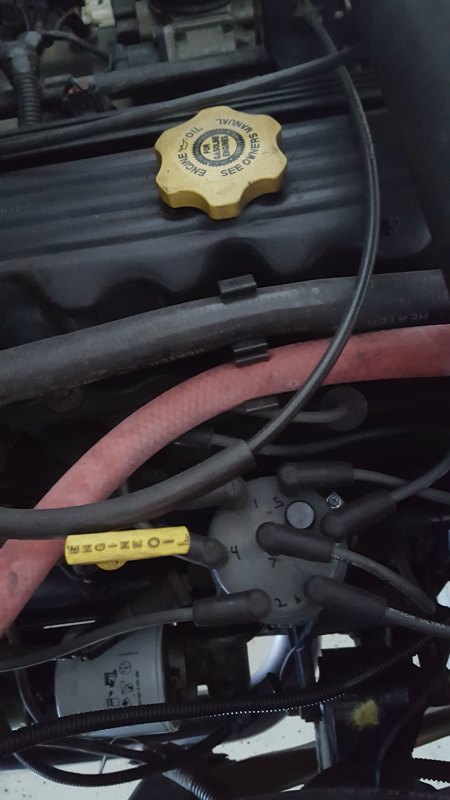 We change our oil at home for 3 reasons:
Changing your oil at home saves you time.
Have you ever noticed how long a mechanic at an oil shop or dealership actually takes to change your oil? It takes less than 30 minutes. But, you have to drive to the shop, and you have to wait until they actually start working on your car. So, you may invest at least 2 hours of your time for something that only takes 30 minutes!
Changing your oil at home saves you money.
Last November we were headed out of town for the Thanksgiving holiday and the day before we left, I noticed that the car we were taking needed an oil change. Well, my husband had to work late, so I thought I would run up to the quick oil change place to save him some time when he got home, I thought I was being a good wife! Instead I spent almost $100 on an oil change! $100!!!!!! We truly believe in using Synthetic motor oil, and my truck took more than the standard 5 quarts, so that meant up-charge, up-charge, up-charge at the oil change place. I left that oil change place so mad that day – I felt like I THREW AWAY money, and lots of it! In all reality, I did! So, the next time my oil change was due, I made sure I had the Pennzoil Platinum Full Synthetic in the garage and ready to go.
Changing your oil at home is more convenient.
How is remembering what car needs what filter and what type of oil more convenient? How is going to the auto store when it's actually open more convenient? Trust me, I know you are all busy and your To-Do List is a mile long every day, so adding another stop on your way home just doesn't work sometimes. Or, you simply forget to go to the store…I forget just about everything 😉 Well, you can buy your Pennzoil Platinum Full Synthetic online like me! So, when it's 9:00 P.M. and you are finally sitting down and you think, DARN IT, I was supposed to grab oil today on the way home! All you have to do is open your computer, head to Walmart.com and get the weight and grade your vehicle requires (always consult your owner's manual for the correct one for your vehicle). When ordering online, you can either pick up the oil in store or have it shipped directly to your house. Oh, as an added bonus you can take advantage of Rollback pricing right now – saving you even more money!
I know I mentioned above that we only use synthetic motor oil only in our vehicles, in fact, if you have a newer vehicle you may notice that your owner's manual requires it. I thought I would share why we only use synthetic motor oil.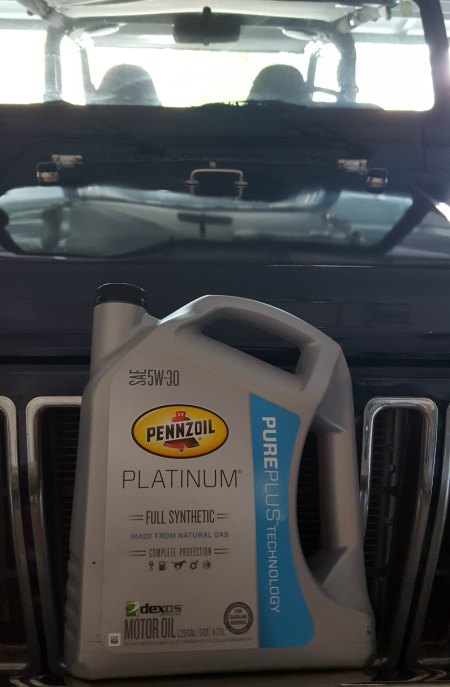 8 Benefits of Using Synthetic Motor Oil:
It's designed to be more effective at resisting break-down, and therefore will last longer. You will notice that you don't have to change your oil as frequently with Synthetic Motor Oil. *Always change your oil at the manufacturer recommended intervals
Resistance to breakdown can help prolong the life of your vehicle's engine.
Synthetic Motor Oil is better at withstanding high temperatures – which is a must here in Florida, but I know just about everywhere gets hot summers!
Synthetic Oil flows better in cold temperatures, which is better for those cold morning engine start-ups.
All Pennzoil products help clean out sludge lesser oils leave behind. This sludge forms when that lesser oil breaks down.
Provides better protection from friction.
Pennzoil Platinum Synthetic motor oil gives the best cleanliness and protection in the Pennzoil line-up. With PurePlus™ Technology, the Platinum® motor oil is proven to keep pistons up to 40% cleaner than the toughest industry standard. PurePlus™ Technology is a revolutionary process that converts natural gas into a 99.5% pure base oil.
Used motor oil is a major source of toxic waste in water, so using synthetic oil can prolong your oil life and require fewer changes, which is better for the environment and your wallet.
We have been using Pennzoil Platinum Synthetic motor oil because it is designed for complete protection and will allow you to drive an extra of 550 miles per year vs. a dirty engine. The care of our vehicles is important to us, and it should be to you too!
The next time you look down at the dash in your car and see that oil light on, save yourself time and money and do the oil change yourself!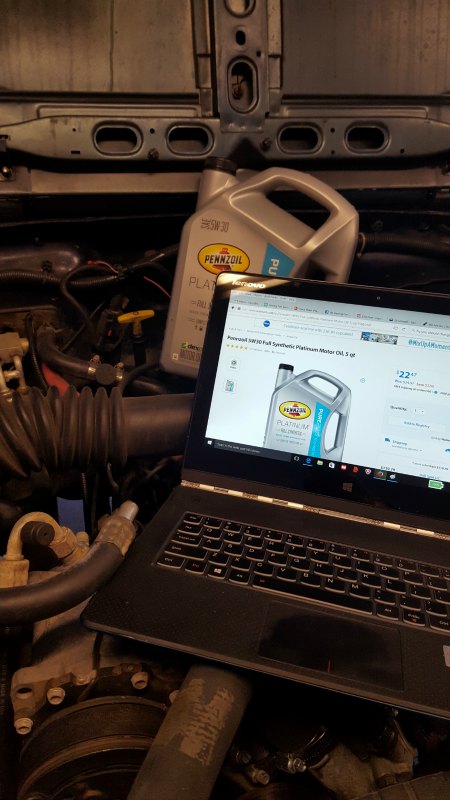 And if you forget to stop at the store, open your laptop head to Walmart.com, and place your order for your Pennzoil Oil needs!
Be sure to follow me on Facebook, Twitter, Pinterest, Google + and Instagram for more helpful tips and family fun!