(Last Updated On: August 28, 2019)

10 Ways To Spend Your Tax Refund
Tax season is just about here. Are you excited? I know we always look forward to this time, not because of the many hours it takes me to do the taxes, but for the hopeful refund 🙂 I know there are a lot of you out there that will be receiving refunds too, what are you planning to spend it on? I came up with a list of ways you could potentially spend your tax money, I hope it helps in your decision making process!
Ways To Spend Your Tax Refund:
Pay Off Credit Card Debt – Credit Card interest can really hurt your pocketbook!
Home Renovation or Re-Decorating – Time to update the playroom into a living room?
Put it towards your education or your child's – There is no better time that the present!
Take a family vacation – Come visit us in Disney 🙂
Use it to purchase or put a down payment on a car – This one is on my wish list
Make a Rainy Day Fund – A savings account is always a good investment
Refinance Your Home – Lower interest rates mean less money out of pocket
Donate it – Don't need the extra funds? Give it to someone or someplace that does
Invest it – Contact a Finance/Investment person to help you with this one 🙂
Use it to do the required maintenance on your home/car – I know we can't be the only ones that put this off!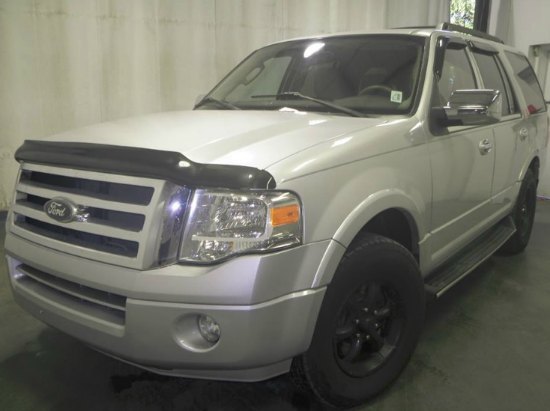 Personally, I would love a car. My truck is over 10 years old and has over 150,000 miles on it, and while it still runs great, I have been really wanting a new one for a few months now. There has been a LOT of upgrades and changes in cars over the last few years! My husband keeps telling me that we have to wait until we have a little bit more money saved away, so I am planning on hinting on that Tax Refund here soon 😉 And while I am hinting, I am going to forward along the link to DriveTime. There is a nice 2010 Ford Expedition that is calling my name!
Whether you plan on saving all your tax money or spending it on something fun, tax refunds can provide that extra help when it comes to a down payment or a large purchase.
If you are considering a new vehicle this tax season, I wanted to let you know that DriveTime is the largest used car dealer and financing company helping people with credit issues find and finance vehicles in the USA. They currently operate more than 120 dealerships in 21 states!
Find a Dealership Near You
How are you planning on spending your tax money this year?
This is a sponsored conversation written by me on behalf of DriveTime. The opinions and text are all mine.