(Last Updated On: September 1, 2020)
Gut health, digestive health. What are you doing to make sure your gut is healthy? Check out these tips to improve your digestive health. This post was sponsored by Nature Made® as part of an Influencer Activation for Influence Central and all opinions expressed in my post are my own.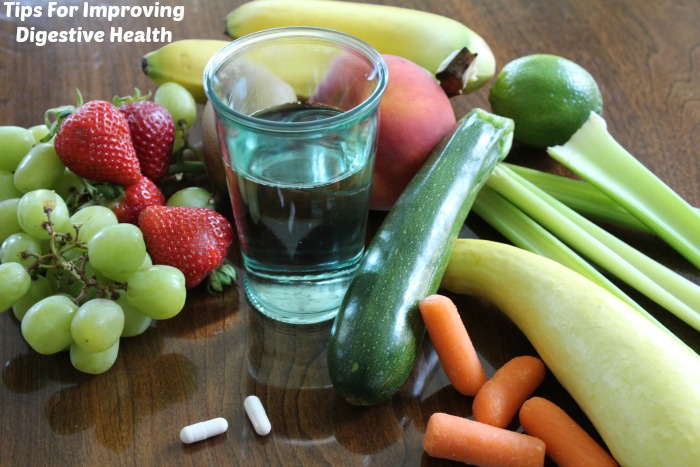 Tips To Improve Your Digestive Health
Digestive Health has been a hot topic of conversation among my friends and I lately. We all follow different types of "diets" and exercise in different ways, but the one thing that we can all agree on is that digestive health is important. I mean, our gut is the center of our being, so it definitely makes sense that it has to be cared for. It's also something that we can't "see" so sometimes we don't think about it. But, when you are caring for your gut, you are taking care of YOU and YOU are pretty darn important 😉 .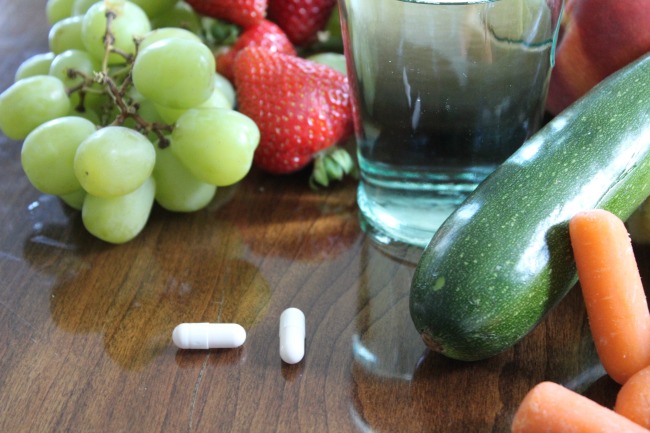 There are LOTS of tips, tricks on opinions out there on the internet regarding digestive health, and I am in no way a doctor, so the tips for digestive health below are my opinion. You will that these tips are easy to follow, and hopefully your gut will thank for you following them too 🙂
Stay Hydrated – Your body is made up of water, your body needs water, so be sure to drink lots of water. A rule of thumb is that your pee will be clear all day when you are drinking enough water.
Exercise – Your body is filled with muscles that need to be moved! Your exercise routine may be different from mine, and that's okay, but be sure that you are getting up and moving daily.
Stretch – This one I don't do enough, but if you think about, doesn't it feel good when you stretch? Think about your intestines all twisted up, processing food, maybe they could use a bit of room to breathe too. Consider stretching once or twice a day, it can help your insides as well as those muscles.
Meditate – Clearing your mind, listening to your body, and finding your center is good for you.
Don't Smoke – Do I really need to say anything further about that?
Watch What You Eat – Limit the junk food and fatty foods. But, remember there are some good-for-you fats. Avocados anyone?!
Eat More Fiber – Fiber isn't just found in bran, and it doesn't have to be bland. Eat fruits, vegetables and nuts that have fiber in them.
Probiotics – Consider taking Probiotics regularly. I take Nature Made Advanced Dual Action Probiotics. I grabbed mine at Kroger, you can find them in the vitamin aisle. Nature Made Advanced Dual Action Probiotics works in your small intestine and large intestine. † It helps support digestive balance and a healthy gut flora.†
Be Patient – Take care of your gut and it will take care of you.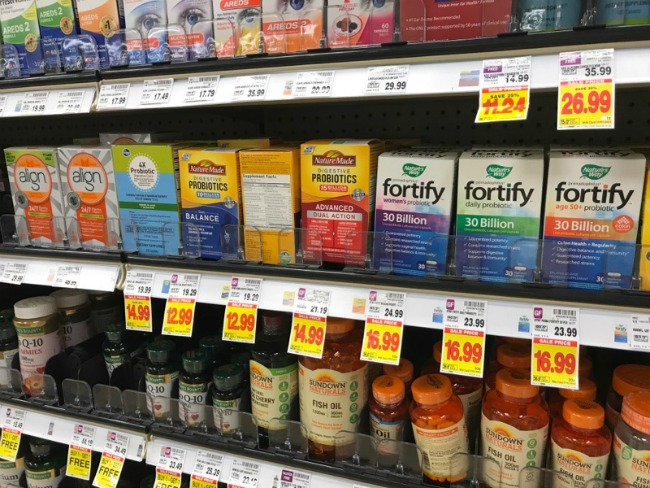 Why do I take Nature Made Advanced Probiotics?
Nature Made is a brand I trust, and they have a satisfaction guarantee. So, if you aren't happy with them, Nature Made will give your your money back.
Clinically studied strains
Gentle enough for everyday use
100% vegetarian, gluten & dairy free
15 Billion live cultures per serving*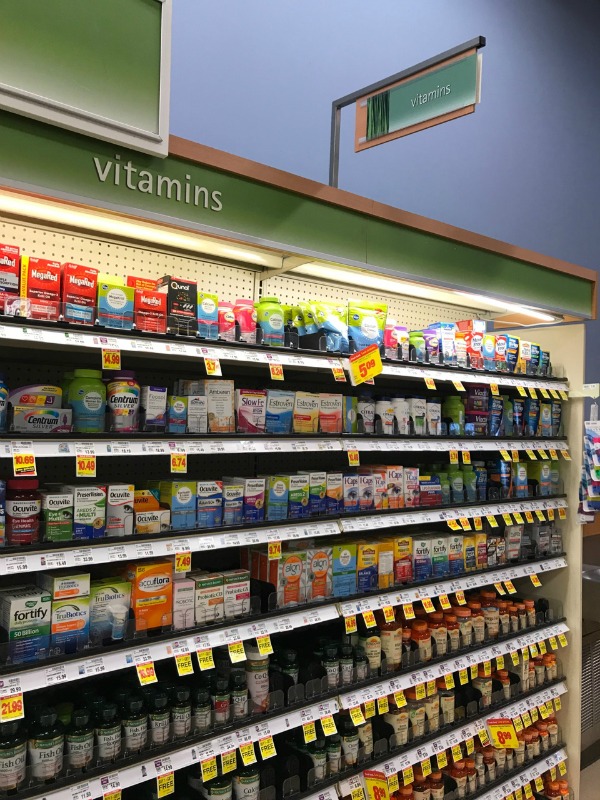 Learn more about Nature Made Probiotics at Kroger
Do you take Probiotics? What is one of your tips for digestive health?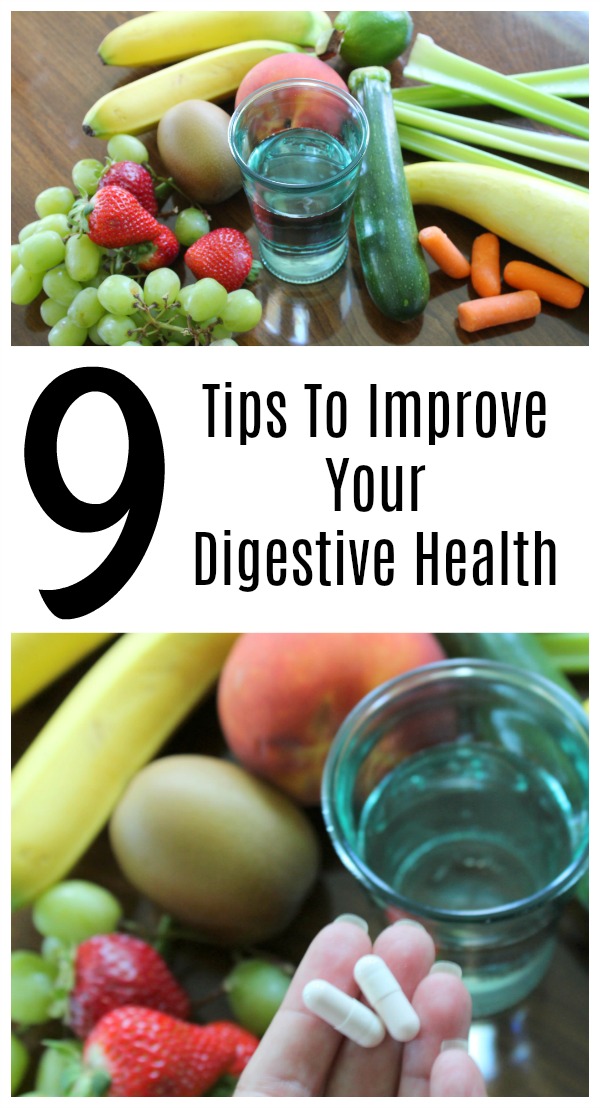 Nature Made Facebook and Twitter and stay social with Kroger on Facebook, Twitter, and Pinterest for savings and more.
Make sure to find Food Wine Sunshine on Facebook, Twitter, Pinterest, and Google + for more exercise tips and healthy recipes! And be sure to follow me on Instagram to see workouts and more.
* Formulated to provide at least 5 billion live cells per capsule (Bifidobacterium lactis SD-5674) and 10 billion live cells per capsule (Lactobacillus plantarum 299v) if continuously stored in a cool, dry place at or below 77°F (25°C) and consumed prior to expiration date. Storage and handling conditions can vary, and may affect the total amount of cells delivered at time of consumption.
† These statements have not been evaluated by the Food and Drug Administration. This product is not intended to diagnose, treat, cure or prevent any disease.