(Last Updated On: January 25, 2021)
Looking to start the new year off on the right foot? Here are 10 attainable New Year's Resolution Ideas to hopefully help. This post is sponsored by the Florida Prepaid College Board, through my role as a Believer Blogger. All thoughts are my own.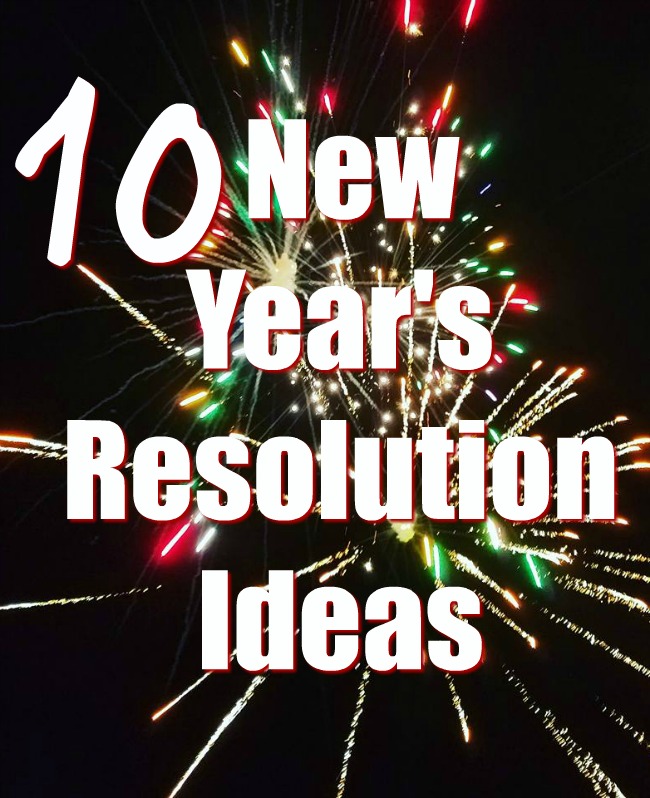 10 New Year's Resolution Ideas
The holidays are here and that means yet another year is coming to a close. Soon we will be celebrating the end of year and looking forward to a new one. New Year's gives us all a blank slate and the opportunity to learn, grow, and try new things. Do you believe in New Year's Resolutions? I do, but to a certain degree. I don't believe in making resolutions that are really hard to achieve or easily broken. Let's be honest, while me saying that I would like to lose 10 pounds sounds great and maybe attainable, I probably won't be able to do it…I have been trying for like 10 years now 😉 So, I like to make goals that won't disappoint me and I can believe in. And that is exactly what I am sharing with you all today, simple New Year's Resolutions Ideas that will hopefully give you some hope and extra direction this upcoming year too.
Watch What You Eat – Don't promise yourself that you will never eat chocolate again, because who can do that?! BUT, do watch what you eat and try to make better choices.
Be More Financially Responsible – Set goals for yourself. Pay off bills, plan for the future, watch what you spend. While you are planning for your future, don't forget to plan for your kid's future too. If you are a Florida resident, the best thing (in my opinion!) you can do is check out Florida Prepaid College Plans. Florida Prepaid College Plans takes all the "scary" out of planning for the future of your child's college education.
Play More – Work hard, play hard right? Well, it seems as though we are all working non-stop to get to some magical point. And when we do that we are missing out on what is right in front of us. LIFE. Make time to play more, whether it's with your kids, or playing cards with your friends, or just going to the movies by yourself.
Take Technology Breaks – I say that as I type at my computer with my cell phone within 6 inches of my hand. EEK, what if someone texts me?! I MUST check it. NO, we don't! Try to schedule some technology breaks for you and your family. We all don't live inside a screen.
Family Time – Get more of it. End of story. Time goes by too fast.
Exercise More – More than what? You decide. Do what is right for you, just move more this year than you did last year.
Read More – Remember books? They still exist! Give yourself a mental break and read a book now and then.
Be Thankful – Stop and be thankful for what you have. Right now.
Appreciate the Little Things – The flowers, the smiles, the sunshine. One day those little things will be big things.
Travel – It doesn't have to be far, just try to visit some place new. We all say that we do it "some day", well, some day never comes if you don't make it.
A New Year is like a blank slate, use these ideas for inspiration and live your best life ever.
At a time when so much in the world is uncertain (just plain CRAZY as times!), saving for college through Florida Prepaid College Plans is guaranteed and secure. It is a certain way to ensure a child's financial security. We have purchased plans for both our children, they both have the 4-Year Florida University Plan. This Plan will start our kids off at one of Florida's 12 prestigious state universities and see them through their four-year journey.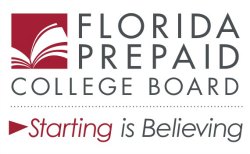 We chose this plan because even if our kids decide to start at a college (typically less expensive), the unused funds from this Plan can be applied to a post-secondary degree or you can get the remaining money back. Like all of the Florida Prepaid plans, use isn't restricted to Florida schools; the amount covered by our Prepaid Plan can be used at schools nationwide.
Learn more about Florida Prepaid College Plans – You can also call their amazing customer service team at 1-800-552-4723.
Use Florida Prepaid College Plan Promo Code SAVING20 to save on the application fee during open enrollment
Follow Florida Prepaid College Plans on Facebook, Twitter, and YouTube to stay up to date with information on open enrollment but get tips on college and more.
Be sure to follow Food Wine Sunshine on Facebook, Twitter, Pinterest, and Instagram for more helpful tips, things to do in Florida, and family fun.
What is one of your New Year's Resolutions Ideas?