(Last Updated On: July 3, 2019)
Getting your day started on the right foot is so important! Check out these 12 Morning Habits You Should Try For A Happy & Productive Day. This shop has been compensated by Collective Bias, Inc. and its advertiser. All opinions are mine alone. #NatureMadeGummies #CollectiveBias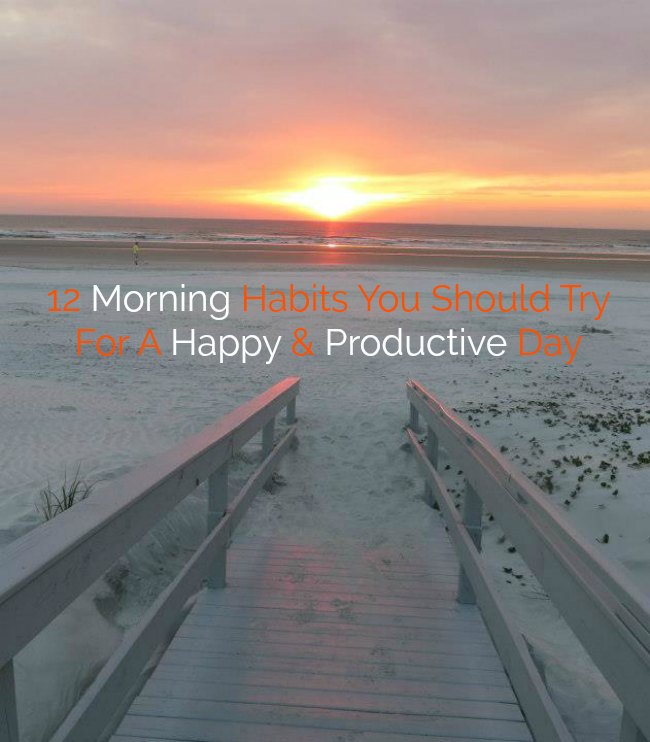 12 Morning Habits You Should Try For A Happy & Productive Day
Have you ever heard the phrase "I woke up on the wrong side of the bed"? Of course you have. Basically, when you say that, you are saying that your whole day started off bad from the moment you woke up. From the moment you wake up, you are determining how your day goes, and that's why your mornings are so important. That's why I am going to share simple morning habits that will hopefully start your day off on the right foot and keep you in a good mood all day. There are tips from how to keep your blinds to your vitamins to how loud to play your music, get ready to have a good day!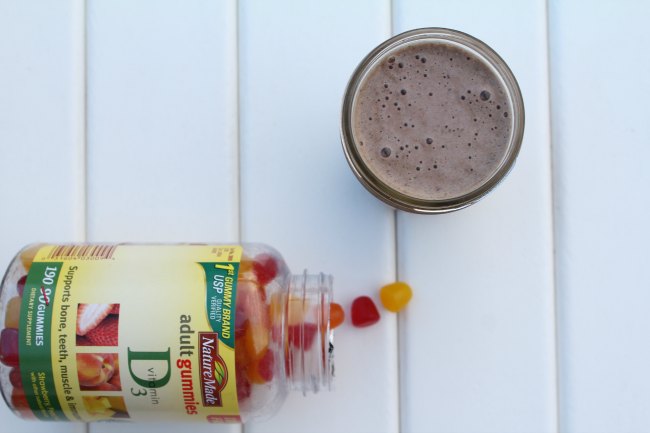 12 Morning Habits You Should Try
Sleep with your blinds open – This gives you the opportunity to wake up naturally to sunlight.
Set your alarm clock 5 minutes ahead of time – I have been doing this for as long as I can remember, I know 5 minutes doesn't seem like a lot, but that little buffer is always nice in the morning.
Stretch – From your fingers to your toes before you get out of bed.
Think healthy thoughts – Before you grab for your phone and start reading the news and your emails (which are usually never 100% positive), think positive, healthy thoughts. Your mind is a powerful thing, if you THINK you are going to have a happy and productive day…you just may 😉
Make your bed – This helps start your day with order.
Have a glass of water before you have your coffee – Add lemon to it for extra benefits. Hydration is vital to mood and health.
Meditate/Exercise – Either one, even if it's just for 5 minutes. This will help you clear your mind and get your muscles ready to start the day.
Have a healthy breakfast – May I suggest trying one of my smoothies or this avocado toast??
Take your vitamins – Find the ones that are right for you and your body's needs and remember to take them. I take Nature Made® Vitamin D3 Adult Gummies (the first gummies certified by USP for purity and potency) because they help support my bone, teeth, muscle, and immune health†. I spend a lot of time working out and as the mom of two school-age kids – I'll take all the extra muscle and immune health I can get. I picked up mine at Walmart while I was grabbing my fruits and veggies for my daily smoothies.
Blast the tunes – Whether you drive to work or work at home, turn some music on, before you know it, you will feel your mood lighten.
SMILE – You know as well as I do, when we smile it not only brightens your day, but the day of those around you.
We tend to be most productive in the morning, so try to take advantage of it – stay off of social media. Yep, I said it, don't spend 2 hours scrolling Facebook or Pinterest…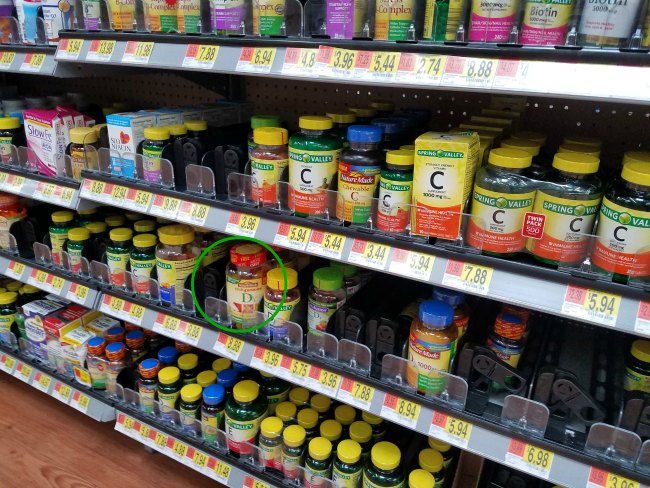 I know I mentioned that I buy Nature Made vitamins when I am at Walmart doing my other grocery shopping, but here are a few other reasons why I buy Nature Made vitamins. Nature Made makes a gummy you can trust. Nature Made® gives you the assurance that you're getting the nutrients you seek from your gummies. Plus, Nature Made tests its gummies for purity and potency so you get the added assurance that it has the nutrients you're seeking.
I challenge you to try one or all of these morning habits and come back and let me know if your mornings don't get a bit better. Let's start waking up on the right side of the bed!
What is one of your favorite morning habits?
Make sure to find Food Wine Sunshine on Facebook, Twitter, Pinterest, and Google + for more exercise tips and healthy recipes! And be sure to follow me on Instagram to see workouts and more.
† These statements have not been evaluated by the Food and Drug Administration. These products are not intended to diagnose, treat, cure or prevent any disease.