(Last Updated On: June 25, 2019)
Disclosure: Food Wine Sunshine received one or more of the products listed below for review. All opinions and tips are my own!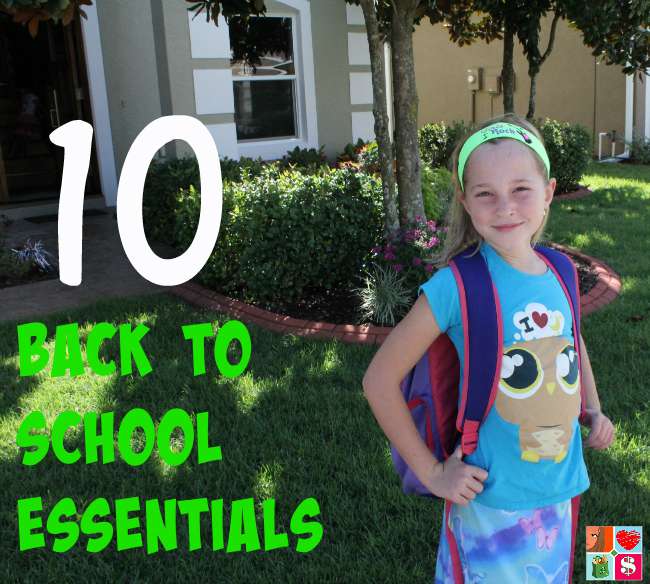 10 Back To School Essentials
Making a list, checking it twice…No it's not the holidays…yet. It's Back To School time. How many times have you double-checked your Back To School Supply list? Do you have all your Back To School essentials? There are bound some things that your child will need that won't be on the list that you get from the school. And there are some things that YOU will want your child to have that won't be on that list either, so I wanted to share a list of Back To School Essentials that will help you this Back To School season.
Back to School Essentials:
Backpack
The oh-so-important backpack. Yes, when they are in preschool and 1st grade, my kids liked to pick out fun characters for theirs, now as they enter 3rd and 5th grade, they just want simple, "cool" colors, no designs. No matter what your child's backpack looks like, make sure it is sturdy and can handle being thrown, dropped, pulled on, stepped on, etc. I learned quickly that I would rather spend a few extra dollars up front than have to replace it one of two times before the year is up.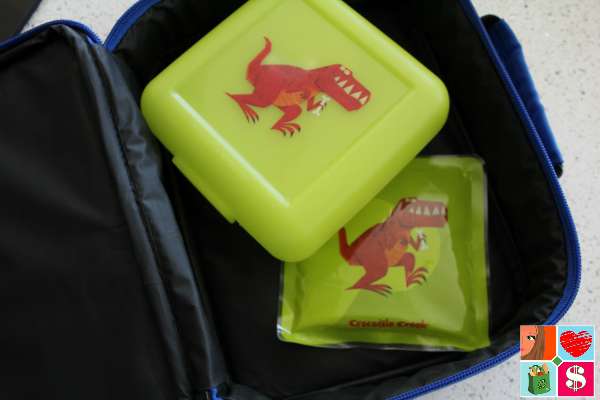 Lunch Box
The lunch box is almost as important as the backpack! Make sure you bring the kids along with you to check out the latest styles and colors. It is something that they will be using daily and opening and closing in front of their friends.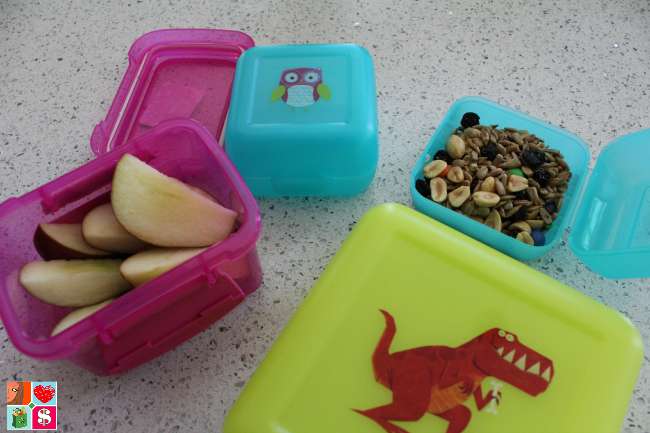 Reusable Containers
I am a HUGE fan of reusable containers for snacks, sandwiches, you name it. There is no need to waste several plastic snack bags a DAY. It's a waste of money and it's horrible for our environment. Plus, you can then use those containers for everywhere you go – day trips, travel, etc. You can even put your snacks in them 😉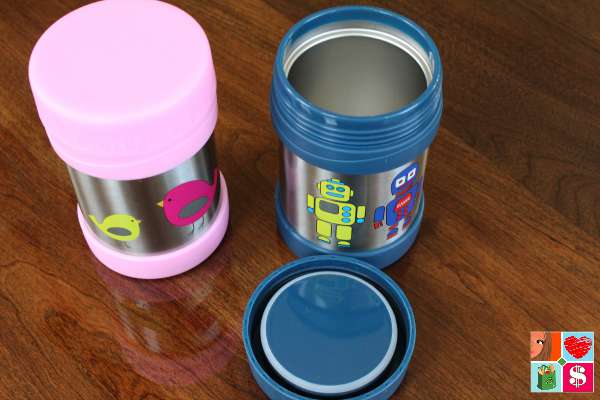 Thermos
If your child will appreciate a warm or extra cool lunch or snack on day, a thermos is a must-have in your back to school supply cart. I like the ones that are stainless steel and have double-walled insulation, they tend to keep your food warm/cool longer.
Freezer Packs
I recommend having at least two. One for today and one for tomorrow when you realize that you forgot to refreeze the other from the day before 😉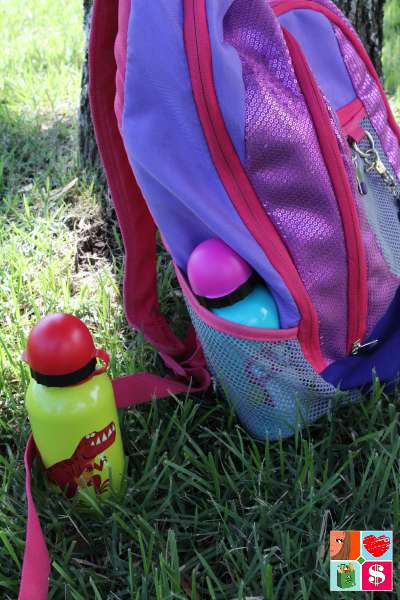 Water Bottle
Look for one that is BPA free and is at least 12 oz. One with a fun design or character on it will help your child pick it out in a crowd 🙂
Hand Sanitizer
I like for my kids to have one either attached to their backpack or that they can put in one of the pockets of their backpack. You never know when they may need it.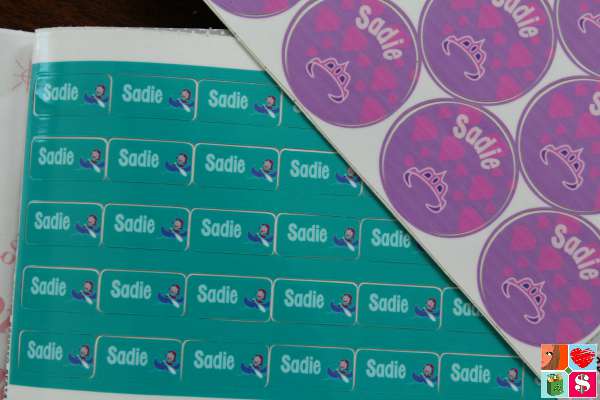 Labels
Personal labels for belongings that you actually want have come back home. I know I'm not the only parent out there that has been through multiple water bottles because they just "disappear." It is important to me that the labels don't come off easily too, I love Mabel's Labels because they are dishwasher safe, laundry safe…well basically kid proof! The Back To School Combo has just about everything you need to make sure your kids' belongings actually stay your kids" belongings!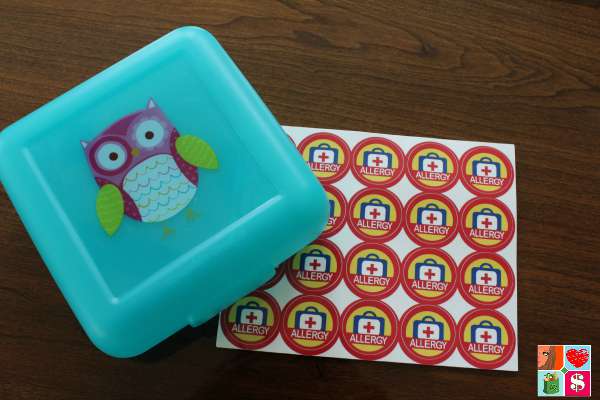 Allergy Labels
If you have a child with allergies, these are a must. You can write notes, tell the teacher, tell the lunch room staff, and tell your little one to tell everyone that they have a food allergy…but no one is perfect. An allergy label will not only give you piece of mind, but it will be there to tell people that there is an allergy when you can't. Again, be sure that the labels are dishwasher safe…microwave safe is a plus too. OneStepAhead has customizable labels to be sure you have the right one for your child's needs.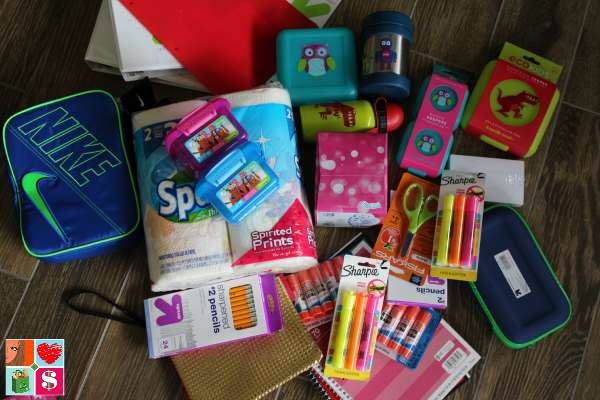 School List Supply Items
This one is obvious, but be sure to get the required items for your classroom! Consider a "wish list" item or two as well. Teachers aren't supplied with basic supplies for our children, anything and everything that you can do to help is appreciated!
*Extra Clothes
This is number 11, I know. But I wanted to add in that preschool age usually need an extra outfit to keep at school in case they need a quick change.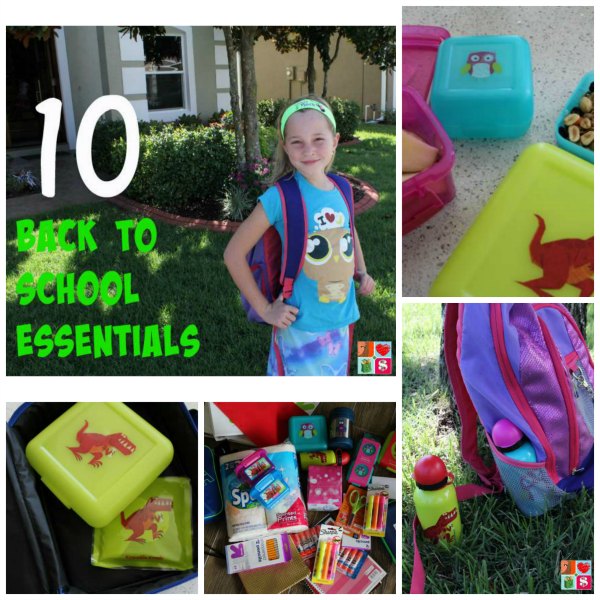 What are some of the items on your Back To School Essentials Check List?
Be sure to follow me on Facebook, Twitter, Pinterest, Google + and Instagram for more family fun!