(Last Updated On: August 28, 2019)

What Was One Of Your Favorite Summer Memories?
Summer in the literal sense is just about over here in Florida, kids are back in school and gone are the late night of playing with friends and no homework. This was our first week back to school, and while it is nice to get back into a routine, you can't help but reminiscence about all the fun things that happened over the summer.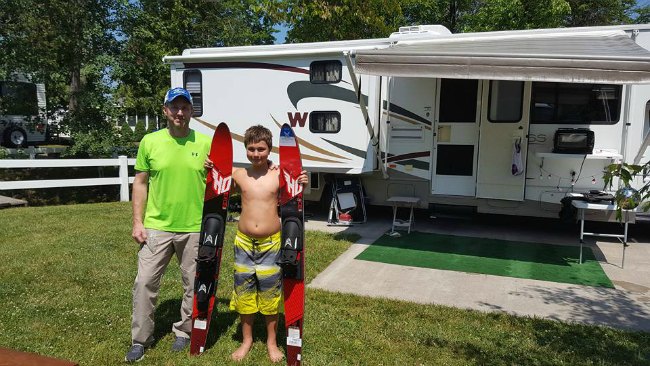 Every summer we drive from Florida to Michigan to go camping with my entire. That's a total of a 30 hour drive ONE WAY. We camp with about 35 family members for over a week and we have a blast. We even celebrate Christmas in July 🙂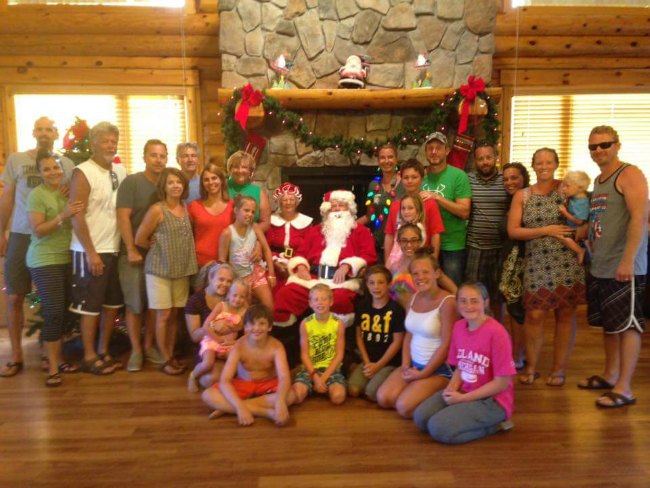 Every single moment is a beautiful memory, everything we do is some fun, but this year something extra special happened. My son learned to Slalom water ski. My 11 year boy dropped a ski. Now, if you live in "unsalted" waters, you may have a child and think this is no big deal. But, since we live in Florida and have a fear of gators and sharks, we only let him ski while we are in Michigan. That means for about 10 days a year, he gets the chance to practice his skills.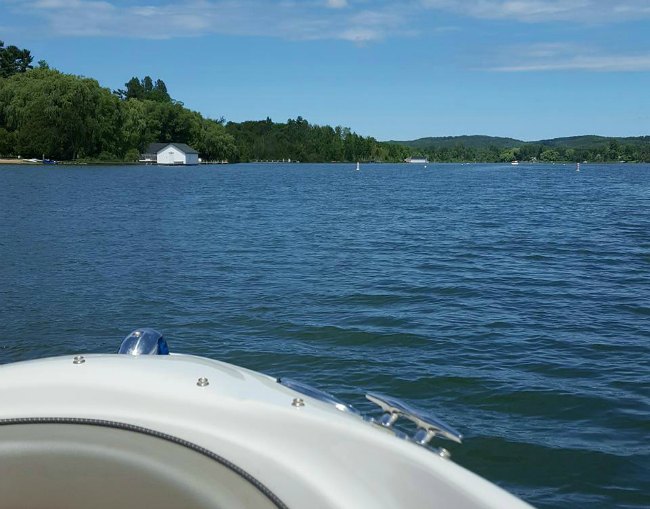 So, when he lifted his foot and that ski came off, we all yelled in encouragement! Mind you, it didn't last all that long, BUT HE DID IT! Proud Mama tears welled up in my eyes as I smiled at the little man my boy was…and what a little boy he still is…he still likes his naps on the boat 🙂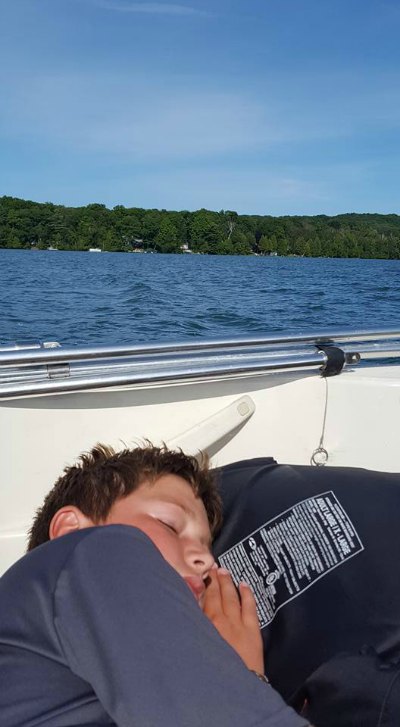 Summer is filled with moments that turn into life-long memories that warm your heart, make you slow down, and savor this wonderful summer season. Moments that make you smile, tear-up, and just enjoy. It's moments like those where it's I am thankful to have Scotties Tissues in my pocket or purse, to help wipe those happy tears away 🙂
What is one of your favorite moments from this summer? Did you cry happy tears too?
While this post is sponsored, all opinions are 100% my own.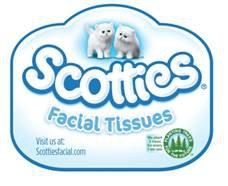 Where to buy Scotties:
Your favorite retailers
Amazon
Be sure to follow Scotties on Facebook and Twitter to stay up to date with everything that is kitten soft!
Be sure to check out Food Wine Sunshine on Facebook, Twitter, Pinterest, Google + and Instagram for more Helpful tips, healthy recipes, and more.