(Last Updated On: June 25, 2019)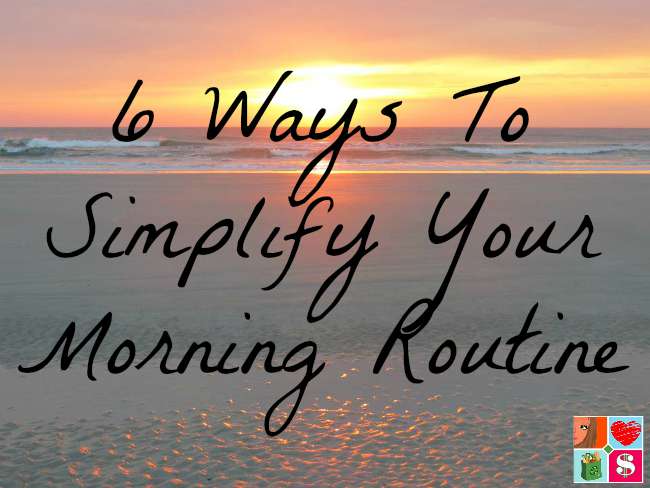 6 Ways To Simplify Your Morning Routine
Mornings can be a crazy time of day for everyone…but it doesn't have to be! With a few extra steps the night before, and by giving yourself some breathing room in the morning you will find that the morning can be the favorite part of your day!
Here are my 6 Ways To Simplify Your Morning Routine:
1. Lay your clothes- and the kids' – the night before
Work clothes, workout clothes, school clothes etc.
2. Get lunches ready the night before
One less thing to do in the morning! And don't forget to have the kids help, they can get out the juice boxes, snacks etc.
3. Wake up a few minutes early
And definitely don't hit the snooze button, if you do, you will automatically feel like you are starting the day off behind schedule
4. Avoid checking your phone until you are showered, dressed, and ready for the day
You don't want to feel like you are working from the moment your feet hit the floor
5. Drink water BEFORE you have your cup of coffee
Not only does your body need it (your body is made up of 60% water!) but drinking water first thing in the morning on an empty stomach purifies the body's internal system, which makes the body more able to absorb nutrients from food.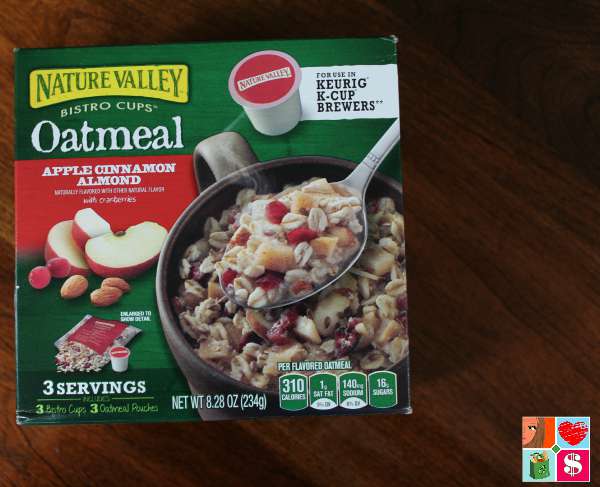 6. Have a good, distraction-free, breakfast
For your body to function, you need to feed it! I have been enjoying Nature Valley Bistro Cups for breakfast. I have oatmeal that is hot and delicious in just moments. From my brewing machine! Yep, I Brew My Breakfast! How fun (and easy!) is that?! Nature Valley Bistro Cups Oatmeal are pre-measured and perfect for my quick morning meal, just pour the pouch and pop in the Bistro Cup!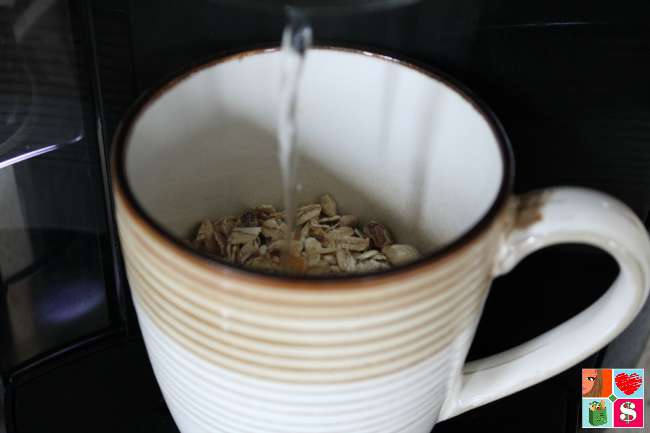 The best part is my new go-to breakfast, Nature Valley Bistro Cups, are available at Publix and there is exclusive in-store savings during 9/19 – 10/9, 2015! That's right, you can #BrewYourBreakfast for less!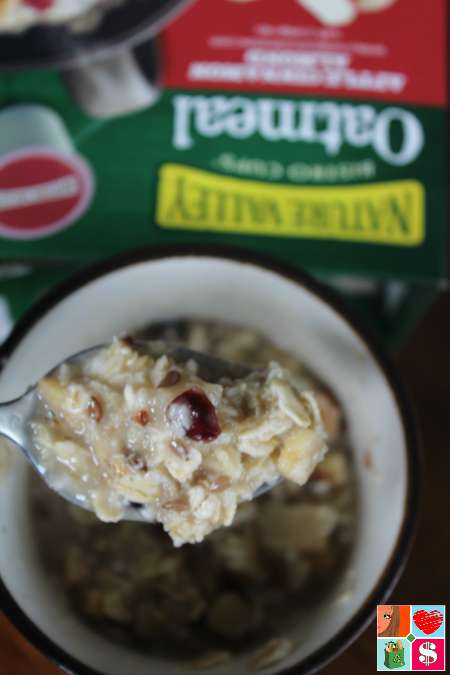 Nature Valley Oatmeal Cups are available in two flavors:
• Apple Cinnamon Almond – this is the one I got – and I love it!
• Brown Sugar Pecan
Be sure to check out all the delicious recipes on Food Wine Sunshine and follow me on Facebook, Twitter, Pinterest, Google + and Instagram for more fun tips.
Disclosure: The information and products were provided by General Mills through Linqia. Food Wine Sunshine is responsible for delivering prize.