(Last Updated On: August 10, 2019)
Do you enjoy juicing? This Sweet Cucumber Juice Recipe is a refreshingly delicious way to get in your fruits and vegetables. Cheers!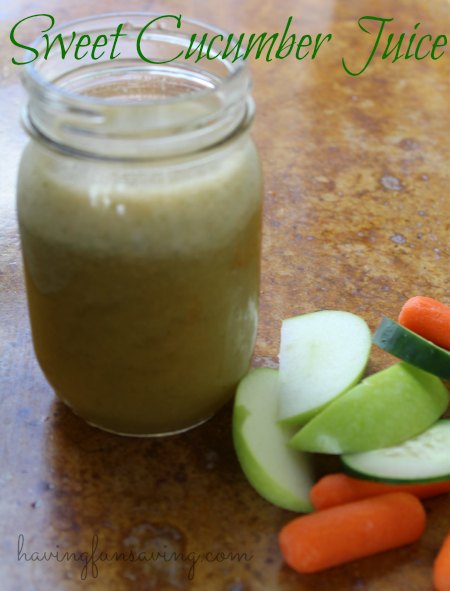 Sweet Cucumber Juice Recipe
Juicing. Taking fruits and vegetables and making them into something you want to drink. WANT to drink. That was the part that scared me at first, I will be honest. I will eat carrots, apples, cucumbers, spinach, etc….but blending them all together and making them taste good? All at the same time? It just sounded so foreign to me. So, when Ninja Kitchen reached out to me to try the new Nutri Ninja, I took it as a sign…a sign that this Spring I was going to Spring Clean my health and diet! I was going to start making fun juices and smoothies.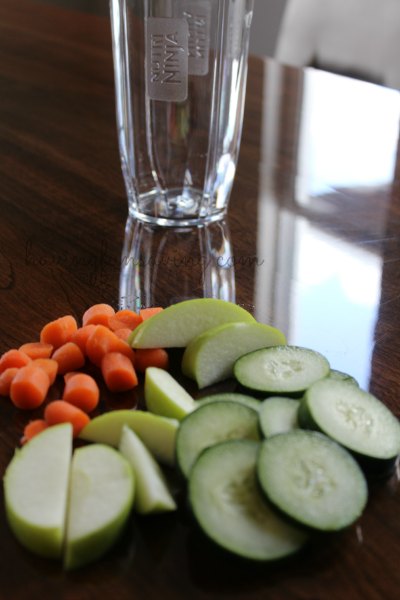 For my 1st juice I started with veggies that are sweeter and added in some tart Granny Smith apples.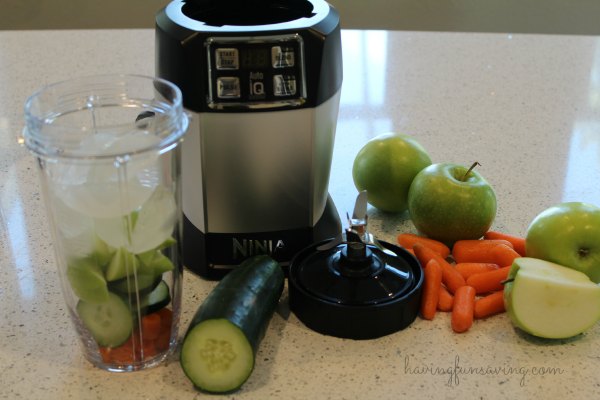 I layered in the vegetables first, then my apples, then ice and coconut water.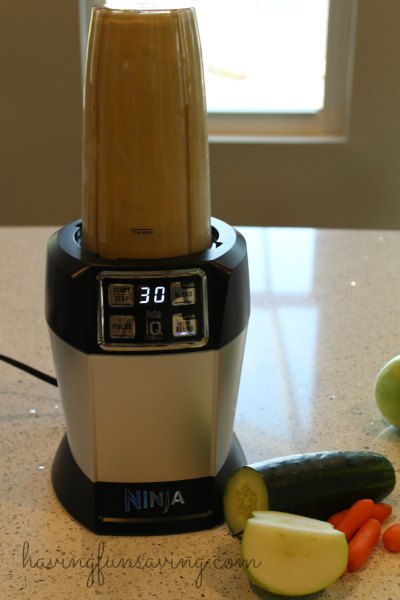 The Auto iQ Ultra Blend took all the guess work out of the blending for me, which was great since this is my 1st experience making any juice. I just hit a button and waited for it to stop 🙂 When it was done, I enjoyed it. Yes, I actually enjoyed the Cucumber Juice!
Now, here's the recipe so that you can make my Sweet Cucumber Juice at home! Be sure to Print it and Pin It so that you can make it again and again.
Sweet Cucumber Juice Recipe
Author:
Prep time:
Total time:
Have you made your own juices yet? They are so easy to do and a great source of nutrients. Try this Sweet Cucumber Juice Recipe!
Ingredients
5 baby carrots – diced
5 cucumber slices
1/2 Granny Smith apple – sliced
5 ice cubes
2-4 oz of coconut water or water
Instructions
Place the ingredients as listed into your blender – I used the Nutri Ninja Auto iQ
Wait til it's done
Enjoy!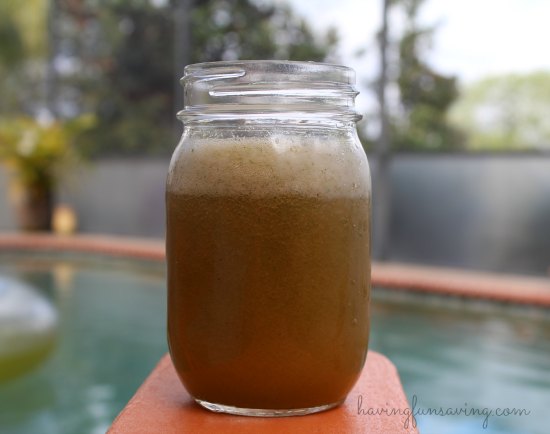 What is one of your favorite Juice Recipes? I hope you enjoy this Sweet Cucumber Juice recipe as much as I did. Make it, sit back, and enjoy! All those nutrients are not only tasty, but good for you 🙂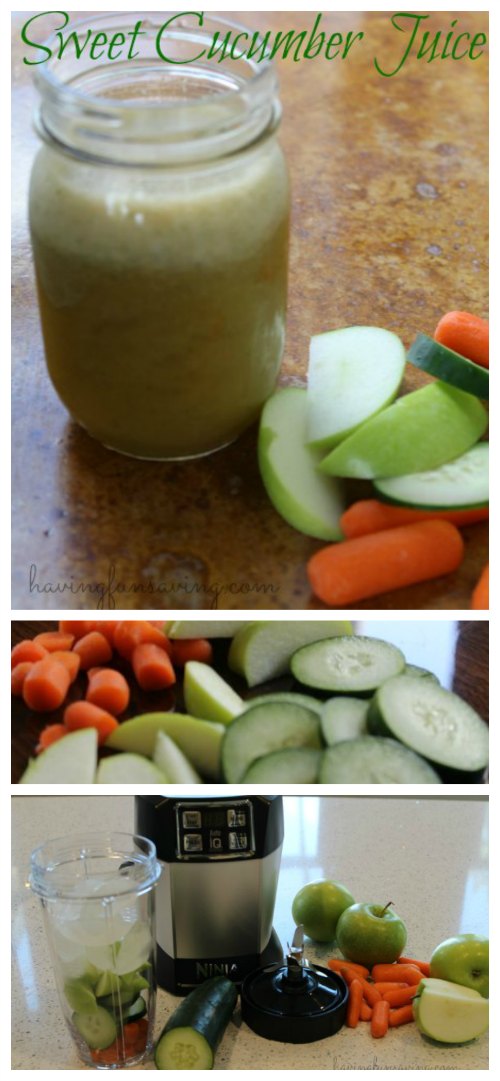 Looking for more tips on Eating Healthy?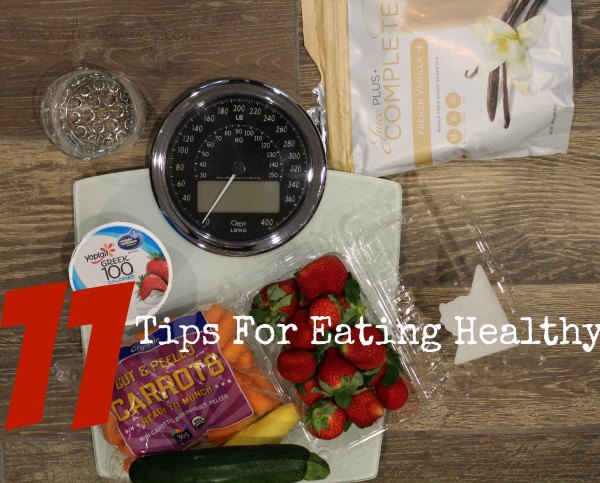 Be sure to check out my 11 Tips For Eating Healthy!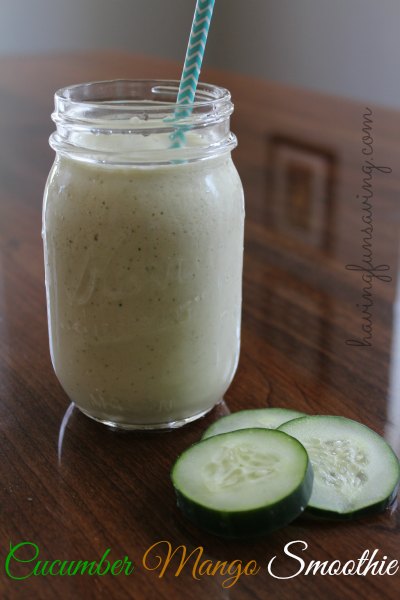 Oh, and make sure to grab this Cucumber Mango Smoothie Recipe. It's DELICIOUS!
In fact, be sure to check out all the delicious recipes on Food Wine Sunshine and follow me on Facebook, Twitter, Pinterest, Google + and Instagram.
Looking for more great recipes?