(Last Updated On: September 5, 2019)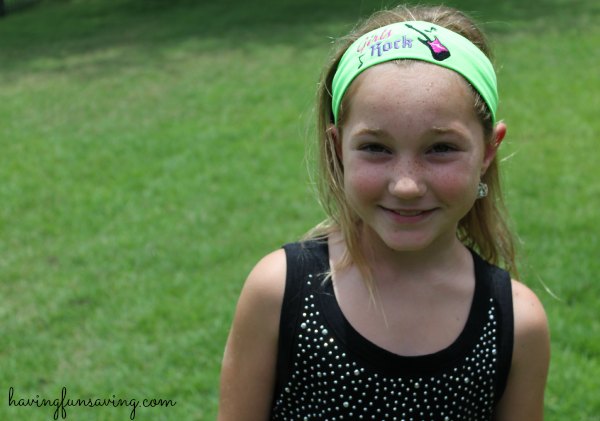 Let Her Express Herself With Logo Loops
The world has changed so much from when I was a kid. We didn't have social media, and yes, there were fashion trends, but there seems to be so much more pressure now! I think it's harder for girls to stand out, in a way they want to, it's harder for them to be unique and express themselves. Well, until now 🙂 We were recently introduced to Logo Loops for review and they are an adorable way for my daughter to express her style and thoughts!
Logo Loops are the perfect accessory to help her make a statement. I love that they are washable, easy to slip on, they keep the hair out of her face, they stay in place, and there are sooooo many styles and designs to choose from!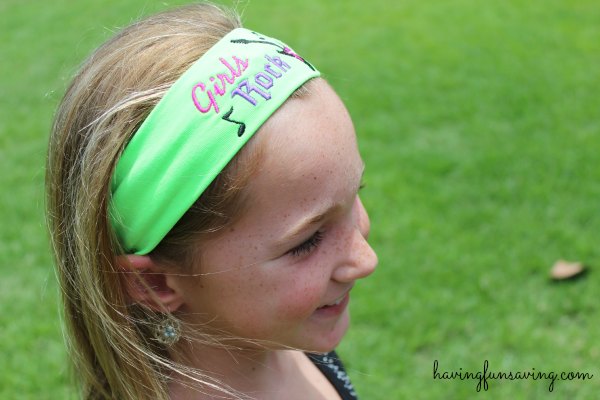 The messaged headband lets her personality shine through. Because, come on, don't Girls Rock?! There are so many themed loops, that there are bound to be several that your lady falls in love with. In fact, there are styles for us moms too, there are a couple that I would like for running 🙂 My hair is always falling in my face during my runs!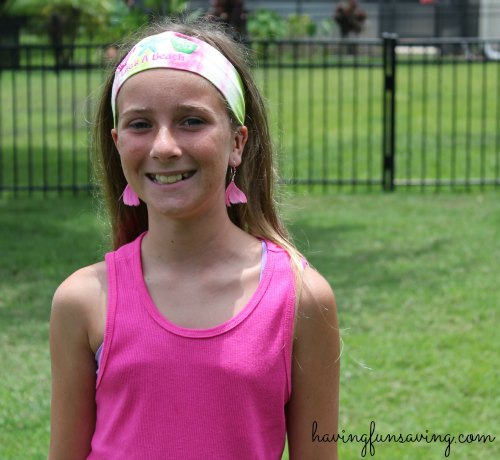 Every logo loops headband is made of 90% cotton and 10% lycra for a snug fit, holding back those flyaway hairs. But be assured these stretchy accessories won't cause a headache unlike stiff wire or plastic headbands. Thank goodness! That is always MY compliant with wearing a headband or hair tie, the headache that I get my lunchtime is unbearable, so I am thankful I won't be putting my daughter through that! These 2¼" wide themed headbands are ideal for a round of tennis, bike riding, running or strolling the mall thanks to their absorbency. Remember, they are washable, so you don't have to stress about them getting dirty or sweaty.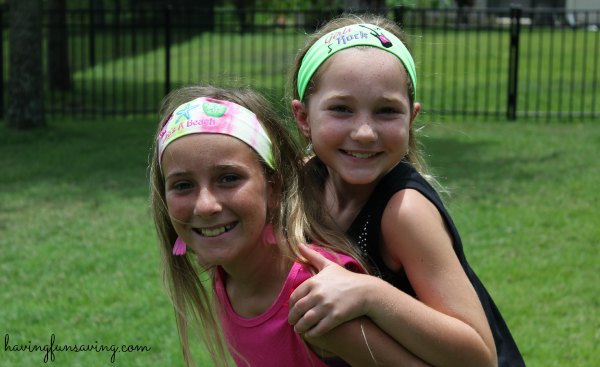 These made-in-the-USA headbands make thoughtful gifts too, they are gifts that girls will actually use and appreciate! A whimsical logo loops headband is always in style.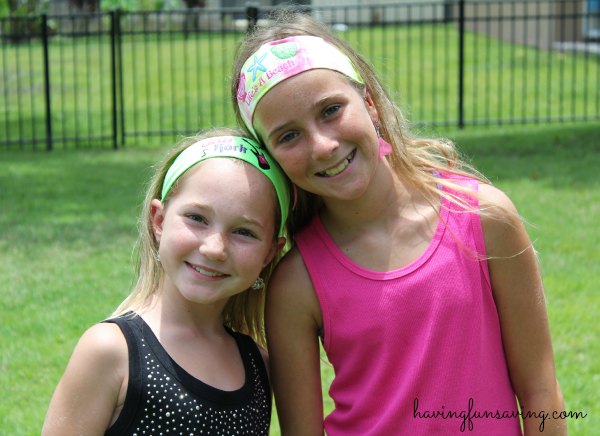 Where do you get Logo loops? They are sold everywhere! To find a store in your state, visit the website at www.logo-loops.com to find a vast retail listing. Or save the trip and shop online. Logo loops online store has dozens and dozens of looks from season themes to initials, spiritual, sports, sorority and holidays. Sadie loved looking through all the different options, in fact, she had a hard time narrowing it down to her favorites! The themes and slogans are beautiful embroidered for long-lasting wear—no iron-on decals here!
So, as your little lady gets ready for summer camps, play dates, and sports this summer, be sure to let her check out Logo Loops for a fun way for her to express her style and keep her hair out of her face 🙂
Check out Logo Loops on Facebook and Twitter to stay up to date with fun and creative when it comes to expressing your style!
And be sure to follow me on Facebook, Twitter, Pinterest, Google + and Instagram for more family fun!
Disclosure: Food Wine Sunshine received the products listed above for review. No other compensation was received. All opinions are 100% my own!