(Last Updated On: August 10, 2019)
When you make your smoothies at home, be sure to add fruits and vegetables. This Fruit and Carrot Smoothie Recipe is a delicious and healthy way to start your day.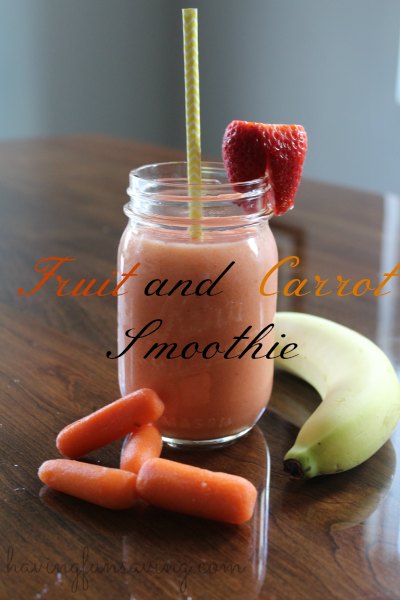 Fruit and Carrot Smoothie
Are you wondering about what fun things you can put in your smoothie and have it taste good? Well, here is another recipe that I came up with and really enjoyed, so I thought you guys would like it too. In fact, my kids and hubby even liked it! Which is saying a LOT since my son would tell you that he is scared of carrots 😉 He didn't even know they were in there!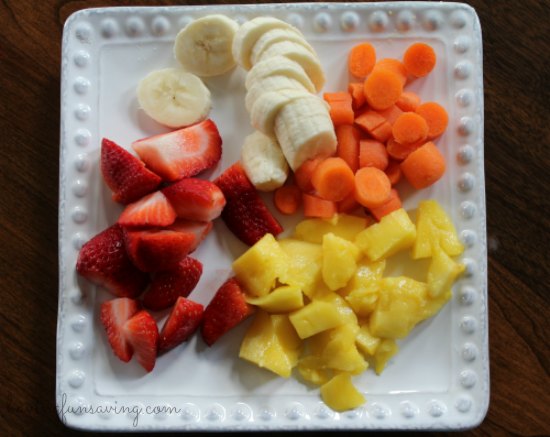 I added mango, strawberries, banana, and carrots into my Nutri Ninja Auto iQ and I was on my way to delicious-ness.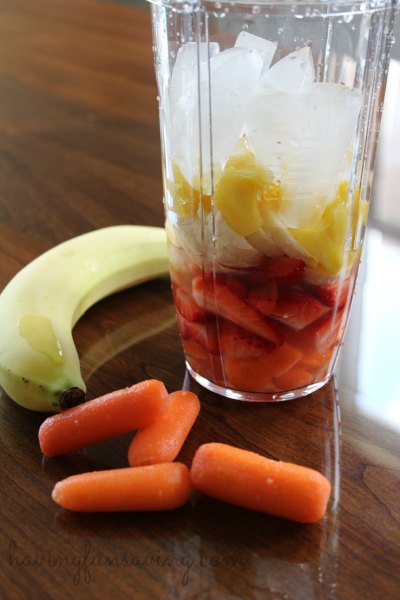 I added in 5 ice cubes and a few ounces of Coconut Water. I liked the added benefits that Coconut water gives you, but you can obviously use regular water as well.
Here are some of the health benefits of the ingredients in this smoothie:
Carrots – The orange powerfood will give you vitamin A and is also linked to preventing cancer, giving you healthier looking skin and aids in digestion.
Mango – The antioxidant in mango has been found to help prevent cancer, mangoes are also thought to help lower cholesterol, improve eye health, and improve digestion.
Strawberries – These red beauties are loaded with vitamins, fiber, and potassium. As an added benefit – they are fat-free 🙂
Bananas – Besides tasting great, they are loaded with potassium which helps muscles recover and relax, and they have also been known to help you sleep better.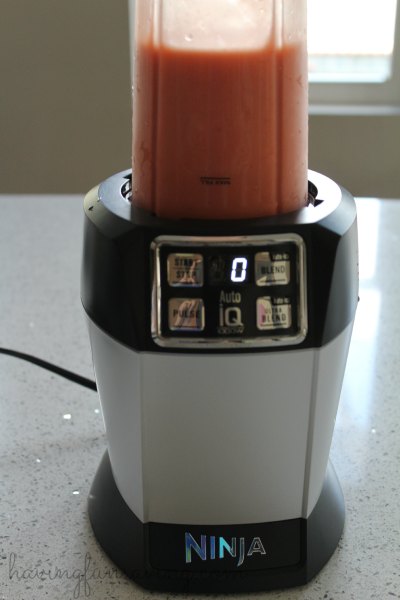 You just out everything in and hit a button. Doesn't get much easier than that, does it?
Go ahead…take a sip 🙂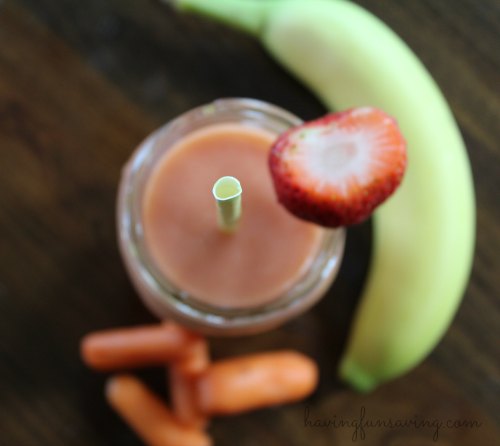 Now, here is my Fruit and Carrot Smoothie recipe, make sure to Print It and Pin It so that you can make it again and again!
Fruit and Carrot Smoothie
Author:
Prep time:
Total time:
Fruit and carrots in a smoothie?! You bet! This is a refreshing and good for you way to start your day. Will this be your next favorite smoothie recipe?
Ingredients
5 baby carrots – diced
1/2 mango – diced
1/2 banana – sliced
4 – 5 strawberries – I cut off the green part and slice in half
4 – 5 ice cubes
2 – 4 oz of coconut water or reg. water
Instructions
Place the ingredients into your blender as listed
Turn on
Wait til it's finished
Enjoy!
This

Fruit

and

Carrot

Smoothie is fabulous! Be sure to let me know if you try it!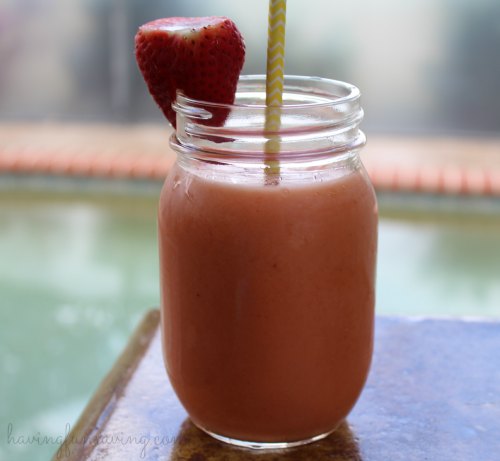 I have just started making my own juices and smoothies, I would love to hear some of your favorite recipes! Feel free to comment…I would love to give them a try too.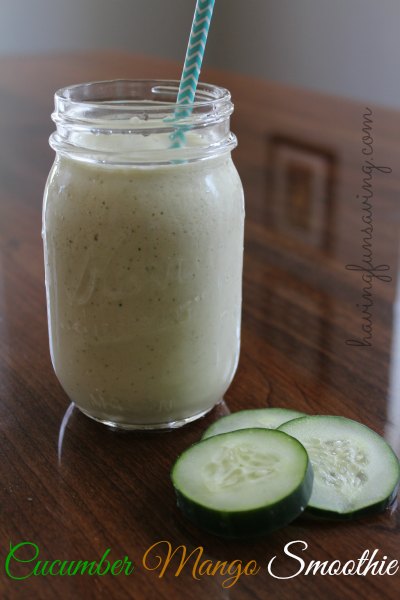 Make sure to grab this Cucumber Mango Smoothie Recipe. It's DELICIOUS!
In fact, be sure to check out all the delicious recipes on Food Wine Sunshine and follow me on Facebook, Twitter, Pinterest, Google + and Instagram.
Looking for more great recipes?